I've been seeing high neck dresses everywhere lately. Taylor Swift's shiny, buzz-worthy Met Gala dress is one such example – I was in love! And once T. Swift wears a trend, I'm all for it. So, here's how you can wear a high neck dress for class and a night out.
High Neck Dress: Class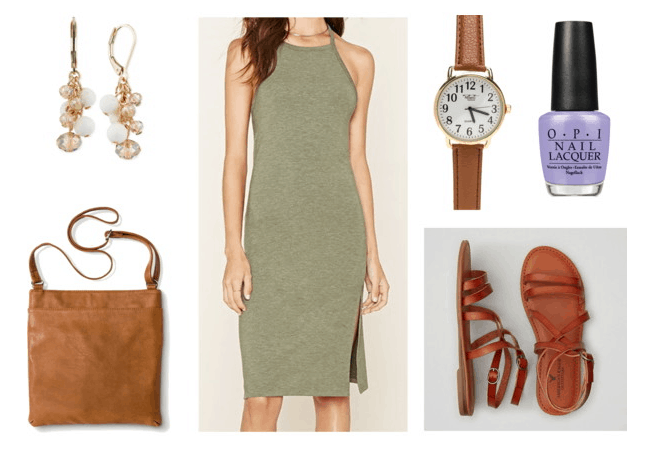 Products: Dress – Earrings – Purse – Shoes – Nail Polish – Watch
For class, wear your high neck dress with earrings and a watch. A necklace can take the attention off the neckline of your dress, so I suggest wearing other types of jewelry instead. Pair your dress with simple tan sandals and a matching bag. Lastly, put on some pretty lavender nail polish to complement the green in your dress.
High Neck Dress: Night Out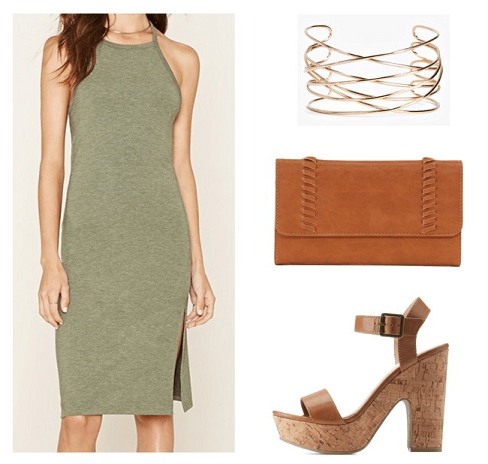 Products: Dress – Shoes – Clutch – Bangle
Keep your night out look simple with a pair of fun, chunky heels. Add a boho leather clutch. To finish your look, put on a gold bangle. You'll look effortlessly chic!
What do you think?
Do you like high neck dresses? Would you wear one of these outfits? Tell me in the comments!