This post may contain affiliate links, which means we may receive a commission if you purchase through our links. Please
read our full disclosure here
.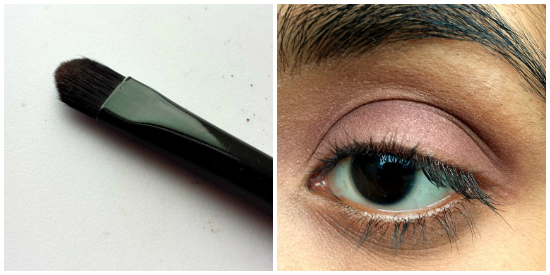 Photo Credit: Tumblr, Fanpop.com
One Tree Hill's Brooke Davis has lived in many different places. From her childhood bedroom, to boyfriend Lucas' bedroom, to her grownup New York City apartment, and later, her Tree Hill waterfront house, Brooke has called many places home. However, that doesn't mean she doesn't infuse a little bit of herself in these spaces.
Like her best friend Peyton Sawyer (see our post on Peyton Sawyer's bedroom!), Brooke has developed her own unique style when it comes to interior design. Read on to learn how to decorate your room like Brooke's!
Brooke's Space(s)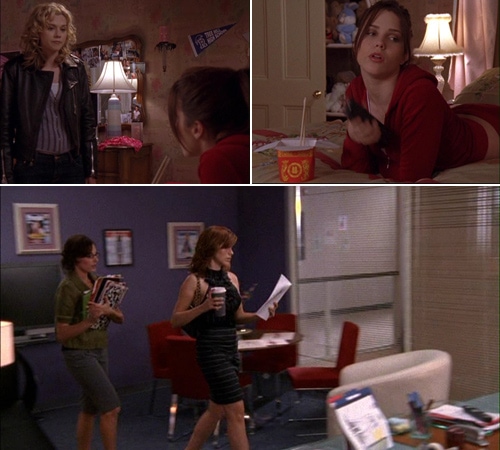 Brooke's high school room and, later, her office. Credits: OTH-caps.com
Part fun-loving teen, part sophisticated lady, Brooke's space (no matter where she lives) can been seen as a hybrid between her days as a Tree Hill High cheerleader and her current career as a fashion mogul.
Combining a mix of colors, funky patterns, and neutral accents, her space is a visual representation of who she is, who she was, and who she is going to be. A girl with a sentimental heart underneath it all, Brooke makes wherever she's at her home by adding her own personal touches through photographs of her friends and childhood keepsakes like her favorite dollhouse. Sure, all the pieces may seem not to fit, but Brooke's never been one to follow the rules of design.
Want more? Here's a video of Sophia Bush giving a tour of Brooke's apartment:
https://www.youtube.com/watch?v=WX5fWCC_pws
Brooke's Essentials
Here are a few key things you'll need to take your room from dull and drab to Brooke's version of fab:
1. Girly Bedding
She may be all grown up, but Brooke still loves the fun colors and girly patterns from when she was a teen. However, she's learned how to incorporate color and funky patterns without overpowering her space. She shows off her fun side by painting the walls a particular color or choosing furniture with unique pattern.
The best way to incorporate her look into your space is through bedding. Stick with purple or green, two of Brooke's fave colors, which will look a little more chic than pink. When it comes to patterns, look for geometric shapes and abstract floral designs that are fun but reflect the taste of an 18 year-old, not an 8 year-old.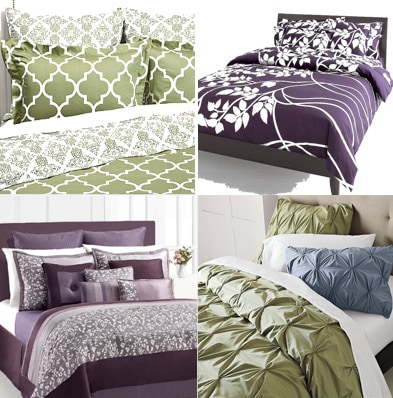 Green Patterned Bedding, Purple Floral Bedding, Green Quilted Bedding, Purple floral and Stripe Bedding
2. Neutral Accents
While the focal point of Brooke's room is often a louder design piece, she creates contrast with quiet accents in neutral colors. She layers begies, browns and whites to bring serenity to her space and to add a more adult vibe.
However, just because the colors are simple, it doesn't mean these pieces can't be fun. When incorporating this element, play with textures, patterns and shapes. Look for pieces with fun embellishments or interesting patterns.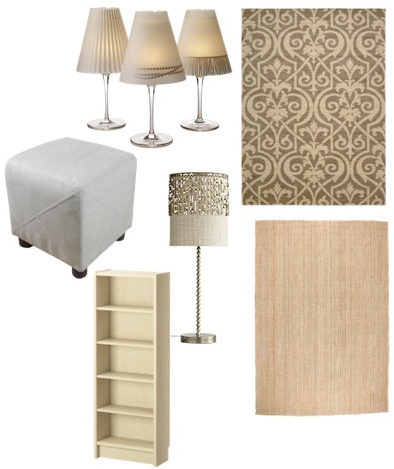 Ottoman, Bookcase, Small Lamps, Jeweled Lamp, Patterned Rug, Woven Rug
3. The Personal Touches
No matter how successful she becomes or how far she travels, Brooke will forever be a Tree Hill girl at heart. She displays her sentimental side proudly tons of pictures of her friends, flowers, candles and a few childhood mementos. Follow Brooke's lead and add in fun vases, funky vintage-styled frames, and flamess candles. You can even toss in a childhood treasure or two, such as a favorite teddy bear.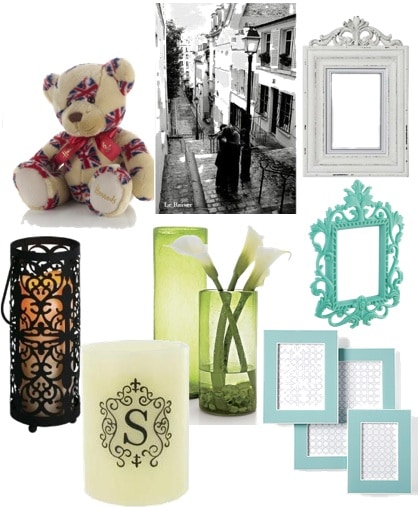 Teddy Bear, Poster, Black Iron Candle, Monogramed Candle, Vase, White Frame, Blue Frame, Baby Blue Frames
Your thoughts?
What do you think of Brooke's many bedrooms? Which one is your favorite? Do you like her style, or is Peyton's red bedroom more your taste? Let us know with a comment!