This post may contain affiliate links, which means we may receive a commission if you purchase through our links. Please
read our full disclosure here
.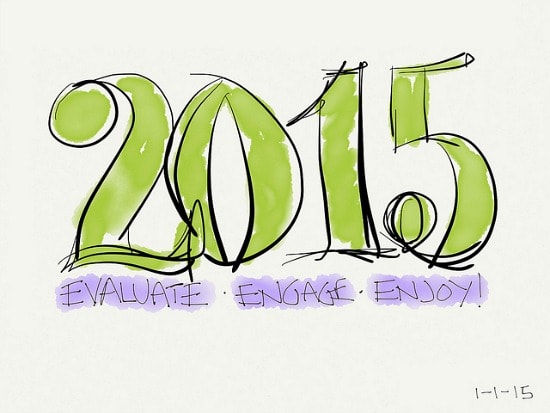 Happy New Year, CF readers! If you hosted NYE at your place, hopefully by now you've managed to get all the glitter and confetti off of every surface. (Good move if you merely party-hopped or had a low-key night).
With every turn of the year comes a laundry list of resolutions, new gym memberships, and downloads of "productivity" apps. To everyone making resolutions, best of luck to you! And a bit of advice:
What I've learned over the years is that none of my plans ever end up working out if I don't have a place to really immerse myself in making sure they come to fruition. For me, this translates it into having a clean, organized room to come home to at the end of each day. On past December 31s, when I made the vague goal to "clean your room more, you lazy slob," it inevitably ended up failing by the end of the month.
Instead, I've begun trying to set specific goals and resolutions for myself – ones that are physical activities instead of broad sweeping statements. When you're sitting down this weekend trying to think of ways to make 2015 your best year yet, consider adding a few of these dorm room/apartment resolutions to your list. You might be surprised by how simple these changes can be!
1. Make your bed every day.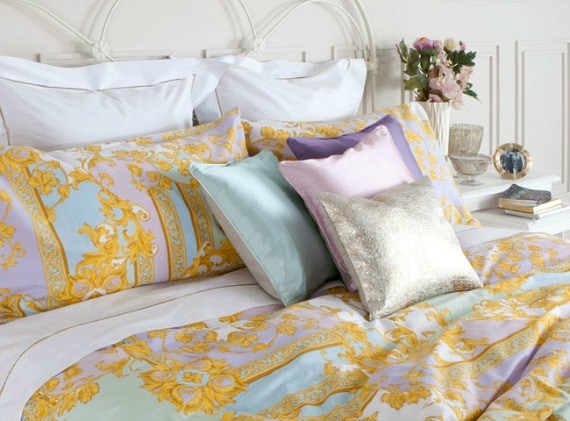 Photo: ELLE
It's as simple as that. I always made sure to make my bed and vacuum the floor before leaving my dorm for a long break, and coming back to a made bed, exhausted and travel-weary, is the nicest gift I could have given myself.
By simply straightening your comforter and putting your pillows back in their place every morning (you'll figure out the quickest way after only a few days!), you give yourself a relaxing sight as soon as you walk in. (And inspiration to keep clean laundry from piling up on your sheets.)
2. Get to know the name of at least one new person.
You know that person you've had brief, albeit deeply philosophical conversations with in the elevator on the way up to your floor? How about the girl that helped you drag your mattress topper up three flights of stairs when you first moved in?
Learn the name of at least one of your neighbors this year, and even if it never amounts to more than a smile and hello when you pass one another, having a friendly face beats awkward eye contact with strangers any day.
3. Try something unexpected in your decor.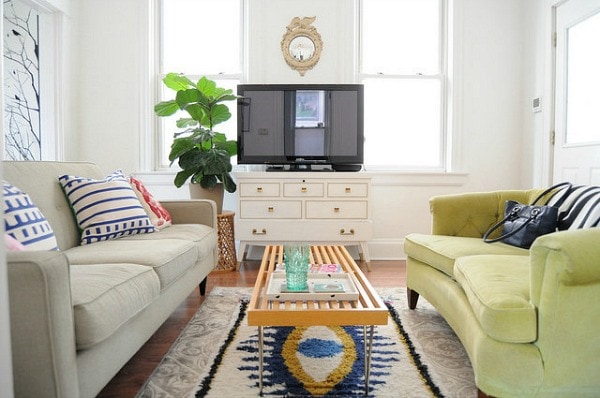 You might be a die-hard fan of all things nautical, minimalist, or zebra print, and good for you for recognizing your tastes! If you're feeling a little run-down and feel like you need a pick-me-up, try adding something new to your room decor.
A big overhaul could involve a new comforter or adding curtains to an otherwise bare window. If you're on a budget, try rearranging your furniture to maximize the sunlight. Bring a treasured souvenir from home and repurpose it – I got some shed antlers in Jackson Hole that I've turned into a jewelry tree!
Whatever you decide, a little change of scene can do wonders for your morale. At the very least, it'll keep you open-minded to change for when you move out of a dorm and into a big-girl apartment.
4. Work out a system with your roommate(s).
In the middle of the semester, everyone's wildly varying schedules can make it difficult to ensure that all the dishes are cleaned, the floors are vacuumed, the bathrooms are well-stocked, etc. Take advantage of the low workload at the beginning of the year and work out a cleaning system with your roommates.
Try a chore wheel if you all agree that you need structure, or simply sit down and have a good chat about everyone's expectations for cleanliness. Assign one person to take notes and post them or email them out to the whole group.
5. Repurpose something.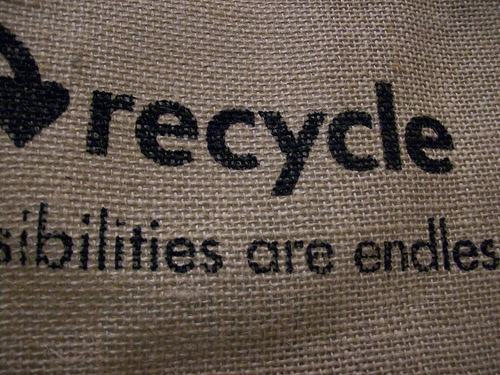 Be honest with yourself: you're never going to wear that old sundress from Forever 21 again, and it's too ragged to donate. Cut it up into rags and save on paper towel purchases. Making the resolution to recycle just one thing could soon become a healthy habit of knowing what to purge, and when.
6. Give something away.
Unless you land a hugely lucrative job after graduation, chances are you'll be living in a small space for quite some time. Things tend to accumulate alarmingly fast, especially if you're part of clubs that seem to only invest in commemorative t-shirts. Make the decision, at the end of every month or two, to donate at least one thing in your closet or inventory. (Or, as I frequently read, give two things away for every one thing you bring home).
What do you think?
What are your dorm or apartment resolutions for 2015? What did you think of our tips? Any more suggestions? Let us know with a comment!