This post may contain affiliate links, which means we may receive a commission if you purchase through our links. Please
read our full disclosure here
.
In a stressful, competitive college environment, it can be easy to become solely focused on academics and preparing for your future career. However, in college, it's more important than ever to maintain a balanced lifestyle – and one great way to do that is by joining an extracurricular activity.
With so many campus activities to choose from, picking one group can be overwhelming. To help you narrow it down, this quiz will tell you which extracurricular activity you should join this year.
To see more of our previous quizzes, check out our personality quiz archive.
Just take the fun quiz below to find out what extracurricular activity you should join. Once you get your answer, find your letter and corresponding result below for a sample outfit based on your personality type.
Quiz: What Extracurricular Activity Should You Join?
Quiz Results – No peeking!
Below are the results of the quiz. Don't look if you haven't taken it yet! I've created one outfit for each result to help give you some ideas for what to wear when participating in this extracurricular activity. Enjoy!
Mostly A's: Academic or Professional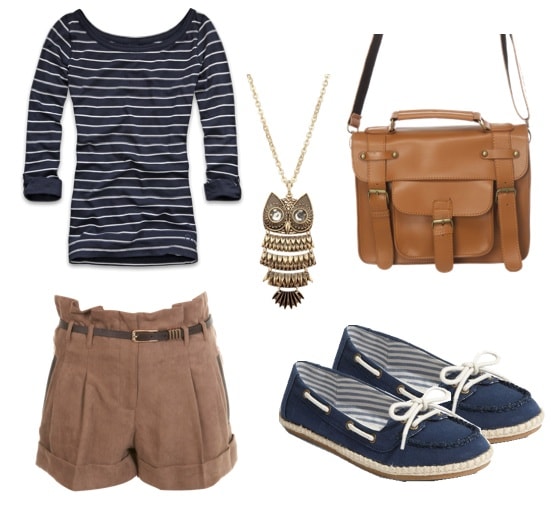 Product Information: Top, Necklace, Bag, Shoes, Shorts
This look has a simple, updated-prep feel to it. I love this striped top — it is the perfect classic staple. Next, tan suede shorts give the look a more trendy feel. Slip into some simple boat shoes for an easy and comfortable footwear option. Finally, throw on a pendant necklace for interest and grab a messenger bag to carry all your essentials and supplies.
Mostly B's: Athletic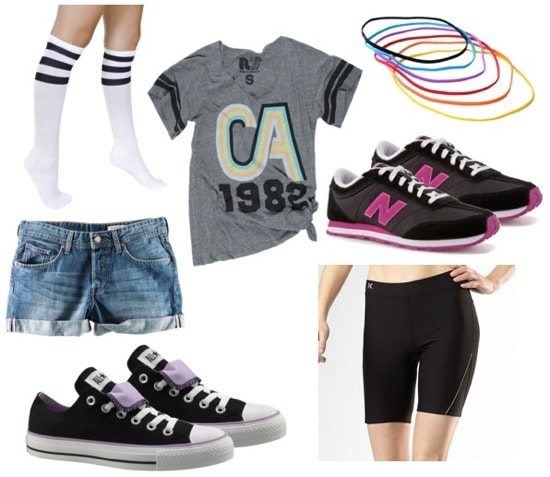 Product Information: Socks, Shirt, Headbands, Running Shoes, Biker Shorts, Shoes, Jean Shorts
Since you love getting your heart pumping, I thought I'd create an outfit that you can wear both for day and when you work out. I love this simple athletic t-shirt for both looks. For daytime, pair the top with some simple jean shorts, classic low-top Converse All-Stars and a pair of striped knee socks. When you head to the gym, switch out the jean shorts for some bike shorts, the All-Stars kicks for some running shoes, and pull your hair off your face with one of these colorful headbands. With an outfit like this you can show off your athleticism and fashion sense in the classroom and at the gym.
Mostly C's: Community Service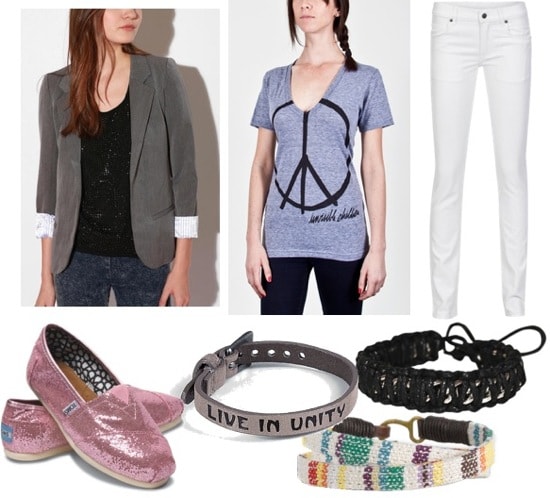 Product Information: Jacket, Shirt, Pants, Black bracelet, Colorful bracelet, "Live in Unity" bracelet, Shoes
This outfit is inspired by your passion for helping others. This peace sign tank from Invisible Children, layered under a sophisticated blazer, is a great statement piece both in its look and message. Wear these pieces with some white skinny jeans and throw on some pink glittery TOMS to add a pop of color (and help a child in need). Finish off the look with an eclectic assortment of bracelets. This "Live In Unity" one is from a company called Good Work(s) that donates 25% of their net profits to good causes. You can wear this outfit to do community service while supporting other philanthropic organizations at the same time.
Mostly D's: Leadership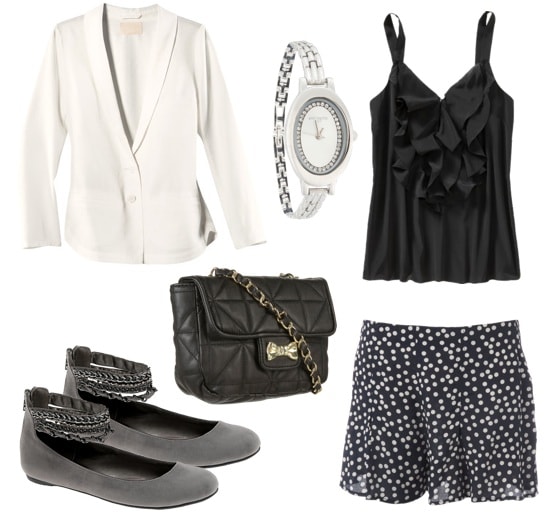 Product Information:Jacket, Watch, Top, Shorts, Bag, Shoes
As a leader, it is important that you are taken seriously. A polished and put-together outfit like the one above will help you do just that. Tuck a ruffled black tank top into a pair of flouncy polka-dot shorts. Next, layer on a white fitted jacket. A pretty purse, classic watch, and chain strap flats finish off the look.
Mostly E's: Social (Greek, Ethnic, Common Interest)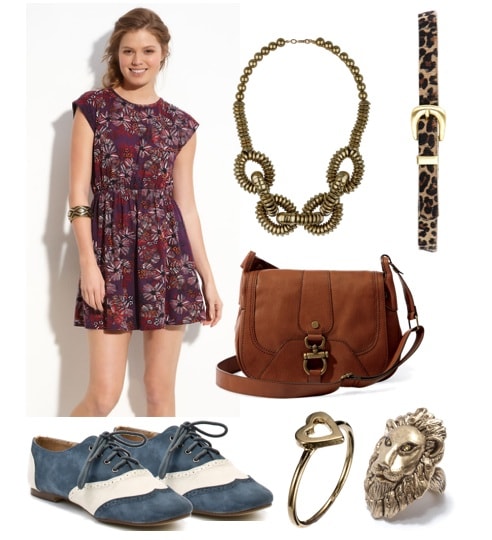 Product Information: Dress, Necklace, Belt, Bag, Lion Ring, Heart Ring, Shoes
This outfit captures the spirit of your sociable personality. I love this floral print dress – it has character but its refreshing silhouette helps it remain classic. A belt is a perfect accessory for this dress – try a leopard print one for an unexpected pairing . A linked necklace looks cool layered over the high scoop neckline of the dress. As for the shoes, I love these blue suede oxfords because of their classic look. In addition, their colors complement the dress nicely. Finally a simple satchel and some funky rings tie the outfit together.
What do you think?
How did you like the quiz? What was your result? Are you planning to join any activities this year? Have you participated in any similar groups before? What was your experience with them? Do you agree that it is important to balance your school life with extracurriculars? Please let us know what you think by leaving a comment!