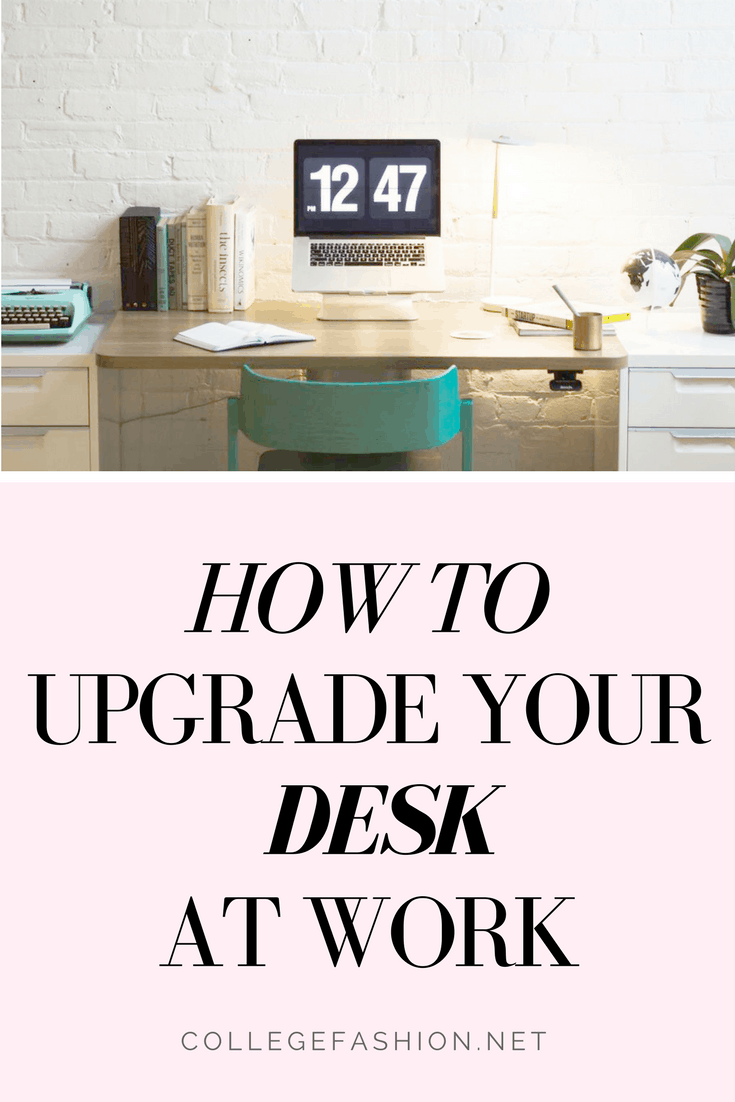 Now that it's March, I'm dreaming of spring – chambray shirts, rosé, the smell of snowmelt, and spring cleaning. As a somewhat messy person, spring cleaning is deeply satisfying to me – a chance to start over, to purge, to try new things, and, of course, a chance to evaluate or update the decor in my space. Learn how to decorate your desk at work below.
Oftentimes, we think of spring cleaning as a thing we do at home, but if you spend roughly one-third of your week at work, it's nice to take a little time to spring clean your desk, too! Not only will it help you purge the unnecessary stuff that's piling up (do you really still need that notebook you filled up two years ago?), but it will give you a chance to make your desk space your own.
RELATED POST: How to Decorate Your Dorm or Apartment Desk Space So You'll Actually Want to Spend Time There
Whether you work from home, you have a cubicle, or you're working in an open-office concept, it can feel like your space is impersonal. And while there's not much you can do about your cubicle walls, there are a couple of things you can lean on to personalize your desk at work. You may not have that corner office yet, but you can sure as heck make your little space boss.
9 Desk Decorating Ideas
1. Inspirational Art Print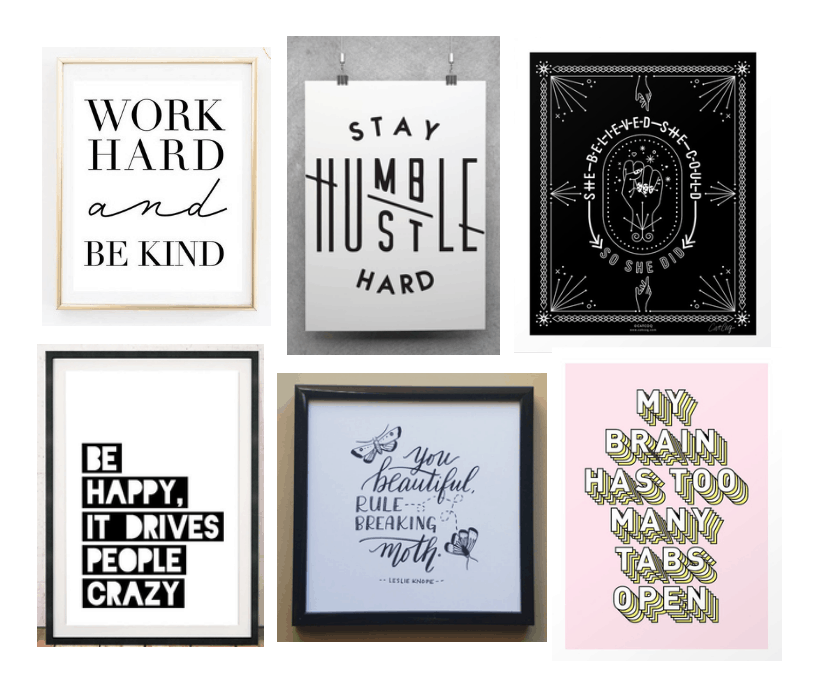 Products
When I first started working full time, I splurged a little and bought myself a print of the v famous Parks and Rec quote, "Work a little so you can ball a lot" to hang at my desk. On the tough days, looking at that quote reminded me to work hard and work through the tough stuff, but also to remember that work isn't the only thing.
What I love about little art prints like this is that they rarely are over $30 (unless you are buying a huuuuge print), and they give you a chance to really show off your personality and what inspires you. On websites like Etsy and Society6, you can find basically any quote under the sun, but just in case, you can often get custom quotes made as well. Just make sure that, if you're working in an office, your quote is profanity-free and work-appropriate!
2. Cute Mousepad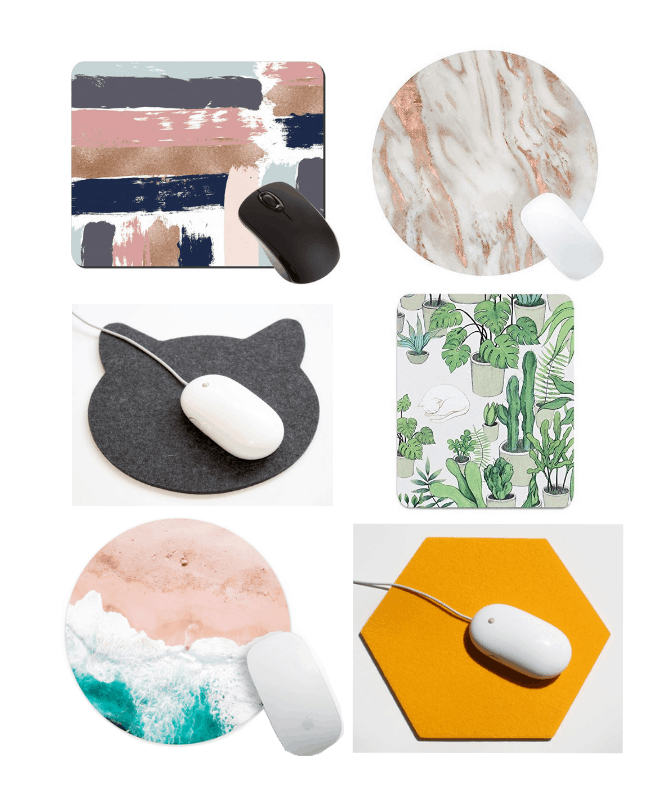 Products
Often, your office will provide you with a ~generic black mousepad~, but let's be honest here – who knows how many people used that before you. Sanitary reasons aside, mousepads are a great way to add a little bit of color and personality to your most likely sterile desk space.
Obviously, abstract prints like painterly brushstrokes, marbled stone, and geo prints are colorful, feminine, and inoffensive for office spaces, but don't be afraid to branch out a little if that floats your boat. From cat ears to memes to pictures of your own cat, mousepads are also highly customizable, and options are available in abundance on places like Etsy and Amazon.
3. Chic Organizer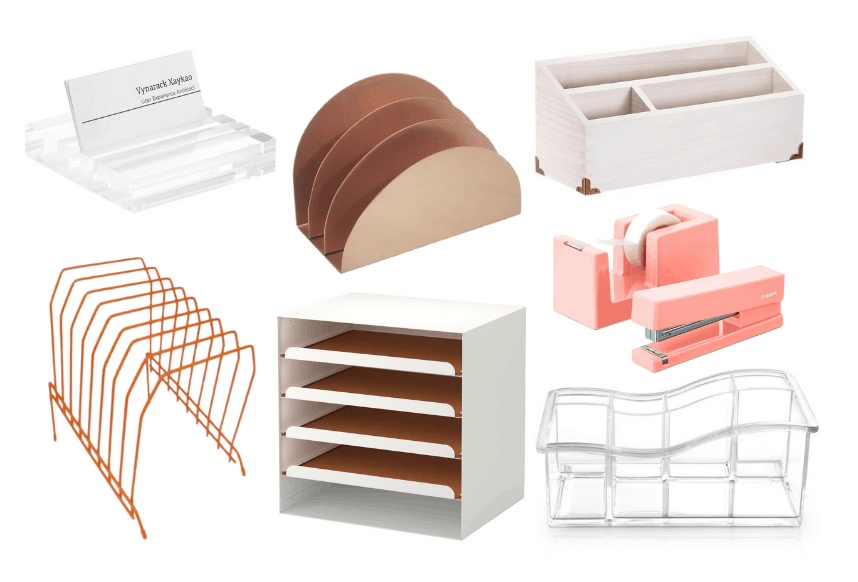 Products
You've purged your desk, but you still need something to help you keep on top of the influx of documents, mail, notebooks, and other miscellanies that come from working in an office. Why not get a desk organizer that does double duty – keeping your space non-hectic while looking sophisticated and cute?
A holder for pens and pencils is always a good call, like the acrylic and wood options shown above, while letter holders or document trays keep your documents in control. If you receive clients in your office or you collect a lot of business cards, consider a business card holder in a chic clear acrylic. And while they might not store your stuff for you, consider investing in a cute stapler/tape combo so you're never without.
4. Sassy Mug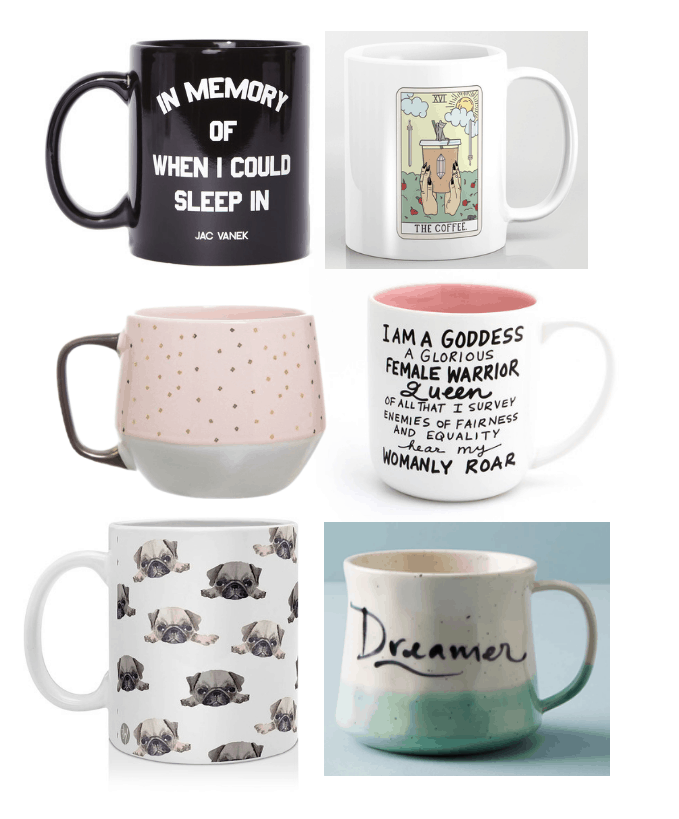 Products
Whether you're on your first cup of coffee in the morning or sipping on some chamomile tea in the afternoon, your mug hangs out at your desk and almost acts like a piece of decor on its own. There are a ton of cute mugs out there, from inspirational quotes to sassy sayings, to beautiful stoneware and silly prints, so why not find one that makes you smile and brightens your work day a little bit?
Like my point of caution for art prints, be sure that any saying on your mug is inoffensive and profanity-free.
5. Bring Nature Indoors by Putting Plants or Flowers
If your office allows you to have live plants at your desk, consider keeping a low-maintenance plant in to bring some life to your desk literally. Plants like cactus, jade plants, succulents, bamboo, snake plants, and aloe vera all do well without much watering, and some, like bamboo, require little light. Just make sure to set an alarm in your calendar to water it!
6. Set The Tone With Lights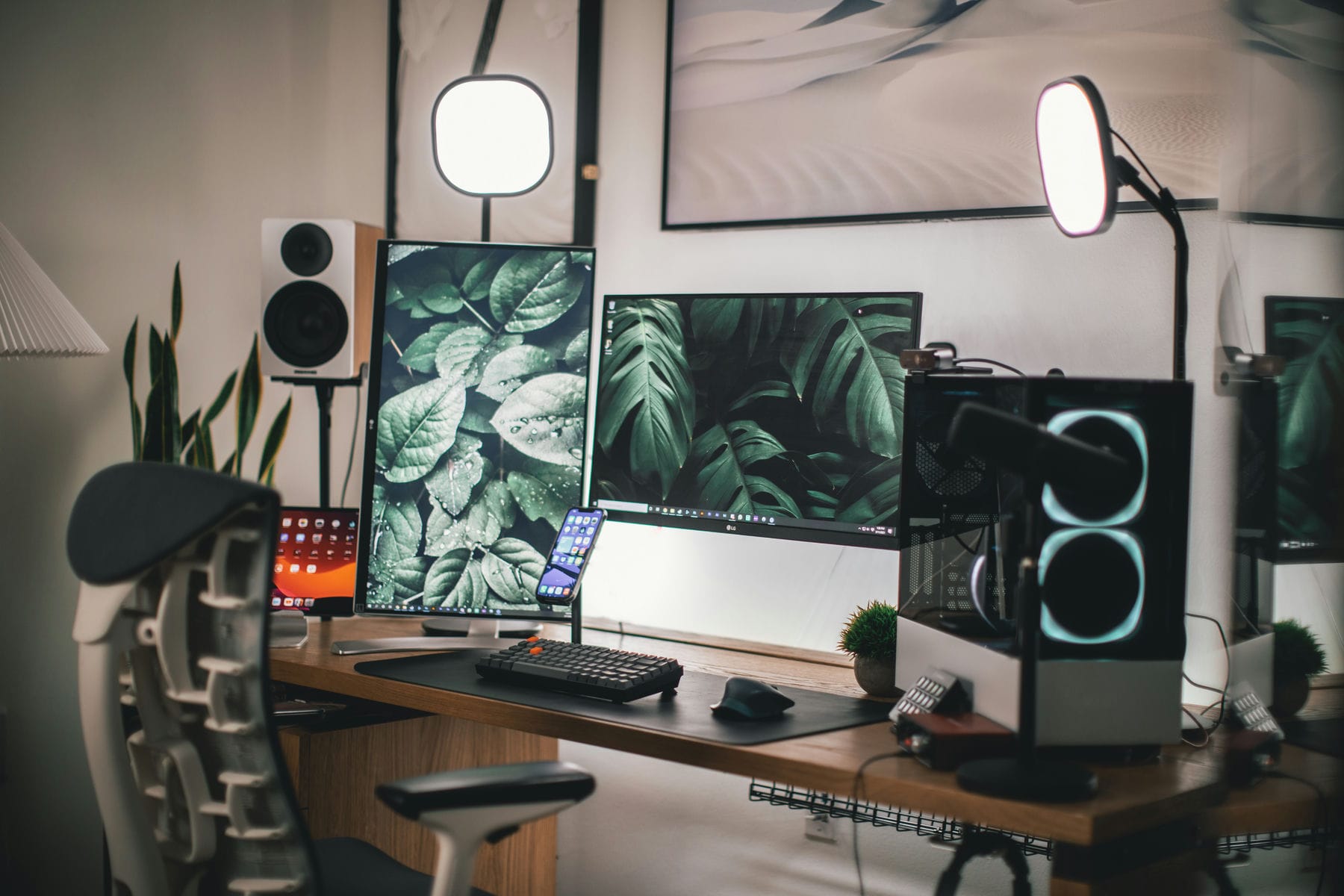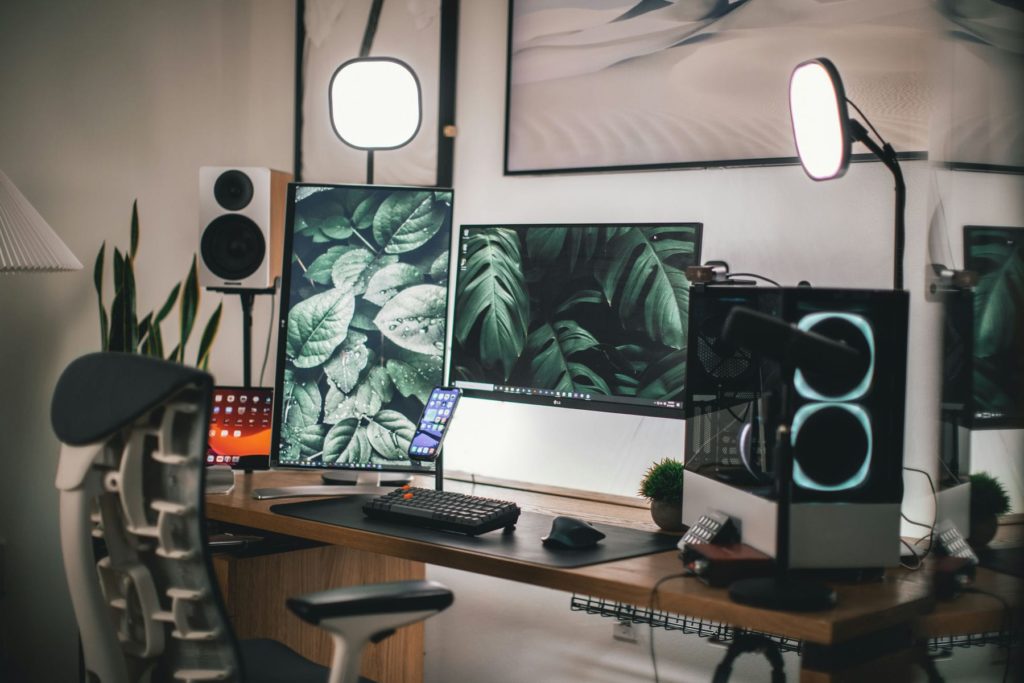 Lights can be used to set the tone of any workspace. Use them to create a comfortable and inviting atmosphere at your desk. Choose a range of light sources with different colors, styles, and dimmers for maximum effect. 
Desk lamps, overhead lighting fixtures, twinkle lights, or even accent lighting all make great additions that can be adjusted to meet your needs. With the right lighting, you can transform your workspace into an inspiring and motivating place to be. Make sure to keep in mind how ambient light affects the mood of a room and use it to create the perfect environment for work.
7. Use Colorful Push Pins or Magnets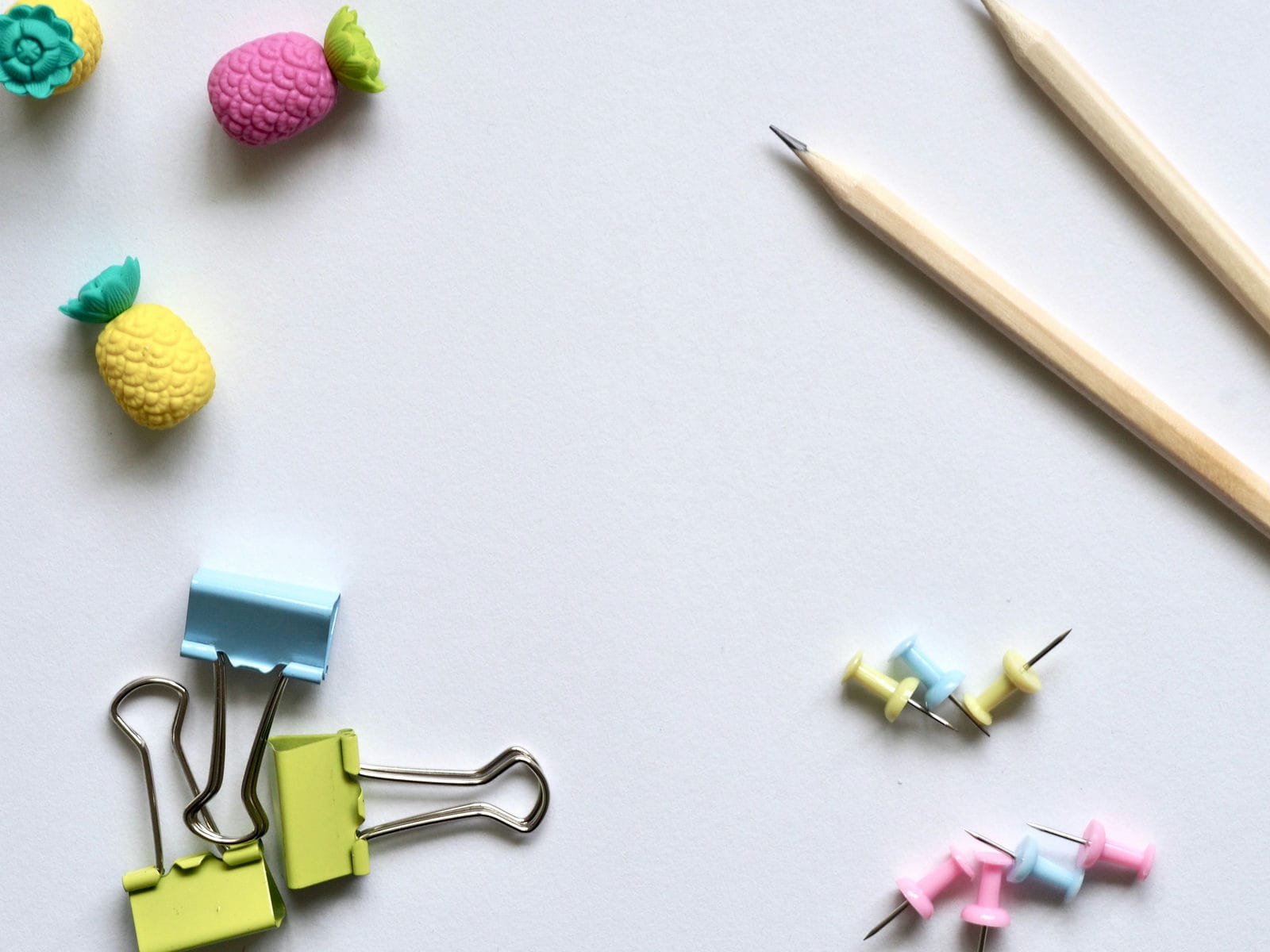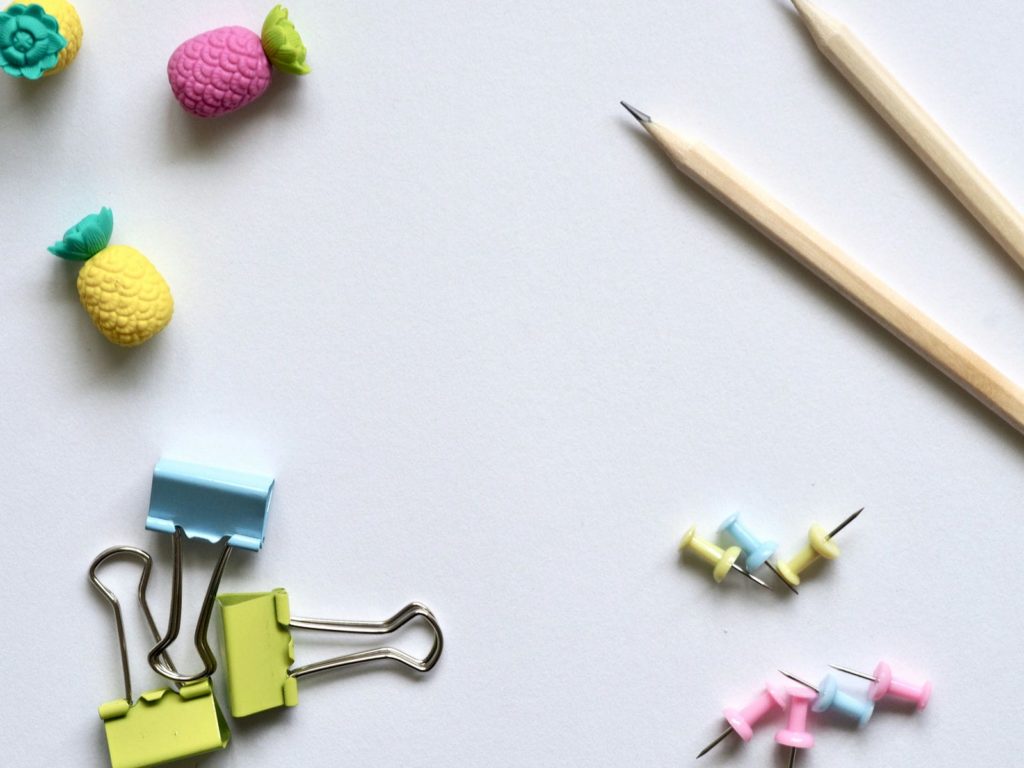 Don't have the budget or time for a complete office renovation? No problem!
Elevate your workspace with a pop of color and personality. By adding quirky magnets and push pins to your magnetic or corkboard. 
These small and affordable accessories are an easy way to make a big statement in your cubicle. Go wild with a rainbow of hues, or stick to a theme that reflects your style.
8. Colorful Pens: Add a Pop to Your Work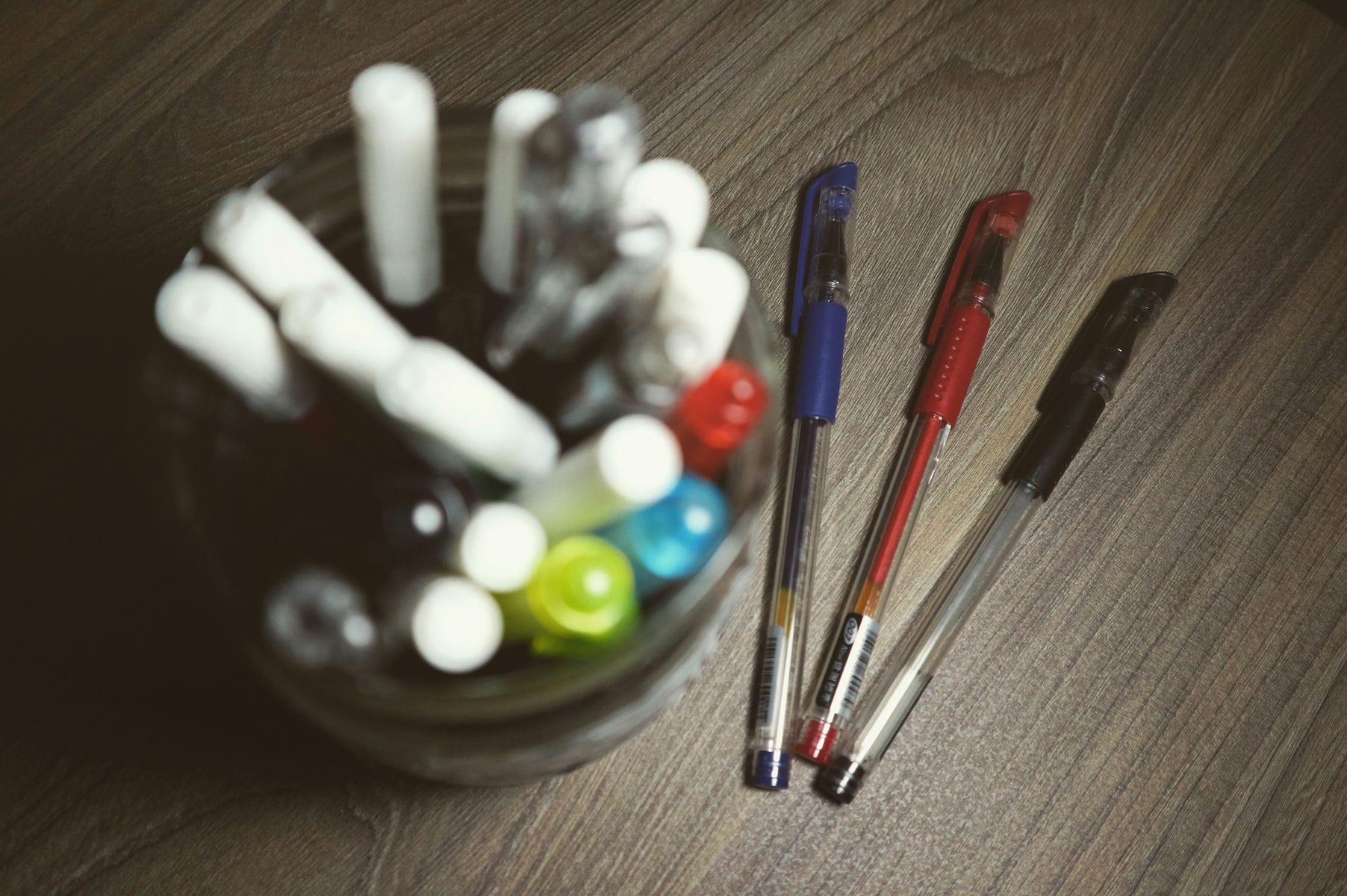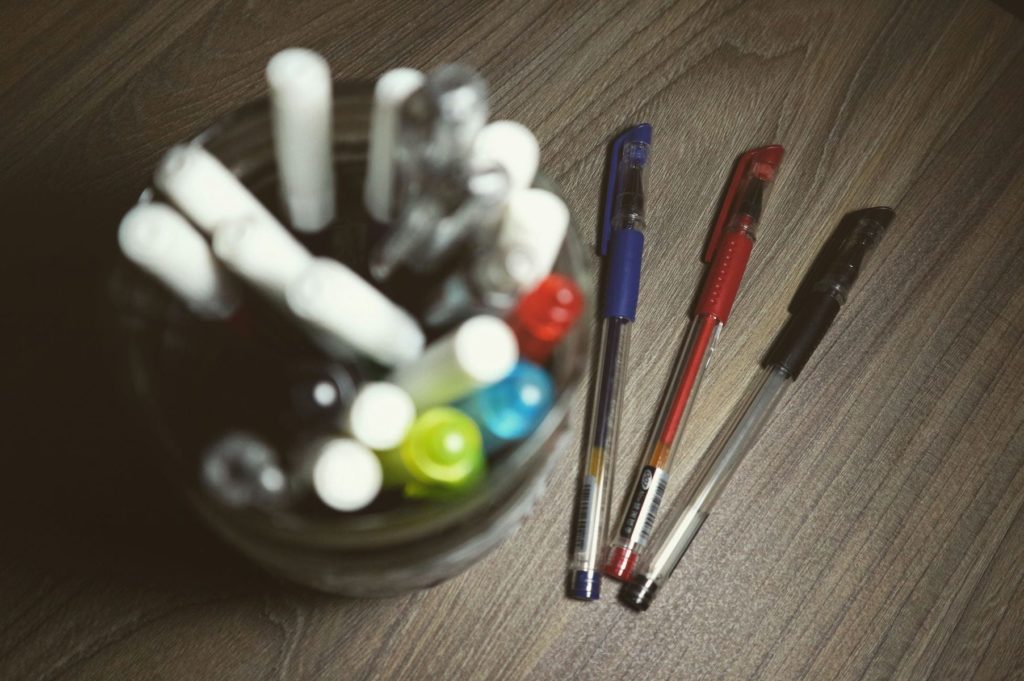 A good way to decorate your desk at work is to invest in some colorful pens. Not only do they add an eye-catching pop of color, but they also make you more productive and organized. With a variety of colors available, you can easily keep track of different tasks and projects.
Plus, writing with a Sharpie or bold pen can help you focus on the task at hand. Add a bit of color to your desk. This will make work more enjoyable and give it that extra oomph it needs!
9. Use a Calendar to Help You Stay Focused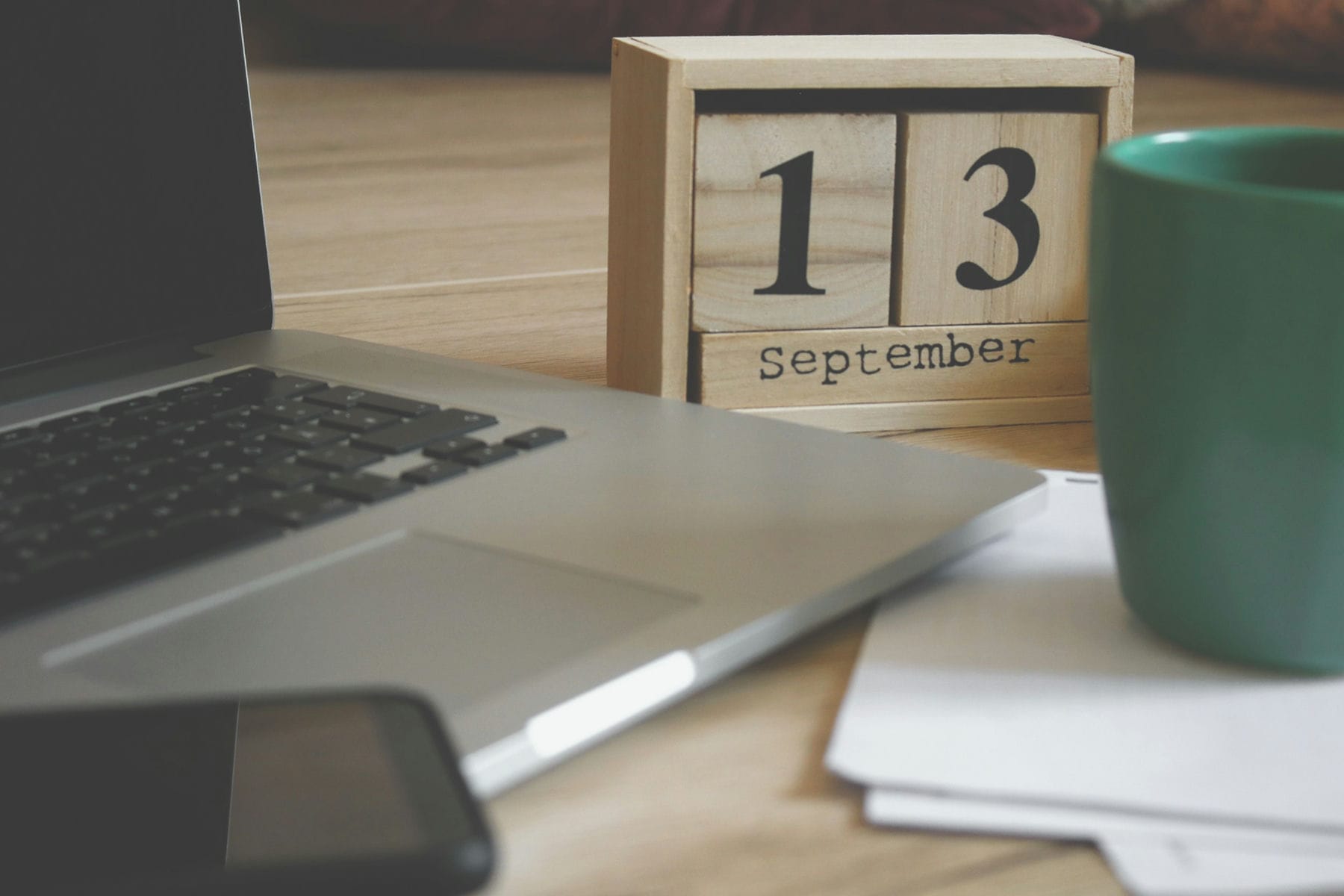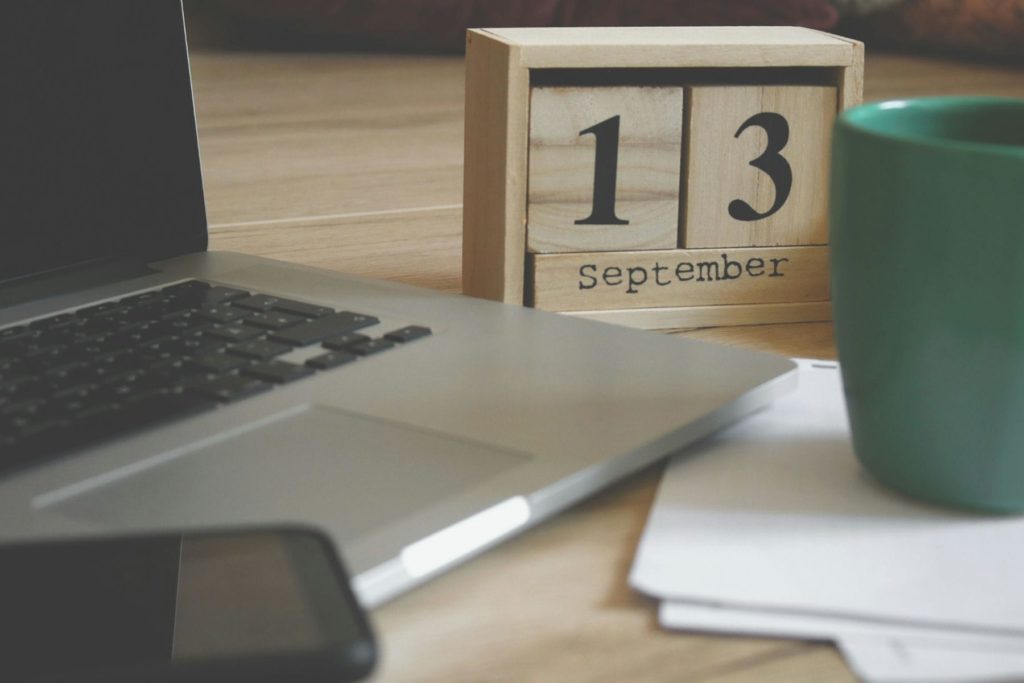 Utilize this time-saving tool, which can take the form of a desk calendar or a wall calendar. In order to keep important dates, meetings, and appointments in the forefront of your mind.
Your ability to prioritize your to-do list, maintain focus, and increase productivity. It can all be improved by using a planner, notepad, or desk pad. This features a daily or weekly calendar function.
What do you think?
What sort of things do you use to personalize your desk at work? Any tips for making your workspace more your own? Let us know in the comments below!
For more tips like these on how to decorate your desk at work, the following related posts might also be helpful —