This post may contain affiliate links, which means we may receive a commission if you purchase through our links. Please
read our full disclosure here
.
Remember that bulletin board that held some of your favorite memories in middle and high school? Whether the board was hung up in your locker or near your desk, it always made you smile whenever you saw it, and was probably covered in photographs, funny notes, and other scraps of your life.
I'm betting that a lot of you probably brought bulletin boards to college with you (albeit new ones, to hold all of your big-girl college memories) – after all, they're great for adorning your study area. However, whenever I look at office decor blogs (which happens roughly every thirty minutes), I notice that they always feature plenty of other creative ways to decorate the space around your desk.
So if you're like me and want to branch out from the standard cork board (though I'm definitely not getting rid of mine), have no fear! There are so many inexpensive and stylish ways to decorate your desk space. Read on to learn more! 
1. Build up, up, up!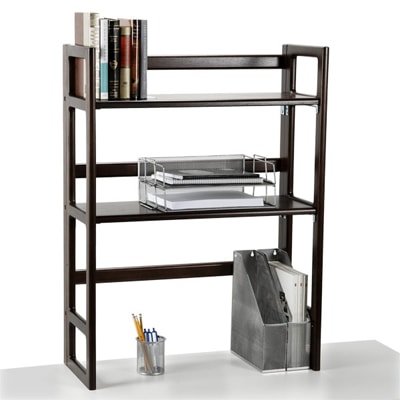 Dorm rooms are generally tiny — it's a given. However, they do offer plenty of vertical space that people often don't utilize, even though doing so visually elongates your room and makes it seem so much larger.
When you set out to decorate your desk space, your primary goal should be to draw the eye upward. Whether you do that with cascading images or a homemade desk hutch is up to you, but trust me — it makes your desk space look so much more professional!
Tips for building up:
If you're lucky enough to have a desk hutch come with your college desk, great! Try placing your books in rainbow order, and make sure to have a plant of some sort (fake ones work too) on the top shelf. Visually balance your decorations so that the eye isn't drawn to one side of the shelf too much.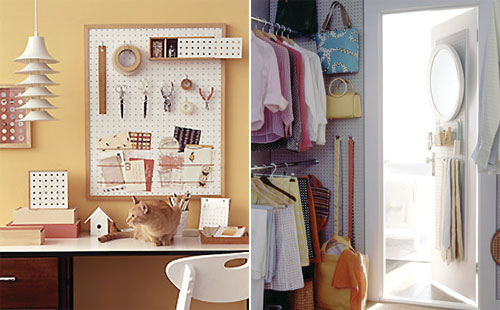 Try a pegboard in lieu of a traditional bulletin board — pegboards can hold desk implements like scissors and rulers, and they're an unorthodox but chic way to display things!
Take a long strip of wallpaper (preferably in a solid color or soft pattern that matches your dorm's color scheme) and place it on the wall behind your desk. It's a great backdrop for anything you might want to hang on it!
2. Dress Up Your Desk
Did you ever have a big sheet of thick plastic covering a jumble of notes and photos on your desk when you were younger? It was like decoupaging your desk, minus the permanence (and horrible mess).
Let's ignore the walls around your desk for now, and focus on your desk itself. Standard issue college desks are all the same odd shade of wood, and are about as bland as cottage cheese. Why not decorate your actual desktop with some real wallpaper? (So that's where the computer term "desktop" came from.)
Tips for dressing your desk: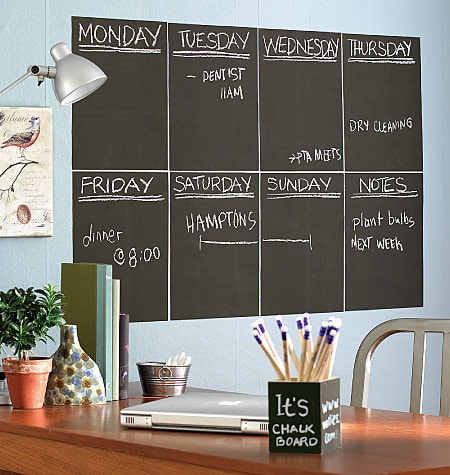 You're probably not allowed to paint your desk a different color, but what about laying down a sheet of chalkboard paper that normally goes on walls? You can finally write on your desk–and for the science majors out there, there's nothing I'd like more than a convenient, erasable surface to practice writing my organic chemistry reactions.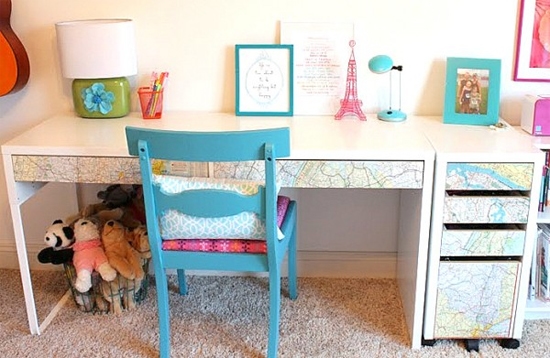 What about "decoupaging" your desk like this one, made by the geniuses over at IKEA Hackers? Use anything from maps to wallpaper to old wrapping paper for a desk like no other. Use double stick tape and your creations should come right off on moving day.
3. Unconventional Frames
As much as I love putting everything in a frame and arranging them meticulously, the fact remains that good frames are pretty pricey (I made the mistake of buying a huge stack of IKEA frames that turned out to not contain any glass… not sure how I didn't notice that). When multiplied by the number of inspirational images and quotes you want to display, the price can get pretty astronomical.
Luckily, I know of another way to frame your decor around your desk, and it's pretty ingenious!
My favorite way to frame on a budget: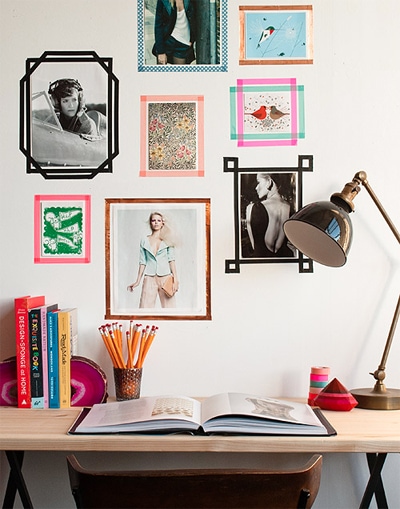 Japanese Washi tape certainly has a lot of uses, but have you ever thought of using it to frame your daily inspiration? In this tutorial, Design*Sponge shows you how an everyday item can make your office space feel like it came right out of a designer catalog.
What do you think?
Were these tips helpful? How have you decorated your desk space? What other ideas do you have to share? Let us know with a comment!