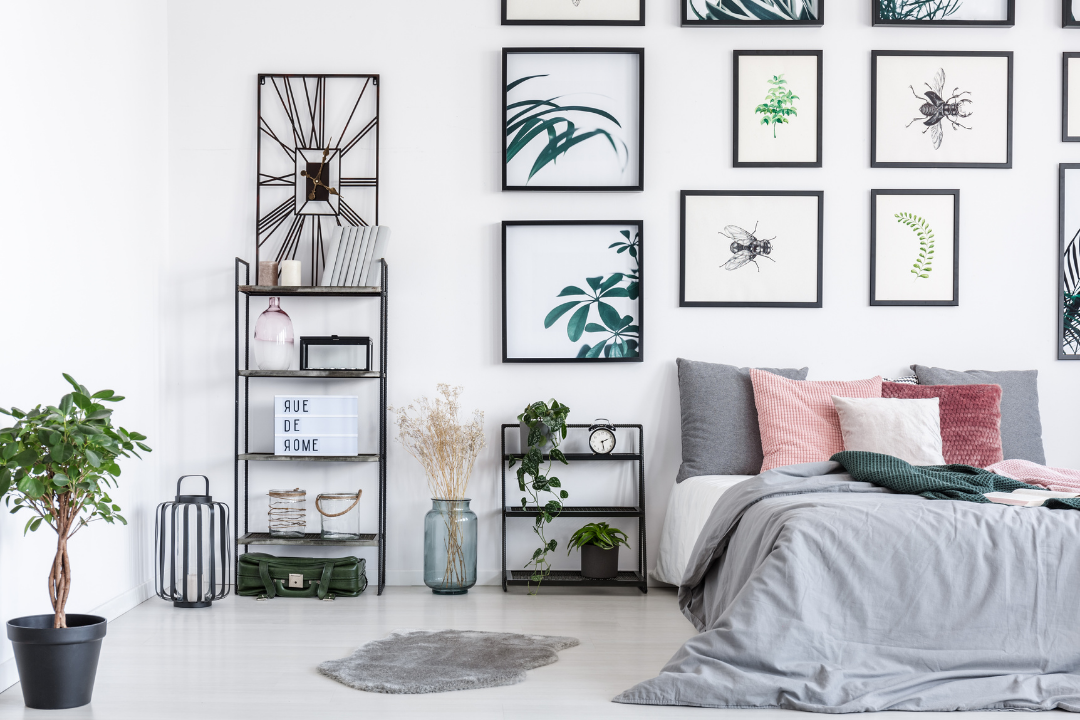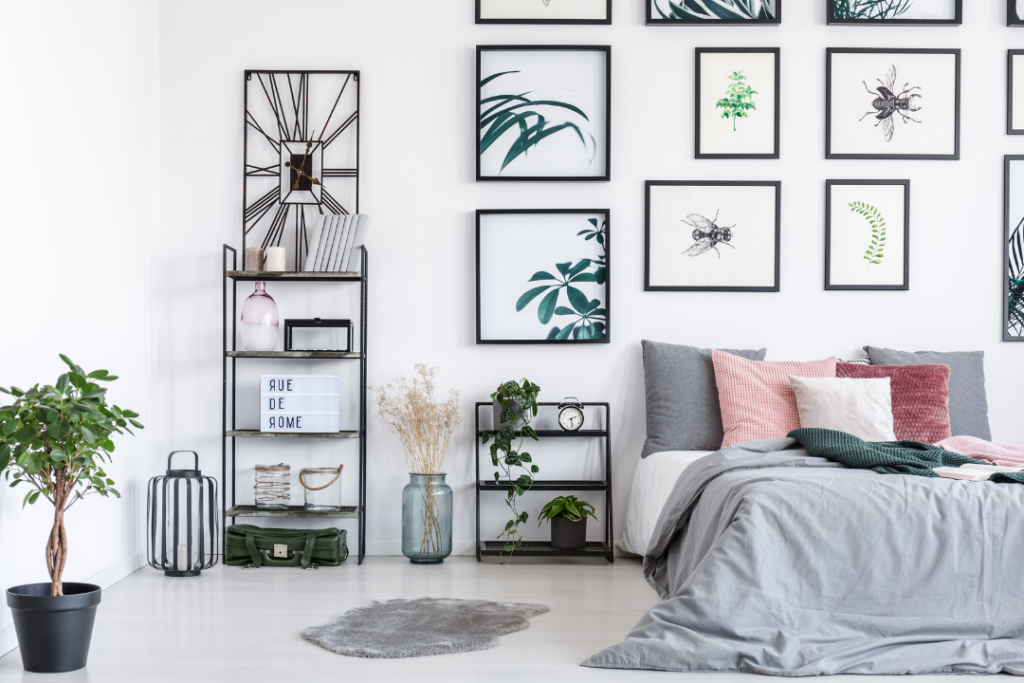 When I wrote my first CF dorm room article, I was still anticipating moving into my single at school. Now I'm (almost) all moved in, and I've been getting loads of decor ideas and inspiration from my neighbors and new friends!
This next article in our dorm room series will talk about some common ways people decorate their dorms with photos and posters.
If you've been following us as we've gone from choosing color schemes to room layouts, from shopping for bedding to furnishings, then you'll know that we've reached the pinnacle: without further ado, let's tackle how to decorate your dorm room with photos and posters!
Don't worry, this isn't the end of the dorm room series. Over the next few weeks we'll talk about even more decor ideas, so keep checking back!
Photos and Posters – A How To Guide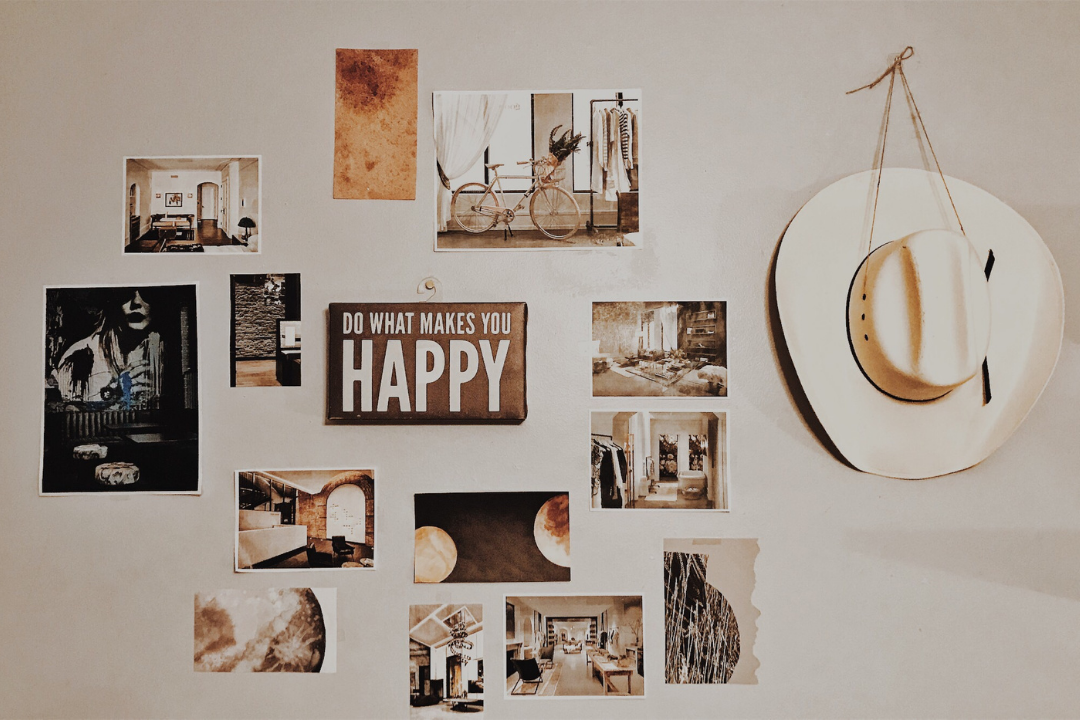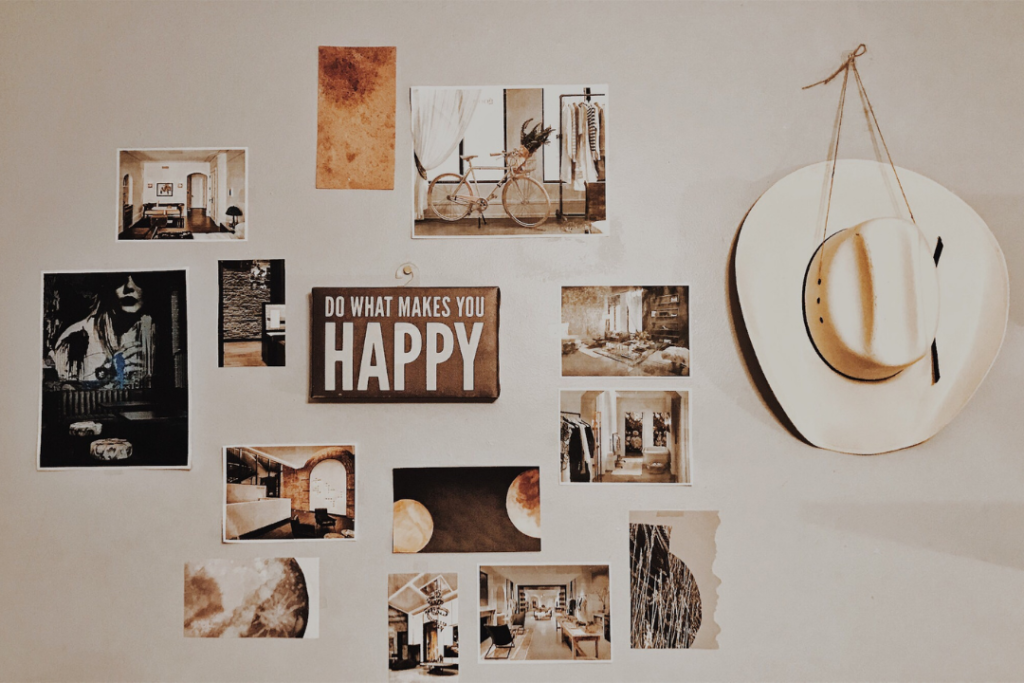 Every dorm room varies in layout and style, but everyone's got photos and posters of some sort in theirs.
Simply putting them up with Sticky Tack isn't very aesthetically pleasing (especially not to you, since you read CF!), but it can be difficult thinking of inexpensive, creative ways to display your family, friends, and vacation snapshots.
Want to get some photo arranging inspiration? Read on!
Tips for Printing Photos
There are normally two choices for standard photo printing: matte and glossy. Matte photos are muted, and are more commonly used by professionals, especially for sepia or black-and-white photos, and have a bit of texture to them. Glossy paper, on the other hand, creates much brighter colors, but reveals every tiny dent in the photo paper, and reflects much more light. I'm personally a big fan of matte photos – I feel that they look more chic and sophisticated.
If you've got time, order prints from websites like Snapfish. They have great deals, often including free shipping and up to 50 free prints!
If you're pressed for time (like I was the night before I left for school), go to your local convenience store like CVS, Rite Aid, or Walgreens. They usually have photo printing centers, and you can upload your photos online and pick them up in-store.
Are you a fan of vintage and retro-era decor? Use Poladroid to turn your ordinary photographs into Polaroids. Having "Polaroids" instead of your standard 4″ x 6″ print broadens your arrangement possibilities.
Ideas for Arranging Photos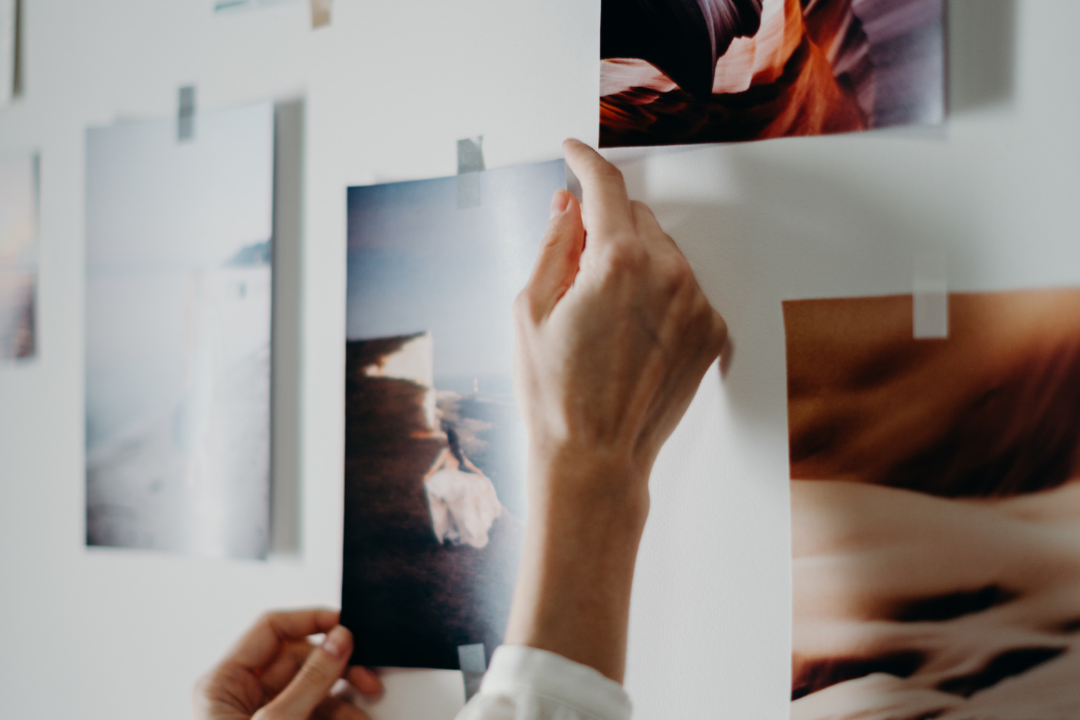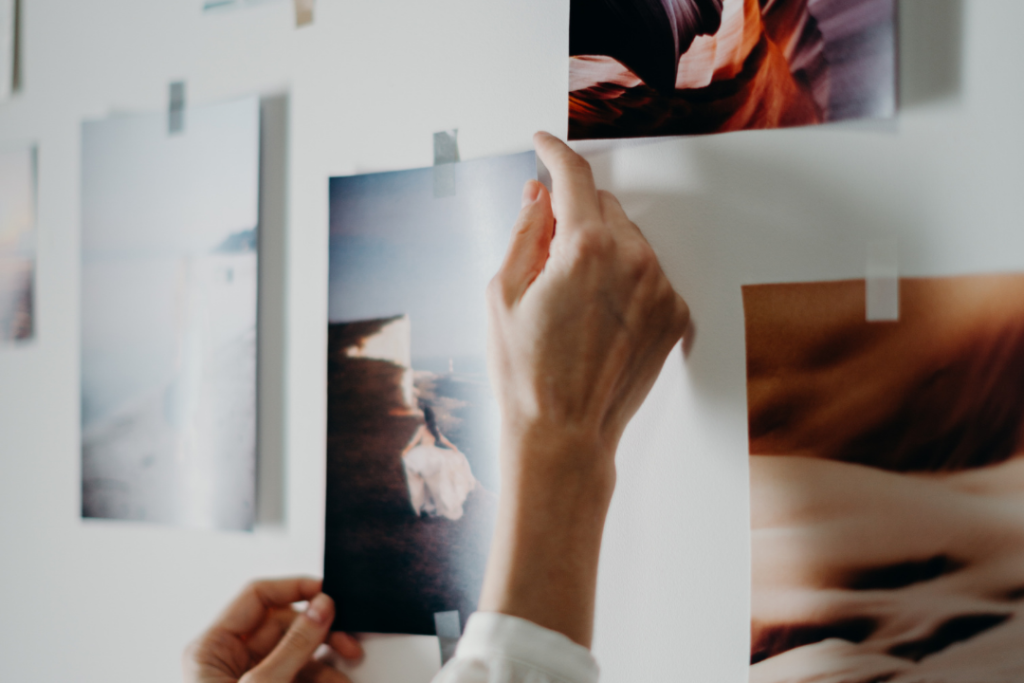 There are countless ways to arrange your photos. If you've got a suggestion that I didn't think of, please tell us about it in a comment! That being said, here are some of my photo-arranging ideas.
Have your photos in frames? Put the largest one in the middle and arrange the smaller ones around it. This promotes symmetry, which is always aesthetically pleasing.
Mix up 2-D and 3-D elements for texture by putting some photos in frames, and leaving some the way they are. If you want a more eclectic, bohemian feel, the frames can be mismatched, otherwise, choose standard solid-colored frames that can be easily hung up.
Try creating a collage in a distinctive shape, like a heart. This is an easy way to arrange photos that are a mix of landscape and portrait, and could make an adorable faux headboard!
For a homey feel, get some twine or similarly thick string, some clothespins, and clip your photos up! You can even create an interesting collage by alternating photos and quotes, words, or even clipping these to Christmas lights (just use cool LED lights, or keep your photos away from the bulbs to avoid a potential fire hazard)!
Take some inspiration from Banana Republic's recent storefront displays and cover an entire section of wall in photos! This requires a bit of work to make sure the pictures are all evenly spaced, but when done right, this looks so cool.
If you have mostly landscape-oriented photos of scenery, try arranging them in a border near your ceiling, as seen here. This can be near your bed or as close to the ceiling as you're allowed.
Have photos with good color value? Arrange them in rainbow order! (I arrange everything in rainbow order. It sounds strange, but looks awesome.)
Borrow an idea from this staircase photo and arrange your photos so they ascend. This adds visual interest, drawing the eye up and making the room seem larger.
Tips for Buying/Making Posters
To buy posters for room, check out the standard stores like Target, Wal-Mart, and Bed Bath and Beyond. For unique posters, try Etsy, AllPosters, or even local movie theaters! I found a full-size Atonement movie poster for $3 at a nearby theater.
Have an image you want to blow up and stick on your wall like Lindsay Lohan's poster of Stu Wolff in Confessions of a Teenage Drama Queen? Try The Rasterbator (funny name, awesome tool), which divides your photo into 8.5″ x 11″ segments, which you can then print and arrange as you see fit.
Tear photos or advertisements out of your favorite magazines! These can function as posters on their own, or can be collaged together for a nice effect.
Ideas for Arranging Posters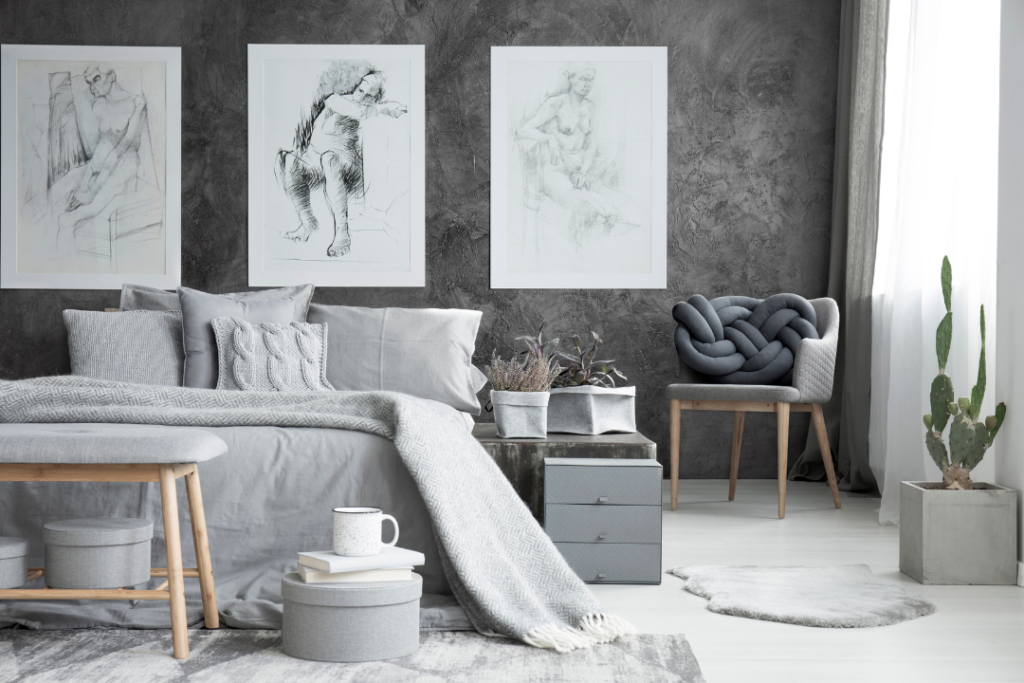 Sort out your posters by color scheme. Simply place the lighter-colored ones in one pile and the darker-colored ones in another, keeping them relatively separate when you hang them up. This streamlines your walls and doesn't put too much strain on the eyes.
When you put them on your walls, keep the arrangement linear. Basically that means to have clear, clean-cut lines that the eye can easily follow, with even spacing in between.
Just like with the photos, mix up 2-D and 3-D posters. Collect things from around your house and at garage sales with distinctive traits, like a campaign sign, retired license plates, or even cardboard cutouts.
If you can have your posters framed, this makes a huge difference in how expensive they look. You can get poster frames on Amazon and they make such a big difference!
Our Poster Picks
Here are some chic and mostly inexpensive posters we like. Of course, your style is totally up to you – these are just some potential ideas!
Frequently Asked Questions
How do you hang posters on the wall?
You might be wondering how to put up your posters in a dorm setting. Command strips work well (I love these special poster strips), but you can also use tape if preferred so long as you don't have walls that will be ruined by tape marks when the tape is removed. (When in doubt, go for the Command strips!).
How many posters do I need for my wall?
There is no right number of prints to hang on your wall. If you want a large portion of your wall covered, measure first to see if the size/print combinations will cover that area before purchasing them. The last thing you want is for your posters to be wasted in an unused space.
What Do You Think?
How did you organize and arrange your photos and posters in your room? Did you like our tips? What sorts of posters and photographs did you bring to college with you? Do you have any more suggestions for how to arrange them? Let us know with a comment!
Related posts: