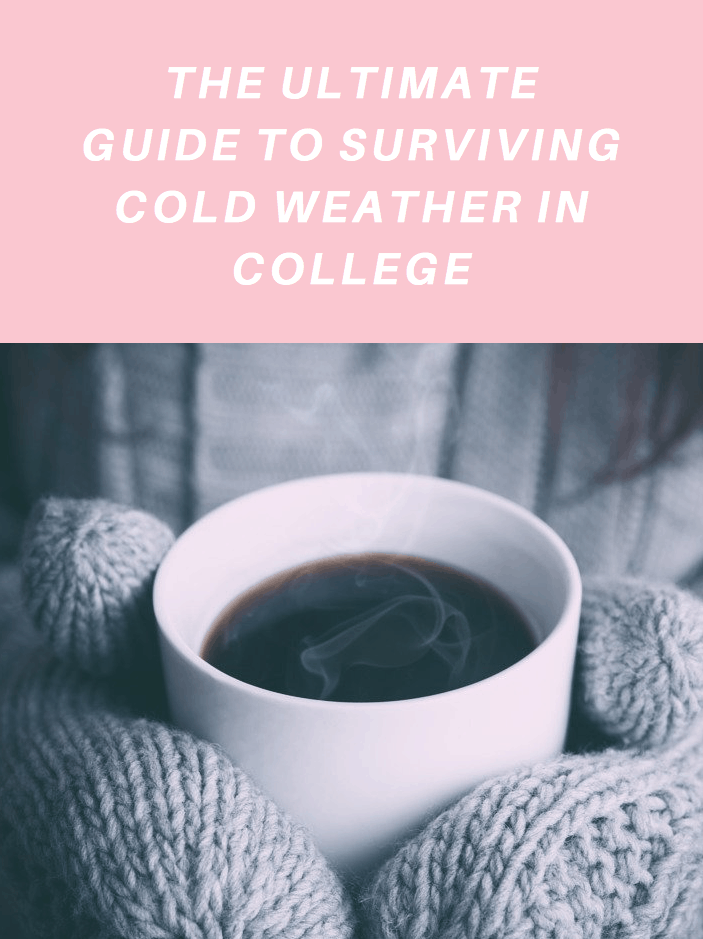 Although winter doesn't officially start until December 21, the cold weather has set in pretty much everywhere.
Without our moms to remind us to dress warm, I've seen plenty of college students walking around still dressed like it's summer (and looking pretty miserable!). But just because the temperature has dropped, doesn't mean we have to hide our style under layers of jackets! If anything it's a chance to break out our cutest outerwear and coziest dorm decor.
Check below for some tips on staying warm and stylish this winter!
1. Invest in a Warm Coat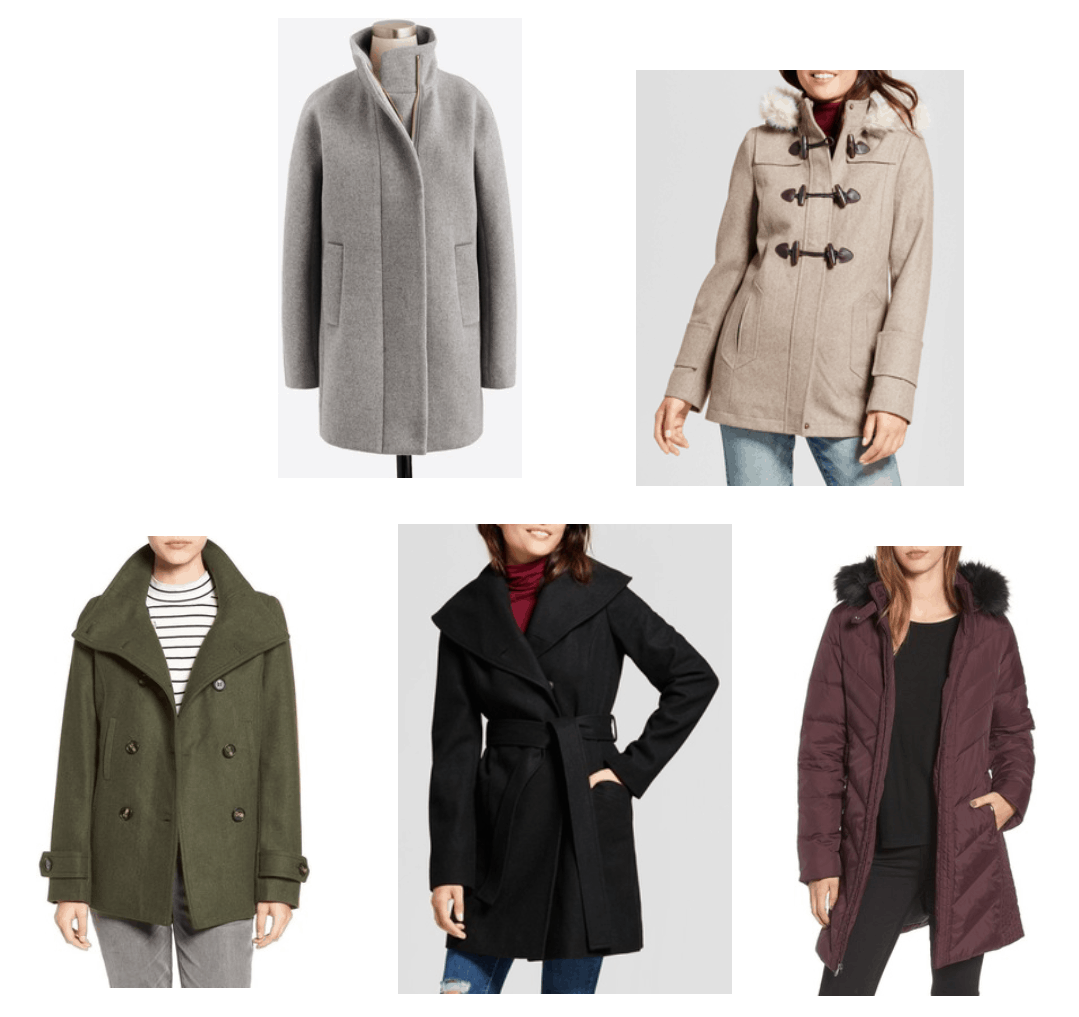 Products: Gray Coat – J.Crew Factory, Tan Coat – Target, Green Coat – Nordstrom, Black Coat – Target, Purple Coat – Nordstrom
The most important things to consider when buying a coat is whether or not it will keep you warm enough. If a coat is super cute but leaves you freezing, it's not worth it! That being said, a lot of nicer coats are going to cost a little more, but I think this is one of those pieces that are definitely worth the splurge.
I like to look for a solid color that goes with the rest of my wardrobe. While there's nothing wrong with patterns or bright colors, I find it easier to style coats that are in solid, neutral(ish) colors. You'll be wearing your coat almost every day for several months, so just make sure it's something you won't get tired of.
2. Add Cute Winter Accessories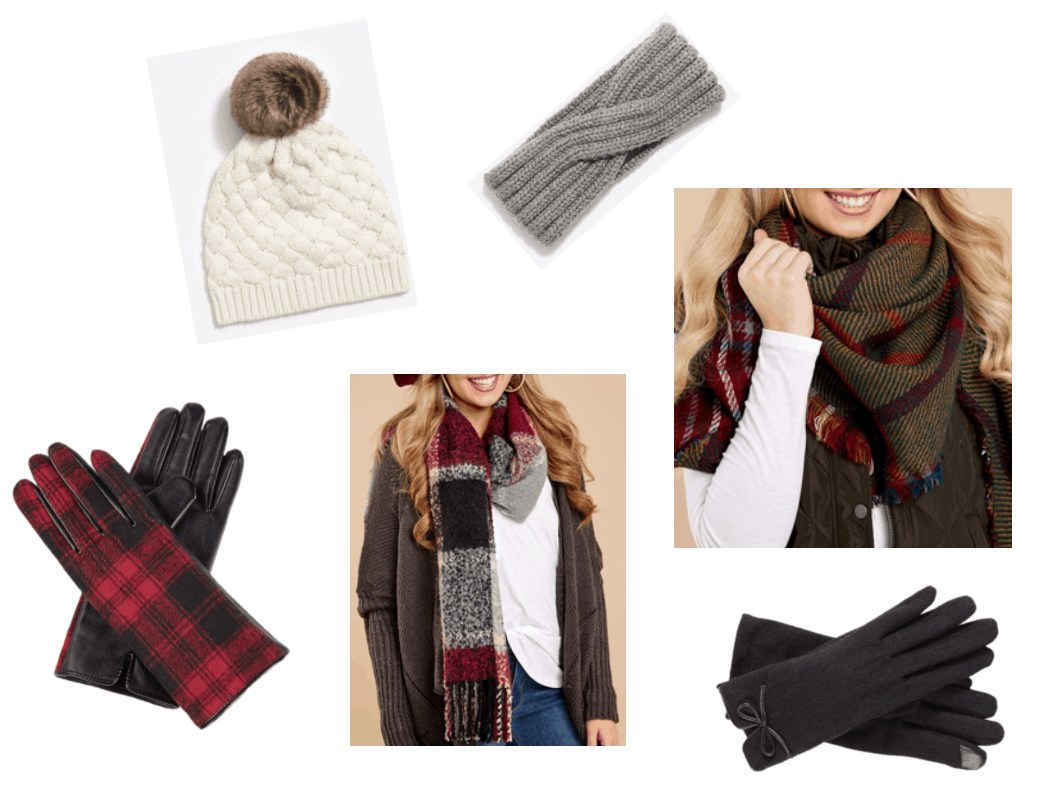 Products: Hat – J.Crew Factory, Headband – J.Crew Factory, Blanket Scarf – Red Dress Boutique, Wrap Scarf – Red Dress Boutique, Plaid Gloves – MudPie, Bow Gloves – MudPie
This is where we can have some fun! I absolutely love winter accessories! There are so many options, and they are so much easier to switch up than a coat.
To keep your ears warm (because it's the worst when ears get cold), you can throw on a trendy pom pom hat or an understated headband. And for scarves, you can pretty much find anything you can dream of. There are wrap scarves, infinity scarves, and blanket scarves (my personal fave) in every color and pattern imaginable.
I also included options for gloves, so you can keep your hands warm without having them stuck in the pockets of your jacket. I'm a sucker for a good bow, so I included a black pair with bows near the wrists and a pair in a gorgeous plaid that make more of a statement! These both have fingers that allow you to type on your phone which is an important detail to look for if you like to text of listen to music while you wait for the bus!
3. Invest in Other Winter Essentials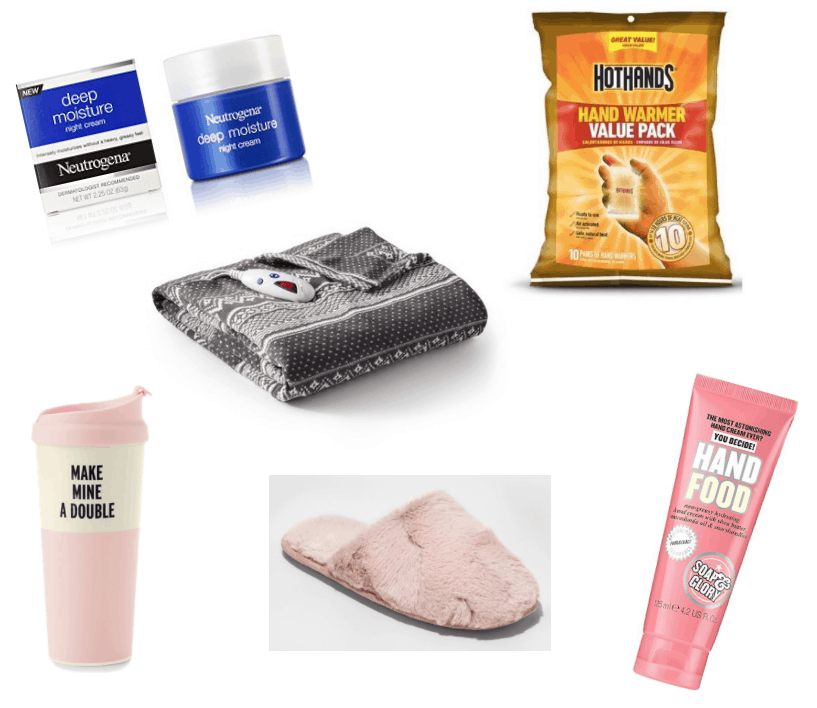 Products: Night Cream – Ulta, Hand Warmers – Walmart (or make your own with these instructions), Heated Blanket – Target, Travel Mug – Kate Spade, Slippers – Target, Hand Cream – Ulta
Just because you're prepared to take on the cold while you're outside, doesn't mean you're completely ready for winter. These essentials that I keep in my dorm room and in my backpack definitely make being a college student in the winter months a little easier.
I recommend getting some good moisturizer to use at night and a travel-sized hand cream to keep in your backpack for when the dry skin sets in. Using moisturizer before your skin starts to crack makes such a big difference!
I also recommend getting a heated blanket if you're prone to being cold and some cozy slippers for walking around your dorm or apartment. While heated blankets can be a little pricier, they are so worth the investment!
Last but not least, pick up some hand warmers to put in your pockets while you walk around campus and a cute travel mug to carry coffee, tea or hot chocolate. These little luxuries make walking outside so, so much better.
Other Tips for Cold Weather in College:
Dress in layers so you can remove pieces as necessary when you enter heated buildings
Wash your hands frequently to prevent catching colds or the flu
Wear waterproof outer layers when going out in snow (including water-proof shoes!) and take wet clothing off ASAP
Put your towel/pajamas/whatever else you can think of somewhere near a vent, under a blanket you've been using, or in the dryer to warm them up before you use them (the dryer uses extra energy though so use it as a last resort!)
Check out these other College Fashion posts for more cold weather tips!
What do you think?
What do you look for in a winter coat? What's your favorite trick to survive winter? Let us know in the comments below!