This post may contain affiliate links, which means we may receive a commission if you purchase through our links. Please
read our full disclosure here
.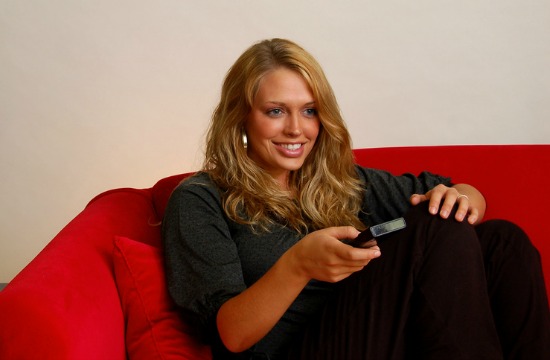 Thank everything that it's finally (almost) summer! Papers, textbooks, and finals are soon to be behind us, and we have a few months of glorious freedom ahead of us. Most people would be happy to use this free time to this go wild, taking every opportunity to go on an adventure. However, people like me are taking this opportunity to sleep, eat a home cooked meal, and watch Netflix.
If you haven't heard of it, (in that case, where have you been?) Netflix is the leading video streaming service that allows you to watch movies and TV shows from any console, for only $7.99 a month. It's almost scary how perfect it is. You can sit in bed and watch endless hours of entertainment, without even having to move.
Now, I'm not condoning being a complete couch potato. I mean, you do need to eat and venture out into the world once in a while. But, don't you just love the days when you just de-stress from school and veg out? What's great about Netflix is that they have a treasure trove of fantastic programs that you probably haven't seen before. They are just waiting at your fingertips, so click away!
Below, I've rounded up 10 of my favorite TV shows and movies that you can stream on Netflix right now. Scroll down to check them out:
My Top 10 Movies & TV Shows to Stream on Netflix (in alphabetical order):
Arrested Development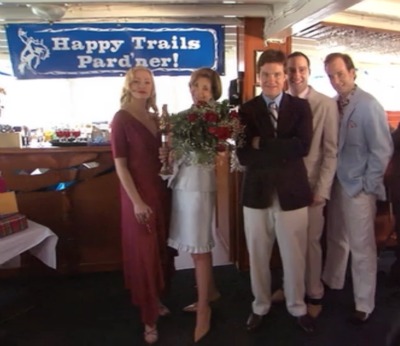 If you've never watched this much-beloved show, now's the perfect time to get started! Though it was cancelled in 2006, this cult comedy is being brought back for a 4th season, which premieres on May 26th exclusively on Netflix.
A bit of background on the series: The Bluth family has to deal with their father being arrested for fraud, taking all of their money, and leaving them to fend for themselves. All of the responsibility is left to son Michael (Jason Bateman), who (reluctantly) must sort through the family's financial and legal troubles while keeping them all together. The show also stars a young Michael Cera as Michael's son.
Every character is hilarious, as well as every plot line or sub-plot line, and this crazy family has a lot to offer with their problems, solutions, and outrageous ideas. I will say that this is the type of show that you have to pay attention to in order to "get" every joke, so no texting or checking Facebook while watching!
Bachelorette
This is essentially the female version of The Hangover. Best friends from school, Isla Fisher, Kirsten Dunst, Rebel Wilson, and Lizzy Caplan all reunite for a wedding. Getting a little too drunk after the bachelorette party leads the girls into mayhem and absolute shenanigans.
This movie isn't all drunken mistakes and bad happenings, though – it comes full circle to show what real friendship is all about. This movie is perfect for you and you girlfriends (no boys allowed!) to watch with lots of snacks and laugh about the fact that none of these things are happening to you.
Daydream Nation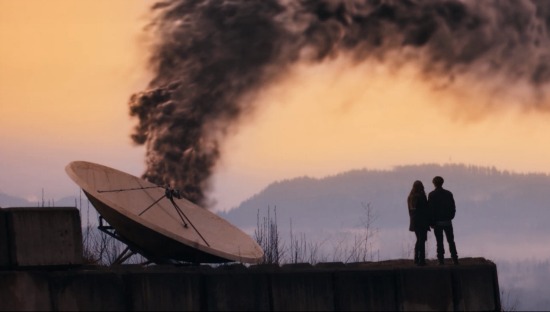 This movie was a trip, and a good one at that! Kat Dennings and Reece Thompson tell an enthralling love story, which is so sickly sweet it will make you swoon. A big city girl moves to a small town, not knowing what she's getting into. The small town mentality doesn't help when there's murder and love triangles involved.
When I started this movie, I thought I could predict the plotline, but boy was I in for a surprise. You don't even see the twist coming, and then it all falls into place – that's the mark of a great movie in my book. This movie is packed with great actors, which really makes the story come alive. Not to mention, the soundtrack is pretty fantastic, too!
The Inbetweeners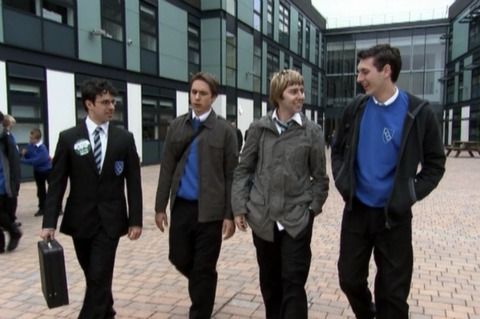 This British television show chronicles four friends who are just trying to get through "college", (a.k.a American high school). The U.S. did their own version of this show, but we all know the British one is better!
These guys are so painfully awkward, but are ultimately good guys – you will come to love them all. What's also cool is to see just how different American and British cultures are. The clothes, the language, the stereotypical high school life. It's somewhat strange to see people going through the same things you are, but in a completely different way. This show is great to just watch for a good laugh, which is what you'll be doing non-stop when you watch it.
My Girlfriend's Boyfriend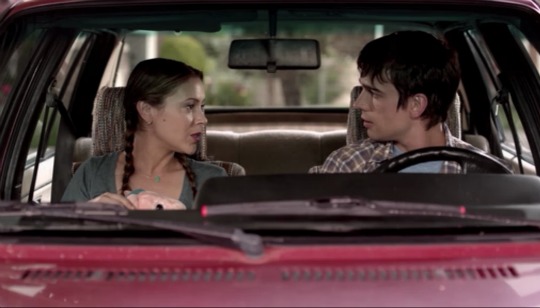 It's a rom-com for the ages. Alyssa Milano and Christopher Gorham play – surprise – two people falling in love. But, another guy is put into the picture. Now this love triangle plays out in an entirely surprising way, which makes this film a fun, exciting watch.
When I was first watching this film, I almost got bored because I assumed I knew how everything would end up, but I was seriously wrong. I was totally surprised in a great way! If you want afeel-good movie with an awesome ending, this is it.
Nowhere Boy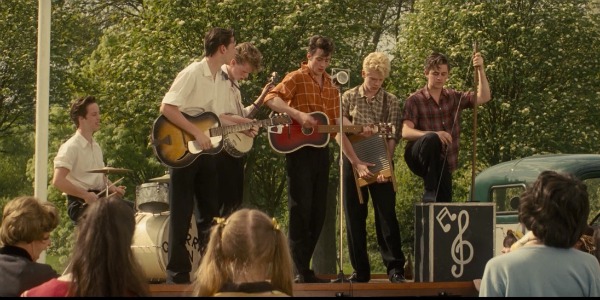 This is for my Beatles fans. (But really – who isn't a Beatles fan?) This historical biopic shows the life of a pre-Beatles John Lennon, as a kid growing up in hard times. Most people don't know a lot about the man behind the glasses, but this movie is not only historically accurate, it's just a good film! The costumes, the accents, the cute guys playing rebellious musicians. What's not to love?
You even get to see bits of what inspired songs from The Beatles, and meet a young Paul McCartney. This movie is for anyone who has great taste is music and loves a good story.
Portlandia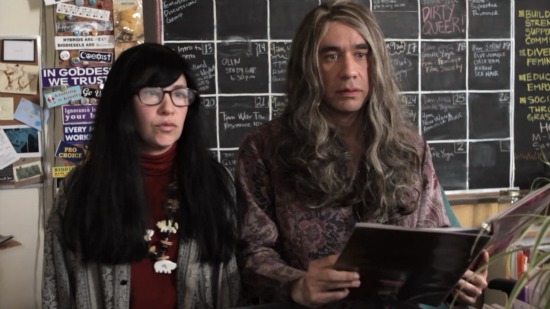 Fred Armisen (from SNL) and Carrie Brownstein are probably the funniest pair on television. Their awesome sketch comedy is about the people and places of Portland, Oregon. The hipster craze has officially swept the nation, and this show plays off of hipster culture to great comedic effect.
On Portlandia, the hilarious cast incorporates every obscure Fair-Trade-coffee-drinking, fixed-gear-bike-riding, freelance-anyone into a hilarious story line. Every character (and there are plenty) is literally laugh out loud funny, and the fact that the show is still on the air, and the first two seasons are available on streaming is a double win!
Queer Eye for The Straight Guy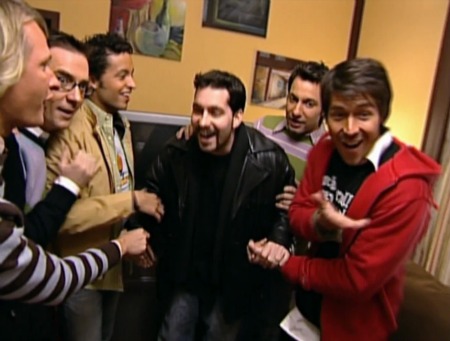 This is the show that put Bravo on the map back in 2003. It falls under the "What Not to Wear"-type makeover show with a stylist and grooming expert, but throw in a home decorator, chef, and life coach, and you'll have Queer Eye.
The basic premise is simple: Five gay men take one straight guy in need of a makeover and revamp his life. This is such a light-hearted show — it's so easy to watch all 4 seasons. Plus, the way everyone acts around each other is a laugh riot. If you haven't seen it already, I'm sure you'll love it!
Safety Not Guaranteed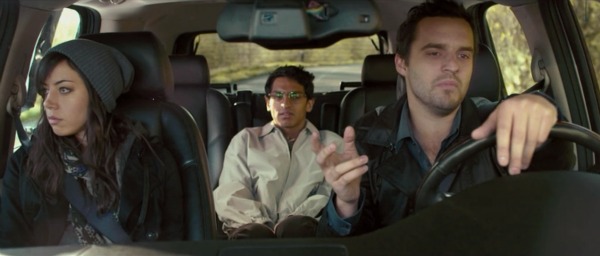 Let me start by saying this is an odd movie. Focusing on a team of reporters investigating an ad for time travel, the movie gets good when Darius (Aubrey Plaza) is thrown into the fire by having to "audition" to be the strange ad-placing man's time-traveling buddy.
Why is this movie worth seeing? Let's start with the cast. The hilariously deadpan Aubrey Plaza from Parks and Rec andJake Johnson, who plays the lovable Nick on New Girlare always fantastic. Then you throw in the mystery of time travel?! The entire time you're left wondering if this can actually happen, or if everything is a hoax. I won't spoil the ending for you guys, but this is an awesome movie that should definitely be seen.
Toast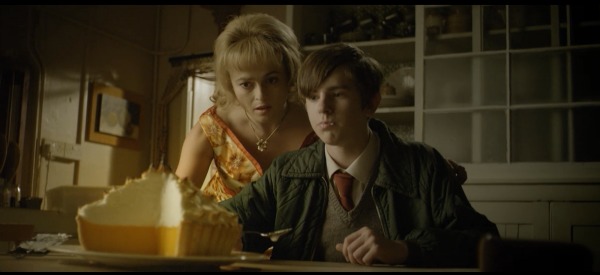 This movie is based off the true story of Nigel Slater, a famous British cook. Freddie Highmore plays the very shy and young Nigel, who only wants to make his dad proud by healing the hurt of his mother's death with food. To his despair, in walks Helena Bonham Carter, sparking a competition with Nigel for his father's attention.
A heart-warming coming of age story, this movie pairs funny with sad, and makes you hungry to boot. I mean really, don't watch this movie on an empty stomach.
Final Thoughts:
These are just a handful of the shows and movies that are worth watching on Netflix. What great about these programs is that they are the perfect thing to watch at any time or at any place. Over and over again. You can even buy special cables that hook up from your laptop to your TV, which makes watching programs anywhere a breeze!
So go forth and Netflix away, my friends!
Thoughts?
Have you seen any of these? What are your favorite shows and movies on Instant Watch right now? Tell us in the comments below!