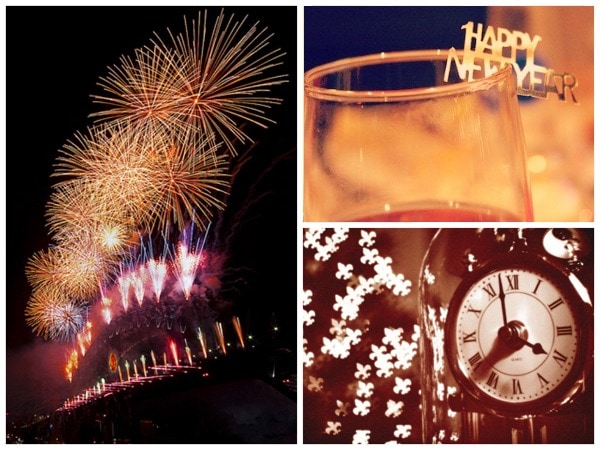 Photo Credits (clockwise from left): 1, 2, 3
From the government shutdown to the rise of twerking, 2013 was certainly a crazy ride. But now that it's officially 2014, it's time to reflect on the past year and set some goals to make the new year even more awesome.
As cliché as it might sound, a new year grants us an opportunity: a blank slate. A new year is a chance to have a fresh start – after all, it's never too late or too early to be the person you want to be.
Read on for some New Year's Resolution inspiration, as well as some tips and tricks for staying on track throughout 2014:
Sticking With It
While we often start out the year on a good note with our resolutions, all too often they get pushed aside or forgotten about once college life gets too hectic.
The key to sticking with your goals is holding yourself accountable for the good and the bad. There is no need to make excuses whenever we fall short. Nobody's perfect, and we all inevitably screw up once in a while.
Instead of focusing on the negative, celebrate your milestone achievements by treating yourself to that pair of shoes you've been lusting after, going out for a nice dinner with your friends, or even just taking a personal day for yourself. These little rewards will help motivate you to keep going.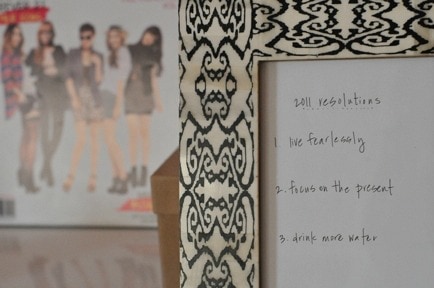 Another great way to keep up with your resolutions is to simply write them down. Even better, stick your list in a cute frame and put it on your night stand, so that you're constantly reminded of your goals. While it may seem daunting at first, taking the time each month to reflect on your progress and break down your strategy for the upcoming days will make all the difference.
Resolution Inspiration
Still can't quite narrow down what you'd like to accomplish for the new year? Here are a few prompts to get you thinking:
A new skill I'd like to learn:
A good deed I will do:
A bad habit I'm going to break:
A person I aspire to be more like:
A new food I'm going to try:
A place I would like to visit:
A book I would like to read:
I'm going to do better at: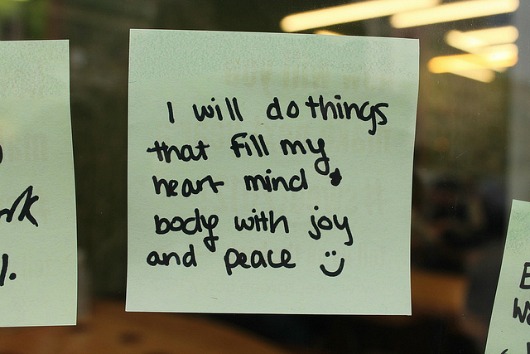 My 2014 Resolutions
And in case any of you are curious, here are my resolutions for 2014. My theory is that publicly posting them on the internet will hold me more accountable, so here goes:
Revel in the single life: you're awesome and someone out there wants to be with you. So until you find that person, it's 100% okay to be single. In fact, it might even be fun… *cue "Single Ladies" song*
Continue to go to the gym so you can get that Victoria's Secret Fashion Show-style rockin' body.
Don't worry so much about being perfect. Failure is inevitable, unavoidable, and vital for growth; but failure should never have the last word.
Take more risks, because as my homegirl J.K. Rowling says: "It is impossible to live without failing at something, unless you live so cautiously that you might has well not have lived at all, in which case you have failed by default."
Be kind. Be kind for the sake of being selfless, without expecting anything in return. Plain and simple.
Your thoughts?
Do you have big dreams or resolutions for 2014? Any advice on how you stuck to your resolutions this past year? Leave a comment and let us know. Cheers to you, a New Year, and another chance to get it right!