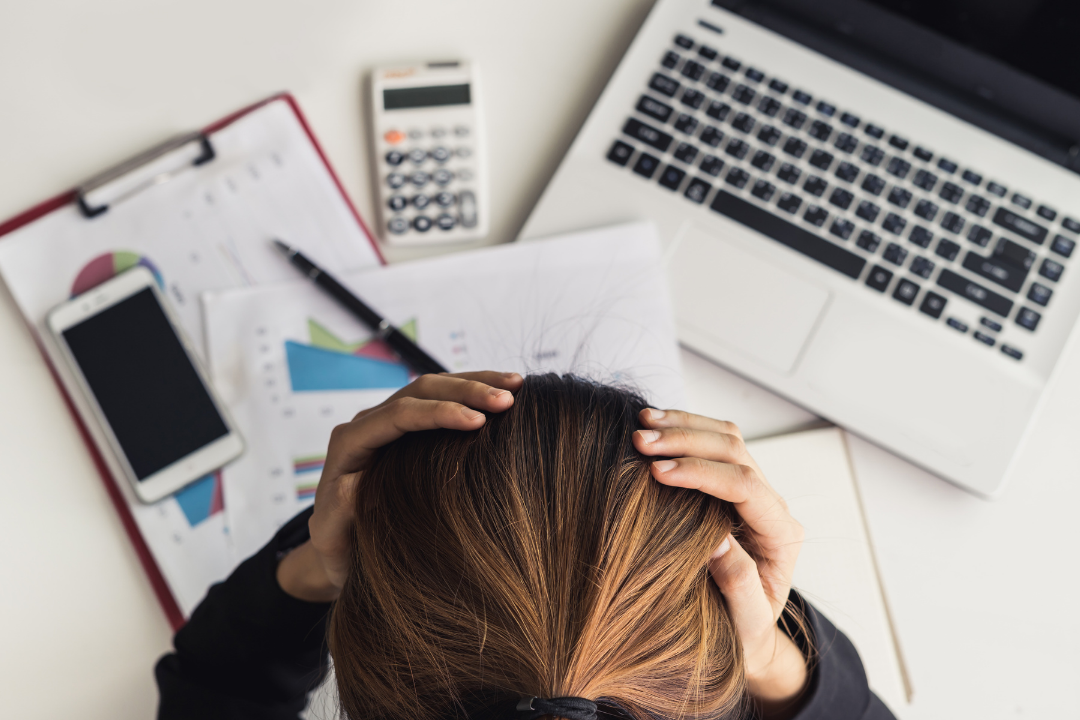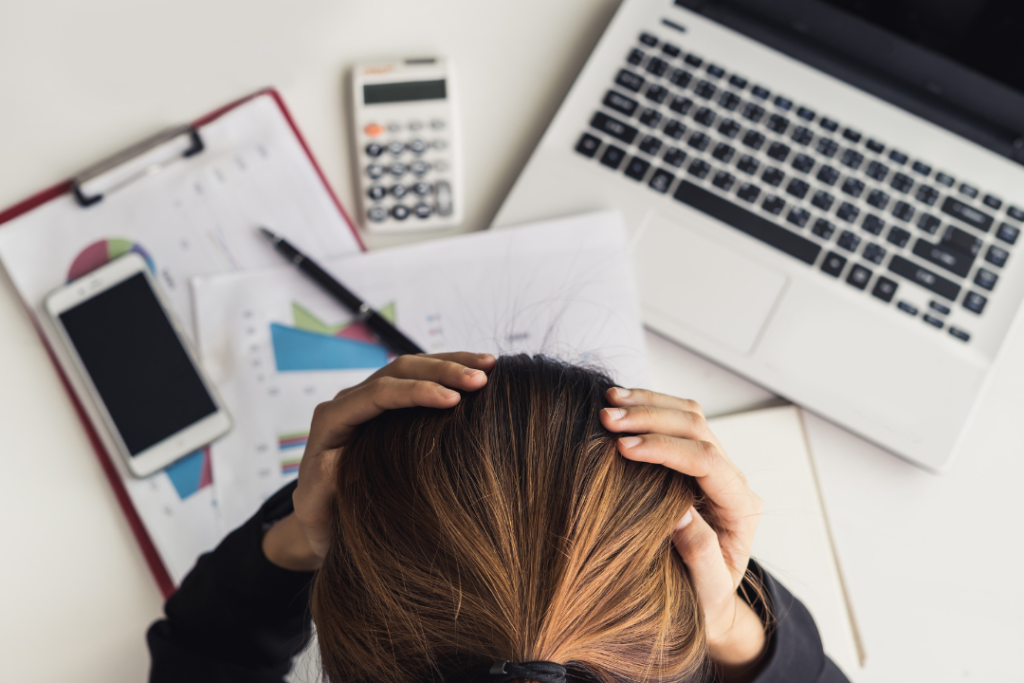 College students' least favorite week of the semester has once again rolled around: Yep, it's time for final exams.
Whether you're about to begin your exam week or are in the process of studying, you are probably feeling the stress. The end of the semester is a very demanding time, and it can be hard to keep a level head and power through.
Over the years here at CF, we have composed many helpful tips and tricks for dealing with exam week. Make sure to check these out for all the info you will need to get you through finals:
Today, however, I'm here to offer a different kind of support. I can promise that at some point over the next few weeks, you will certainly feel the pressure. But, I can also promise that you will make it through!
How to Use This Post:
Here's the deal: Bookmark this post and whenever you feel like your brain just might explode, choose one activity on the list to complete. They're all simple tasks, and each will take a few minutes at most, but they will help to relieve a bit of the weight you feel on your shoulders. Then, you can get right back on track with a refreshed mind.
Alternatively, if you've already finished finals, consider this a "fun things to do" list for unwinding after a long semester! (And revel in the fact that we are all jealous of you.)
The List:
Without further ado, here are 30 easy and fun ways to help keep you sane during finals:
1. Take a few minutes to scroll through some new CF articles. Alternatively, browse our archives page for posts you may not have seen before.
2. Doodle a picture of a your favorite animal. (The goofier, the better!) If you do this, please upload it to photobucket and link it in the comments!
3. Take a step outside. Even if it's only for a second, you will appreciate the fresh air.
4. Crank up the volume on your favorite song and enjoy three minutes of solid rocking out.
5. Do 10 jumping jacks and really get those endorphins flowing.
6. Reward yourself with a piece of candy or junk food. If you don't have any, go find some. You can spare a couple extra minutes for a much-needed sugar rush! (Resolve to eat vegetables from now on after the resulting sugar crash.)
7. Try a few deep-breathing techniques. They might seem awkward at first, but they're super effective.
8. Search Google Images for "cutest baby in the world."
9. Listen to this feel-good song: "Don't Worry, Be Happy"
10. Depending on where you're studying (this probably wouldn't work in the lib or a quiet apartment building)… Let out your best horror movie scream. Trust me, it is so exhilarating!
11. Ease the muscle tension you can get from sitting hunched over textbooks by doing a few minutes of easy stretching.
12. Check out the world's cutest Tumblr: Boo the Dog.
13. Dream up, sketch, or online window shop for the perfect summer outfit. (Then you can reward yourself with it once exams are over!)
14. Maintain a positive perspective by jotting down a list of your five favorite things about life right now – simple things count!
15. Walk a lap or two around wherever you're studying.
16. Give your mom, BFF, or whoever else can make you laugh a quick phone call. It's a simple and pleasant distraction — just don't chat for too long!
17. Have you ever meditated? Here are some tips; now's the time to give it a shot!
18. Read this CF article: 30 Little Things That Can Always Make You Smile. Then proceed to grin.
19. Prepare yourself, then look at these adorable pictures.
20. Candy Crush? Temple Run? Enjoy a round of your favorite mobile game!
21. Take two minutes to fantasize about all of your summer plans. Post them here in the comments if you want to share! (We want to know what you're up to!)
22. Hey girl, check out my other favorite Google Image search: Ryan Gosling. (Insert your preferred eye-candy here!)
23. Try Dolphin pose, a yoga position know to calm the mind and reduce test anxiety.
24. If you have a study buddy, play a quick round of charades. (Don't worry, the people around you will probably be too focused on their studying to even notice!) The best part? It's a fairly quiet game!
25. Fill out one of these Mad Libs for a surefire laugh.
26. Scavenger hunt! Go scope out the nearest free snacks, massages, or anything that you can find. During exam week on campus, there are complimentary goodies everywhere.
27. Give another yoga pose a shot: Eagle, in which you can squeeze the tension right out of your body.
28. Take a few minutes to compose a playlist of your favorite study tunes, so you can set the mood once you're back to work. My faves are instrumentals that help me resist the urge to sing! Check out this 8-Tracks playlist for cool mash-ups of classical and dubstep music.
29. Burn off some energy by running up and down the nearest flight of stairs you can find.
30. Watch this video, and then remember: "Don't stop, don't give up!"
Of course, when all else fails, just take a deep breath and remember that summer is right around the corner. As long as you're prepared and are trying your best, you will be fine. Stay focused and know that another semester is almost over! You can do it. Good luck to all our brilliant CF readers on your exams!
Your thoughts?
What do you find are the quickest, easiest ways to relieve finals week stress? Did you try any of these quick activities, and did they help? Share your thoughts (and any other short methods of distraction) in the comments section!