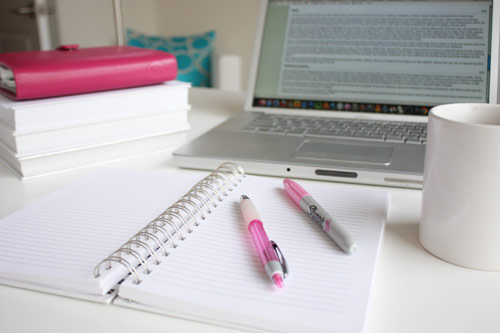 The end of the semester brings a lot of my favorite things: Going home for break! Christmas! After-Christmas sales! However, it also brings the always-dreaded final exam week.
Since classes are winding down at universities across the country, I thought a post about how to stay comfortable and stylish during finals would be helpful. Read on for some tips about what to wear while you're trying to ace your final exams – and make it out for winter break alive!
Tips on What to Wear During Final Exams:
Find a formula and stick to it. I'm not just talking about a formula for studying — although you should definitely find a study method that works for you ASAP if you haven't already! Sticking to a formula of dressing during finals week will make your life a lot easier and eliminate any worry about what to wear. An example of a formula would be leggings or jeggings, a tank top and sweater, and colorful scarf. I picked these items because I have several of them in my closet, but pick items that work for your closet and personal style. That way, it's easy to rotate them throughout the week and make sure that you can focus on your studies while staying stylish.
Plan ahead. Just like you plan ahead for your assignments, papers, and tests, planning your outfits ahead of time makes getting dressed under pressure so much easier. Making sure that most of your clothes are clean will prevent you from running around ten minutes before your exam starts, freaking out because your favorite pair of jeans is at the bottom of your hamper. Plus, doing laundry can be a great study break!
Stay away from sweats and pajamas. You may have stayed up all night studying for your last final, but that doesn't mean you have to look like you just rolled out of bed! Sweats and pajamas might be cozy, but leggings or jeans look so much more polished. Wearing "real" clothes to take a test also has the added bonus of allowing you to feel awake and concentrate on making a good grade, instead of making you feel like you just want to go straight back to sleep.
Here are three sample outfit "formulas" you can use during exam week to look stylish and stay comfy:
Outfit 1: Cardigan + Jeggings + Colorful Flats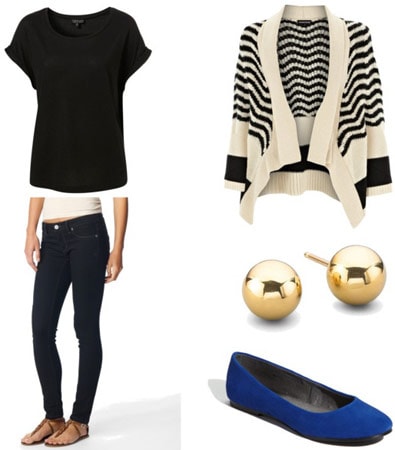 Tee, Jeggings, Cardigan, Earrings, Flats
Outfit 2: Jeggings + Cozy Sweater + Beanie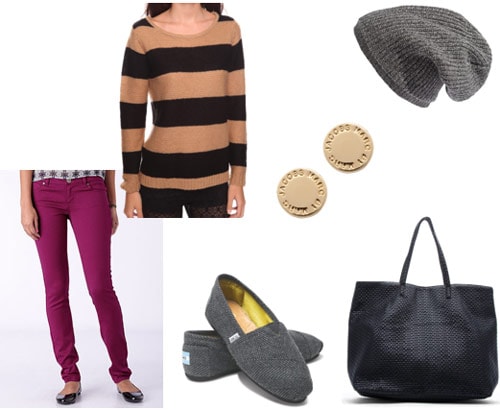 Sweater, Jeggings, Beanie, Earrings, Shoes, Tote
Outfit 3: Leggings + Long Cardigan + Boots + Scarf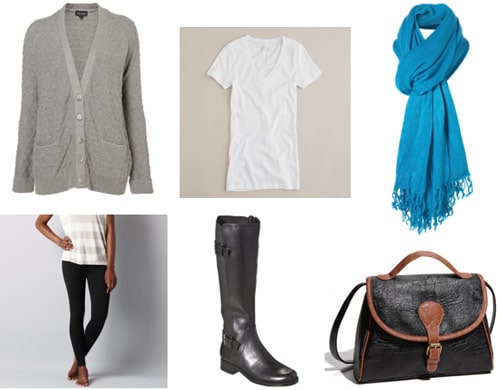 Tee, Leggings, Cardigan, Boots, Scarf, Bag
What Do You Think?
What do you like to wear during finals week? What are your tips for staying stylish when you're taking a test? I'd love to hear from you, so be sure to leave a comment!