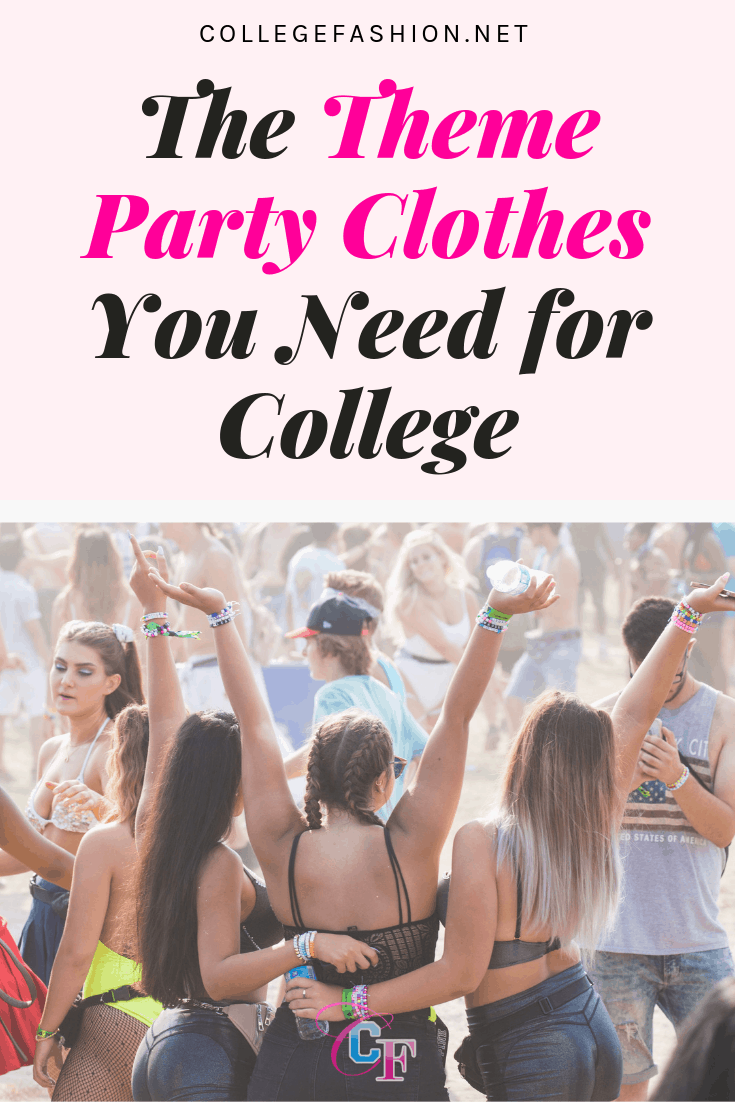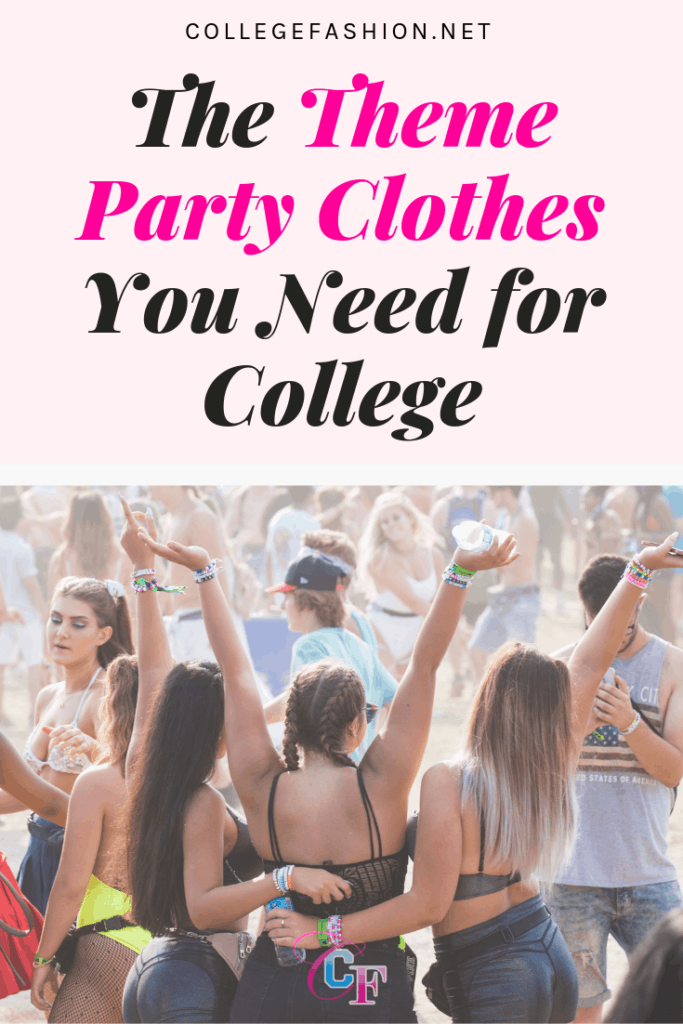 Every college girl knows that theme parties can be some of the most fun events to attend during your four years. And while the parties themselves are great, the act of planning out your theme party clothes can be just as fun.
We all know the importance of building a wardrobe full of basics for mixing and matching, but in college, creating a "dress up drawer" with a few key pieces for costume parties can prove just as useful.
Also read: Top 5 Most Epic Fashion Show Themes of the 21st Century
The best part? You probably already have some of these theme party "essentials" in your closet. Read on to see our top ten picks for theme party clothes and accessories!
1. Animal Ears
What Party: Anything with a "wild" or animal theme (e.g. hunter and hunted, jungle), or any party that requires a quick and cute costume.
How to Style it: There's a reason animal ears are number one on our list of essentials! They're cute, take up virtually zero space, make your outfit costume-like in two seconds, and are super easy to style.
Search for a pair of ears in the children's section around Easter or Halloween or order online year round! (Amazon has a great selection, as does Claire's.)
Pop a pair on with your go-to outfit and you're automatically a cute kitten/sexy mouse/sassy bunny. Boom.
2. Masks
What Party: For those Mardi Gras themed parties!
How to Style it: Outfit wise, you can wear almost anything if the party is going to be casual — even some jeans and a basic top will work great.
Or, if the party will be more dressy, I love the idea of a dress in a coordinating color to your mask, paired with some cute heels. As you will be wearing a mask, you can jazz your look up by playing with different hairstyles.
3. Neon Leggings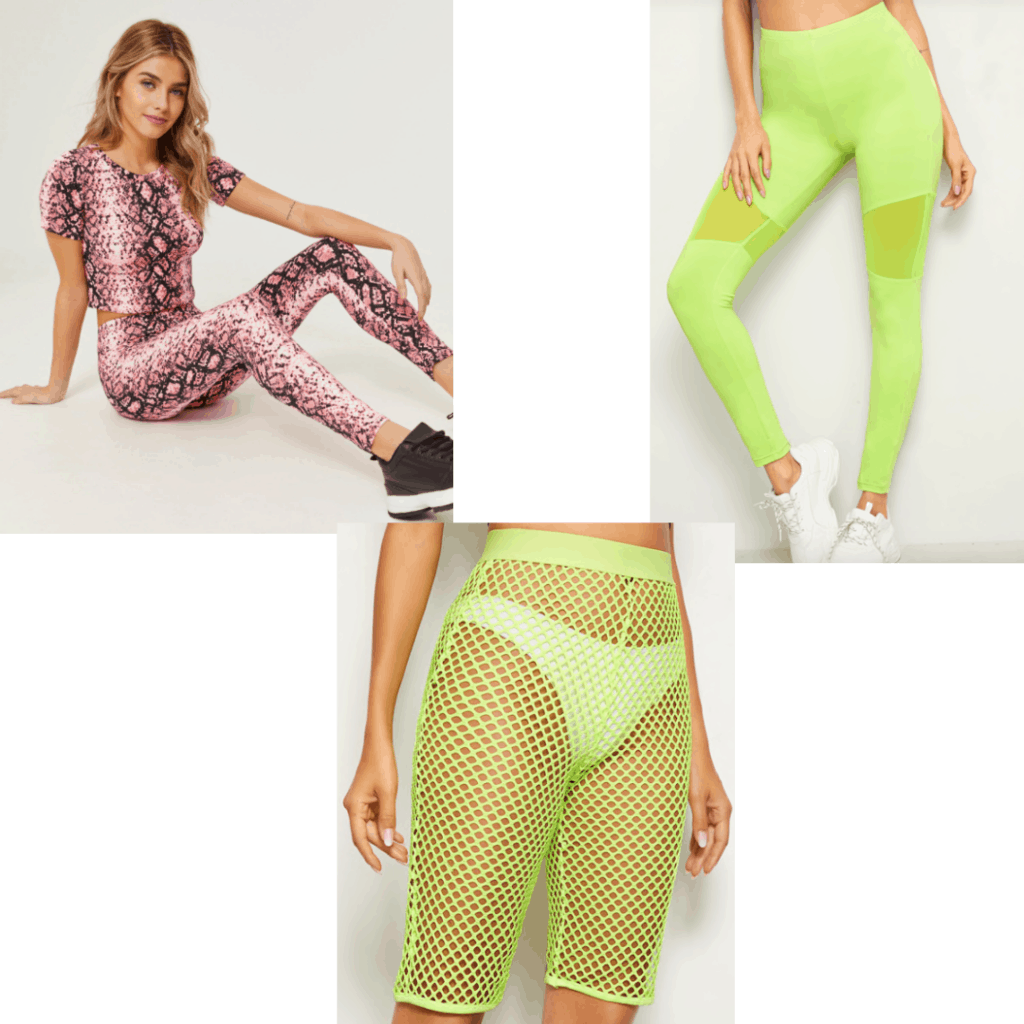 Products: Neon pink snake print – Ardene, Neon green leggings – Shein, Neon fishnet leggings – Shein
What Party: '80s, blacklight, highlighter.
How to Style it: Any ridiculously bright bottom works for these parties.
Since they're your biggest piece, your leggings will be the focal point of your outfit, but remember to go equally bold and bright with the rest of your look if you're dressing for an '80s or blacklight theme!
Related reading: 30 Cute Mardi Gras Outfits for the Biggest Party of the Year
4. A Variety of Glasses & Sunglasses
What Party: High school stereotypes, '80s theme, office/business/career theme, or anything that requires you to look "nerdy" or "sexy."
How to Style it: Trendy oversized clear glasses work notoriously well for a "nerdy" look, while sleek or cat-eyed sunglasses give off a sexy vibe.
Even if you already wear real glasses and could just use those for party, having a cheapie pair ensures that your actual lenses won't get lost or broken. AND, since all of these styles have become quite trendy, you'll be left with a cute, fashion-forward accessory to rock post-party.
5. Men's (or Oversized) Button-Up Shirt
What Party: Risky Business, pajama jam.
How to Style it: Channel Tom Cruise with tube socks + wayfarers, belt it and add heels for a sexy look, or pair with girly PJ shorts and a cami for flirty nightwear.
But you don't have to necessarily buy this one – raid the closet of your boyfriend or hallmates for a genuine (and totally free!) party option.
An outfit centered around an oversized button-up is also a great last-minute Halloween costume.
6. Mini Dress
What Party: Jersey Shore, Tight & Bright, other parties when paired with the accessories above.
How to Style it: A total classic, a tight mini dress deserved a place on this list simply because it's inexpensive, works for a variety of themes, and is easy to style for a variety of party themes.
For one of these, check out cheap clubwear at stores like Forever 21.
7. Plain White Tee
What Party: Graffiti/highlighter.
How to Style it: SO. SIMPLE. Wear whatever you want and add the shirt!
Since graffiti and highlighter parties are based around collecting interesting doodles/names/numbers on your tee or making hand-drawn decorations glow in special lighting, the rest of your outfit doesn't call for much concern.
Snag a five-pack of Hanes tees on Amazon or grab a more feminine, fitted option from your store of choice.
8. Cowboy Boots
What Party: Anything with a country theme.
How to Style it: Another easy essential that you likely already own, cowboy boots add a fun and flirty "country" vibe to any outfit.
Whether you tuck your skinny jeans into them or simply let the toes and heels peek out under frayed flares, you'll create an obvious nod to country-girl style.
Need a last-minute fix for a pop culture party? Rock your boots with a sundress à la old school Taylor Swift!
9. Tye Dye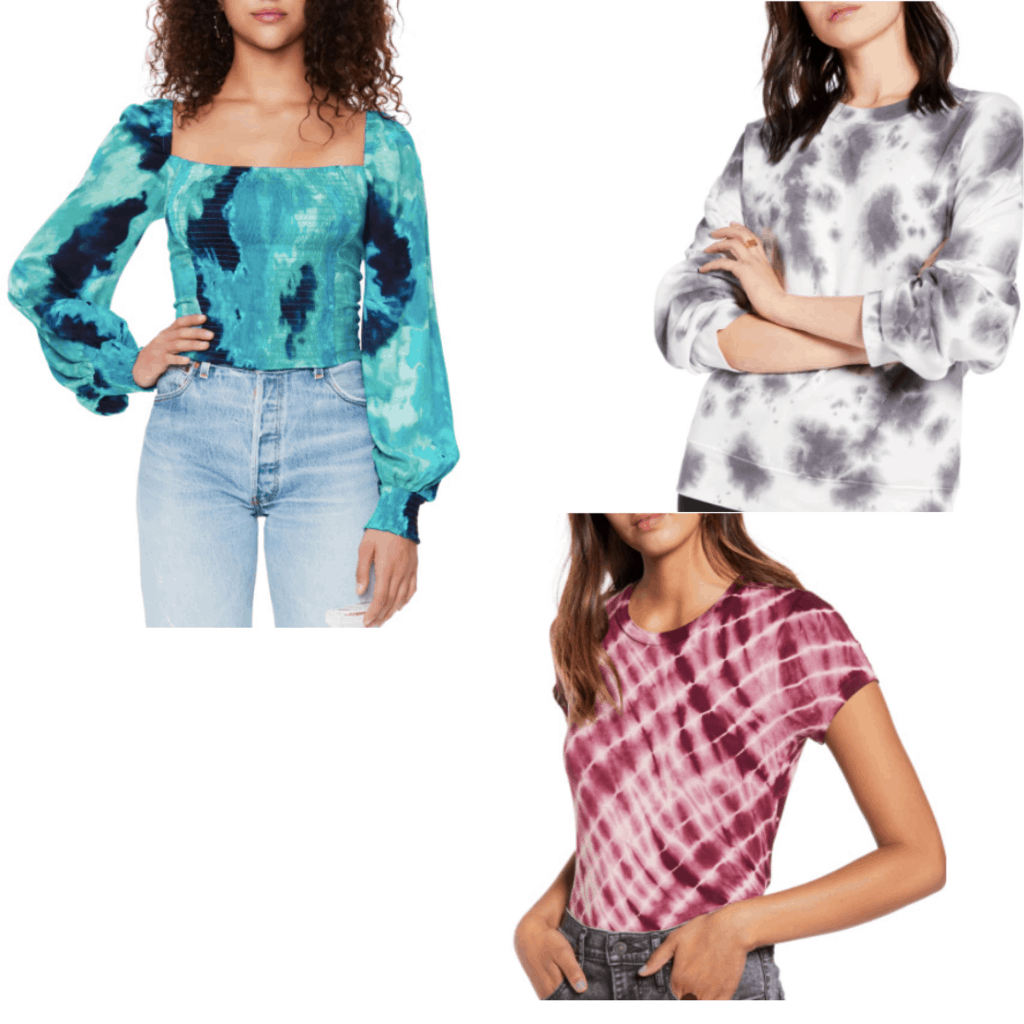 Products: Blue Blouse – Nordstrom, Red T-shirt – Nordstrom, Gray sweatshirt – Nordstrom
What Party: Any hippie or peace oriented theme. Or if you just want to have fun!
How to Style it: You can buy one at the store and just cut it up or tie it to make it cuter.
Or if you have an empty table or space outside you can even design it yourself. All you need is some of your favorite colored ink and a white t-shirt as mentioned above. (Here's a guide to how we tie dyed some shorts, if you want to go that route.)
10. Fabric Paint Markers
What Party: Homecoming, Greek Week, anything requiring a team!
How to Style it: Though technically not a theme party clothing item, fabric paint markers are an absolute essential for any outfit that calls for extra personalization!
Decorate those white tees, rock a funny slogan, or show some team spirit on game days with this versatile medium.
Just remember to have a variety of colors on-hand to maximize your options!
What do you think of these theme party clothes?
So… what do you think?! What are your theme party essentials? Do you have a collection of go-to's for special events? Did we miss anything? Let us know — leave a comment!
Editor's note: This post was originally published in 2011; it was completely updated and revamped in 2019 with new photos and information.