Valentine's Day is loved by many and hated by equally many… but what we all look forward to is the new beauty releases!
Here are the most hyped Valentine's Day makeup collections and new beauty releases for Valentine's Day 2019. Treat yourself to something special and be your own valentine with these beauty gifts.
Kiko Milano Valentine's Day Collection 2019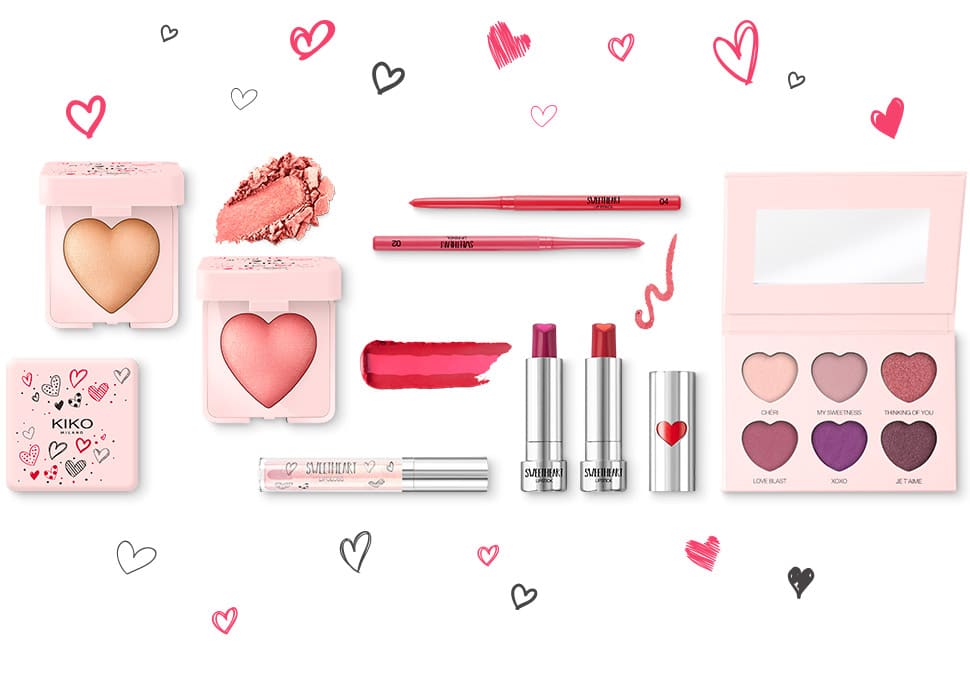 Kiko Milano Valentine's Day Collection
Kiko has come out with a full Valentine's Day makeup collection to celebrate Valentine's Day 2019!
The collection includes a little bit of everything including an eyeshadow palette, three types of lip products, two face powders, and skincare! The blush and highlight face powders are not available online right now but you can pick them up at a Kiko Milano store.
Lush Valentine's Day Collection 2019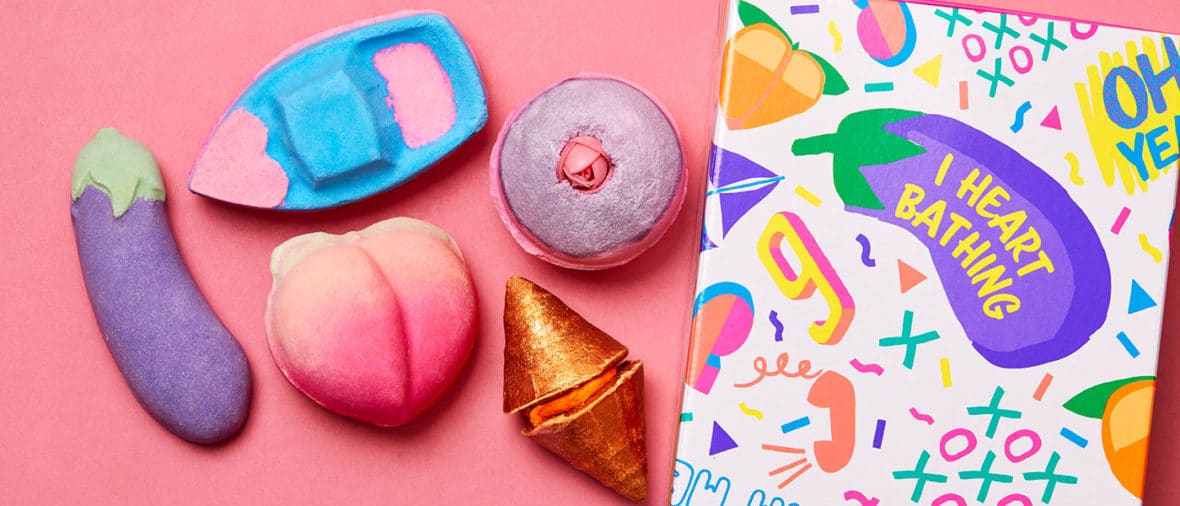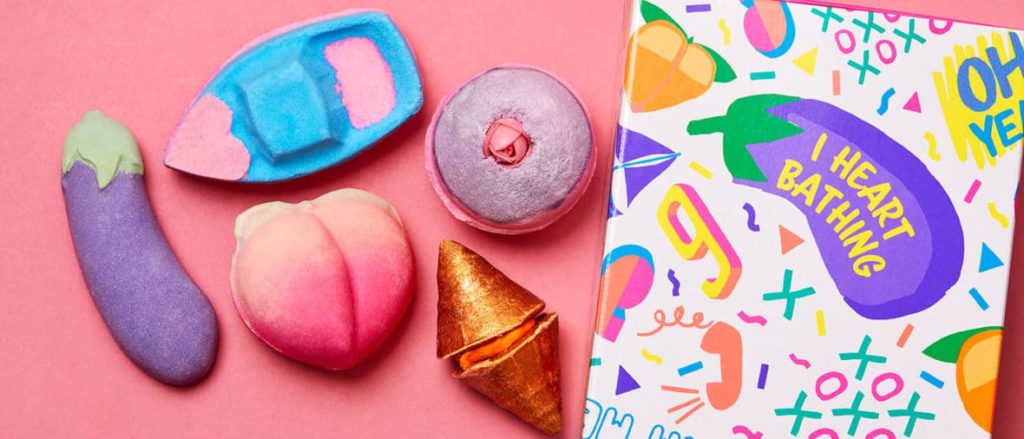 Lush Valentine's Day Collection
Lush has come out with an extensive and very cute Valentine's Day collection. There are both returning and brand new seasonal products (cherry lip scrubs, strawberry shower gels, and more) so there are a wide variety of products to choose from. I personally love the emoji themed bath bombs!
KKW Fragrance Valentine's Day Collection 2019
KKW Fragrance Valentine's Day Collection
KKW Fragrance has extended their Kimoji Hearts fragrance line to include Baby Girl, Baddie, and Wifey. These bottles perfectly represent Valentine's Day with their conversation heart-inspired packaging.
Louboutin LoubiValentine's Day Sets 2019
Louboutin LoubiValentine's Day Sets in Rouge and Nude
Louboutin has released two lip and nail polish sets. These LoubiValentine sets are beautifully packaged and are perfectly matched to get a head to toe cohesive look.
Note: They are definitely a splurge, but if you're looking for something ultra-luxurious, this is it.
Hourglass Valentine's Day Lipstick Set 2019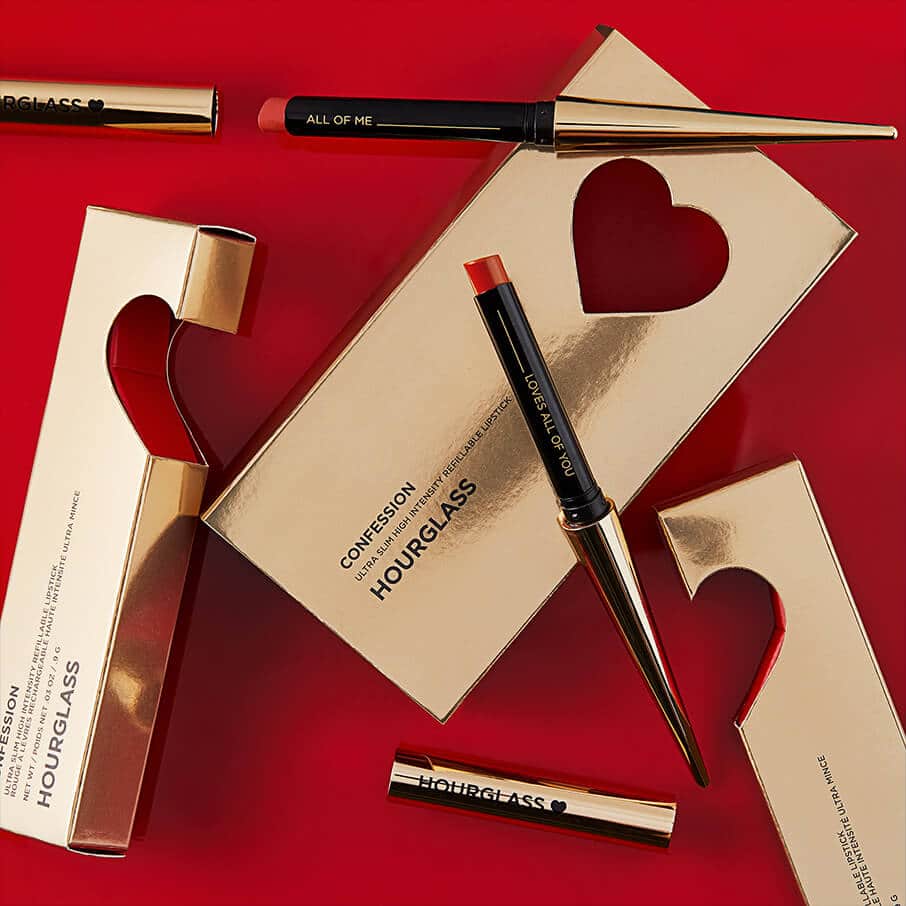 Hourglass Cosmetics Valentines Day Lipstick Set
Hourglass is releasing a limited edition Valentine's Day set of their widely loved refillable Confession lipsticks.
This set includes two brand new shades with names inspired by John Legend's song, All of Me. The lipsticks are named "All of Me" and "Loves All of You". It also includes a limited edition bullet with a heart on it.
Makeup Geek Valentine's Day Eyeshadow Palettes 2019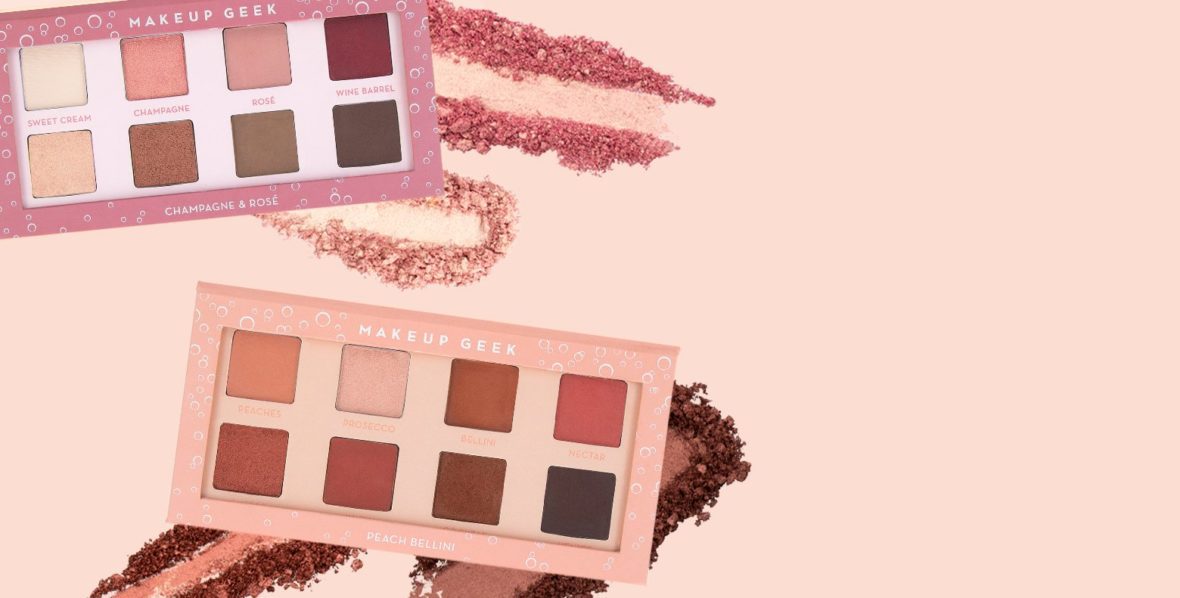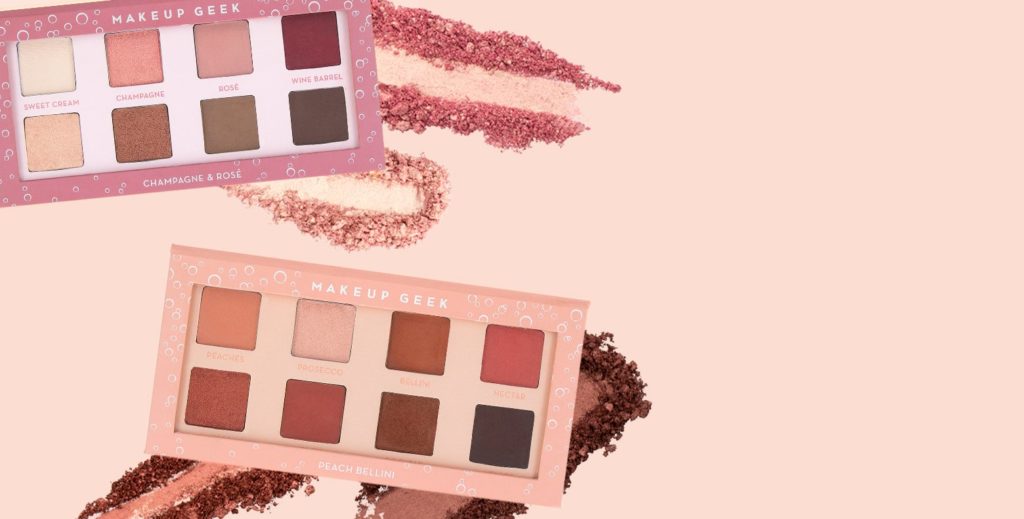 Makeup Geek's Valentine's Day Eyeshadow in Peach Bellini and Rose Champagne
Makeup Geek has come out with two Valentine's eyeshadow palettes. These are two great palettes, each fitting a different need.
Peach Bellini is best if you enjoy orangey and peachy warm tones, whereas Rose Champagne is perfect if you want something similar to Anastasia's Modern Renaissance palette.
These two are pretty small so they are a great option if you're going on a Valentine's getaway (or planning ahead for spring break!).
Essie Valentine's Day Collection 2019
Essie's Valentine's Day Collection
Essie has come through for all of our Valentine's Day needs. Their new collection offers a range of polishes in traditional pinks and reds with a twist.
If you love glitter, there is a great polish with heart shaped glitters, as well as some beautiful shimmery pinks and sparkly reds. Plus, they're all super affordable in true Essie fashion.
Inc.redible Jelly Shot
Inc.redible Jelly Shot Heart Highlight & Glow Lip Quencher
Not a collection, but here's a much-discussed new product released just in time for Valentine's Day.
Inc.redible just released an adorable heart shaped lippie called Jelly Shot. It will give your lips a beautiful glow while also providing the moisture that you need during this very cold winter. And did I mention the cute heart shape?
This product comes in three colors so you're sure to find one that you *heart*.
Which Valentine's Day makeup collections are you most excited for?
Are you going to be treating yourself to any of these beauty gifts? Or will you be asking your s/o for them? Have you tried any of these products? If so, what did you think? Tell us in the comments!