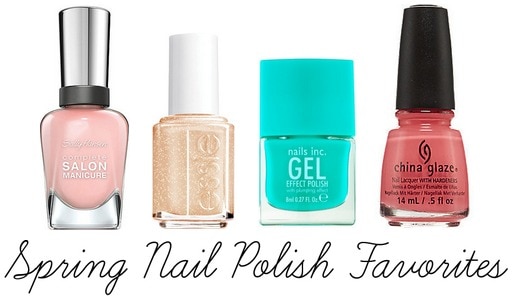 Not only is nail polish one of the easiest ways to update your look, but it's also the best way to jump into spring. Whether you prefer bright colors or fun yet subtle shimmers, painting your nails a spring-like shade is sure to gear you up for warmer weather.
This season, big chunky glitters are out and shimmery colors with just a hint of sparkle are in. I'm definitely loving this minimalistic change, as it calls for more solid colors and basic patterns. In this post, I thought I'd share my four favorite nail polish colors for spring 2014. Read on to find out what they are:
Sally Hansen Complete Salon Manicure in Arm Candy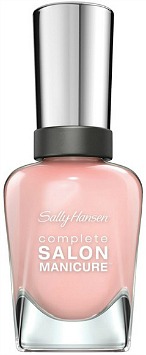 $7 at Drugstore.com
This gorgeous light pink is perfect for spring! I love Sally Hansen's Complete Salon Manicure polishes because they are so easy to use and only require one or two coats at most.
This color would look lovely for a spring formal or, for our high school readers, prom because it's so classy yet fun at the same time. You could also wear this color on your toes for vacation with a French polish for an updated take on the classic pedicure.
Nails Inc. Gel Effect Polish in Turquoise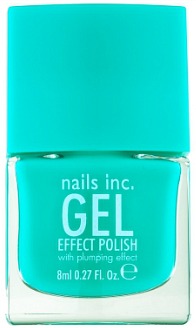 $14 at Nails Inc.
Gel manicures are definitely the "in" thing right now – not only do they make your nails ridiculously shiny, but they also make your nails appear stronger and healthier. This Gel Effect polish from Nails Inc. does the same thing, except you don't have to go to a salon or use a UV light.
The bright turquoise color is so radiant and bold! Rock it during a summer concert, at a fun party, or even a trip to the beach.
Essie Nail Color in Cocktails and Coconuts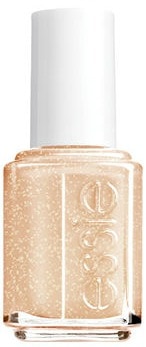 8.50 at Beauty.com
This is my favorite of the bunch! I'm not sure if you can totally see it in the picture, but this beautiful light beige color has tiny gold sparkles in it to give your nails just a little bit of shine and flair.
Essie always has the most beautiful glitters, and this one definitely doesn't disappoint! You can wear "Cocktails and Coconuts" on it's own with two to three coats, or over top of a more opaque beige color.
China Glaze Polish in Thistle Do Nicely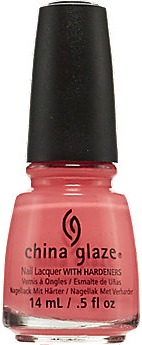 $6.79 at Sally Beauty Supply
Coral is one of my favorite colors EVER. Seriously, my entire bedroom is coral and I'm constantly purchasing anything I can in coral. Naturally, it's one of my favorite nail colors, too!
China Glaze makes this beautiful peachy coral that isn't too bright, which makes it work for a multitude of spring or summer occasions. This is one of those polishes that I'm planning to wear multiple times this season, since it works with anything.
What do you think?
What nail polish colors are you loving right now? Have you tried any of these colors? Let me know in the comments!