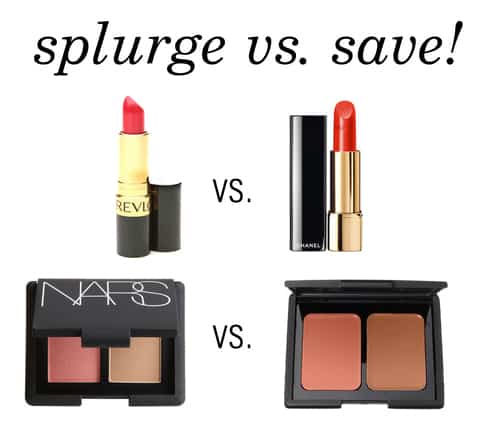 Lipstick and blush are the ultimate finishing touches for any beauty look, especially if you're headed to a nice dinner or (gasp!) on a date. These two products normally last a pretty long time, but are they worth a splurge?
For this week's Splurge vs. Save, I'm featuring luxury versions of both products, but since they're just so expensive, I found some dupes, too!
NARS's famous Orgasm blush is a cult fave, but also costs a cool $30. (I found a pretty convincing dupe in a previous post, so definitely check that out!) Today, we're going to revisit that NARS blush in a contouring palette that is famous in the makeup artist world, as well as a classically chic red lipstick.
And of course, I've found lower-priced dupes of both products, so read on to find out what they are!
Splurge: Chanel Rouge Allure Lip Color in "Incandescente"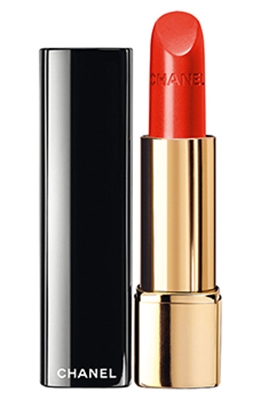 $35 at Nordstrom
My grandmother always told me that Chanel lipsticks are the best. Well, for $35, they better make my lips look perfect and amazing! Everyone needs a signature red lipstick to use every so often, and it's no secret that Chanel's red colors are "true" classic reds. This is not a matte lipstick, but it's also not shiny; it has a more lustrous finish without sparkle.
However, for $35? College girls aren't falling for it. These lipsticks are incredibly moisturizing, smooth out dry patches, and last forever – the tube even closes with a click that reminds you of a luxury car door. While they are completely high-end, I don't recommend spending this much money on lipstick – unless it's for your wedding day or something totally special!
Save: Revlon Super Lustrous Lipstick in "Love That Red"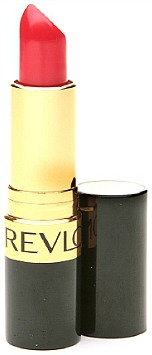 $7.99 at Drugstore.com
Revlon makes some of the best lip products that I've ever used, so it's no surprise that I love their Super Lustrous lipstick collection. I'm really happy with every shade I've tried, especially this classic-looking shade called Love That Red.
As with most drugstore lipsticks, you do have to take extra care of your lips, since they can be drying and can cling to dry patches. I do recommend a good lip scrub and a balm before you put on this lipstick. However, this color is beautiful, and is a total dupe for the Chanel one. Try this if you want to get into red lipstick!
Verdict? Save!
With any statement makeup, you definitely want to try it out before you decide that it's for you. Buying the Revlonlipstick makes so much more sense! Try it out and see if you love red before making a serious investment in the Chanel lipstick.
Splurge: NARS Blush and Bronzer Duo in Orgasm/Laguna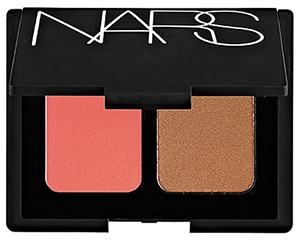 $42 at Sephora
Orgasm blush and Laguna bronzer are two of the bestselling NARS products, so it's no surprise that they would put the two into one "contouring" palette. Purchasing both products separately would set you back $60, but this travel-friendly palette costs $42.
Yes, some of us use bronzer and blush every single day, but if you're like me, I drop things… and sometimes I drop the most expensive products, and then they crack and get ruined! Because of that, I'm always a bit hesitant to spend so much money on products. However, if you want a product that is ultra-luxe and looks stunning on your skin, try this palette. It really is beautiful, if you're willing to pay the money.
Save: e.l.f. Contouring Palette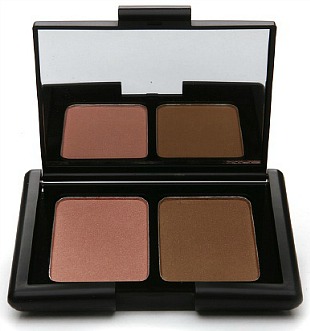 $3 at Drugstore.com
Can I start off by saying that this is THREE DOLLARS? Because it is – e.l.f. products are famously cheap, but also famously good. This looks almost completely the same as the NARS counterpart, and I'm thinking that's not just a coincidence. Even the packaging is similar. And for the price? It's pretty darn good.
As with most cheaper products, the pigmentation is not going to be as good. But the colors are very similar, and look almost the same if you layer the product a bit and take your time applying it. This is also a great option if you want to learn how to contour.

Verdict? Save!
This one is a no-brainer. The e.l.f. version wins by a landslide! Save your $39 and go buy a pretty dress or put the extra cash into your Europe fund.
What do you think?
What are your favorite lipsticks, blushes, and bronzers? Have you tried any disappointing luxury products? Would you like to see more posts like this? Remember to tell us your thoughts by leaving a comment!