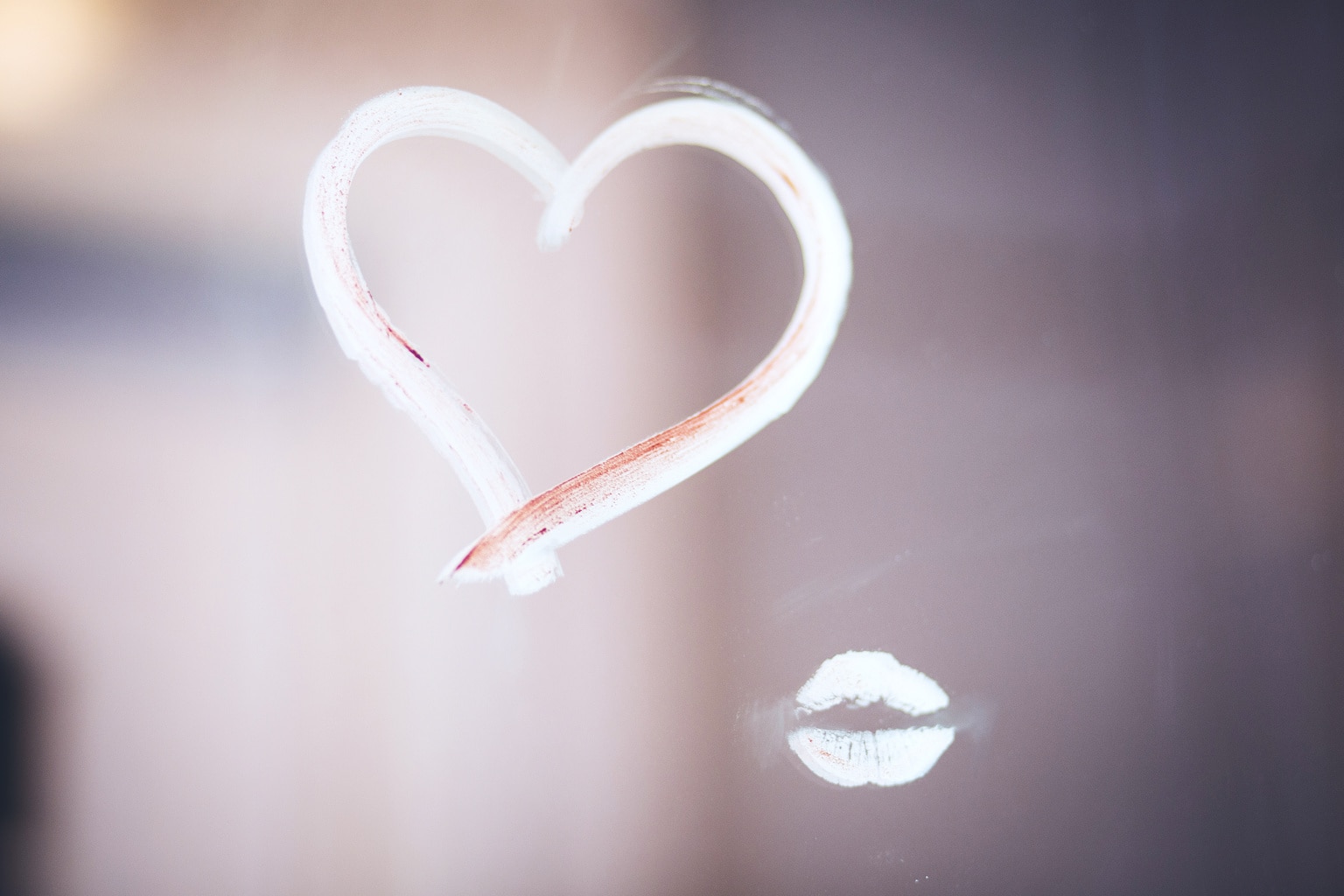 Valentine's Day is one of my favorite holidays in the year! While it's naturally dominated by all things relating to couples and romantic love, it's also so much more than that (hello, Galentine's Day!). Regardless of how you celebrate this day or with whom you celebrate, it's a great day to remind us of the love present in our lives.
Below, I've created a list of makeup products that are necessary to create a bomb-tastic makeup look for Valentine's Day, regardless of whatever your plans might be. Keep reading to see my picks!
Eyeshadow Palettes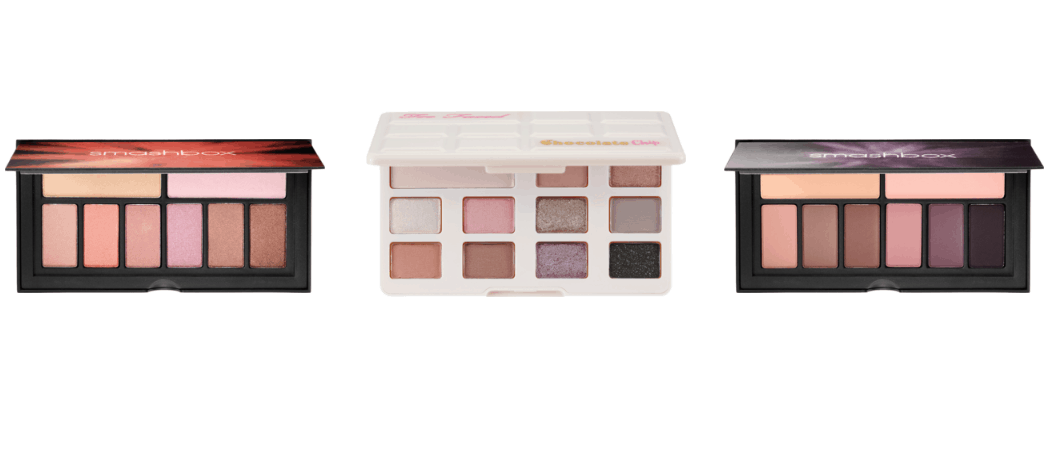 Products: Smashbox Cover Shot Palette in Softlight – Sephora | Too Faced White Chocolate Chip Palette – Too Faced | Smashbox Cover Shot Palette in Matte – Sephora
Every great makeup looks begins with eyeshadow, and on the sweetest of holidays, this is where you can really make your eyes shine! These three palettes have ample amounts of rose, metallic, and brown-toned shadows that can work with whatever style of makeup you prefer.
Natural makeup? These palettes can do that. Bolder, more dramatic makeup? These palettes can also do that. The variability of these eyeshadow palettes makes them great Valentine's Day options, especially since they have a slightly cheaper price point than typical high-end palettes.
Mascara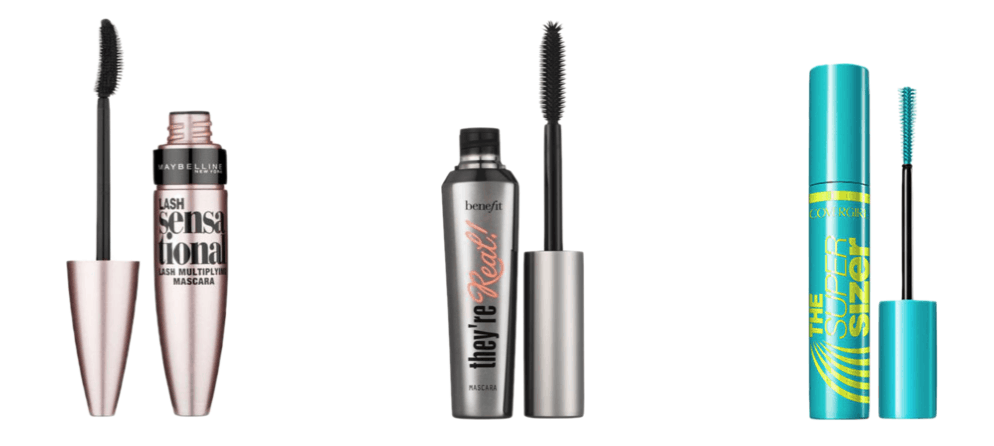 Products: Maybelline Lash Sensational Mascara – Walgreens | Benefit They're Real Mascara – Sephora | Covergirl The Super Sizer Mascara – Walgreens
Aside from fabulous eyeshadow, doe eyes are a signature part of a Valentine's Day makeup look. Find a mascara that works to both volumize and lengthen the lashes. You may find it better to chose a waterproof formula, but that's entirely up to you!
The three options pictured here work absolute wonders at making my lashes look full, lusciousm and extremely black. Fiber mascaras are also a good choice for a holiday like this, since they easily amp up lashes to their fullest potential.
Eye Liner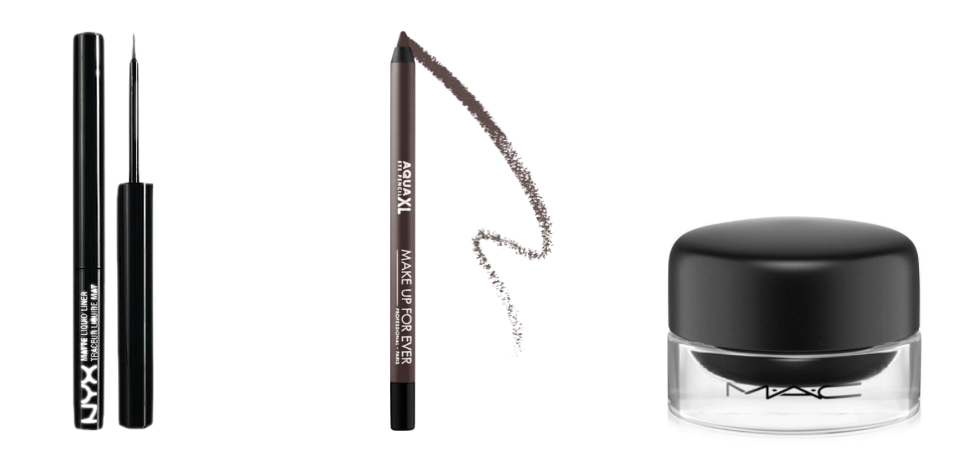 Products: NYX Matte Liquid Liner – Target | Make Up For Ever Aqua XL Eyeliner in S-50 – Sephora | MAC Fluidline in Blacktrack – MAC
Gel, liquid, or pencil eyeliner can make a world of a difference when it comes to the eyes. During Valentine's Day, keep all eyes on you and define your eyes with an eyeliner in your color of choice. Go soft or intense, with whatever color you like.
I'm inclined to reach for blacks and browns since those go well with my preferred eyeshadow colors (and the palettes listed above). As you probably know, pencil eyeliners are great for beginners, while liquid and gel becomes easier to use once you've gained more experience.
Blush

Products: MAC Powder Blush in Fleur Power – Nordstrom | Milani Baked Blush in Luminoso – CVS | CoverGirl TruBlend Blush in Medium Rose – Target
What would a holiday about love be without some rosy, flushed cheeks? Add on a pop of a beautiful blush to enhance your daily glow. The first option is subtle in terms of pigment, while these last two options really mix highlighter with blush for a glowing effect.
Blushes with a softer pink or coral pigment like these will look the most natural. That doesn't necessarily need to be your particular style, but I really feel these blush shades work well with a Valentine's Day makeup look. Feel free to go as subtle or bold as you like!
Lipsticks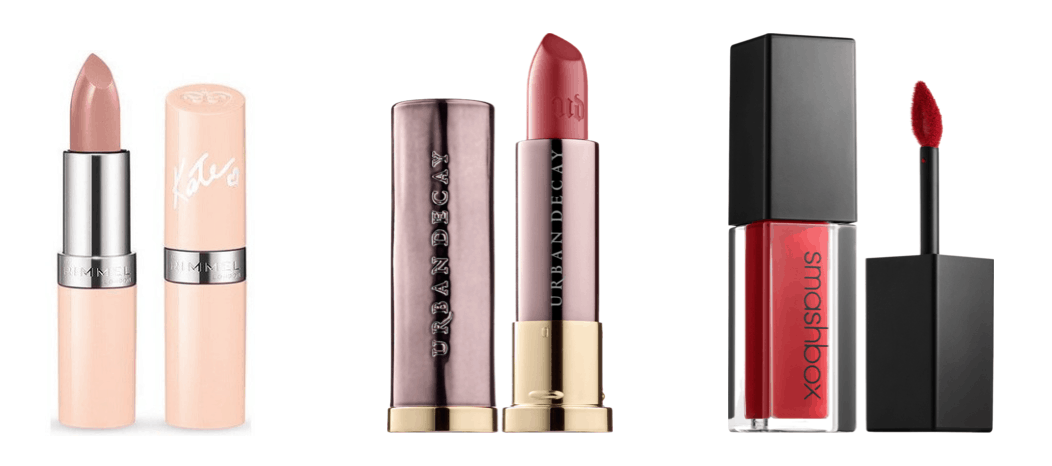 Products: Rimmel Lasting Finish Kate Nude Collection Lipstick in 42 – Walmart | Urban Decay Vice Lipstick in Uptight – Sephora | Smashbox Always On Matte Lipstick in Bawse – Nordstrom
We can't forget about the lips now can we? Make your lips look extra special with a nude, prink-brown, magenta, or red lipstick. A great nude makes your lips look instantly fuller, while a magenta or red shade gets you totally submerged in the Valentine's Day spirit.
Depending on your plans, it might be better to wear liquid lipstick to ensure your lipstick lasts throughout the day. Pick a shade that makes you feel happy and confident!
Nail Polish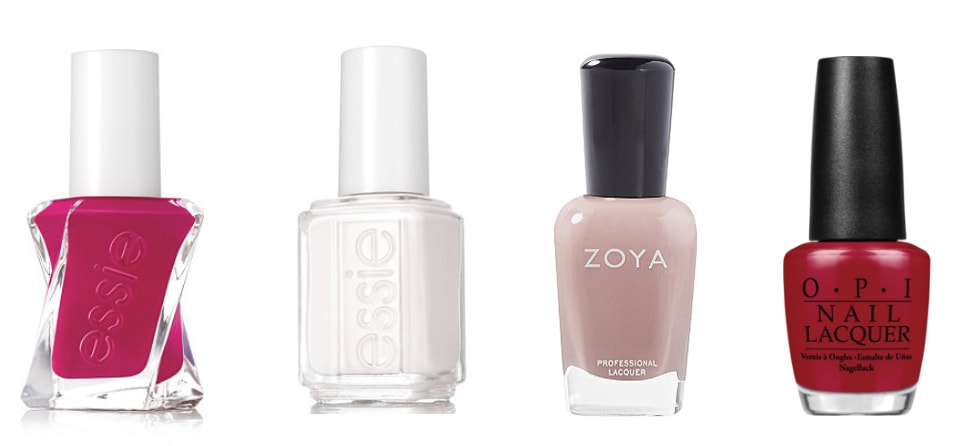 Products: Essie Gel Couture Polish in Sit Me in the Front Row – CVS | Essie Nail Polish in Coconut Cove – Target | Zoya Nail Laquer in Rue – Ulta | OPI Nail Polish in Malaga Wine – Macy's
Finally, we've got nails. Nail polish is the icing on the cake of any makeup look, adding extra refinement and (pun intended) polish to your overall appearance. White, pink, red, and nude shades are all associated with Valentine's Day, so here are just four of many options.
Although these are more expensive brands, these colors are great basics, wearable well after February. You could also experiment with some nail art. Draw on some hearts, paint your nails ombre, or just paint your fingernails one color and your toenails something different.
What Do You Think?
What are your thoughts on Valentine's Day? Do you have any exciting plans Let us know below!