October is the month we all spend gearing up for Halloween, thinking about what costumes we're going to rock, and gorging on "fun-size" candy bars.
With all the new makeup releases in September, October is also the perfect time to trick or treat yo' self to some new beauty goodies that just hit the market!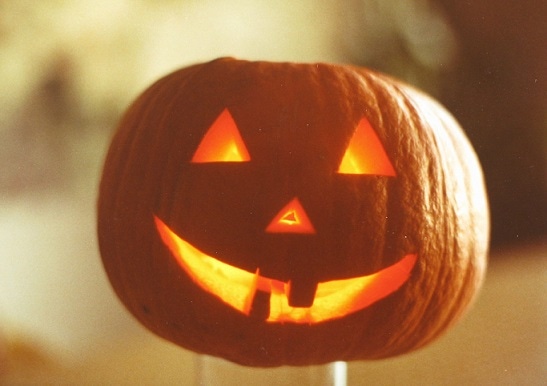 Without having to tediously sort through launch after launch or brand after brand in order to find the latest and greatest products you're gonna want to purchase, I've compiled a list of some of the highlights this season.
For the entire month of October, these are the five products you NEED to purchase. (Obviously, pick and choose as budget allows — but treat yourself if you can!)
Fenty Beauty's Killawatt Highlighter in "Trophy Wife":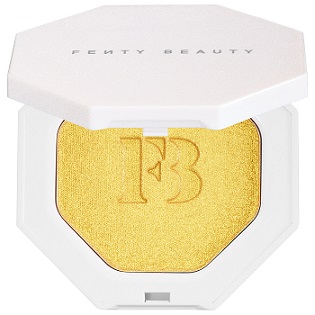 Everyone and their mother is talking about Fenty Beauty, and the amazingness of such a stellar brand launch including 40 different foundation shades with a variety of different and inclusive undertones.
Trophy Wife is the second superstar of the collection, because it looks stunning on darker skin tones as a highlighter but also works amazingly as eyeshadow (especially for lighter skin tones).
While it is more glittery than her other Killawatt Highlighters, Trophy Wife is such a uniquely stunning color that it needs to be in everyone's makeup collection.
Kat Von D Beauty's Saint and Sinner Eyeshadow Palette: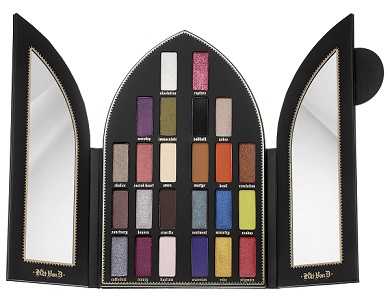 This stunningly packaged new eyeshadow palette contains a unique color selection, and each shade name is true to both Kat's brand and the whole idea behind her "saint and sinner" products.
Kat Von D eyeshadows are extremely creamy and pigmented, and they blend really well. The shades here are versatile, so there are endless possible looks to create with this new palette. Plus, some of the funkier colors will help to get you in the Halloween mood!
Too Faced's Peach Perfect Foundation: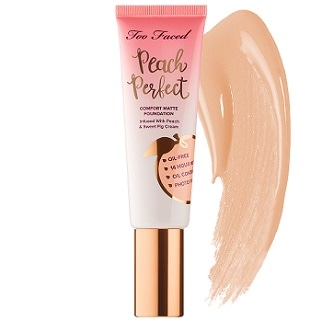 Against all odds, the new Peach Perfect Foundation from Too Faced somehow manages to look good on a variety of skin types (dry, combination, oily even) and gives a healthy (non-greasy) glow to the skin. This foundation melts seamlessly into skin.
While the shade selection is sub-par (if you have deep dark skin or very pale skin, just skip this and go buy some Fenty), the finish and coverage of this foundation make it worth your while, and different shades can totally be mixed to better match your skin tone.
Did I mention it actually smells like peaches and cream? *insert heart-eyes emoji*
L'Oréal's Brow Stylist Shape and Fill Pencil: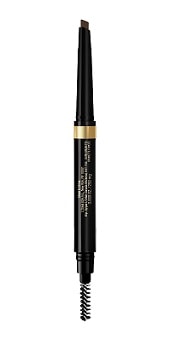 This newer brow product from L'Oreal's already impressive line is the best one yet.
The shape of this brow pencil is suspiciously similar to the Anastasia Beverly Hills Brow Definer, another fan fave, which does an amazing job of filling in the brows and giving the fuller, more defined look we all want.
This brow product is basically a cheaper dupe for the Brow Definer, costing only $9.99 instead of $21. Definitely give this one a try, it won't disappoint!
Lush's Pumpkin Bath O' Lantern Bath Bomb: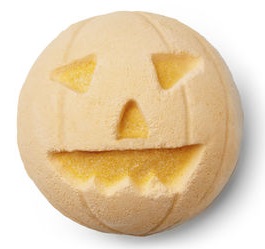 This season is all about pumpkin spiced this and pumpkin spiced that. Why shouldn't your baths be pumpkiny too?
This new bath bomb from Lush perfectly marries the sweet and spicy scents of a fresh pumpkin pie, with hints of vanilla and cinnamon to boot. Plus, it's just so darn cute!
Any products I missed?
What are your favorite new must-have beauty products this fall? Tell me in a comment!