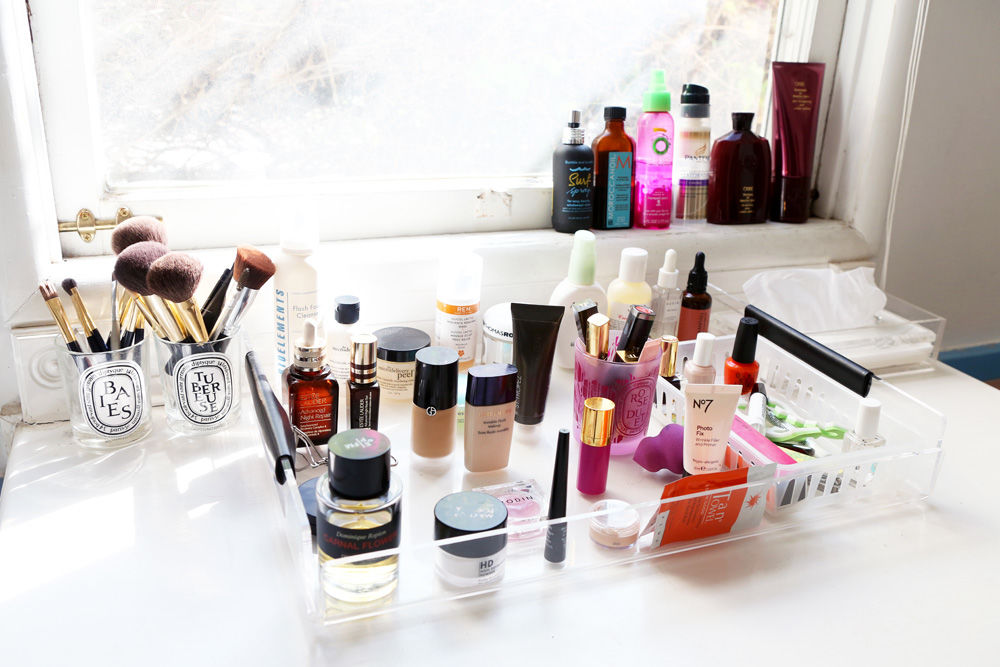 Hey, girls! Though I usually stick to fashion-related articles, I decided to switch it up this time around with a beauty post.
Here's a little look at 5 of my favorite beauty products I've been using this month. The best part? The most expensive item is $24 – though most are under $10. (After all, you gotta save that $$$ for presents!) Check 'em out below.
1. Renpure Coconut Water Hydrating Shampoo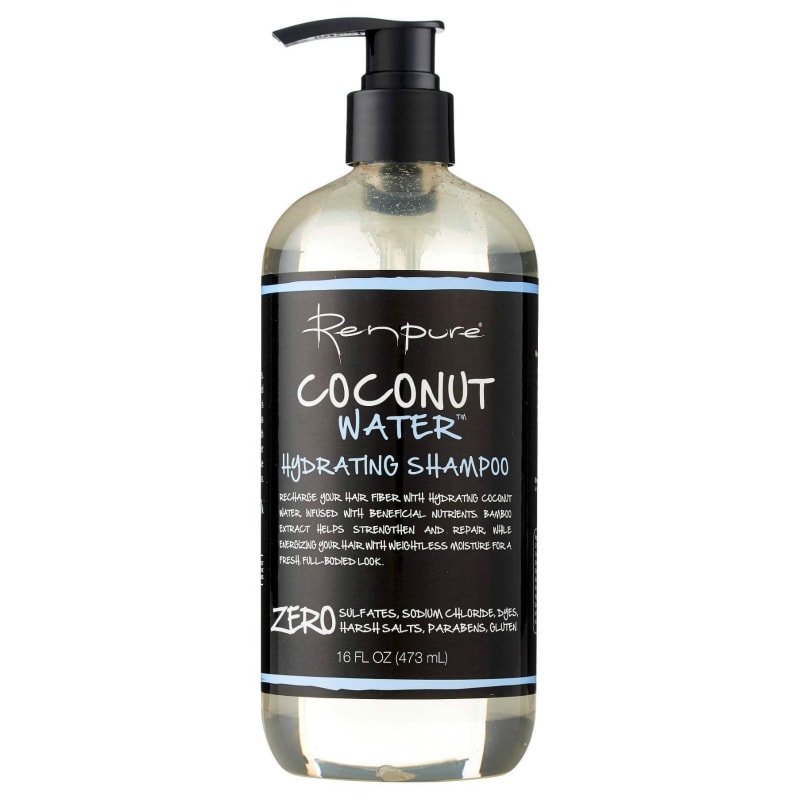 Product: Renpure Coconut Water Shampoo – $8.99 at Target
About two years ago, I decided to make the switch to sulfate-free shampoos. Since then, I've tried a bunch of formulas – some worked wonders for my hair, others made it look like a rat's nest. Renpure's Coconut Water shampoo is definitely one of the fab ones.
Why do I love it? It's lightweight, thoroughly cleans my locks, and has a really subtle coconut scent. There's a coordinating conditioner, but I've actually been using their coconut milk conditioner for an extra dose of moisture.
Bonus: the pump makes it super-easy to use and looks great in the shower. (Yes, those kinds of things are important!)
2. Not Your Mother's Clean Freak Unscented Dry Shampoo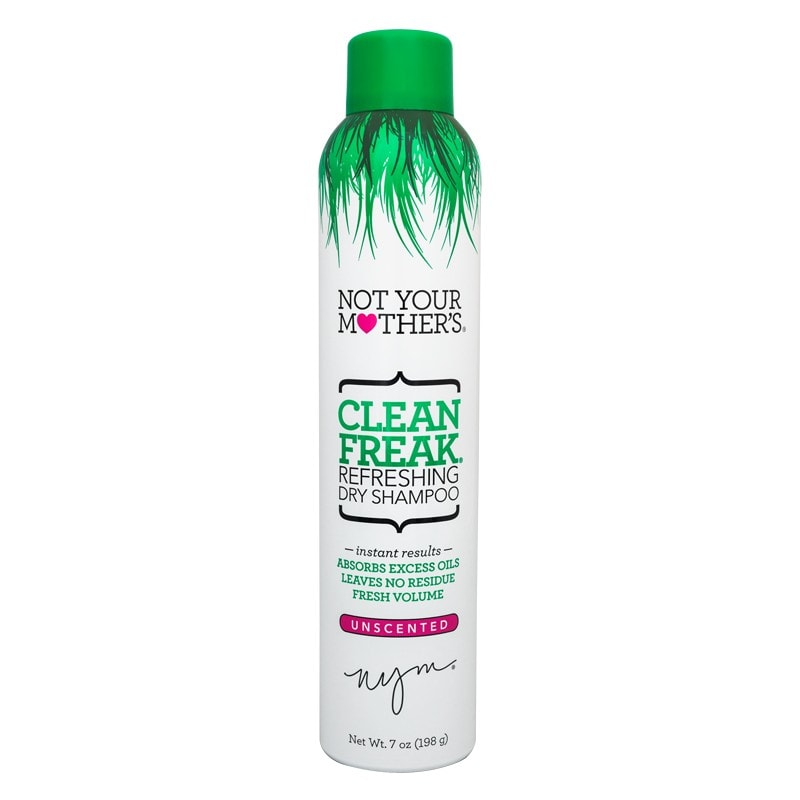 Product: Not Your Mother's Clean Freak Refreshing Dry Shampoo – $5.99 at Ulta
When I tried dry shampoos in the past, I didn't like them. They either smelled awful, left a gross-feeling residue, or made my hair look worse for the wear. The odor thing was the biggest turn-off for me, so when I saw that Not Your Mother's made an unscented version, I decided to give it a whirl.
Now, I'm the biggest proponent of dry shampoo. Seriously, this one adds a crazy amount of volume to my locks and gets rid of excess oil, so I can skip shampooing when I'm in a rush (…or just feeling lazy). The best part? It feels like there's no product at all in my hair. No more icky residue – woo!
3. Benefit Cosmetics ka-BROW! Cream-Gel Eyebrow Color with Brush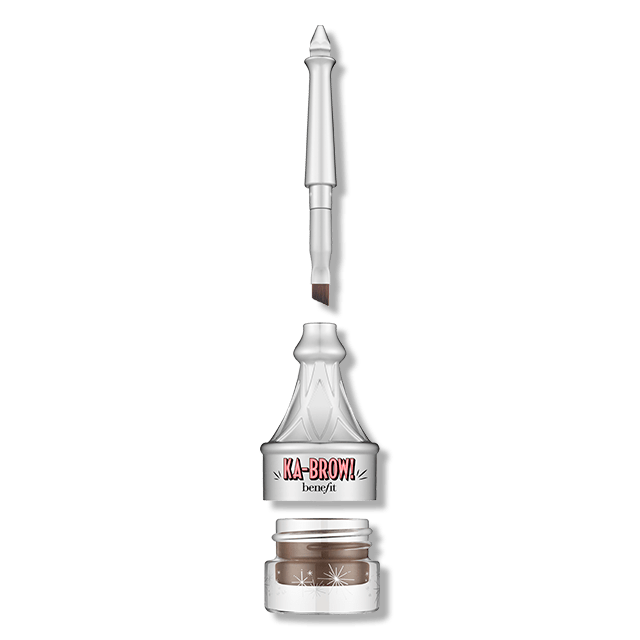 Product: Benefit ka-BROW! Eyebrow Color – $24 at Sephora
I never realized what a huge difference filled-in eyebrows could make until I tried out Benefit's ka-BROW! The creamy gel formula is extremely buildable, so you can easily make your brows look as subtle or as bold as you'd like.
The built-in bush is amazing. You just pop it off and attach it to the cap for an easy-to-handle beauty tool. I love the fact that I can just toss it in my bag and go.
This formula is ultra-pigmented, but runs a tad dark IMO, so you may want to test it out the shades at your local Sephora or Ulta before you buy. I have dark brown hair and eyebrows, and found that shade "04 Medium" worked best for me.
4. Color Sensational The Loaded Bolds Lipstick in "Mauve It"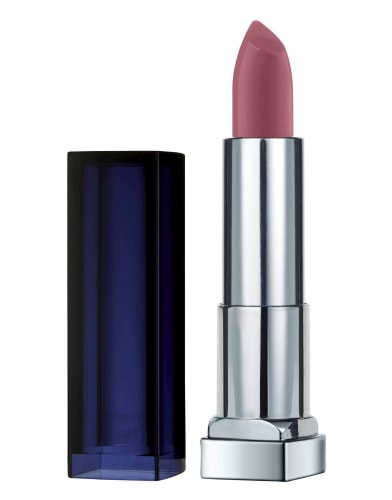 Product: Maybelline Color Sensational The Loaded Bolds Lipstick in "Mauve It" – $5.59 at Target
I bought this shade on a whim on a Target run, and let me tell you, it's been one of my best impulse buys.
Though the shade looks fairly light in the tube, on my lips it's actually a deep, rich pinkish-brown. The formulation is very opaque and has a matte finish.
Honestly, Maybelline's been killin' it with their entire Loaded Bolds line (I've also tried and loved "Gone Greige"!), but "Mauve It" is a fantastic everyday lipstick. It's neutral yet bold and lasts forever on your lips without drying them out.
5. OPI "I Knead Sour-Dough" Nail Polish
Product: OPI "I Knead Sour-Dough" Nail Polish – $7.65 on Jet
Though this isn't a new nail color, it is a new-to-me one. I chose this polish while getting a manicure a few weeks back, and immediately ordered my own bottle when I got home. This color is that good.
"I Knead Sour-Dough" is a brownish-red hue that has a metallic, almost copper-like look. It's subtle yet eye-catching, and a really fresh pick for this season. I received so many compliments while wearing this shade that I'm sure it's going to become one of my go-tos. And like most OPI shades, it's a high-quality, long-wearing formula that'll look good for days after you polish.
Your thoughts?
What's your go-to lipstick this month? Which nail polish do you reach for again and again? Have you tried any of my picks? Tell me what you're thinking by leaving a comment below.