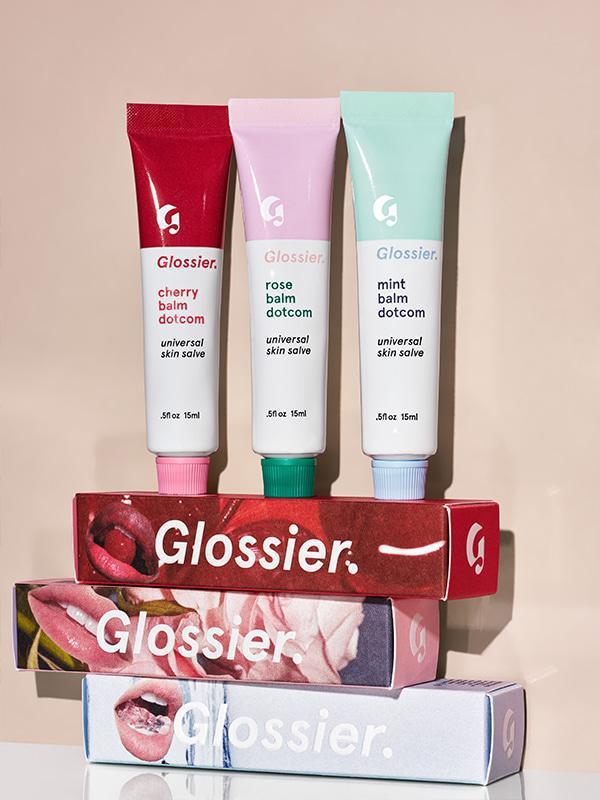 We all know that when winter comes around, any hydration or moisture that we have in our skin is ripped away by the harsh, cold weather. Most of us stock up on heavy moisturizers and body creams, but we often neglect our lips in the process.
Causes of Chapped Lips
If you're suffering from chapped lips this season (or year-round), never fear! I've tested out tons of lip balms and here are the absolute best lip balms ever for chapped lips:
1. Glossier Balm Dotcom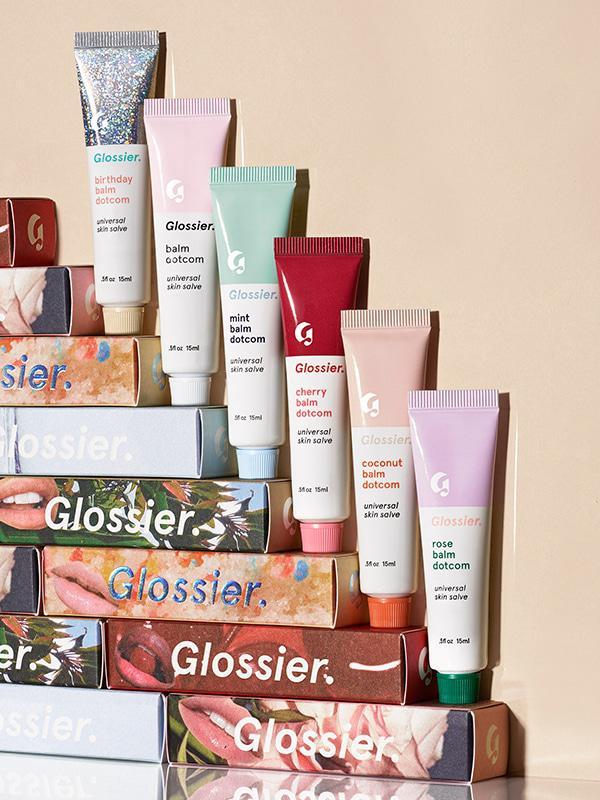 A remedy for my lips that I have been OBSESSED with lately is Glossier's Balm Dotcom ($12). Currently, I have the Rose Balm Dotcom that has a slight translucent pink tint, but I'm waiting till I go to the Glossier store in Los Angeles to test out the Birthday Balm Dotcom.
Glossier describes Balm Dotcom as "a hydrating, long-lasting, multipurpose lip balm and skin salve that's packed with antioxidants and natural emollients to nourish and repair dry, chafed skin. The dense, waxy texture stays in place to seal in moisture wherever it goes".
Balm Dotcom is perfect if you like a thick, waxy lip balm with a bit of flavor — as it comes in so many options, you're sure to find the right one for you. It also comes in unscented, if that's your thing.
2. FRESH Sugar Lip Treatment Sunscreen SPF 15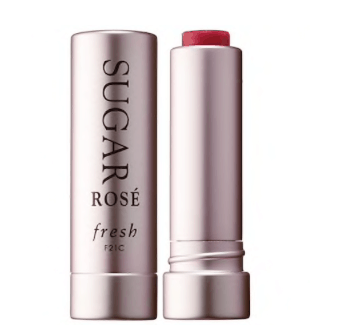 When it comes to lip balms I've always loved ones that have a slight tint to them, so that you get some color to your lips and they'll be moisturized at the same time. A classic lip treatment that always does the trick is FRESH's Sugar Lip Treatment Sunscreen SPF 15.
This lip treatment comes in various colors and instantly softens your lips while improving the appearance of dry or chapped lips.
Made with sugar — a natural humectant — and antioxidant-rich grapeseed oil, this balm has a bit more slip to it than Balm Dotcom. You will be amazed at how moisturized and smooth your lips will be, plus this product will replace your lip color with a tinted finish!
3. ROSEBUD PERFUME CO. Rosebud Salve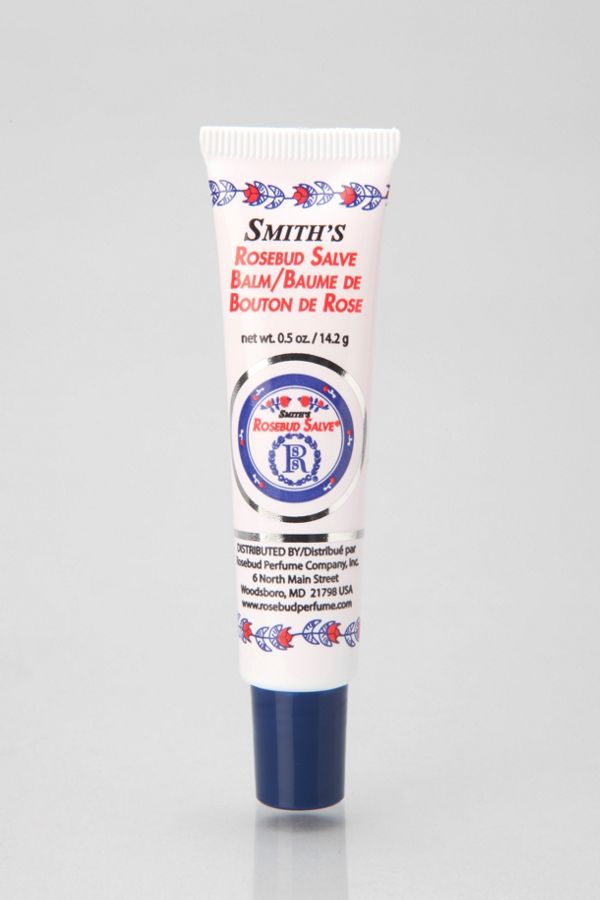 I've used the ROSEBUD PERFUME CO.Strawberry Lip Balm ever since I was little because it smells so good and is so soft to apply, but I found that the ROSEBUD PERFUME CO.Rosebud Salve ($7) works even better.
Deeply moisturizing and comforting to the skin, this salve effortlessly coats your dry or chapped lips, so that they'll soon be replaced with smooth lips.
The price is pretty amazing for how much product you get as well.
4. Vaseline® Lip Therapy® Cocoa Butter Mini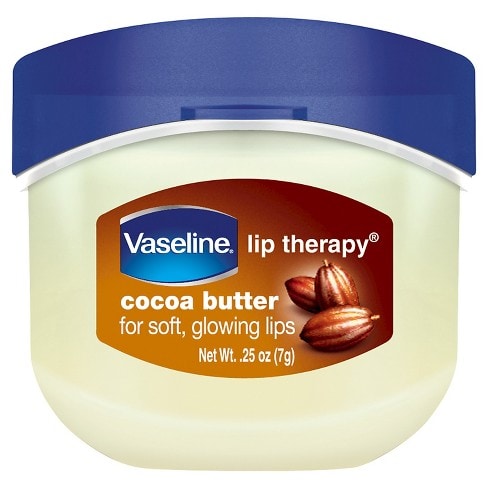 I have quite a few friends who swear by Vaseline's Lip Therapy ($1.89) as a winter lip balm. This super inexpensive product helps to lock in moisture, is non-sticky, and leaves a natural and glossy shine on your lips. Also, it comes in a super cute small tub that fits anywhere, so you can bring it on the go!
While I don't love the packaging of this (the tub can be unhygienic), this product is simple, effective, and adorable! What else do you need?
5. NIVEA Moisture Lip Care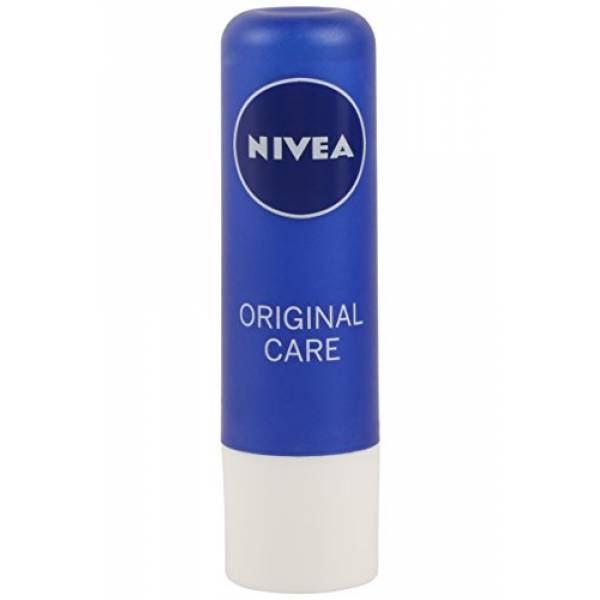 NIVEA Moisture Lip Care is created with shea butter and provitamin B5 to give you that ultimate moisturizing lip balm. Thicker than most lip balms and definitely creamier than most other products on this list.
It lasts a while after application and doesn't leave a sticky residue. There is also a tinted version if you want a little bit of shine and color to your lips!
This is a fantastic drugstore buy that you can pick up just about anywhere, so if you need a good lip balm in a hurry, this is the one to get.
6. ILIA Balmy Tint Hydrating Lip Balm
This balm contains a blend of three oils and shea butter, which helps to deeply hydrate your lips while giving them a hint of color. It also provides antioxidant protection and an SPF 15 sunscreen that shields your delicate pout from the sun's harmful rays.
The best part is that you can use this balm to create your own customized lip shade, depending on how much or how little you apply.
7. Biossance Squalane + Rose Vegan Lip Balm
Biossance Squalane + Rose Vegan Lip Balm is widely considered to be the best-chapped lip treatment available on the market. Infused with squalane, a powerful hydrator that helps to lock in moisture and protect your lips from harsh elements, and rose extract, an antioxidant-rich ingredient that soothes and nourishes, it's no wonder why this lip balm has gained such a devoted following.
Not only does it nourish and repair dry, chapped lips, but it's also vegan-friendly and free from harsh chemicals or artificial fragrances. It leaves your lips feeling soft and hydrated without leaving behind any greasy residue.
8. Summer Fridays Lip Butter Balm
It's a combination of natural butter, waxes, and oils that provide your lips with long-lasting hydration and nourishment to help restore moisture and keep them looking healthy. The balm is made from USDA-certified organic ingredients like sunflower seed oil and shea butter, which help to reduce inflammation and protect your lips from environmental irritants.
Its blend of natural oils also helps to lock in moisture for a smoother and softer feel. The balm is lightweight, non-greasy, and absorbs quickly into the lips without leaving any residue behind. It provides up to 8 hours of hydration, making it the perfect solution for dry, chapped lips. Plus, with its pleasant aroma and natural tint, this balm will surely be a favorite in your skincare routine.
9. Chapstick Total Hydration With Sea Minerals Overnight Lip Renewal Treatment
It helps to restore moisture and nourish and protect your pout while you sleep. The formula combines natural sea minerals and essential fatty acids to create a rich, hydrating balm that helps to instantly soothe, heal and soften lips. It also contains antioxidant-rich Vitamin E that helps your skin retain its natural moisture barrier for long-lasting hydration.
The best part about this product is it's easy to use – simply apply the balm before bed and wake up with softer, smoother lips! With regular use, you'll notice an improvement in the overall health of your lips, leading to a healthier-looking pout.
For best results, use Chapstick Total Hydration With Sea Minerals Overnight Lip Renewal Treatment every evening before bed. You'll see an improvement in your chapped lips and enjoy beautiful, healthy lips day after day!
10. Kinship Supermelt Vegan Lip Jelly Mask
Formulated with hand-selected natural ingredients such as sunflower seed oil, jojoba oil and shea butter, this non-sticky mask creates a protective barrier that locks in essential moisture while restoring suppleness and elasticity to the lips.
Its unique jelly-like texture melts quickly into the skin, creating a soft cushiony layer of comfort for best-chapped lip treatment. With regular use, Kinship Supermelt Vegan Lip Jelly Mask helps to reduce fine lines and wrinkles on the delicate skin around the lips, leaving them looking smoother and healthier.
Plus, it's vegan, cruelty-free, and free of synthetic fragrances, so you can rest assured that you're using a safe and natural product!
Frequently Asked Questions
How Do You Prevent Chapped Lips?
When it comes to best-chapped lip treatment, prevention is the best course of action. To best prevent chapped lips, follow these tips:
Avoid licking your lips. This can make them dry and irritated.
Wear a lip balm with SPF throughout the day. Sun exposure can exacerbate chapped lips, so protecting them with a moisturizing lip balm is essential.
Drink plenty of water. Staying hydrated is key to healthy skin, including chapped lips.
Avoid smoking cigarettes or using other tobacco products. Smoking can dry out the skin and make chapped lips worse.
Apply a moisturizing lip balm before bed. This can help provide chapped lips with extra hydration overnight.
Consider using a humidifier in your home or office to increase the moisture level of the air.
Can Lip Balm Make Chapped Lips Worse?
In addition to chapped lip treatments such as natural oils, salves, and balms that help keep lips moisturized, there are some steps you can take to prevent chapped lips from getting worse. Avoiding the use of lip balm or chapstick is one way to help chapped lips heal faster.
While it may seem counterintuitive, applying lip balm to chapped lips can actually trap the dryness and lead to further chapping. Instead, opt for a natural moisturizer such as almond oil or honey to help your chapped lips heal faster.
Additionally, drinking plenty of water throughout the day helps keep your body hydrated and is beneficial for chapped lips.
Any recommendations to protect your lips in the cold weather?
Since we've let you know about a couple of our favorite remedies let us know below about yours! What is your holy grail lip balm? Tell us in the comments!
If you find these best chapped lip treatment guides helpful to you, you might want to check some of our favorite lip products below –