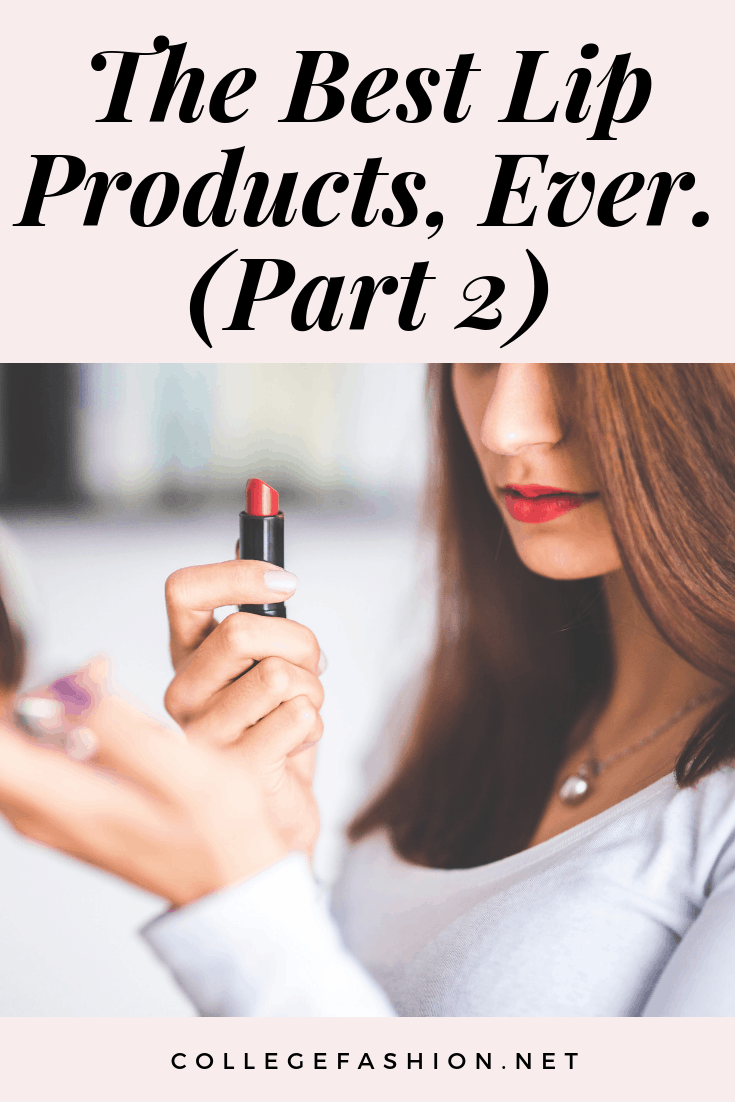 Here at CF, we've been discussing makeup essentials for college girls, along with our favorite products for each beauty category. This week, we're discussing our favorite lipsticks, ever.
Last week, I promised a second part to our lip series, and here it is!
There's something about lipstick that is just undeniably iconic— it's often our first glamorous encounter with any makeup, and it leaves the ultimate impression on anyone who sees or wears it. The impact of lipstick starts right as it glides on, and it's bound to turn heads for as long as it stays.
Now, I could wax poetic about the virtues of lipstick forever, but let's cut to the chase. Here are all of my favorite lipsticks, organized by color family.
The best nude lipsticks: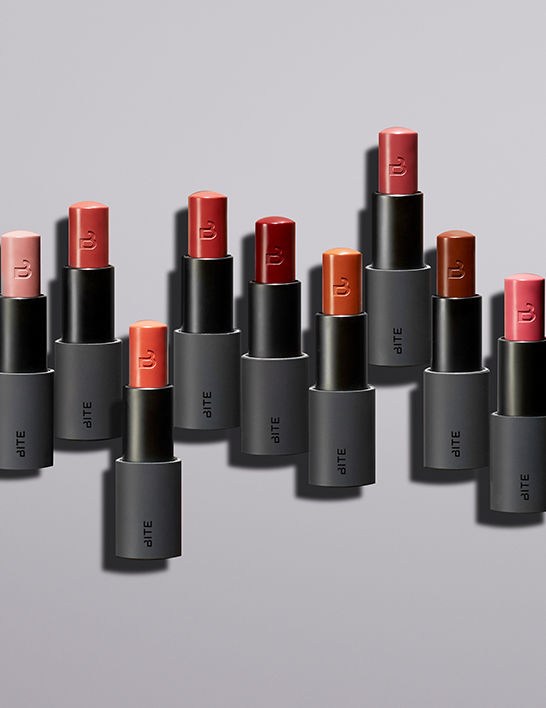 I have got to start this list off by mentioning the Bite Multistick ($24). Anyone who's been with me to Sephora knows that I can't get enough of these multi-functional, absolutely gorgeous, creamy products, and though they can be used on the eyes and cheeks, I use mine mostly as lipsticks. Not only is the shade range sure to offer a great nude for any skin tone, but it also smells divine and is made of the most incredible ingredients. Some of my favorite shades in this range are Almond, Honeywheat, and Mochi.
While we're on the topic of Bite Beauty, which is always a go-to in my book, I'd also recommend the Amuse Bouche ($26) line, which carries traditional cream lipsticks in a huge range of shades and finishes. The formula is perfect if you're looking for a good nude lippie, since nudes look best when they're creamy and hydrated-looking. My personal favorite Amuse Bouche nudes are Chai and Molasses.
The best drugstore options for nude lipsticks are Maybelline The Buffs ($7.49) and Milani Matte ($5.99) lipsticks, both of which are great lines and offer some beautiful shades. My only issue with these drugstore options is their limited shade range in terms of nudes for deeper skin tones, though these can still sometimes be found at the drugstore.
The best pink lipsticks:
There are so many pink lipsticks in the world; it was so hard to decide which to mention, so I took a look at my – ahem, extensive – collection and noticed that a lot of my most-used pinks are from Colourpop. Their Ultra Satin ($6.50) and Ultra Matte ($6.50) lines in particular are full of gorgeous colors and generally a really reliable formula. My favorite pinks are Bumble and She Said.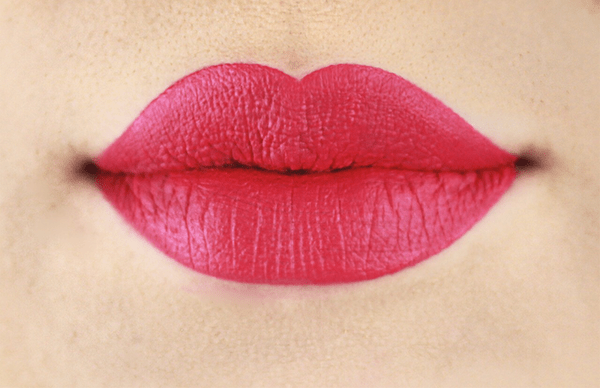 While we're on the topic of liquid lipsticks, Ofra Cosmetics makes some of the best on the market. Their Long Lasting Liquid Lipsticks ($20) are beautiful, highly-acclaimed, and never drying. I don't know how they do it, but they managed to make their formula feel good on the lips all day long. Absolutely stunning.
The best red lipsticks: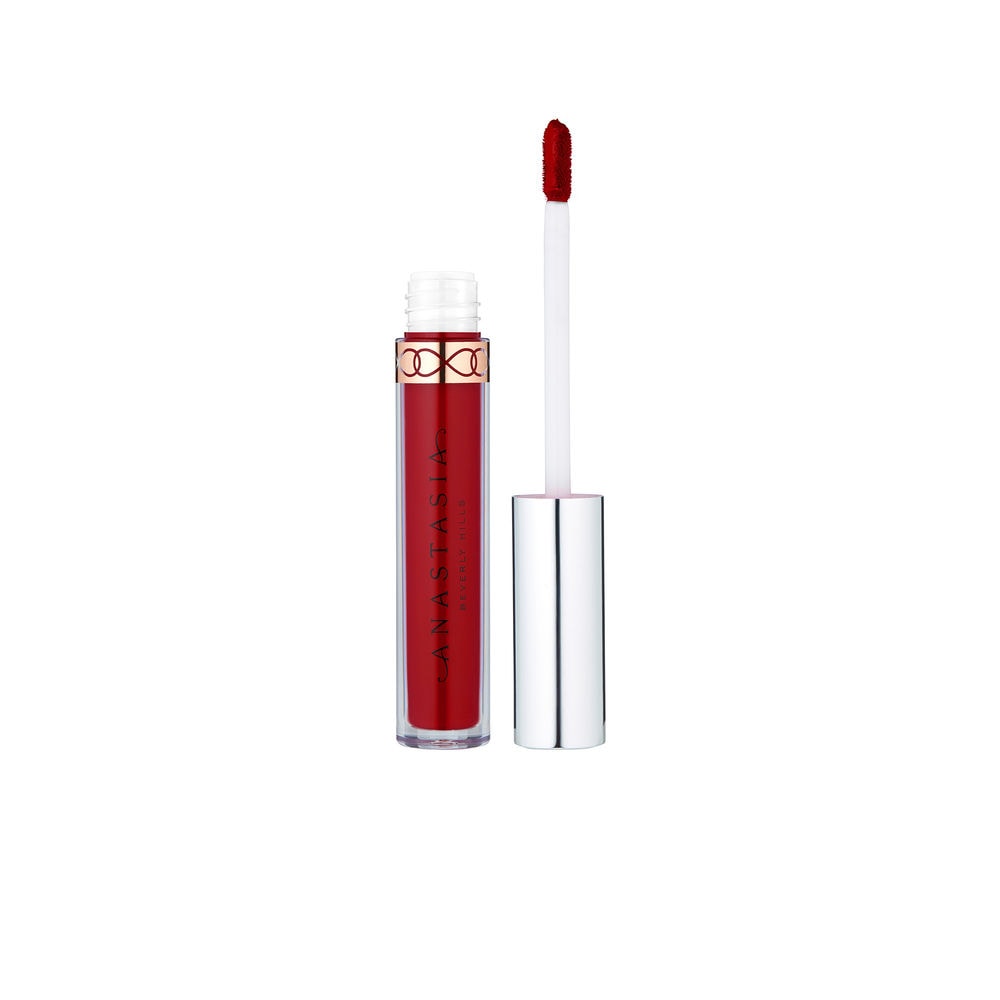 A giant of the beauty world, Anastasia Beverly Hills also sells an amazing line of Liquid Lipsticks ($20). They have a few red options, though my favorite is pictured above, American Doll. For deeper colors like reds and purples, liquid lipsticks are a great formula because of their matte staying power and precise application.
Some of my other favorite reds are Arriba! from Colourpop ($6.50) and Maybelline's Dynamite Red ($7.49). My trick to a long-lasting, high-pigment, comfortable red lip is layering a cream lipstick underneath the liquid one, which not only makes application easier, but keeps the lips far far away from looking dry and flaky.
The best dark lipsticks:
https://www.instagram.com/p/BhZ3j3tnYi7
Regardless of the drama Kat Von D herself brings, her beauty line is undoubtedly fantastic, which is what makes it my go-to for the darkest, boldest lipsticks. While on the hunt for the best black lipstick on the market, I discovered goth queen extraordinaire Lydia Pang's favorite is Witches, a true black that anchors the Kat Von D Everlasting Liquid Lipstick line ($20). Of course, I purchased it and have been loving it ever since. Honestly, now that the weather is colder, I'm planning to dive right back onto the dark lipstick train, and you should try it too— it's a lot easier to pull off than you'd think. Check out Lydia for some inspiration.
In non-black dark lipstick news, I love Maybelline Coffee Addiction ($7.49) when I'm feeling a nice chocolatey brown and NYX Club Hopper (usually $7, currently on sale for $4.90, a steal!) for a good deep purple. If you're intimidated to wear these shades full-on, try them blotted or smudged. It takes the pressure off.
And that's it!
These are my favorite lipsticks of all time. What are yours?