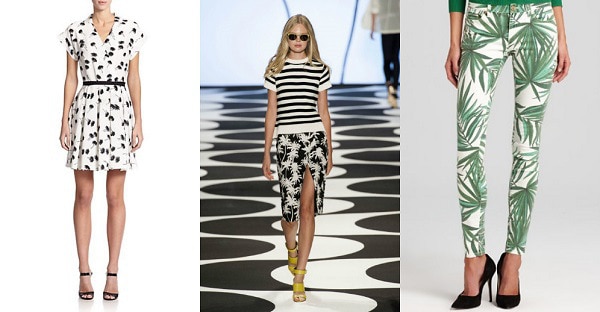 Photos: 1. Saks Fifth Avenue, 2. Nicole Miller S/S '15 via ELLE, 3. Bloomingdale's
Palm tree prints are taking over summer styles, so prepare yourself to be dreaming of the beach every time you see a palm tree emblazoned swimsuit or dress. While this trend is a far cry from the Hawaiian shirts your dad wears that embarrass you, this style can look cheesy if not done properly.
Little bits of palm prints here and there aren't bad; we love a good palm printed dress or pair of jeans. Just be sure to pair it with a contrasting pattern or solid color. Too much can make this look go from "oh-yes!" to overwhelming.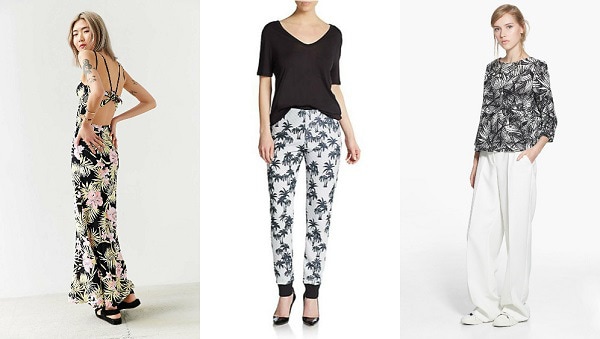 Product Information: Urban Outfitters, Saks Off Fifth, Mango
Would you wear palm tree prints?
If so, what style above do you like? How would you wear this trend? Comment below to share your thoughts!