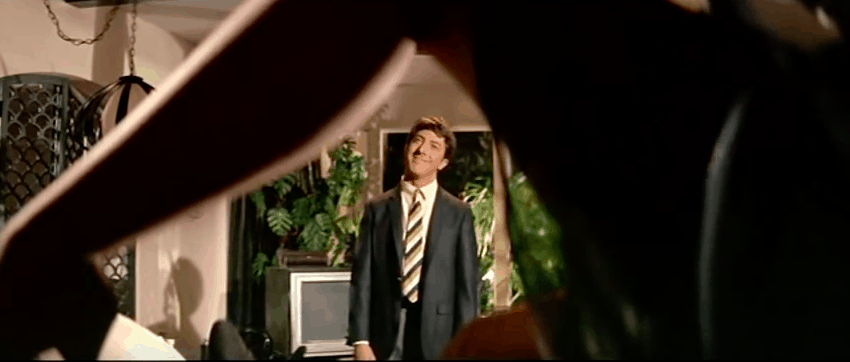 Today I'm continuing our Style and Art Direction inspiration series with outfits inspired by the 1967 film The Graduate.
(This article focuses on the art direction of the film — for fashion inspired by the costumes, see our post on Fashion Inspired by The Graduate!)
The film follows Benjamin Braddock (portrayed by a young and handsome Dustin Hoffman), a young man who is seduced by an older woman named Mrs. Robinson (Anne Bancroft). After the affair ends, he falls for her daughter, Elaine Robinson.
This film is an instant classic. Every romantic comedy owes everything to this film. It won an Academy Award for Best Director and was for a time the highest-grossing film in North America.
If you've ever heard a reference to "Mrs. Robinson" in pop culture, this film is what they're talking about.
Art direction-wise, the film features gorgeous, high-end interiors and plenty of beach-like settings. The film takes place in Pasadena, California, so the outdoor scenes are similar to those seen in our last featured film, It's Complicated.
So, here's how to get fashion inspiration from the settings of this iconic film:
The Graduate Movie Fashion, Outfit #1: Elaine's Room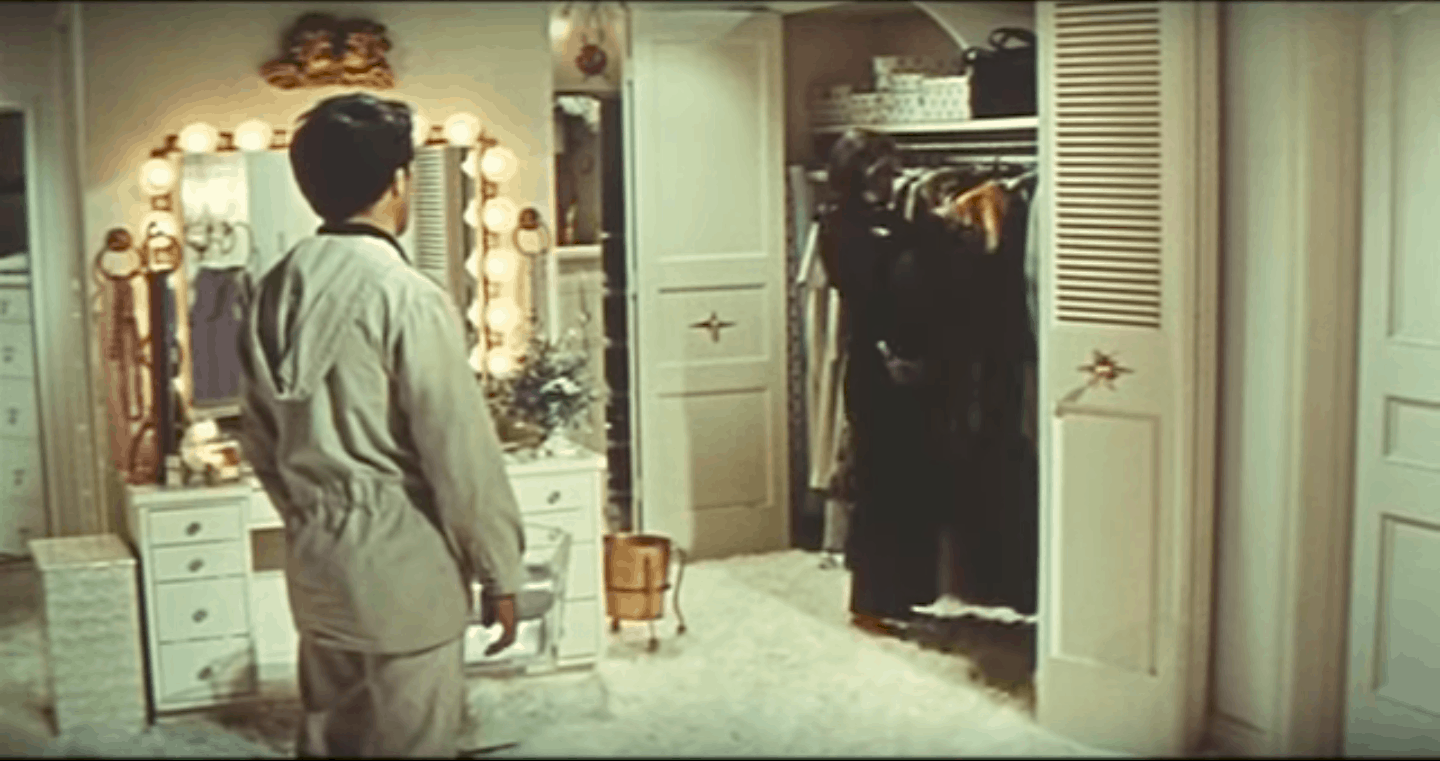 This is Elaine Robinson's bedroom. Elaine is the daughter of Mrs. Robinson and is Benjamin Braddock's love interest.
Elaine's all-white bedroom reflects her personality: She is witty and cute, unlike her mother, who is more edgy and daring. An all-white bedroom is always hard to maintain, so I love that Elaine kept it so clean and organized.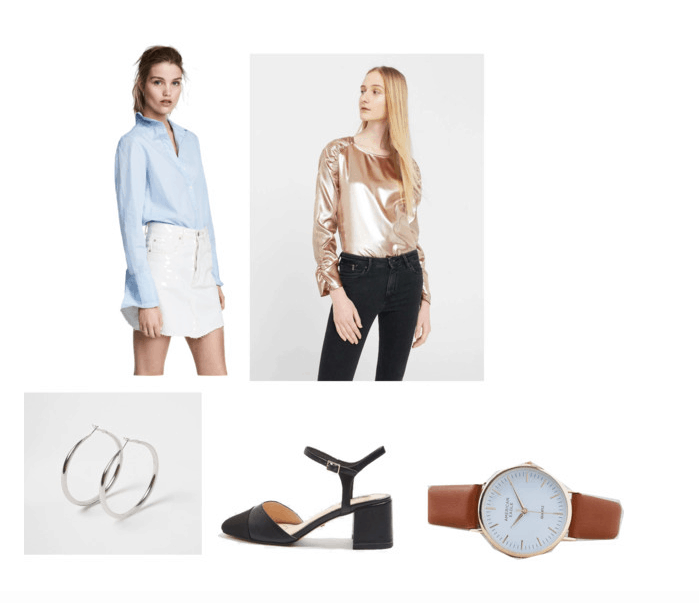 Products: Skirt – H&M, Blouse – Mango, Earrings – River Island, Heels – Topshop, Watch – AEO
To reflect the white color scheme and glam feel of Elaine's room, start off with pretty silver hoop earrings and a white denim skirt. To depict the lights on her mirror, add a cute metallic blouse.
Finish the look off with basic heels and a cute watch, both of which Elaine would totally rock.
The Graduate Movie Fashion, Outfit #2: The Backyard of the Braddock House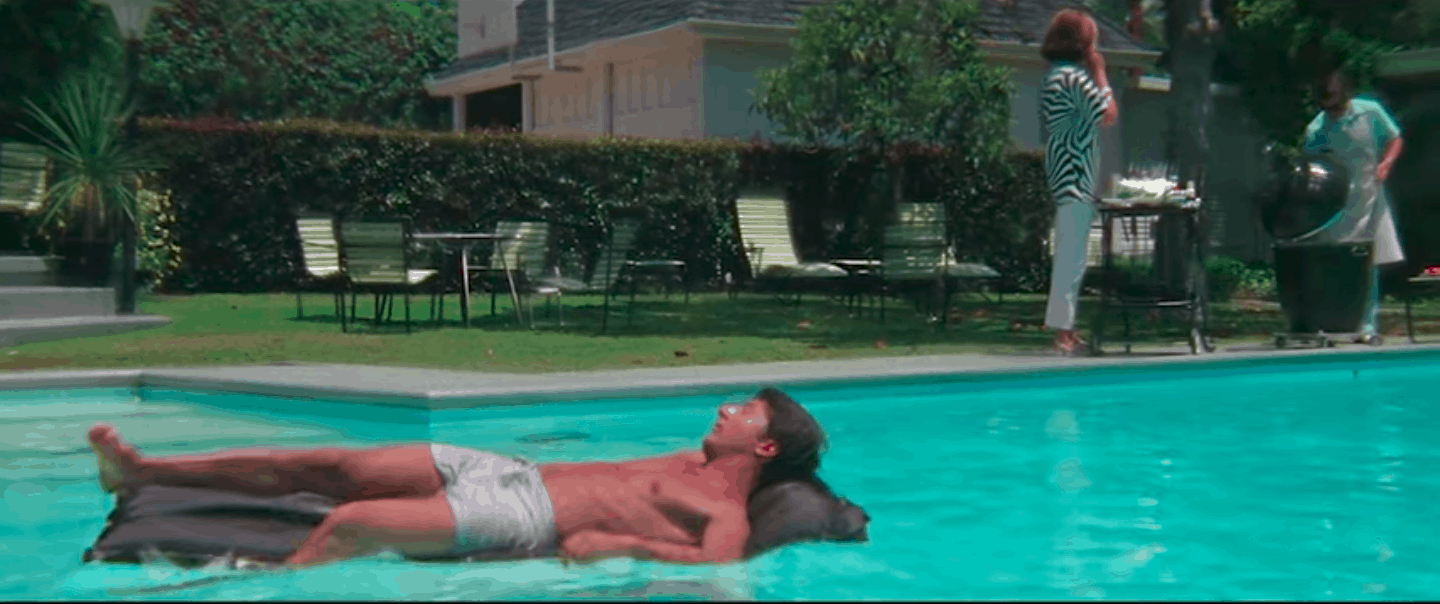 Benjamin is often seen swimming in his parent's pool — pretty much anytime that he is not sleeping with Mrs. Robinson, he's taking a swim. He uses his pool time to reflect upon himself and his direction in his life after graduation.
I love how Benjamin's backyard is designed. Everything is manicured, in place, and well-organized. If it were my house, I would definitely host summer parties there every week.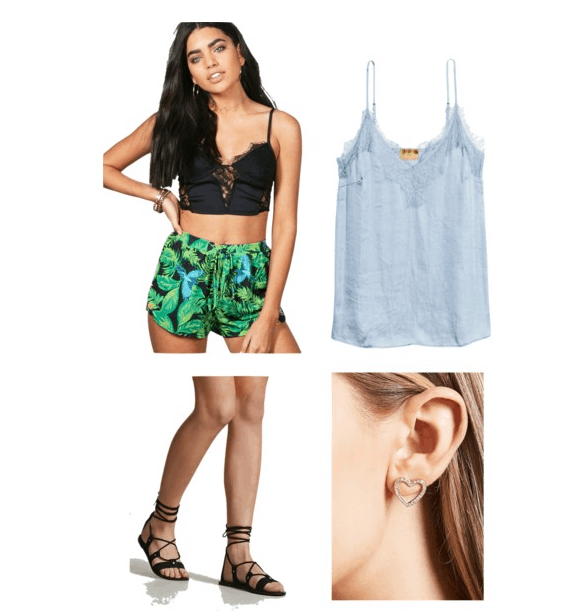 Products: Shorts – Boohoo, Top – H&M, Sandals – Forever 21, Studs – Forever 21
This outfit is laid-back and perfect for a backyard pool party.
Start the outfit off with a light blue camisole top as a nod to the pool water. Then add these trendy tropical shorts to reflect the palm trees of Pasadena.
Since it's a hot day, finish off your outfit with some basic sandals. Finally, add some heart earrings as a nod to complicated romance.
The Graduate Movie Fashion, Outfit #3: "Mrs. Robinson, you're trying to seduce me..aren't you?"
The Graduate (1967) - "Mrs. Robinson, you're trying to seduce me. Aren't you?"
Now, this scene deserves to be shown as a video itself. This is the most famous scene of the film, where Mrs. Robinson flirts with Benjamin and he responds with the now-iconic line, "Mrs. Robinson, you're trying to seduce me…aren't you?"
This scene is notable also for its setting: this bar setting is so iconic and memorable. Even if you haven't seen this film, you probably know this scene.
The interior setting of this shot is my favorite from the whole film. From the glamorous bar to the lush palm trees to the gorgeous high-end furniture, the setting itself seduces us before Mrs. Robinson does.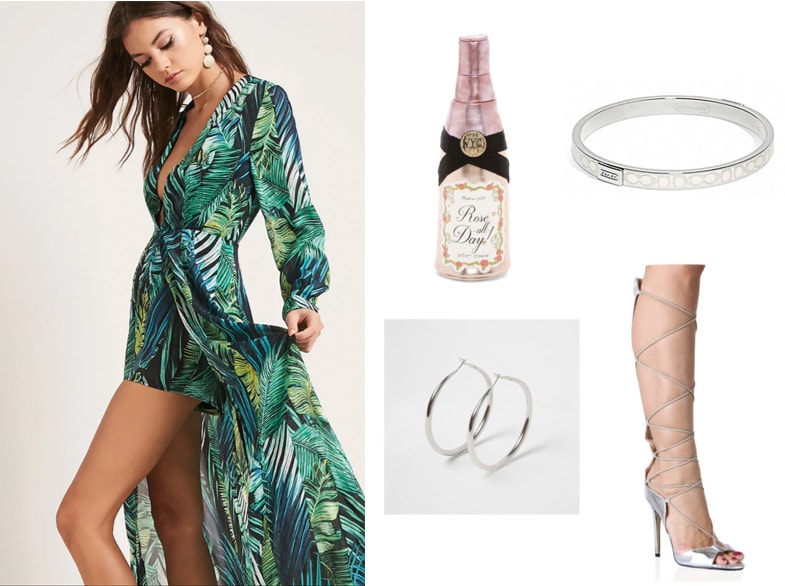 Products: Maxi Dress – Forever 21, Heels – Public Desire, Earrings – River Island, Wristlet – Betsey Johnson, Bangle – Amazon
I wanted to keep this inspired outfit glamorous and a little bit edgy. This outfit can also reflect Mrs. Robinson's character, which is charming and elegant.
As you can see, this outfit, inspired by Mrs. Robinson's bar, is more daring than the one inspired by her daughter's room (Outfit #1).
As a nod to the palm trees outside, start off with a sexy high-low maxi dress with tropical prints. Show off your legs with these silver lace-up heels. Rock a white and silver enamel bracelet to reference the white enamel details in the room. To reflect the bar, finish off your outfit with this Rose' wristlet.
What do you think?
Have you seen The Graduate? What is your favorite part? Which outfit is your favorite? How are you rocking tropical prints below? Leave a comment below!