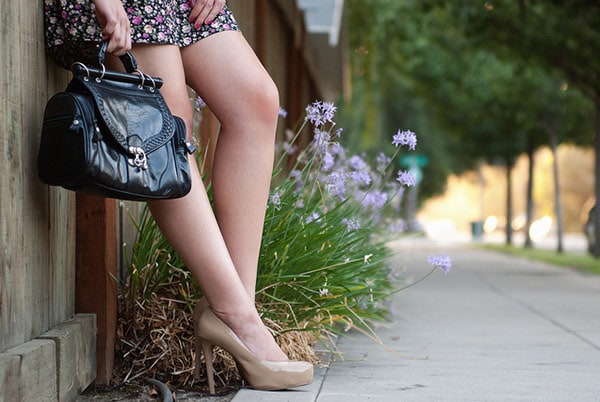 With summer coming to a close and school back in session, we thought it was time to wrap up our annual back-to-school fashion guide with one final post dealing with a college girl essential — the handbag.
Whether you need a new bag to hold your textbooks, an off-campus carryall, or something compact you can take to parties, we've got you covered. Read on to discover four fabulous Fall 2012 handbag trends as well as a round-up of budget-friendly bags in each category.
Also, if you haven't seen them already, be sure to check out our past back-to-school style posts on the season's hottest fashion trends, color trends, shoe trends and denim trends.
1. Structured Satchels
If you're a fan of clean lines and classic shapes, then you'll love fall's trendy structured satchels. These roomy bags have enough space to hold lots of schoolwork and although they're "trendy," structured satchels are also classic, meaning they won't go out of style after just one season. So, invest in one you love and you'll be able to use it for years to come. Here are a few of our fave fall-appropriate satchels:
Product Info: Green Metal Tip Satchel- ASOS, Pink Doctor's Bag- Forever 21, Structured Satchel Backpack- Urban Outfitters, Awtry Satchel- Aldo, Orange Structured Box Briefcase- boohoo.com, Leather Buckle Satchel- Go Jane, On the Polka Dot Bag- ModCloth, Jelly Satchel- Piperlime, Brogue Detail Satchel- Topshop
2. Fringed Detailing
Embrace your inner bohemian with this season's popular fringed handbags. Made of faux leather or suede, these statement-making bags work well with everything from jeans and a tee to an LBD, making them the perfect pick for on-the-go college students. Want to buy a fringed bag for fall? Check out our favorite trendy and under-$50 picks: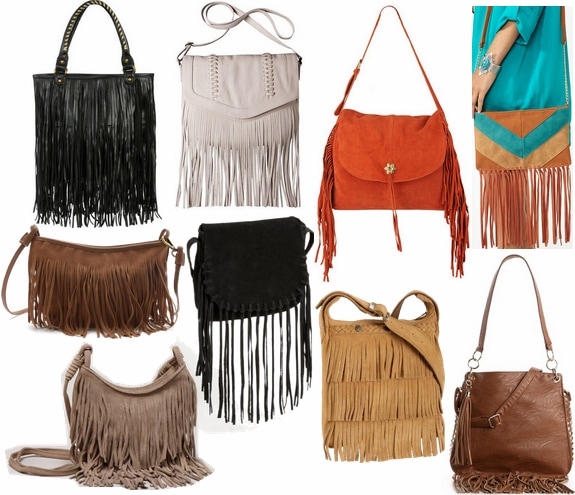 Product Info: Black Fringe Showstopper Bag- Wet Seal, Mossimo White Fringe Handbag- Target, Orange Fringed Suede Bag- Forever 21, Chevron Fringe Bag- Nasty Gal, Cognac Fringe Crossbody Bag- Charlotte Russe, Black Fringed Leather Crossbody- Steve Madden, Gray Fringed Bag- American Eagle Outfitters, Tan Fringe Handbag- Minnetonka, Fringe Shoulder Bag- DSW
3. Chic Backpacks
Like fashion and function? Then a chic backpack is for you! These bags offer all the sturdiness and roominess of your basic backpack, but are made of a luxe or unique material that makes them a practical and stylish choice. No matter what your aesthetic, there's a backpack out there that matches your personal style. To see what we mean, just take a peek at this roundup of budget-friendly backpacks: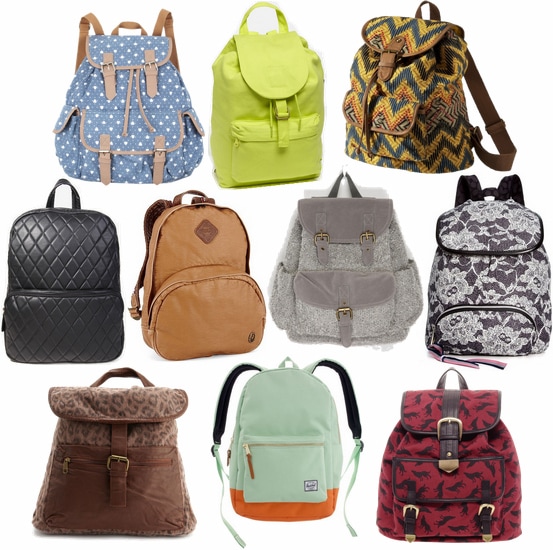 Product Info: Printed Chambray Backpack- Delia's, Neon Yellow Backpack- Nordstrom, Aztec Printed Canvas Backpack- Target, Quilted Faux Leather Backpack- Forever 21, Olsenboye Canvas Backpack- JCPenney, Gray Marled Backpack- Urban Outfitters, Black Lace Backpack- Macy's, Canvas Cheetah Backpack- Charlotte Russe, Mint and Orange Backpack- Madewell, Wolf Print Backpack- ASOS
4. Studded Handbags
If you read our post a few weeks ago on fall shoe trends, you'll know that studded shoes are super trendy, but studs aren't only for your feet! Metal-adorned bags are also having a moment this fall. Just like their footwear counterparts, these handbags can add some edge to your everyday look. Whether you have a bold style or prefer more demure pieces, you're bound to find you perfect studded bag below: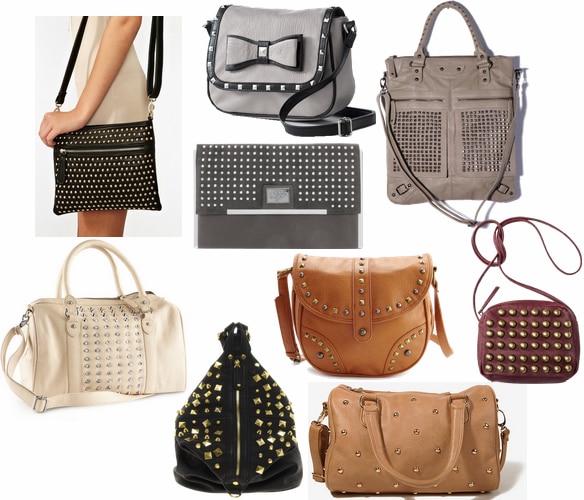 Product Info: Jett Studded Bag- Nasty Gal, Bow & Studs Crossbody Bag- Kohl's, Gray Studded Tote- Urban Outfitters, Dark Gray Stud Clutch- Dorothy Perkins, Light Beige Studded Bag- H&M, Cognac Studded Crossbody Bag- Charlotte Russe, Dome Studded Bag- Target, Studded Backpack- ASOS, Studded Boston Bag- Forever 21
Your thoughts?
What do you think of these handbag trends? Which one is your favorite? Any trends you don't like? Will you be buying a new bag or two this fall? As always, remember to leave a comment below and tell us what you think!