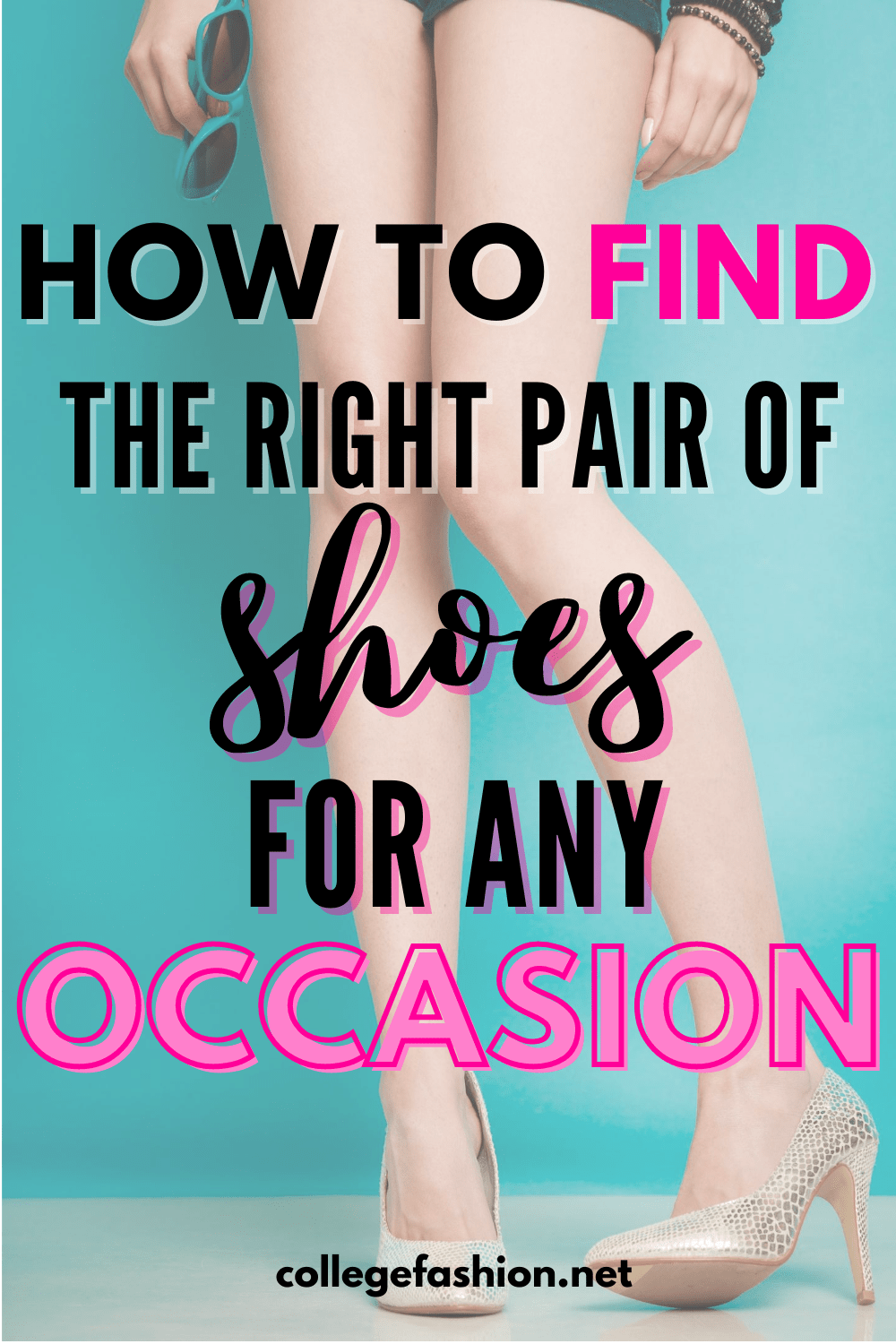 As the new semester approaches, it's only natural to begin thinking about your wardrobe and whether its contents are what you need.
If you're organizing your closet, don't forget about your footwear! Whether your shoes feel outdated, worn out, or you've outgrown them (sartorially), perhaps it's time for an update.
This footwear guide is for those looking to rebuild their shoe selection from square one. Hopefully this covers the bases; with one of each of these styles, you should be all set for semesters to come.
Keep in mind: rebuilding your closet takes time. It doesn't all have to happen immediately, so don't get overwhelmed.
Related reading: The 10 Best Shoes to Wear with a Red Dress
How to Find Shoes for Different Occasions: Formal
Keeping a pair of formal shoes handy is a must for all college students. You never know when you are going to be invited to a professional event or life-changing interview.
Additionally, the love of your life could invite you out to dinner and the last thing you want is to be struggling to find the right pair of shoes for the occasion.
Plus: wearing a pair of professional (& comfortable) shoes will make you walk more confidently into any situation, guaranteed.
Professional Pumps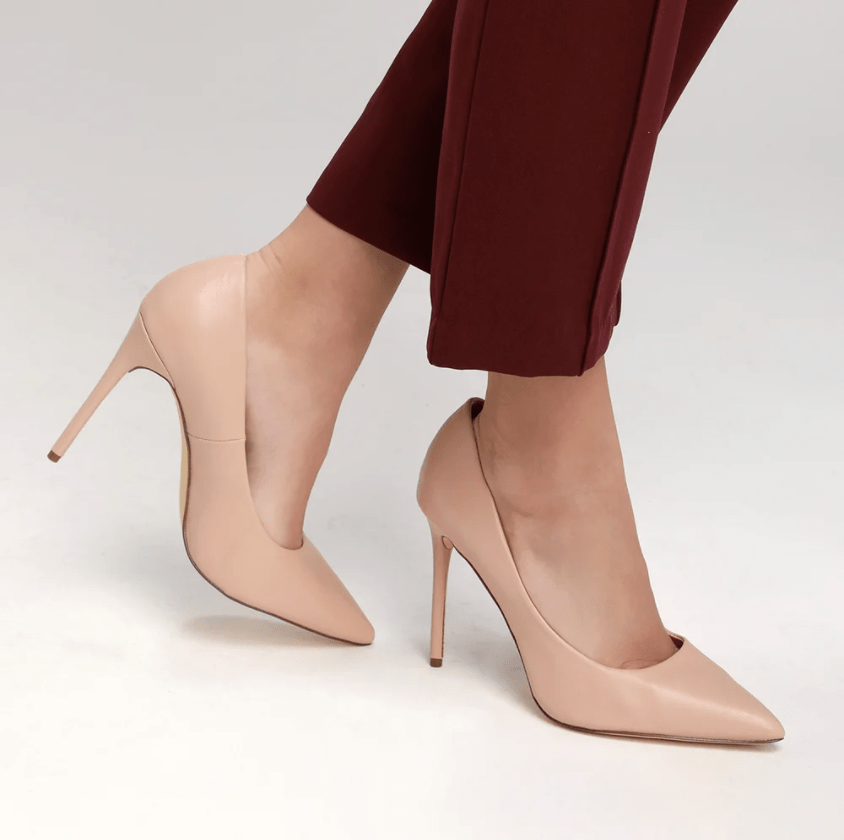 These office heels are so chic, you will not want to wear anything else to work. These nude pumps pair well with a lot of office attire.
These pumps from Lulu's are both comfortable and affordable, and certain to make you stand a little taller.
Ideal for:
Work
Interviews
College fairs
Class presentations
Date Night Stilettos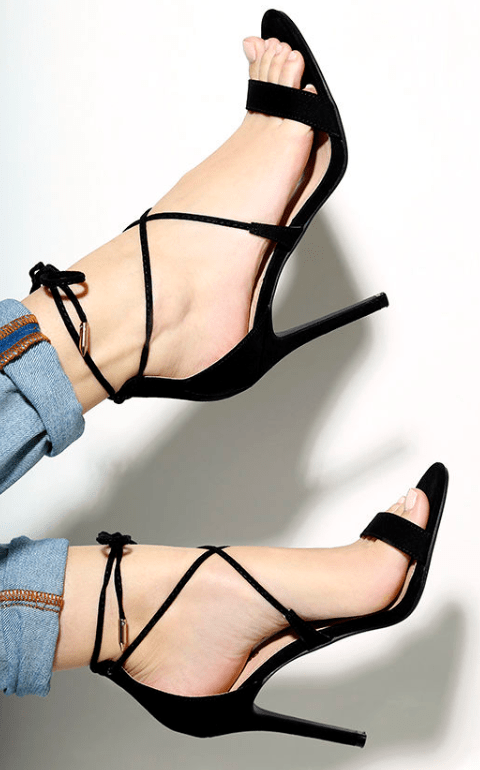 We also all need a good pair of flirty heels. Strappy stilettos are sure to turn heads and be the statement piece of your whole outfit.
This quality pair from ASOS is exactly what you need for a night out on the town. Pair them with a long-sleeved mini dress or boyfriend jeans and a crop top.
Ideal for:
Dinner with the girls
Date night
Out on the town
Chunky-Heeled Platforms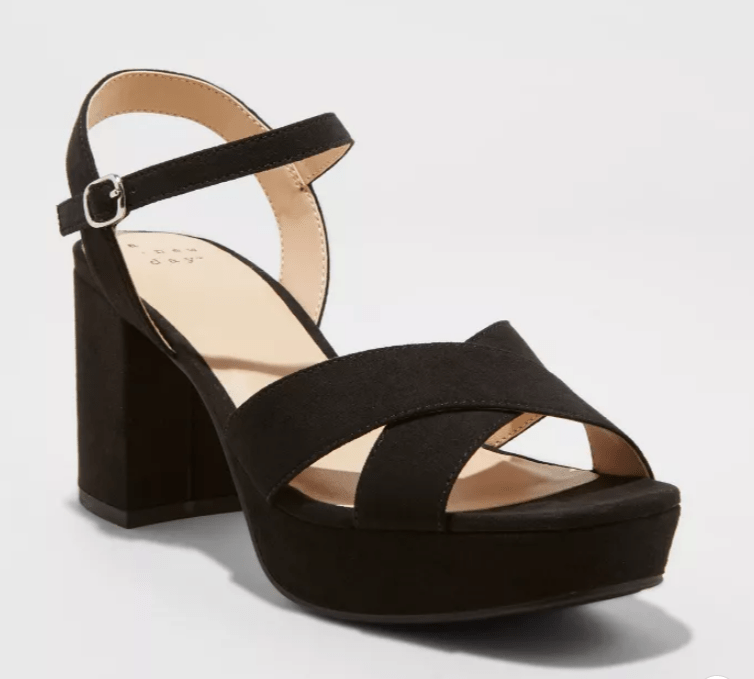 A pair of chunky-heeled platforms are necessary for any college girl's closet. From baby/bridal showers to dinner with friends, these beauties will be your go-to shoe.
Better yet, these platform sandals are from Target, so you know they're wallet-friendly in addition to being cute as a button.
Ideal for:
Casual occasions
Lunch dates
How to Find Shoes for Different Occasions: Casual
The definition of casual footwear ranges from person to person. For some, heeled sandals are casual, for others, slip on sneakers do the trick.
Regardless, you need to have a variety of throw-on shoe options in your closet. We live most of our lives in the casual space, so this is where you should invest the most.
Flat Sandals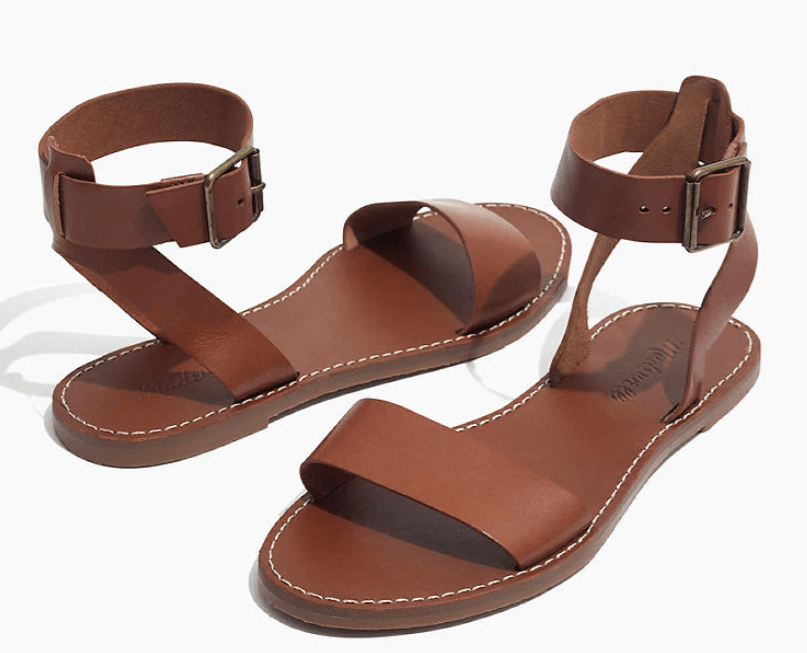 Flat sandals are super stylish and easy to pair with a number of outfits, so you'll find yourself throwing them on more often than not.
They don't have any arch support to speak of, so they may not be the most ideal pair of shoes to wear for a day of errands. Toss them on for a quick walk to class or for a study session at the library and they'll do just fine.
This brown pair from Madewell is affordable and sleek. What more could you want/
Ideal for:
Class or study group
Hanging out with friends
Loafers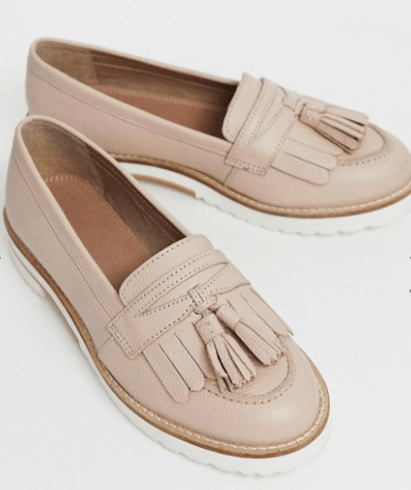 There's no doubt about it: loafers are essential for Spring 2020.
They are a great way to spice up any outfit but comfortable enough that you may end up wearing them around the house all the time.
Flat loafers are perfect if you need to rush out but want to do so looking a little more stylish.
Ideal for:
At home
Running errands
Catching up with friends
Related post: How to Wear Loafers for Women (+ Outfit Ideas!)
Wedges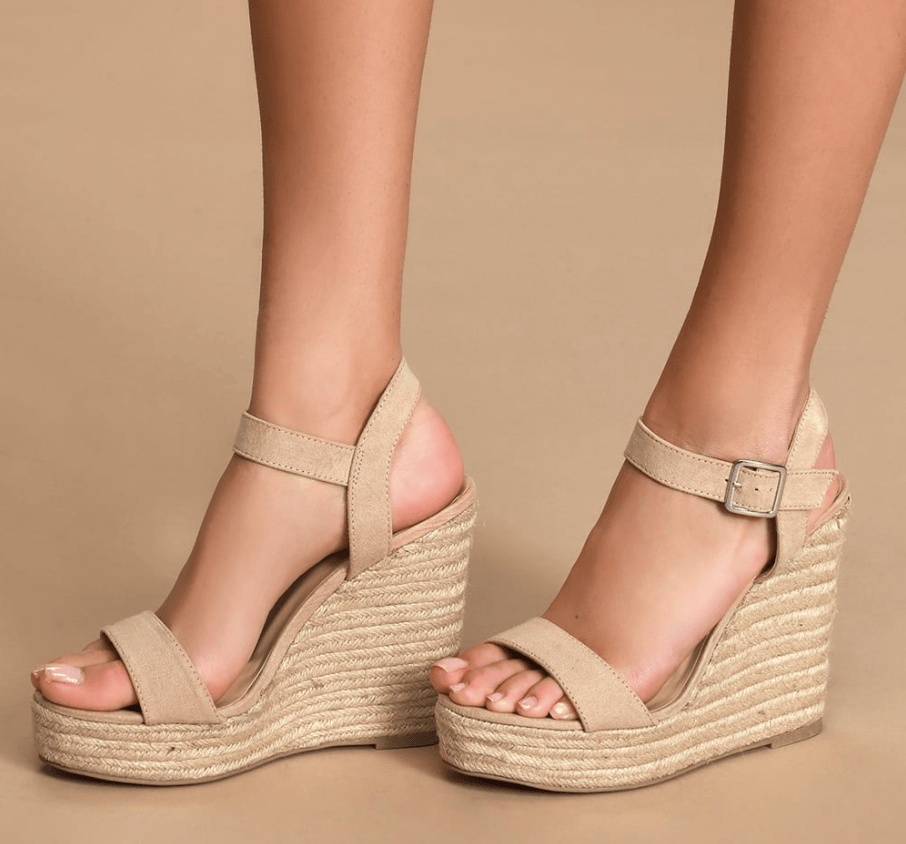 Who doesn't love wedges? They are inherently casual, but doll up any outfit. Plus, most of us could use a little extra height.
These wedges are reasonably priced and would look great with a summer dress.
Ideal for:
How to Find Shoes for Different Occasions: Active
No matter who you are, active shoes are fundamental to your wardrobe.
From running errands to working out, we all have needs for simple, basic footwear. But just because they're a utility doesn't mean they can't be stylish at the same time.
Fashion Sneakers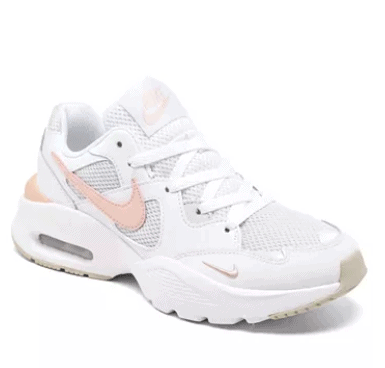 You will need shoes that are versatile for different occasions, and fashion sneakers fit that mold. While they are not ideal for HIIT workouts or running, these puppies will keep your fashion game strong.
Everyone needs a pair of cool shoes to run errands in, and these ones will do just the trick while keeping your style on point.
Ideal for:
Sporty outfits
Coffee dates
Study hall
Workout Sneakers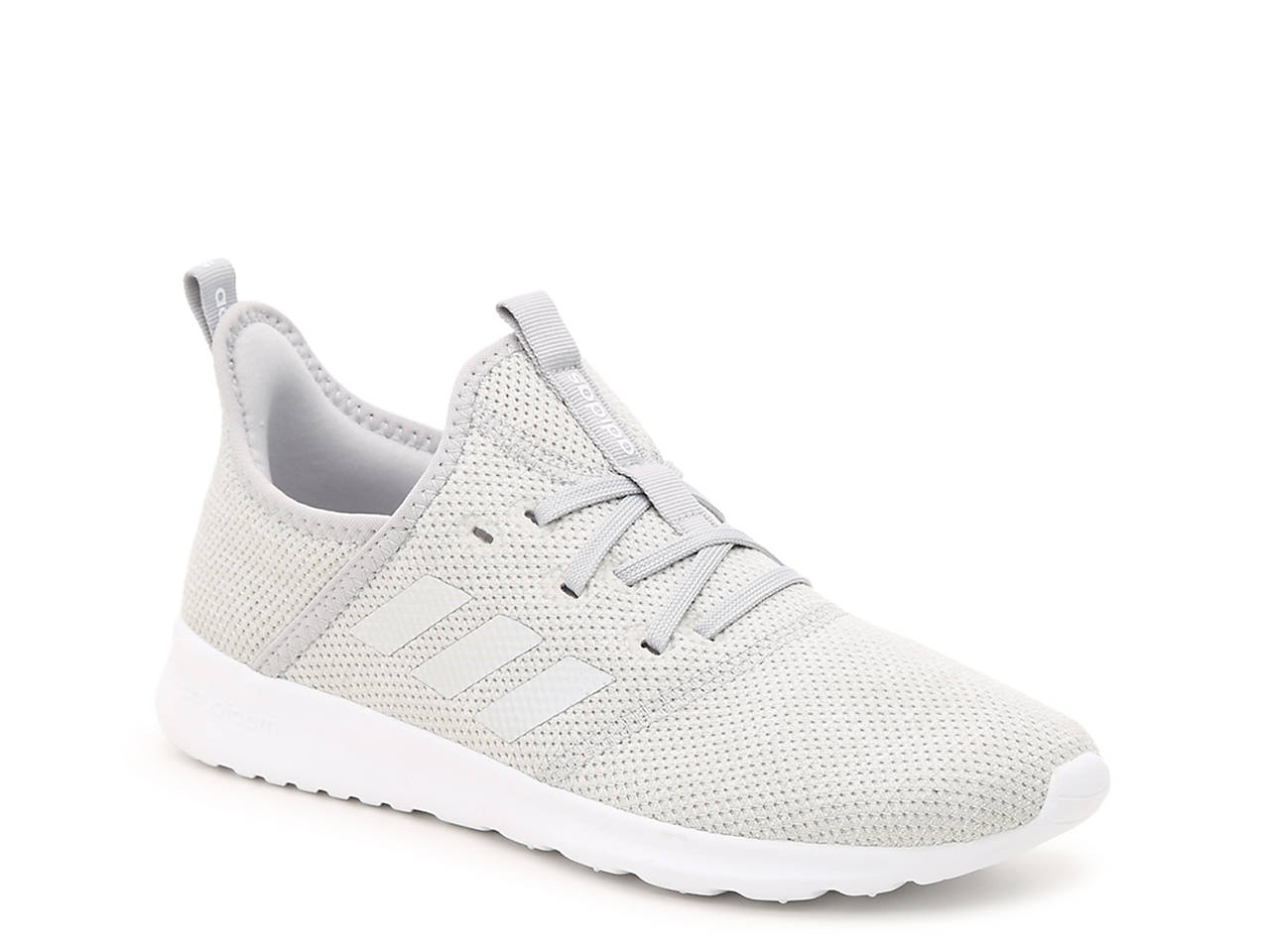 When you have class at 9, but your normal gym schedule requires you to be there at 11, you may need to wear an athleisure – yet professional – outfit to class.
These sneakers will leave everyone at the gym envious of your style and your feet will thank you. It's important to feel confident when you're exercising or at the gym and a great pair of sneakers go a long way.
Ideal for:
Going for a run
Hitting the gym
Hiking Boots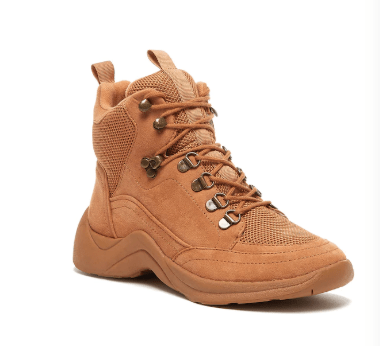 While they're not the most stylish of the list, a pair of hiking boots go a long way. Even if you're not an adventurous gal, you never know when you might want to go exploring or check out a trail.
Proper footgear is essential for staying safe and making it through your hike without your feet giving up on you.
This pair of hiking boots is slightly more expensive than the rest on this list, but such great quality they will last you for many adventures to come.
Ideal for:
Everyday Combat Boots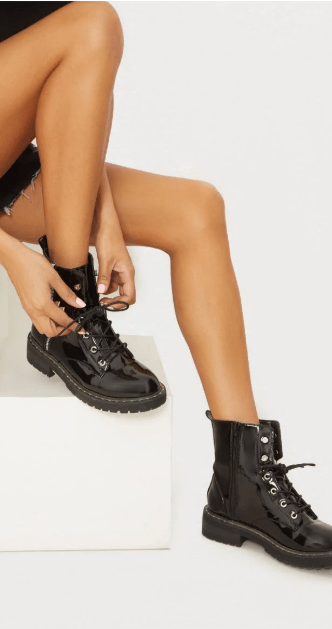 Everyday boots are more versatile than you would think. These ones are black which makes them easy to match, and they would look great with basically anything.
Try pairing them with a long-sleeved sweater and shorts this fall, or spice them up with a short dress. From summer to winter, you can wear them!
Ideal for:
A long day on campus
Open mic night
Fundraisers
Do you like the shoes we selected for these different occasions?
If so, let us know in the comment section below! What other styles are your go-tos?