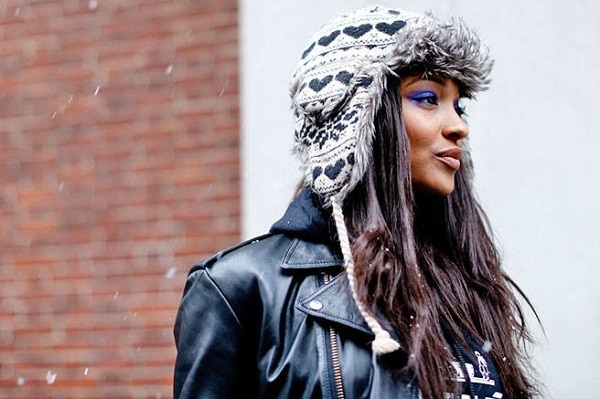 Photo: ELLE
Ready or not, here cold weather comes! Finding functional and fashionable outerwear is tricky; between the various styles and high prices, it can be hard for students to find just the right coat or jacket.
Do not despair, fellow academics! Below are 5 must-have outerwear items you need this fall, along with outfits to demonstrate how to style them. Also, each look rings in below the grand total of $100, so you can save those pennies for groceries and rent. The best part? None of these items are wear-once duds and you might already have similar pieces in your closet.
Colorful Trench Coat – $83.47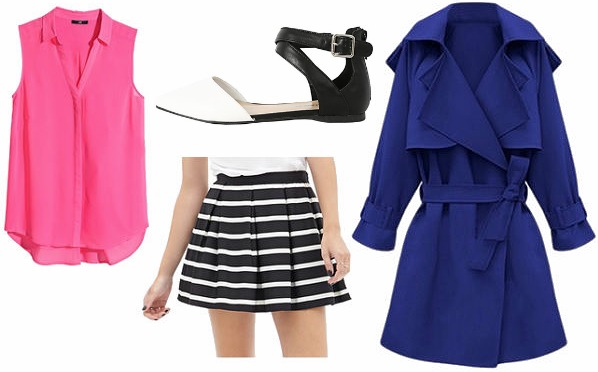 Product Information: Coat – Black Five, Skirt – Forever 21, Top – H&M, Shoes – Amazon
When it comes to trench coats this season, forgo the classic black and tan styles. Reach out to your friend ROY G. BIV instead. We love the look of a bold blue hue for those rainy or chilly days.
Up the ante by pairing your coat with other colors. A silky pink top pops against a black-and-white striped skirt for a day-to-night look. This outfit only needs simple, color-blocked flats with a wrap-around detail to finish it off with form, function, and fabulousness.
Floral Print Bomber Jacket – $95.64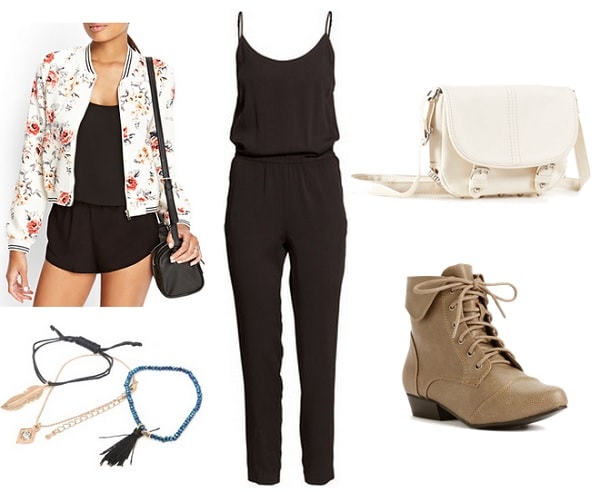 Product Information: Jumpsuit – H&M, Jacket – Forever 21, Shoes – Windsor, Bag – Aeropostale, Bracelets – PacSun
This fall, feminine prints are meeting the standard bomber jacket in a big way. These floral print pieces are springing up everywhere, giving the always sleek and stylish bomber jacket a more feminine look.
If you've been on the fence about that jumpsuit you bought a few seasons ago and only ever worn once, now is the perfect time to pull it out. Wear it with flat, lace-up booties and a cute little satchel. Complete the outfit with a few layered bracelets.
Cardigan Wrap Coat – $87.56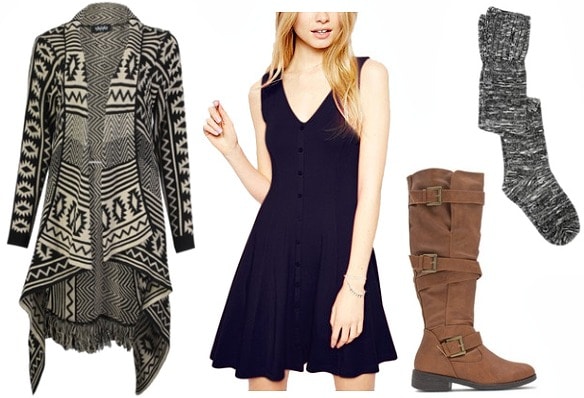 Product Information: Dress – Black Five, Sweater – Amazon, Boots – Go Jane, Socks – Deb
Is anything more comfortable than wrapping up in knits? The cardigan wrap coat is the answer to all of your slouchy, cozy dreams. A patterned, monochromatic sweater is surprisingly versatile and easy to wear.
We love the idea of rocking your new favorite sweater with a simple dress. This basic navy-colored one has a cute buttons on the front that won't overpower the already busy cardigan. Flat boots and chunky boot socks are ideal for warmth and comfort.
Colorblocked Arms Jacket – $89.02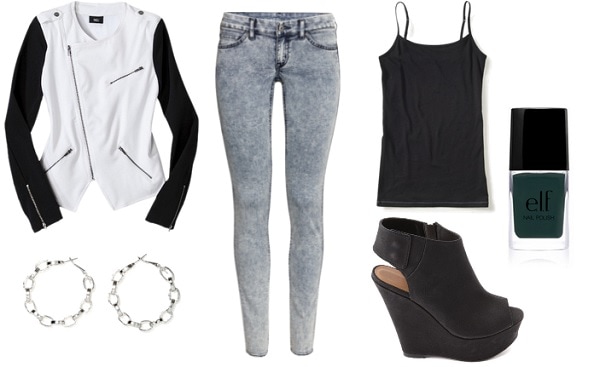 Product Information: Cami – Aeropostale, Jacket – Target, Jeans – H&M, Shoes – Charlotte Russe, Earrings – Nasty Gal, Nail Polish – ELF
Jackets don't all have to be about keeping you warm; they can easily satisfy your sartorial desires in conjunction with the weather. This on-trend jacket with asymmetrical zippers and colorblocked arms is a prime example of this.
Balance out the black and white with a pair of neutral gray jeans and a simple cami. We are obsessed with these wedged booties; they're a fun choice if you're not entirely ready to give up peep-toes for fall. Chain link earrings complement the cool, tough-girl style of this outfit, and a hunter green nail polish adds a nice little touch of color.
Statement-Making Faux Fur Jacket – $98.92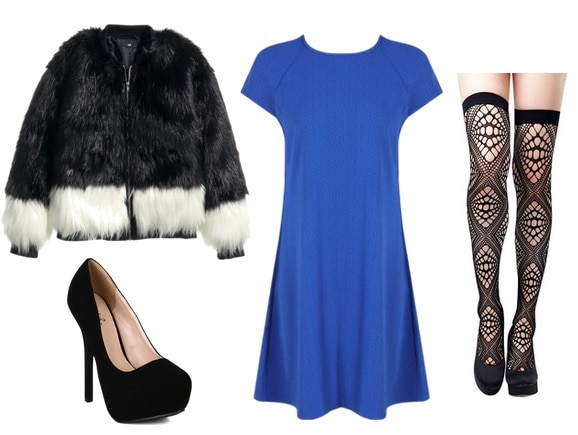 Product Information: Jacket – H&M, Dress – Boohoo, Shoes – Amazon, Tights – Amazon
If you are anything like us, sometimes you just want to dress like a glamazon. Sure, a faux fur jacket will not be your everyday go-to style, but you'd be surprised how much you will rock it on the weekends. All Lady Gaga and Cruella de Vil comparisons aside, this jacket is sheer glamour.
A basic blue dress balances out the statement-making jacket. Pair it with flashy tights and black pumps for a night on the town.
What is your favorite outerwear trend?
Where do you find inexpensive jackets and coats? Would you wear any of these looks? Let us know what you think by leaving a comment below.