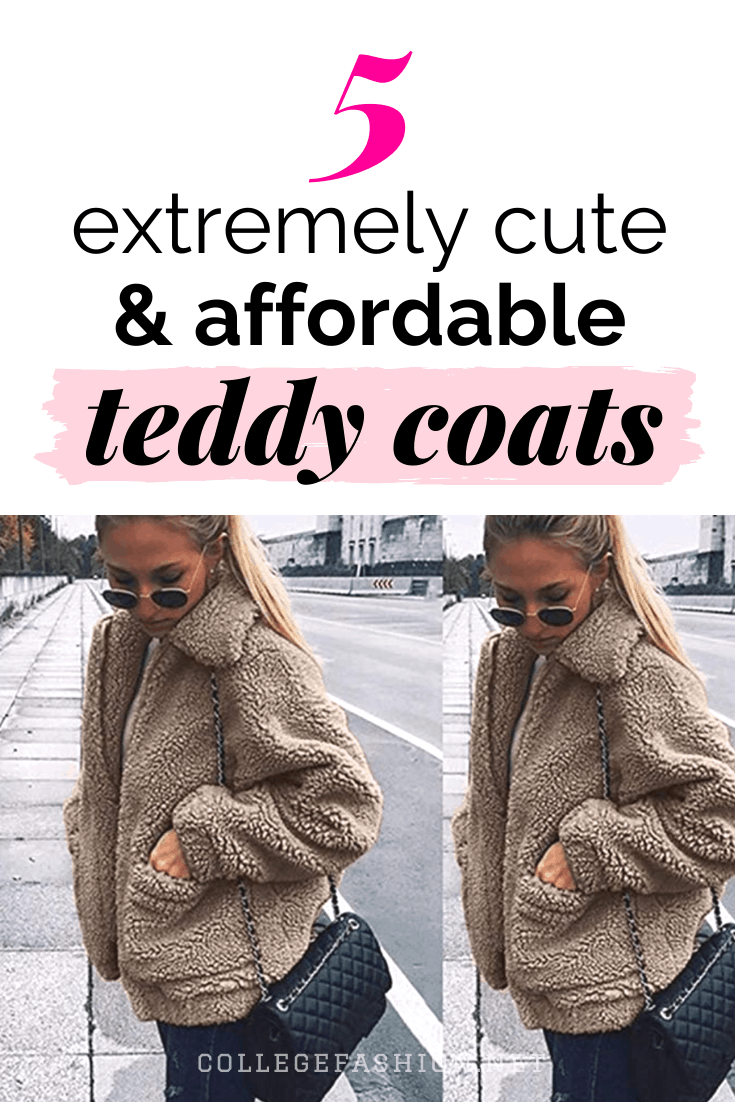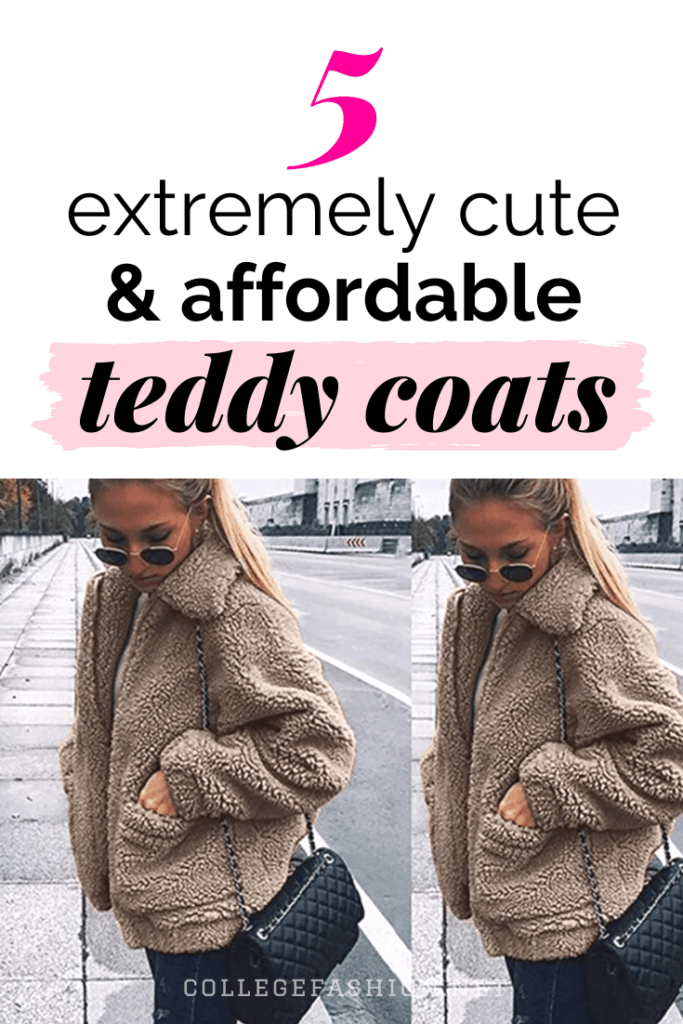 I have been obsessed with teddy coats for months now, and I'm finally pulling the trigger and getting my own. And it's not just because they're super cute. They're also really warm and practical if you live somewhere cold, like I do.
Teddy coats became really big last fall and have only gained more popularity since then. (One of the coats in this post has over 3,000 ratings on Amazon, with an average of 4 stars!) But cute and affordable teddy coats can be a little tricky to come by, so that's where this post comes in.
Related reading: The Best Cute Winter Coats for Every Budget
Without further ado, here are five of the coziest and cheapest teddy coats you can put in your shopping cart right now.
Amazon: Pretty Garden Teddy Coat – $31.99
This is one of the best selling teddy coats on Amazon right now, and it's not hard to see why.
This famous teddy coat has over 3,000 reviews with an average of four stars. It's also available in approximately 13 different colors. Not to mention it's $31.99! It's available in the zipper style seen above, or with buttons.
One thing to note before you purchase: Some buyers recommend buying a size up, though, as the company has a slightly different sizing chart.
Maurice's: Teddy Sherpa Jacket – $18.40
This affordable teddy coat looks super cozy and cute. Also this rusty brown color can be paired with basically anything. I am also a huge fan of the plaid lining.
Plus, you cannot go wrong with the price — under $20! This steal will keep you warm and stylish all winter long.
Old Navy: Sherpa Moto Jacket – $35/$45
I haven't seen nearly enough teddy moto jackets in stores, so I am definitely here for this Old Navy find. (Not to mention this jacket also comes in white!)
If you're looking for a teddy jacket, but want something a little more edgy and unique, this is the one for you. This is the perfect mix of on-trend and super cozy — aka the perfect piece for making that winter to spring transition.
Rue 21: Zip-Up Sherpa Coat – $15.00
This affordable little teddy coat is so fun and unexpected.
First of all, I love this color! It's feminine and flirty and will really stand out from the crowd. They have the same jacket in lavender as well, which is becoming one of my favorite colors of this season.
This jacket is light yet still cozy. You could absolutely keep wearing this into the spring — it's definitely made for those in-between days.
Target: Sherpa Pea Coat in Coral – $44.49
This is the kind of coat I see myself wearing ten years from now when I'm hurrying down a busy city street to a high-profile, fashion-y or creative job.
It's definitely not for everyone, but you have to admit this coat makes a statement: From the collar to the color to the buttons, everyone is gonna be looking at you in this coat.
This affordable teddy coat is also a winner because it's longer than the other jackets featured here, which is a big bonus for surviving cold weather. Having a longer coat to keep your legs warm is a purchase you will not regret, trust me.
I want to hear from you!
Which of these affordable teddy coats is your favorite? Have you already hopped on the teddy coat train? What's your go-to winter fashion staple?