Update: While we stand by this advice, we've published an updated guide to trendy winter coats for 2021 — check it out for our new favorites!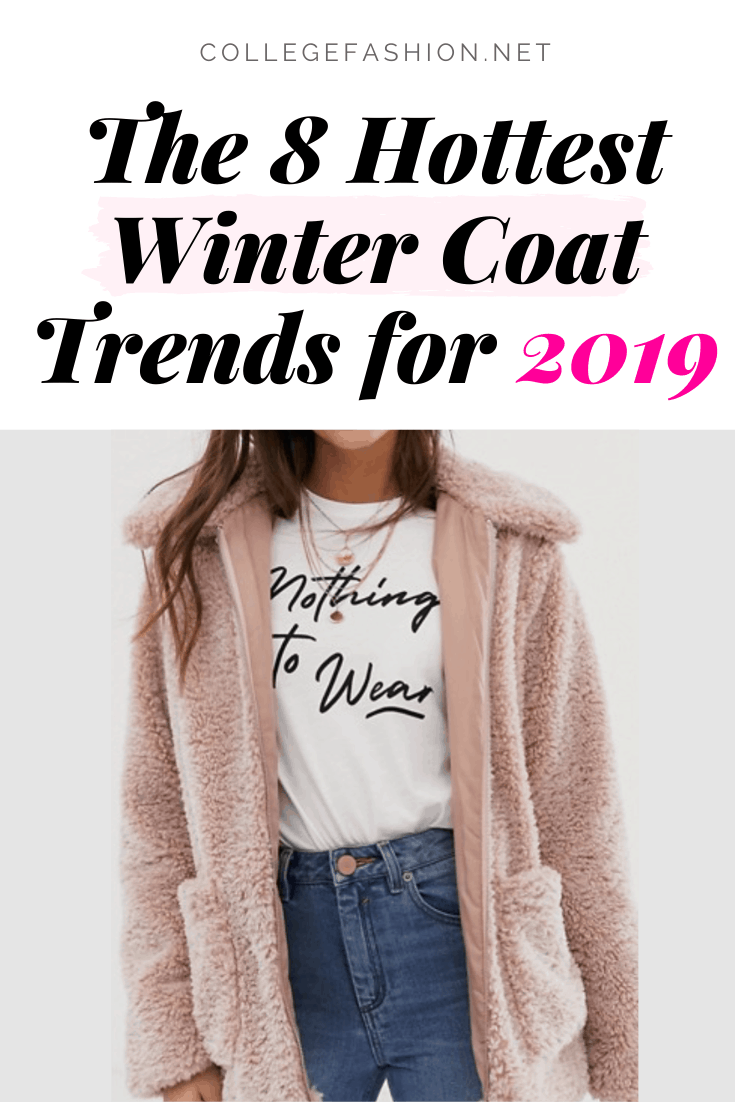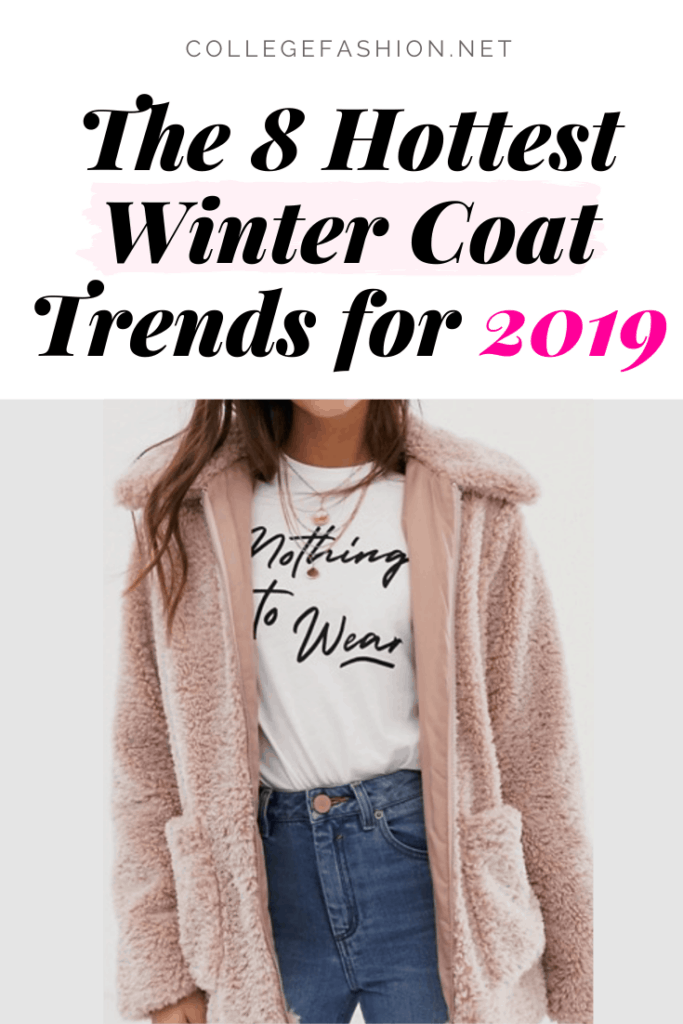 Winter is fast approaching, and for those of you who live somewhere cold, it's time to bring out gloves, hats and winter coats!
We already showed you some of the best winter coats under $50, even more affordable winter jackets under $100, plus the best cute winter coats for all climates, and today we'll share with you the hottest winter coat trends of 2019 that every fashion girl should know about. They're sure to look great with any outfit this season.
1. Long Teddy Coat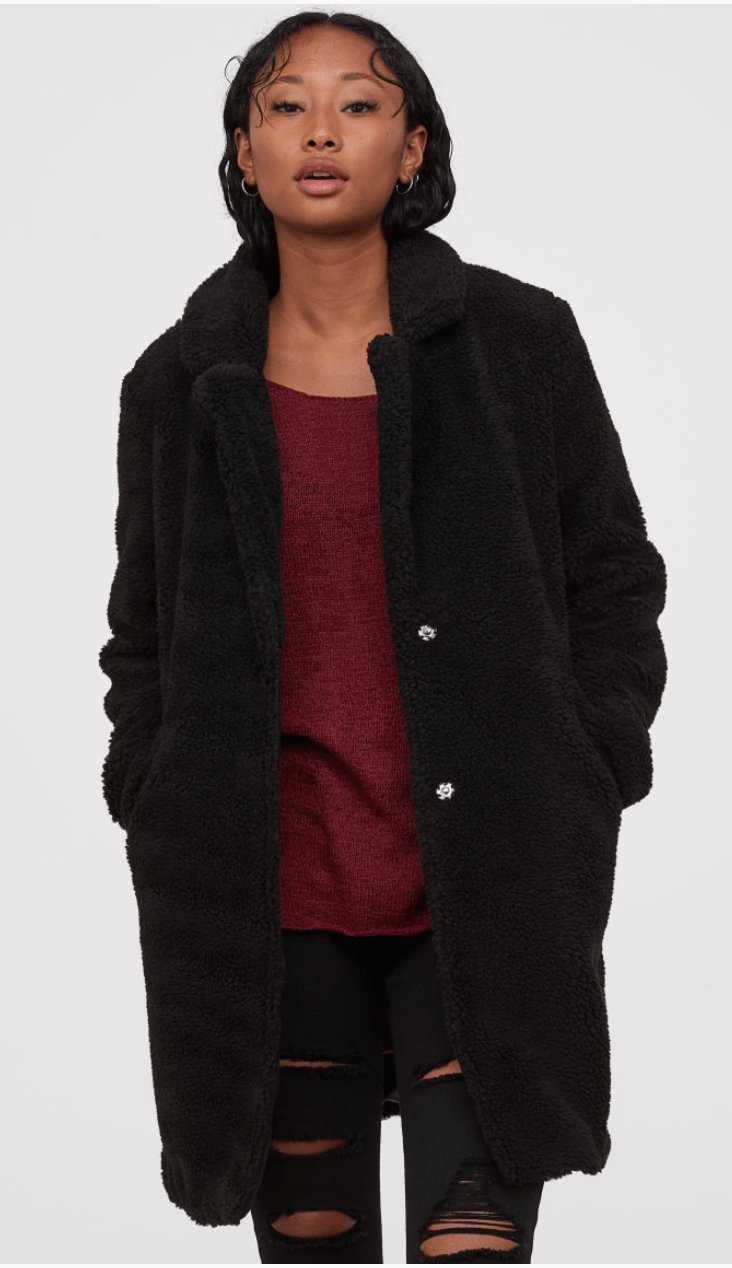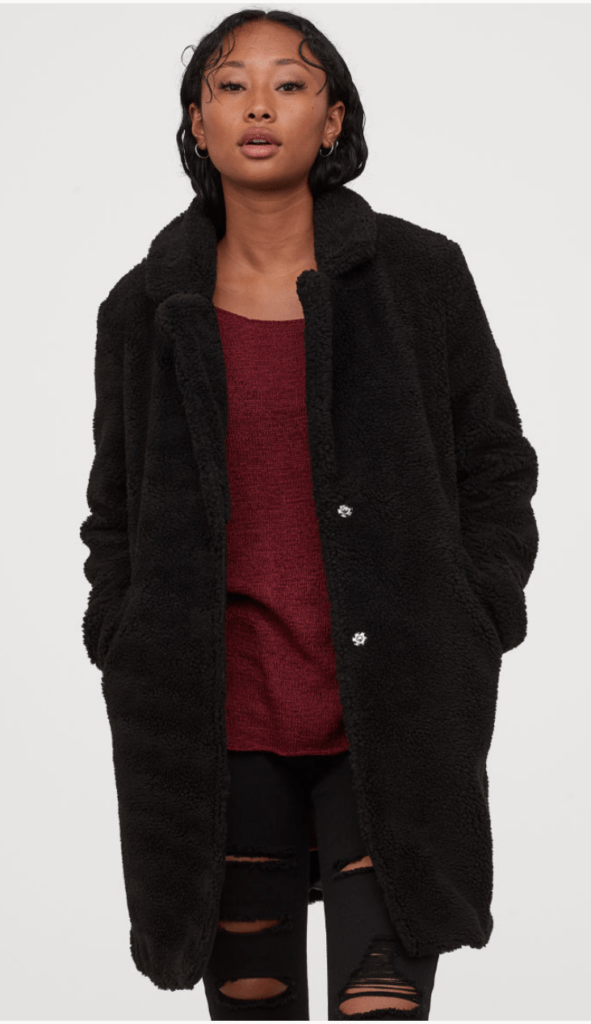 A trendy long teddy coat like this one is perfect for you if you like the total black, glamorous look, or if your style is on the edgier side. (See our guide to affordable teddy coats for more options!)
Outfit-wise, I could see this coat paired with ripped jeans, a black hoodie and combat boots or black ankle boots.
2. Short Teddy Jacket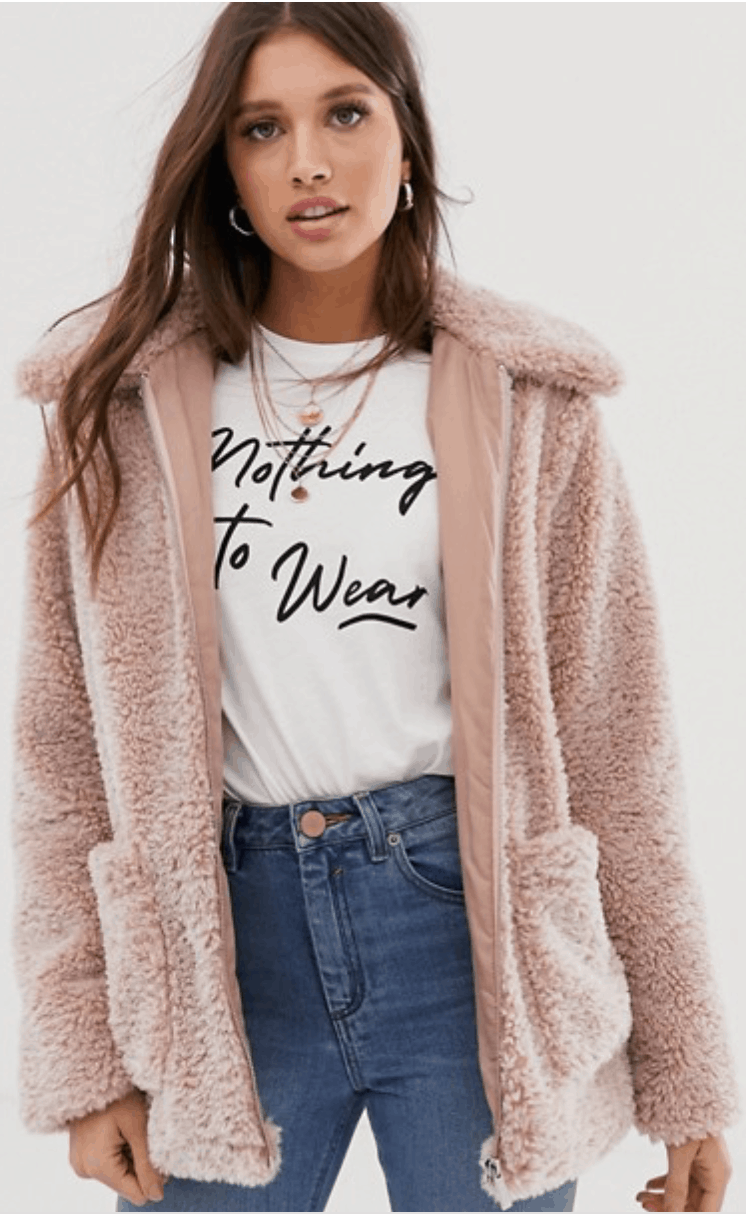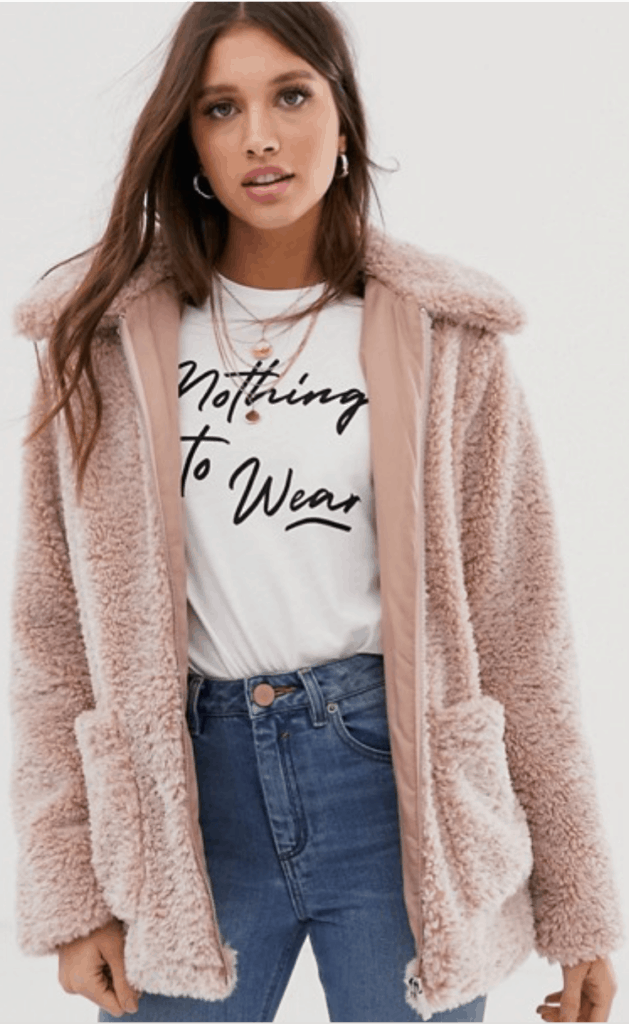 If you want to try out the teddy coat trend but want something a little more fun and everyday-wearable, another option is a shorter jacket, like this pretty pink one.
You could pair this jacket with jeans, a printed shirt and sneakers à la the model above, or you could wear this jacket over a dress, tights and ankle boots for a dressier event.
3. Check Coat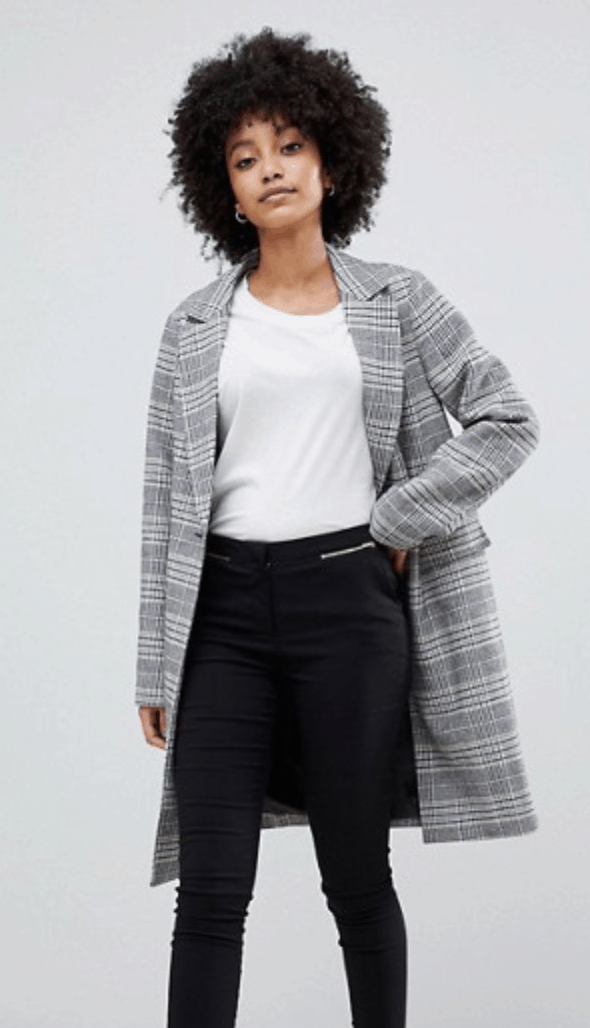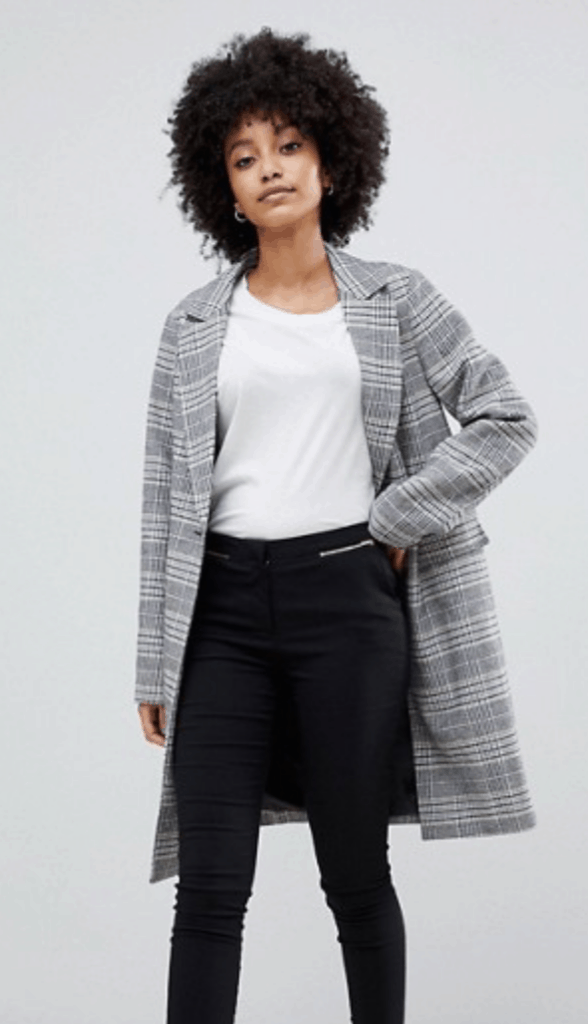 This check coat will please every fashionista out there! Tailored plaid coats are one the biggest coat trends of the season, and they're really versatile pieces to own.
If you have to dress formally for an internship or maybe a fall graduation, this coat would look great over a plain colored top or dress. That said, you can also break the formal style of this coat by wearing it with warm colors like yellow or orange, or by pairing it with sneakers such as Air Force Ones or Stan Smiths.
4. Faux Fur Aviator Jacket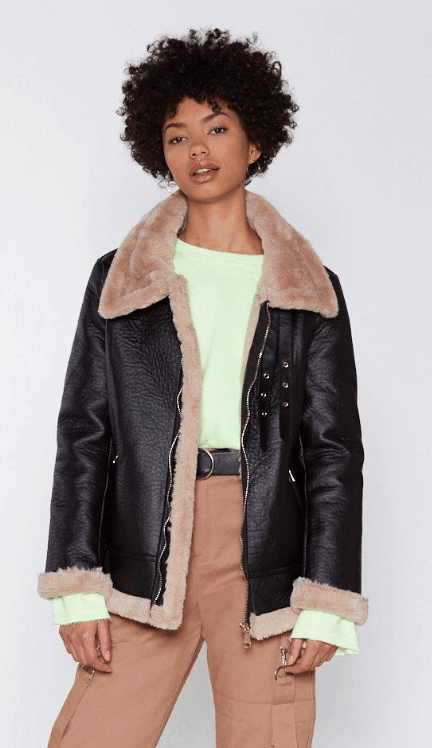 If faux fur coats are not your thing, then this oversized aviator jacket with a faux fur lining at the neck is a great compromise — and so trendy! This jacket would look great paired with a knit sweater, black jeans and some warm winter boots.
5. Cropped Puffer Jacket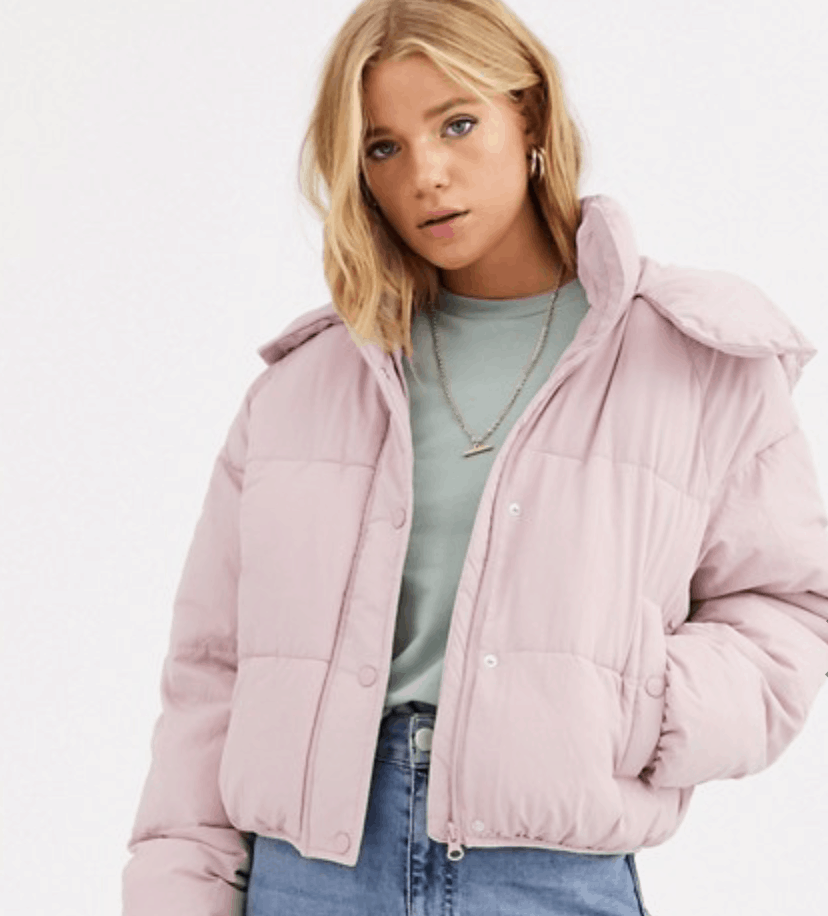 Colorful puffer jackets are still going strong this season, especially in pastel colors and cropped lengths like the jacket pictured here.
If your fashion style leans more towards athleisure, then this is the perfect jacket for you, paired with leggings or joggers and sneakers.
6. Faux Fur Coat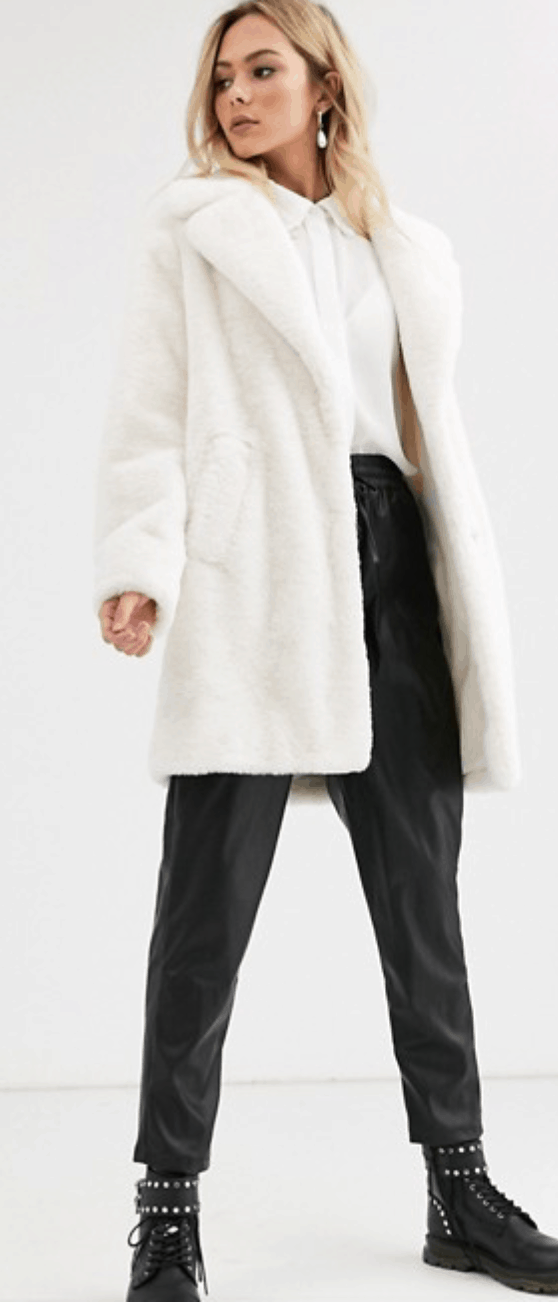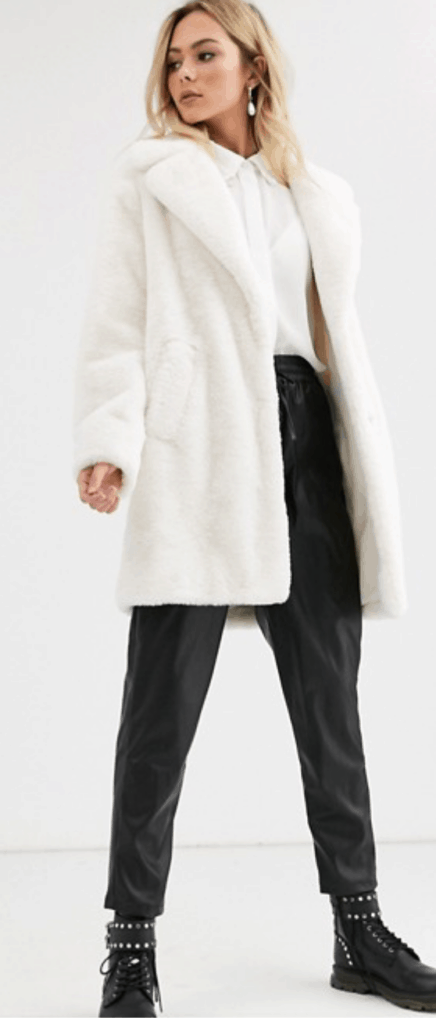 Faux fur is incredibly trendy this year, so this coat is a no-brainer! Some affordable pieces of clothing have the ability to make you feel like a million bucks, and this cream fur coat is definitely one of them.
Styling-wise, there are a few options. As pictured, you could go for an edgy look with leather pants and combat boots, or you could pair this coat with a dress and heels for a chic look.
7. Faux Fur Bomber Jacket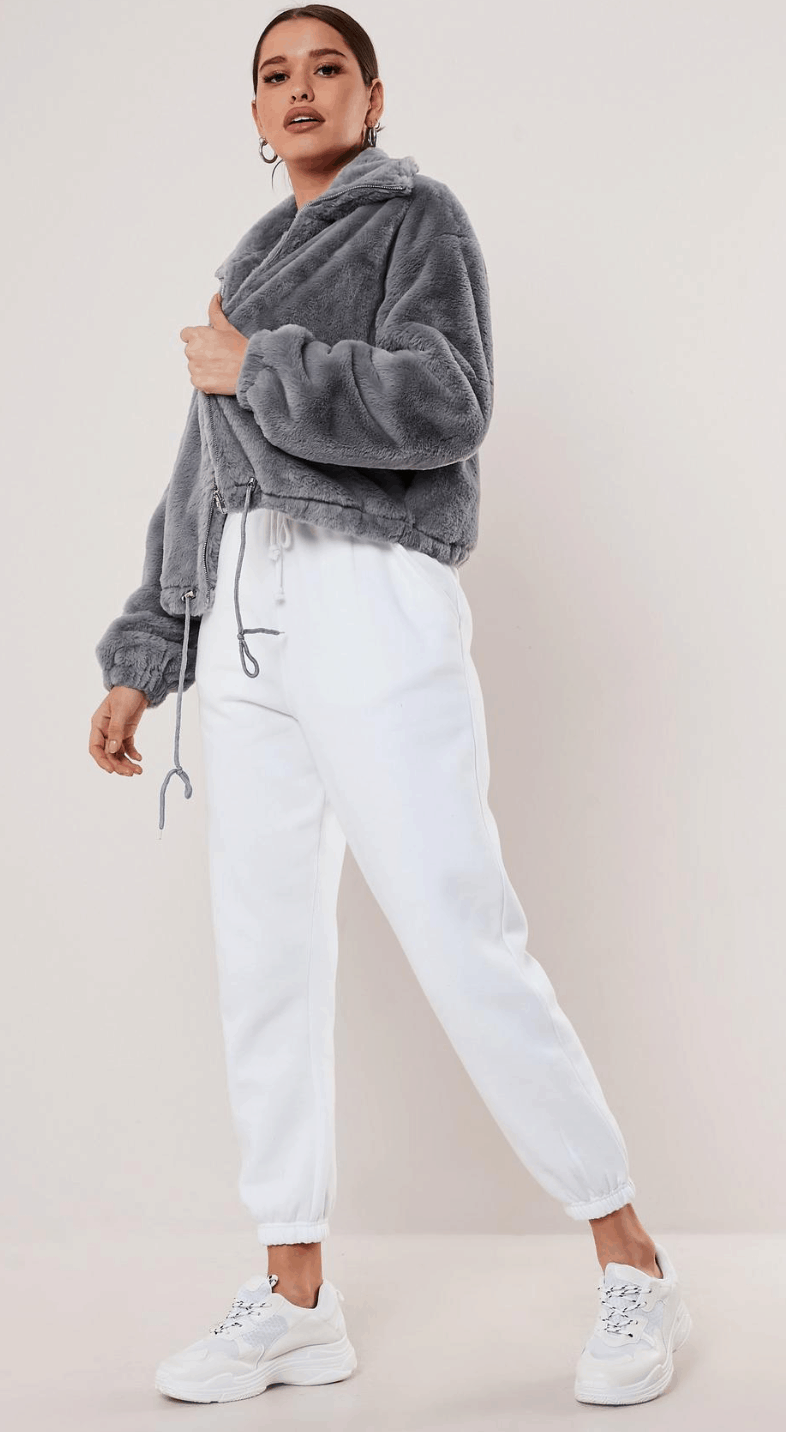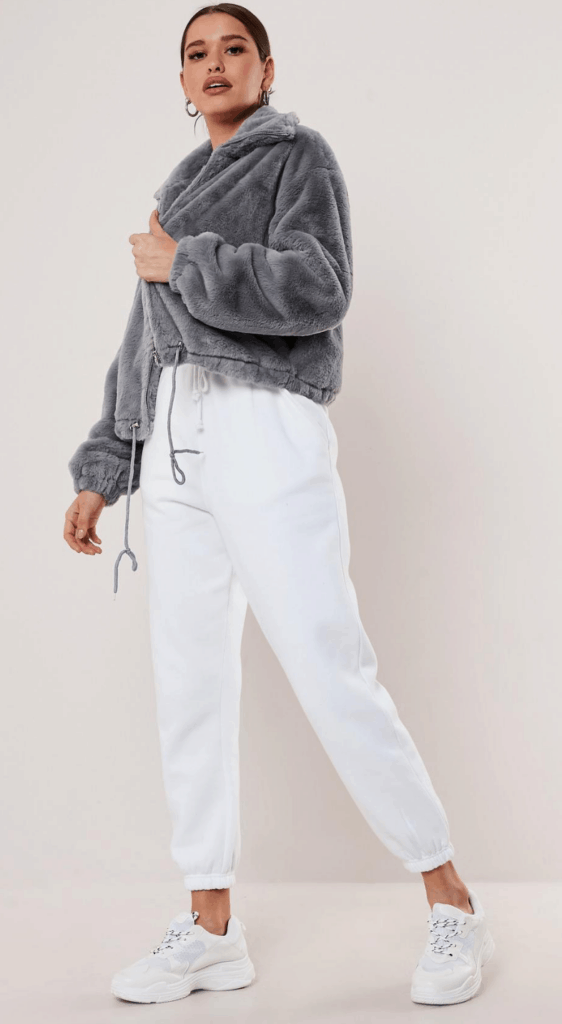 This winter, there is a new take on the bomber jacket, which has been loved for many seasons. This fur bomber jacket is a really versatile piece that you can dress up or down depending on your needs.
For a casual look, you could wear this jacket as pictured, with joggers and sneakers, or for a more elegant look, you could pair it with jeans, a nice top such as a satin shirt, and heels.
8. Wrap Coat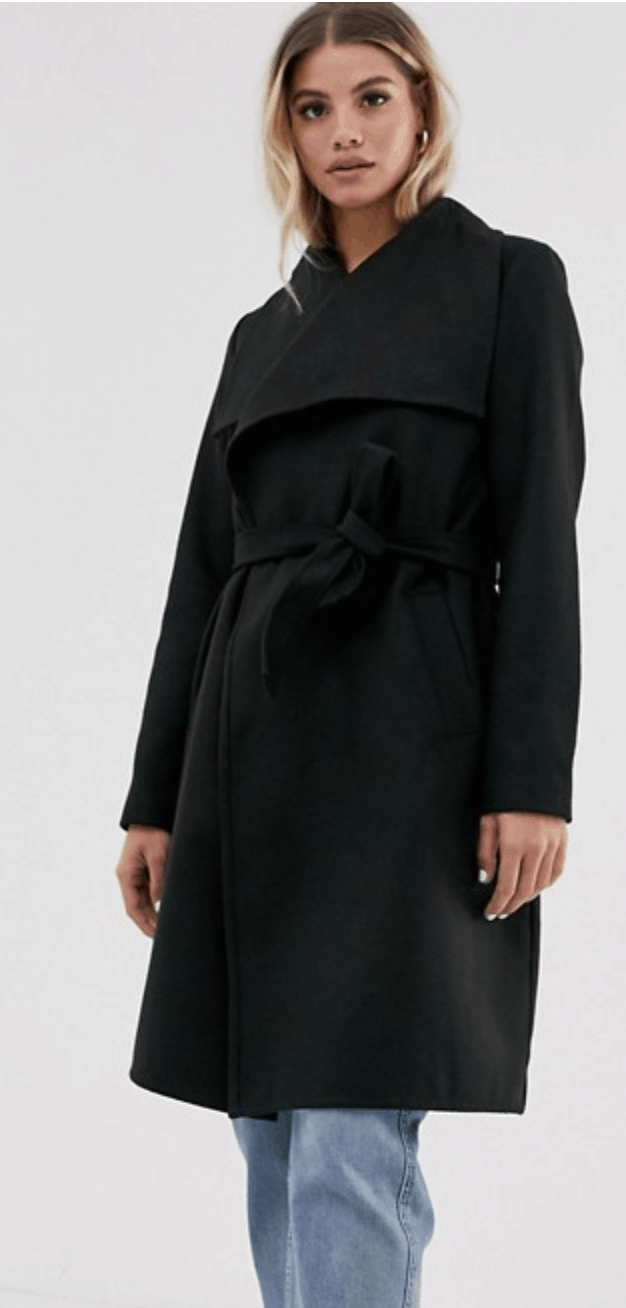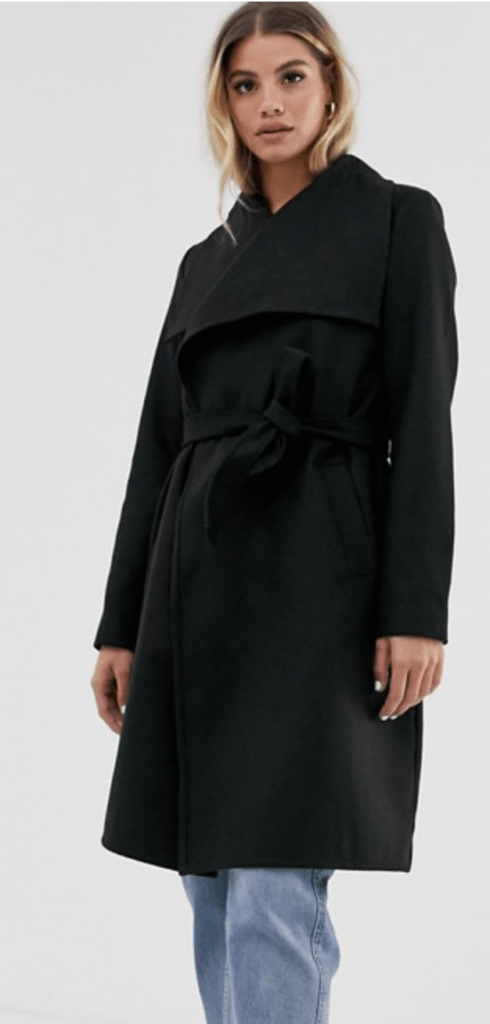 This trendy yet classic coat is perfect if you want to look put together and classy! I would recommend pairing this coat with neutral or basic pieces like black jeans, a turtleneck or a thick winter sweater, and thigh-high boots or heeled ankle booties.
What do you think of these winter coat trends for 2019?
What do you think about these winter coats? What's your favorite style of the bunch? Let us know in the comments section.