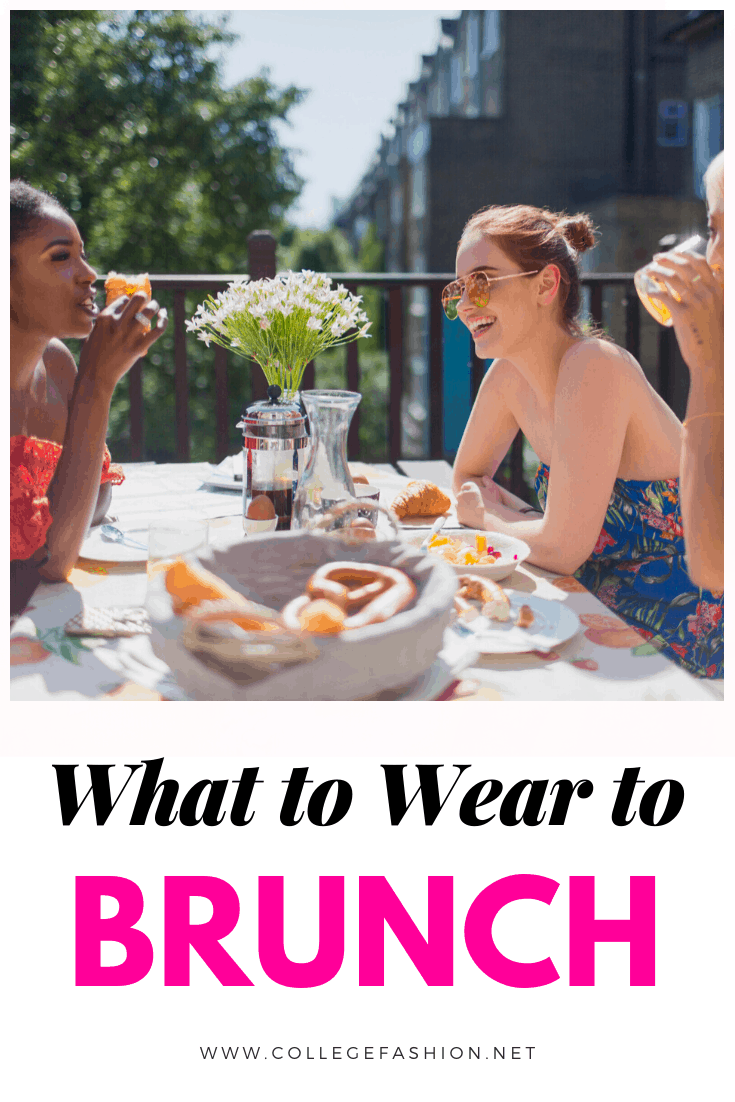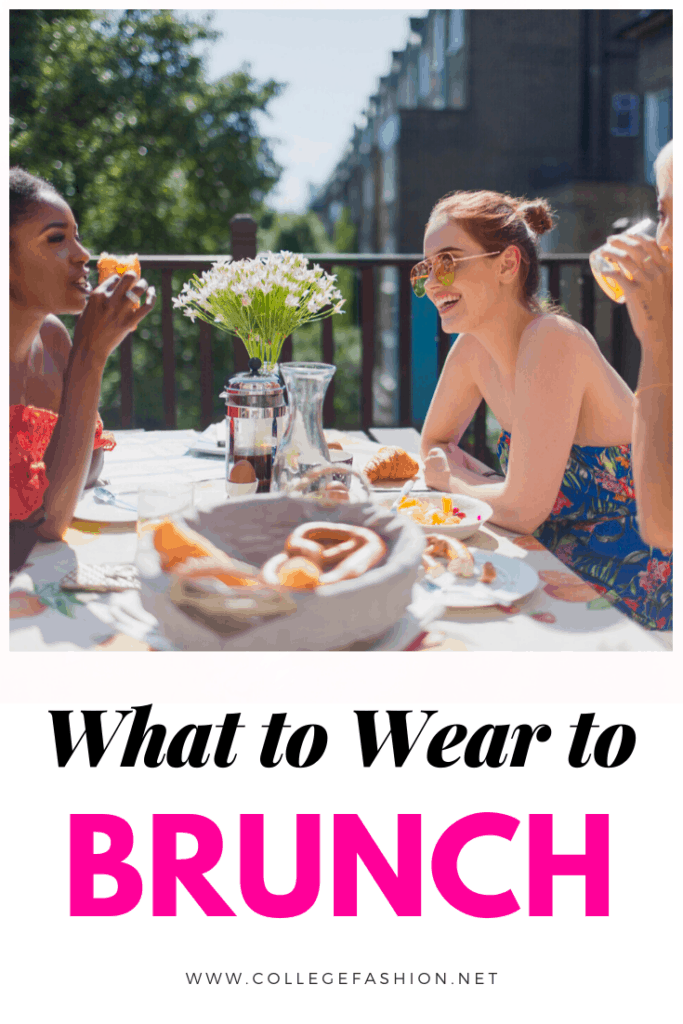 They do call it Sunday Funday for a reason! Once the sun comes out, all the fun activities start to pick up for spring. One super popular weekend activity for college gals around the globe is BRUNCH!
I'm a big fan of brunch because it's a great excuse to eat a ton and take a break in your busy schedule to catch up with friends. Whether you go to school in a small town or a big city, there's always a cute little breakfast spot to drag your friends to every once in a while.
Whether you're a veteran brunch-er or a first timer, brunch can be a fun way to show off the cute outfits you never have the chance to wear. Here are three ideas for what to wear to brunch in the springtime.
Structured in Springtime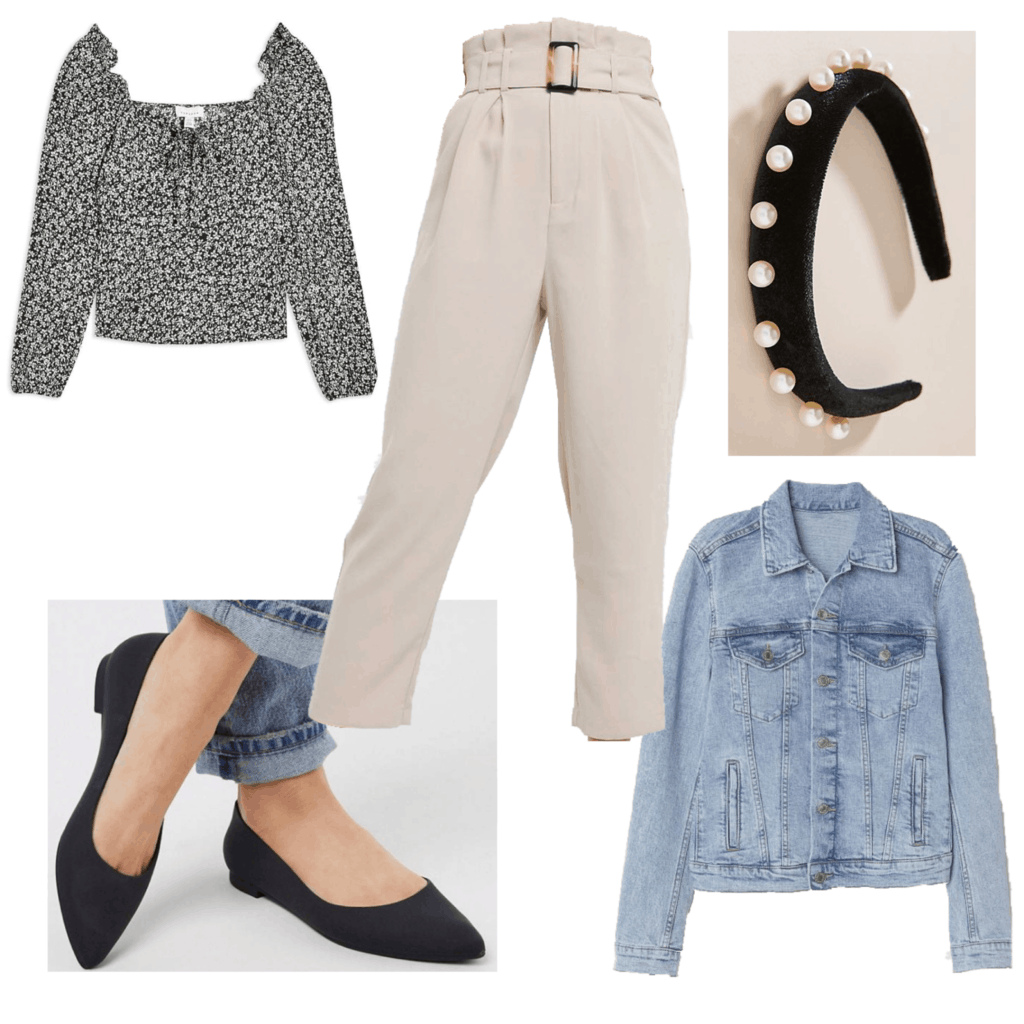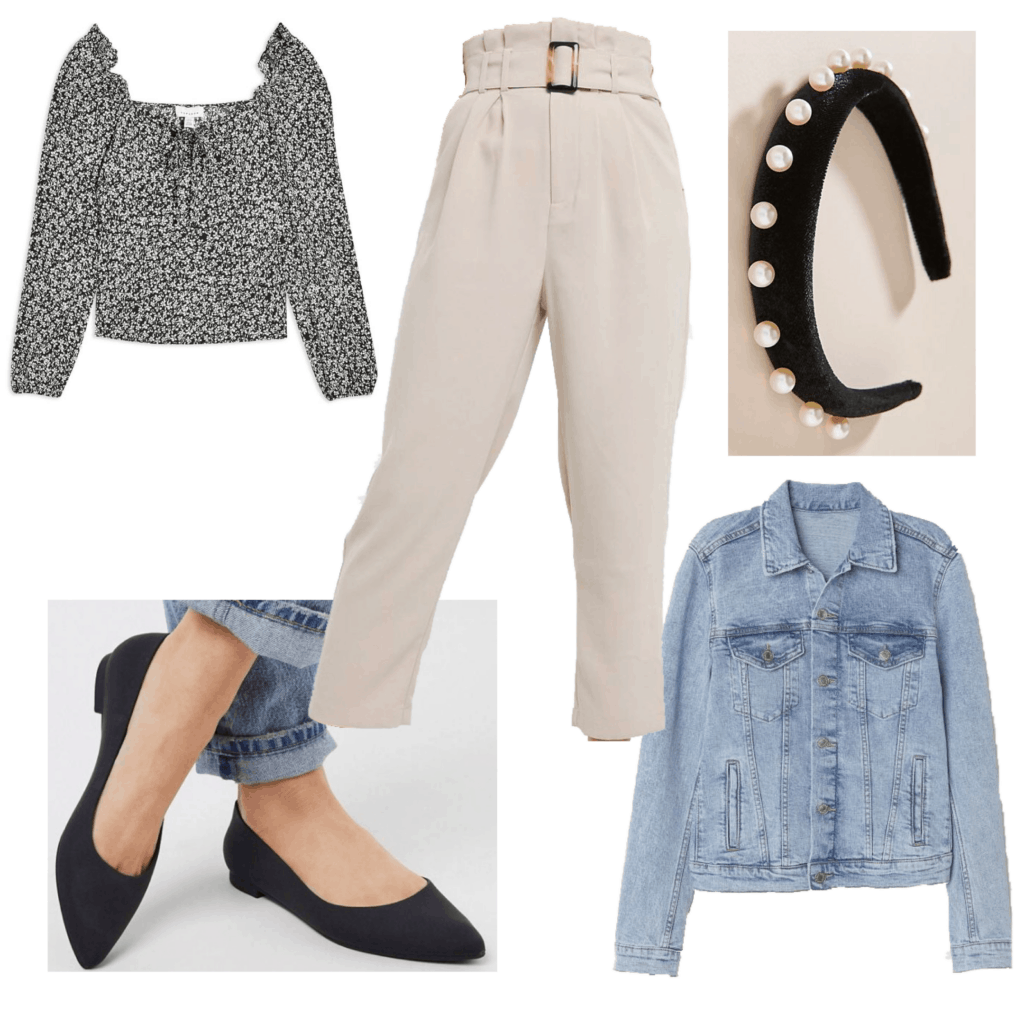 Products: Top – Nordstrom, Pants – ASOS, Shoes – ASOS, Jacket – H&M, Headband – Anthropologie
This outfit is a great way to blend casual and professional for brunch with a coworker or anyone else you'd like to impress.
Pair these beautiful pleated and belted cream colored pants with a less structured and flowier top to provide some elegant contrast.
Throw a light jean jacket over the top to take this outfit from the office to the weekend.
Finally, some simple black accessories like these black flats and a black velvet pearl headband add some neutral class to this outfit.
Pop(py) of Color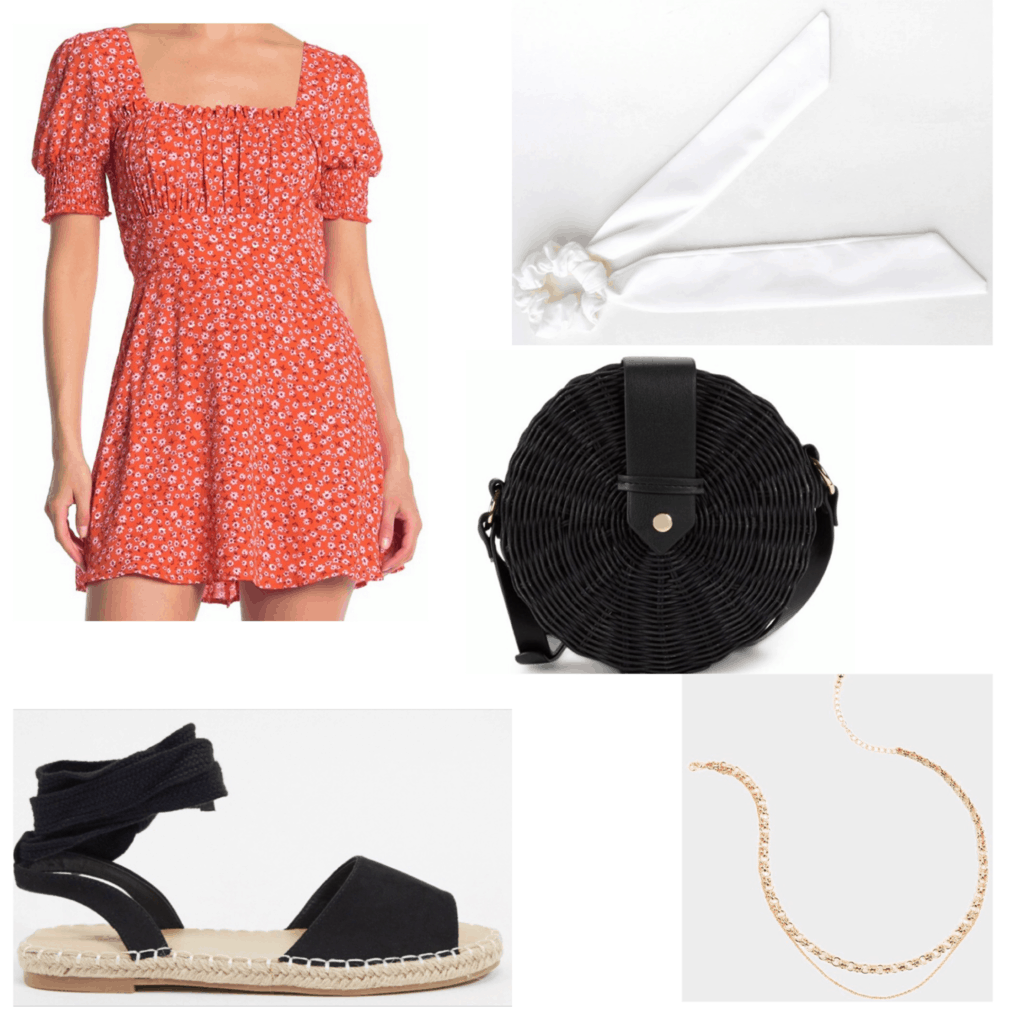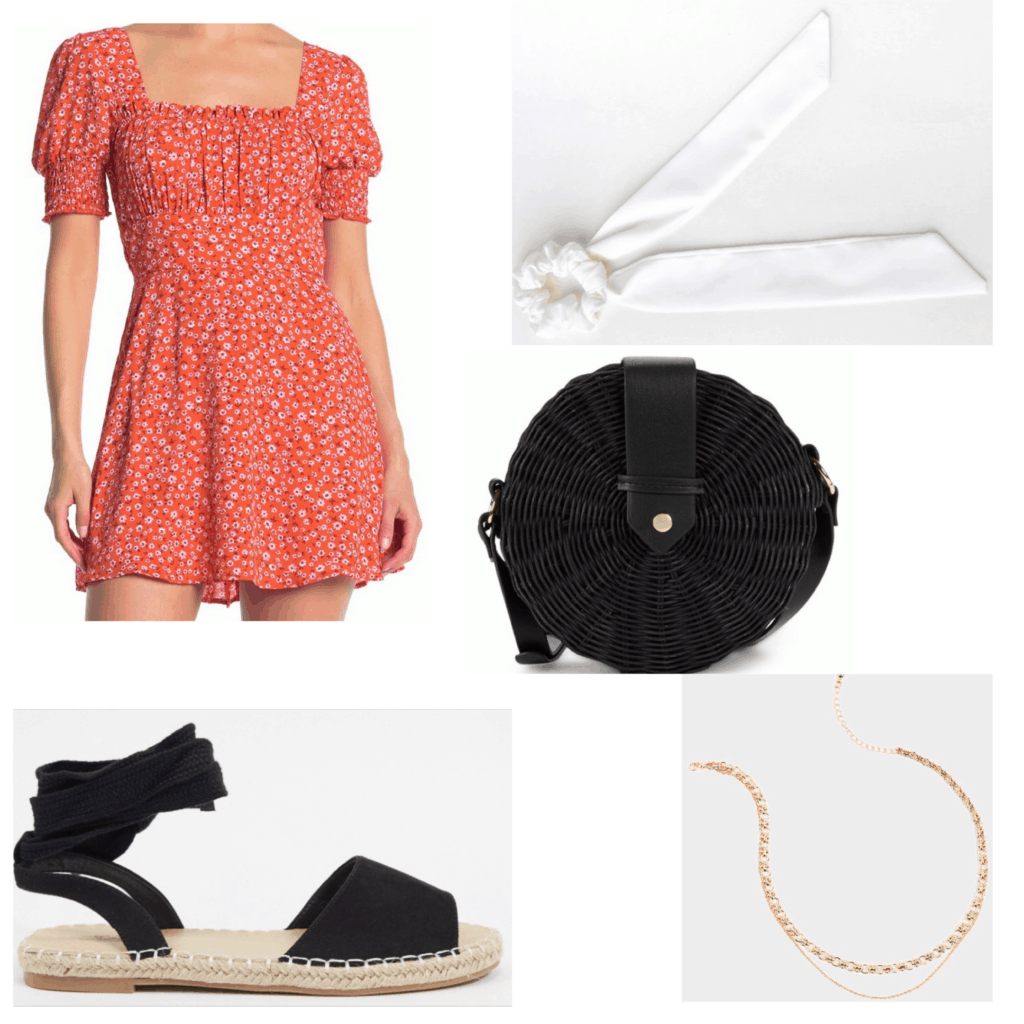 Products: Dress – Nordstrom Rack, Shoes – ASOS, Hair Scarf – Francesca's, Necklace – Francesca's, Bag – Saks Off 5th
If you're looking to show off a bit or try out a dress you haven't had the chance to wear, brunch is the perfect place! This cute ruched red floral dress is a great statement piece for spring.
Pair it wish some neutrals by rocking these black and straw espadrilles, and tie the look together by accenting with a black straw cross-body bag.
Dainty accessories like a thin layered necklace and a white hair scarf scrunchie are great accents to subtly make you look put together.
Pretty in Pastel Pink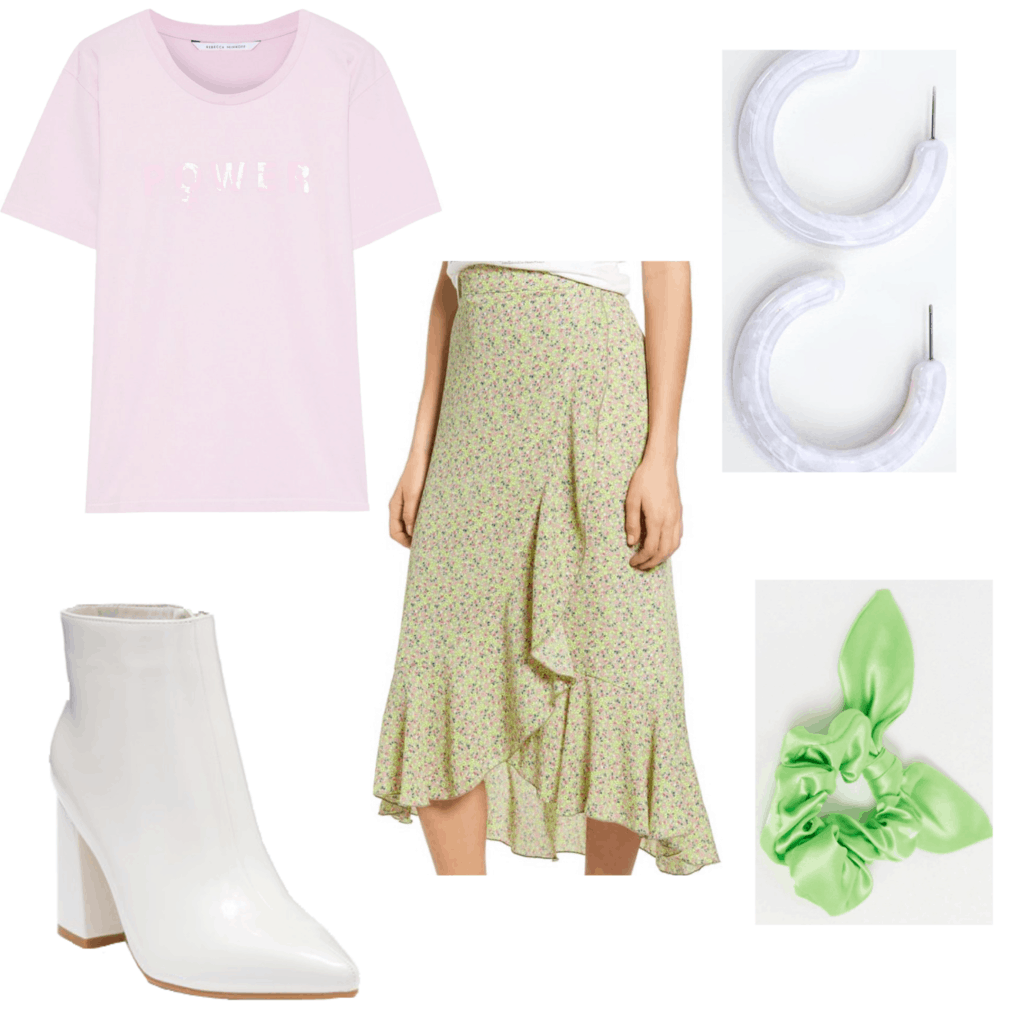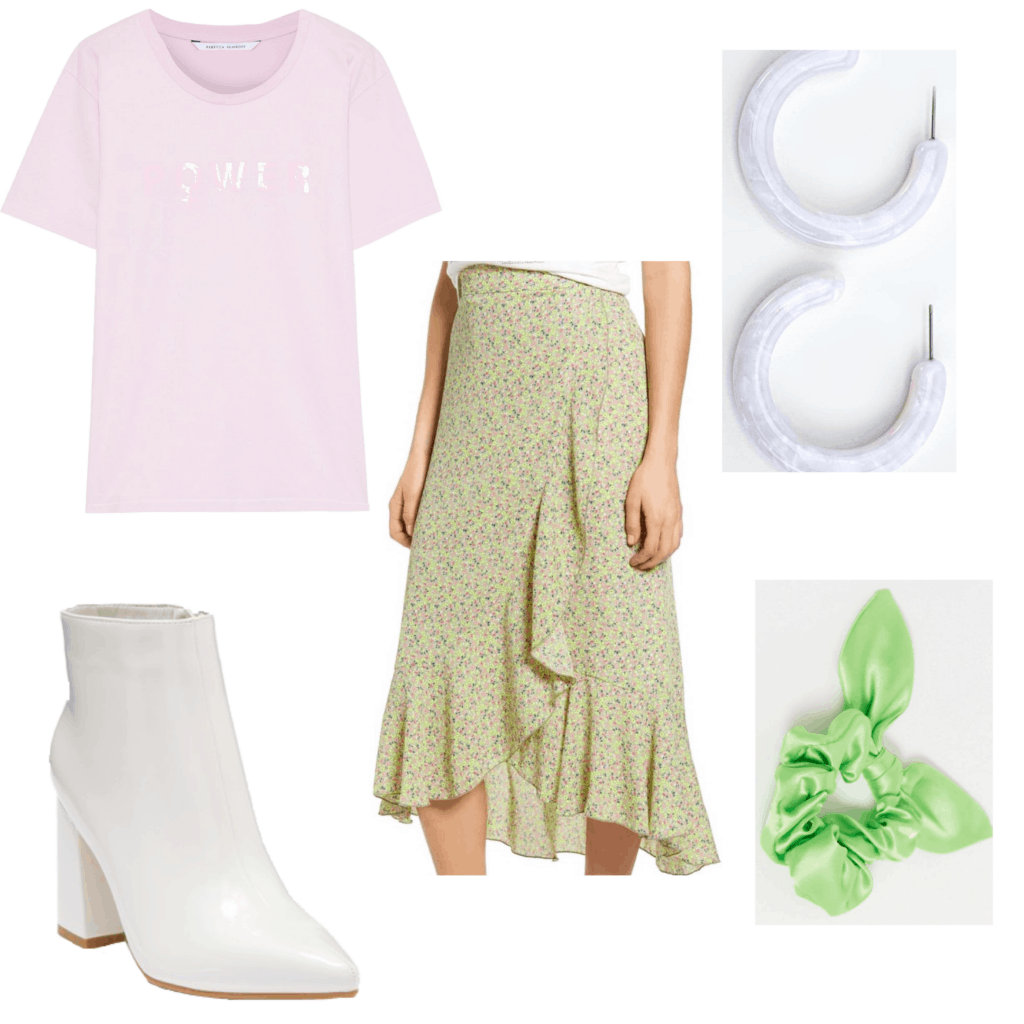 Products: Shirt – The Outnet, Skirt – Nordstrom, Boots – Nordstrom Rack, Earrings – Francesca's, Scrunchie – ASOS
To get you into the spring spirit, here's an outfit that features pastels and a flowy skirt!
A light pink "girl power" t-shirt and a pink, purple, and green patterned skirt is a great pair and a nice contrast of casual and girly.
I love these white booties – they're a great way to still keep your feet warm in springtime yet they are a light and refreshing shade of white. White resin earrings match the white of the boots for an accessory on top, and the green scrunchie draws in the colors of the skirt.
What do you think of our guide to what to wear to brunch?
Do you have a go-to brunch outfit? Which of these outfits do you like best for spring?
Let me know in the comments!