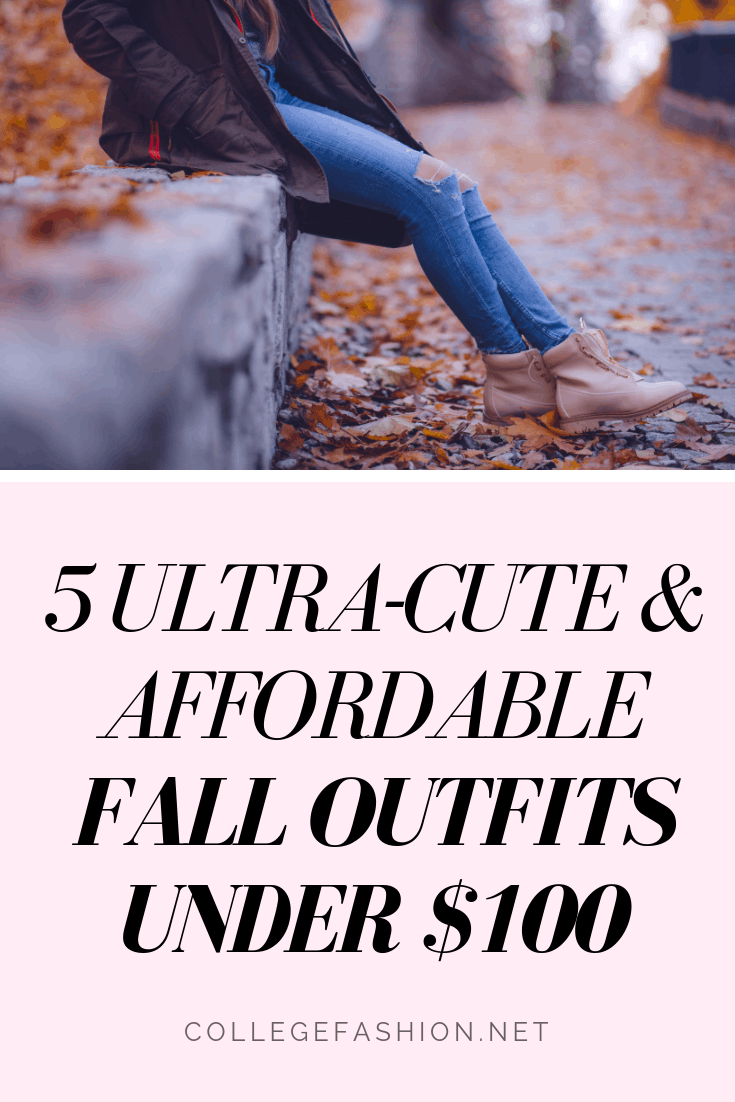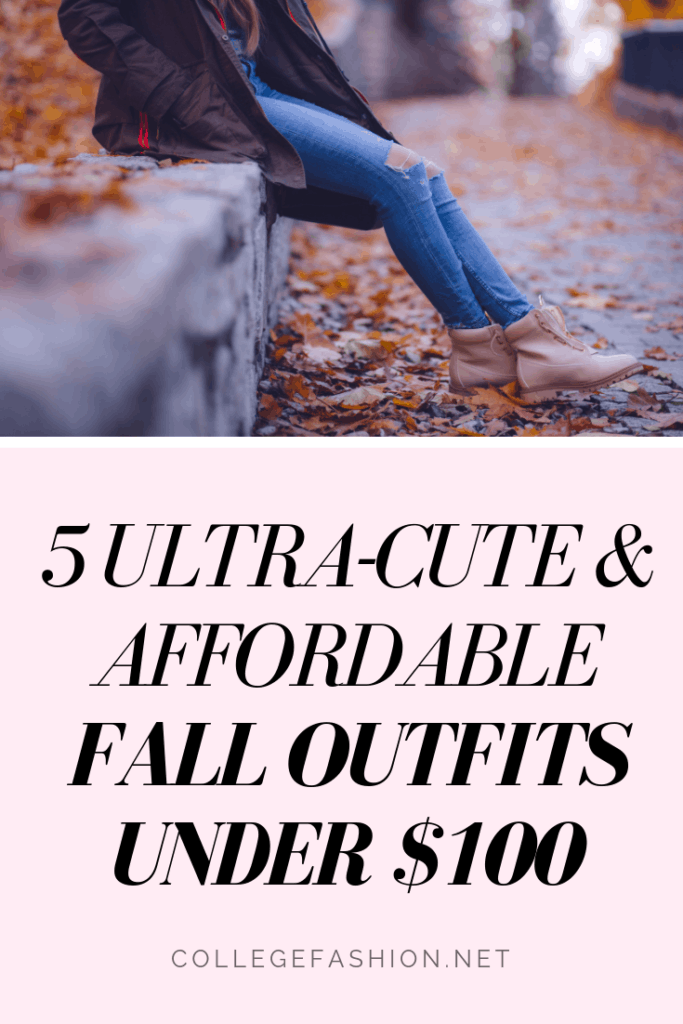 The weather is getting colder, and the leaves are starting to fall. You know what that means… it's time to trade shorts and sandals for boots and sweaters!
But giving your wardrobe an update each season can get expensive. While most of us would love to have a closet full of Fall 2019 fashion trends, we must also be realistic.
So today I'm sharing some fall outfits that won't drain your bank account.
Of course, you can also use these outfit sets as inspiration if you already own similar pieces. Maybe all you'll need to buy will be a statement piece or trendy accessory!
You ready? Read on to discover five fun fall outfit ideas that are under $100.
Fall Outfit: The Autumn Enthusiast ($88.61)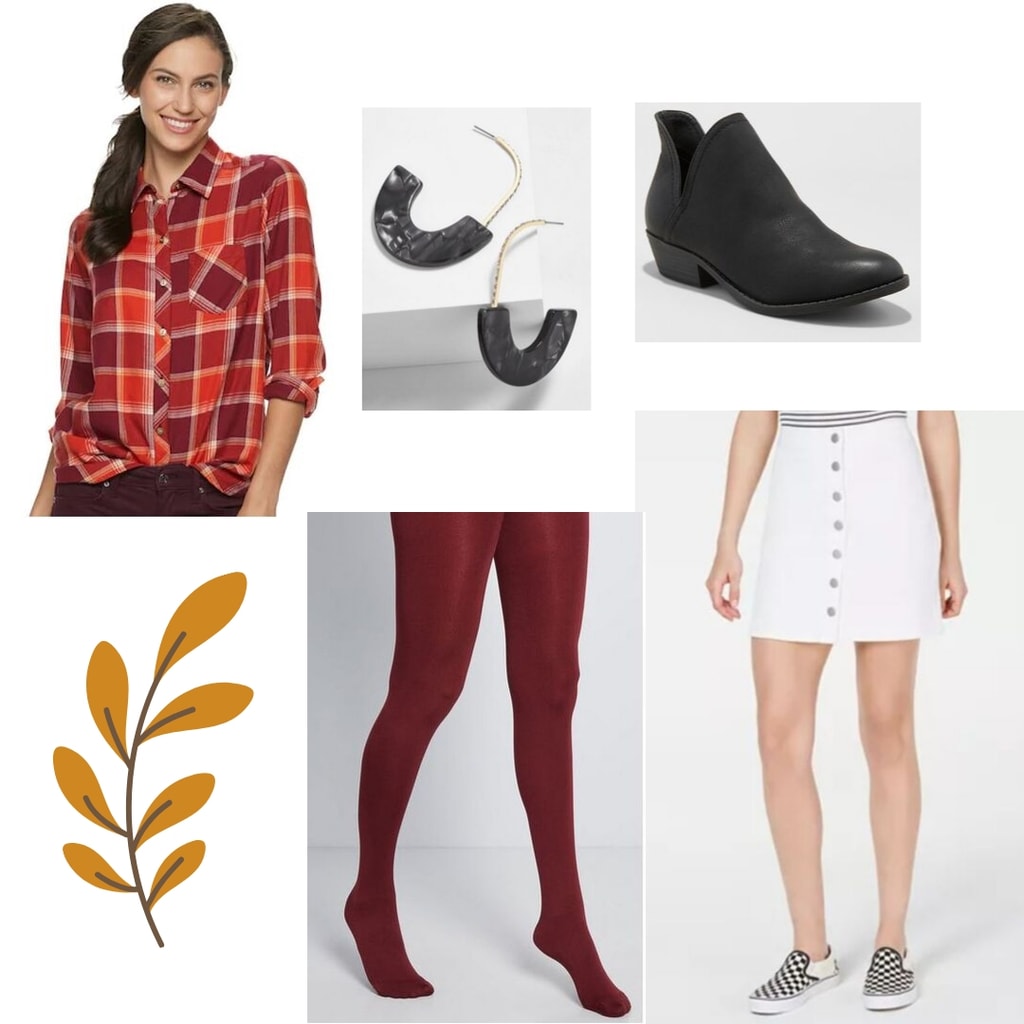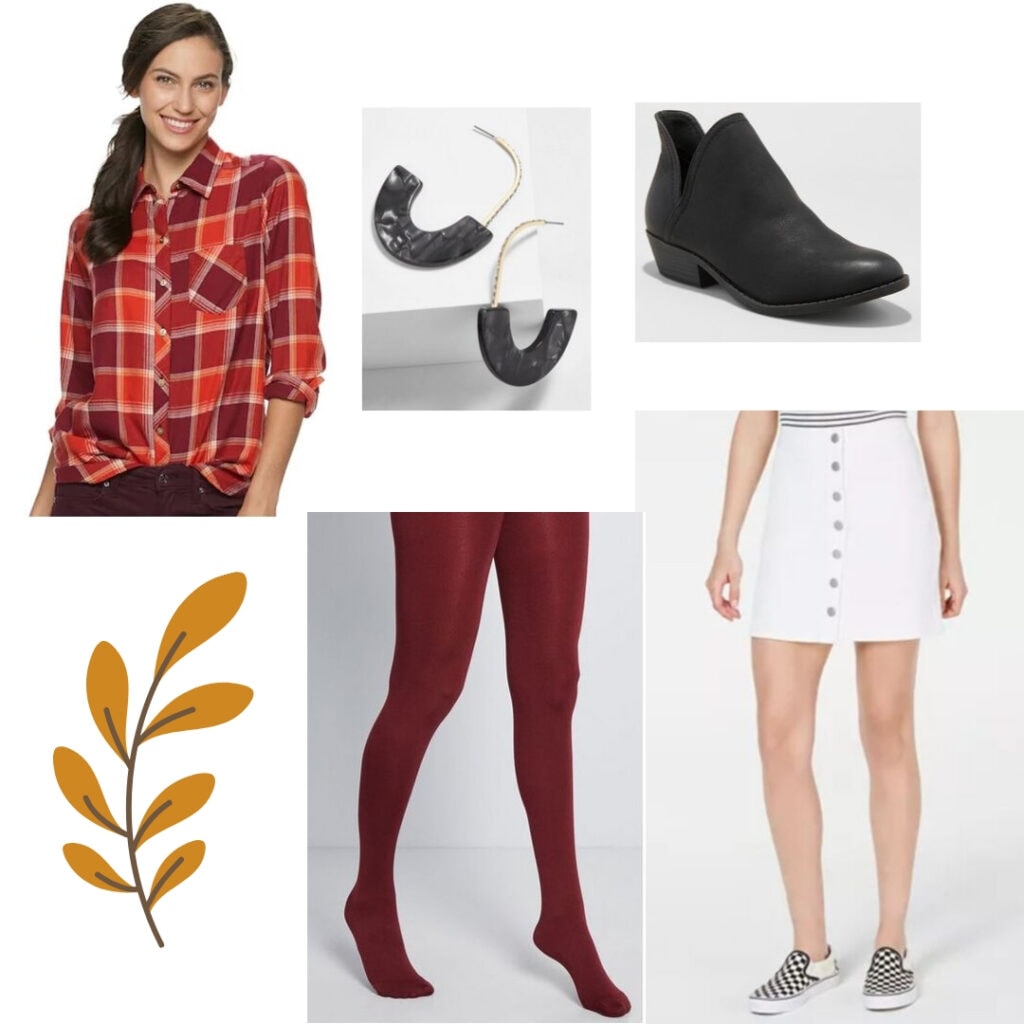 Products: Shirt – Kohl's, Earrings – Baublebar, Skirt – Macy's, Tights – Modcloth, Boots – Target
Dress in the colors of autumn with this cute and inexpensive fall outfit.
This look would be perfect for apple picking, visiting a pumpkin patch, or just going to class. Also, each of these pieces could easily be reworn with other outfits.
Flannel is a classic fall favorite. This one is in cheerful seasonal colors. A white button-up skirt makes the look a little less casual, and fun tights and classic boots will keep you warm.
The Casual Dresser ($46.97)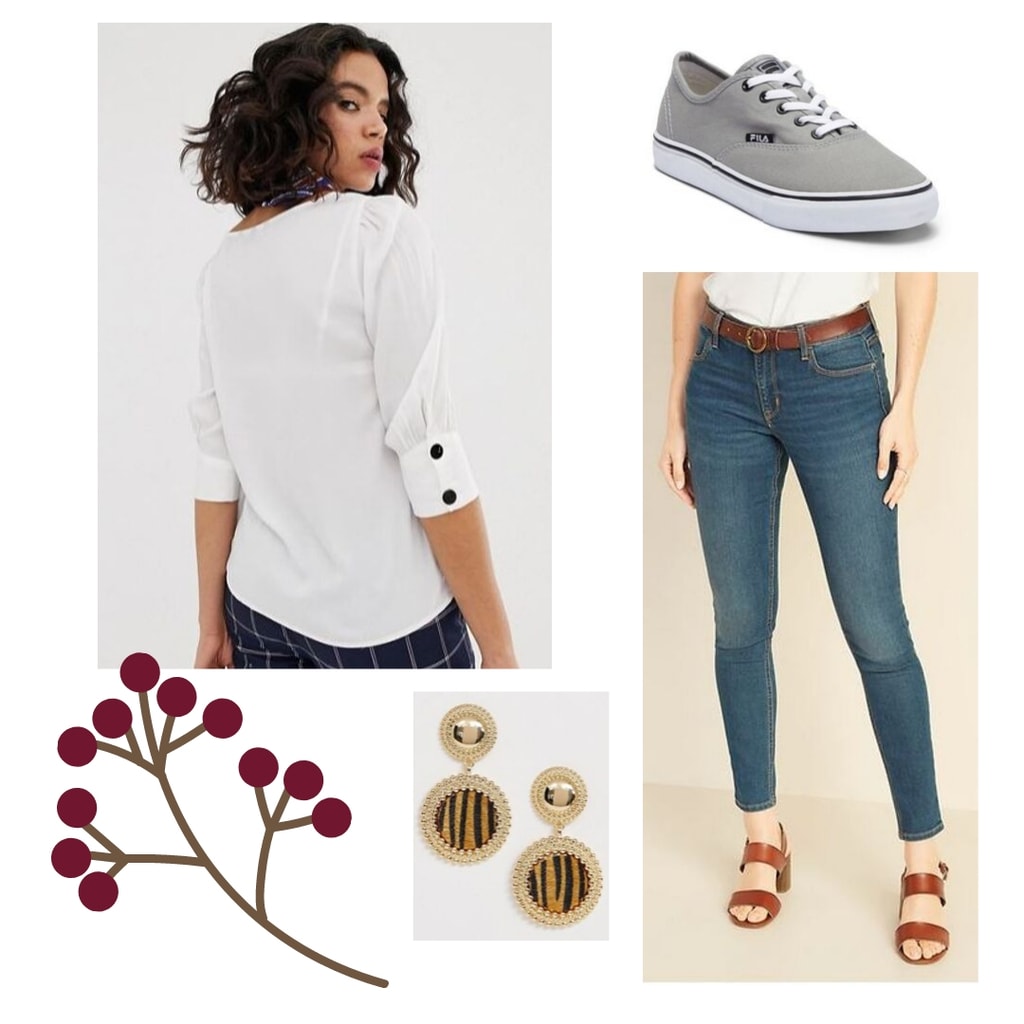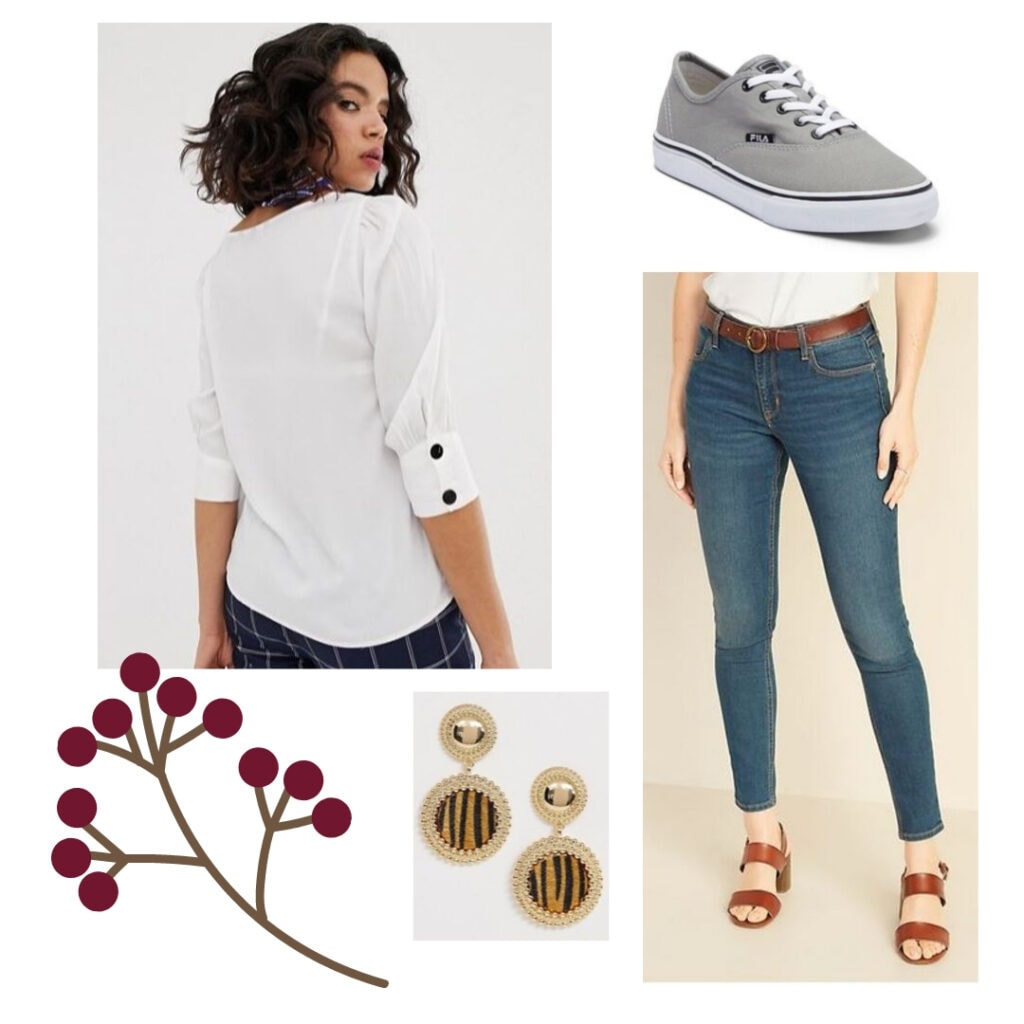 Products: Blouse – ASOS, Jeans – Old Navy, Sneakers – Nordstrom Rack, Earrings – ASOS
This outfit is chic but casual. Whether you wear it to class, work (depending on how casual your dress code is), or weekend adventures, you'll be both stylish and comfortable.
The chic white blouse, blue skinny jeans, and grey sneakers are a little basic on their own, but the earrings make the outfit look polished and trendy.
The Statement-Maker ($78.78)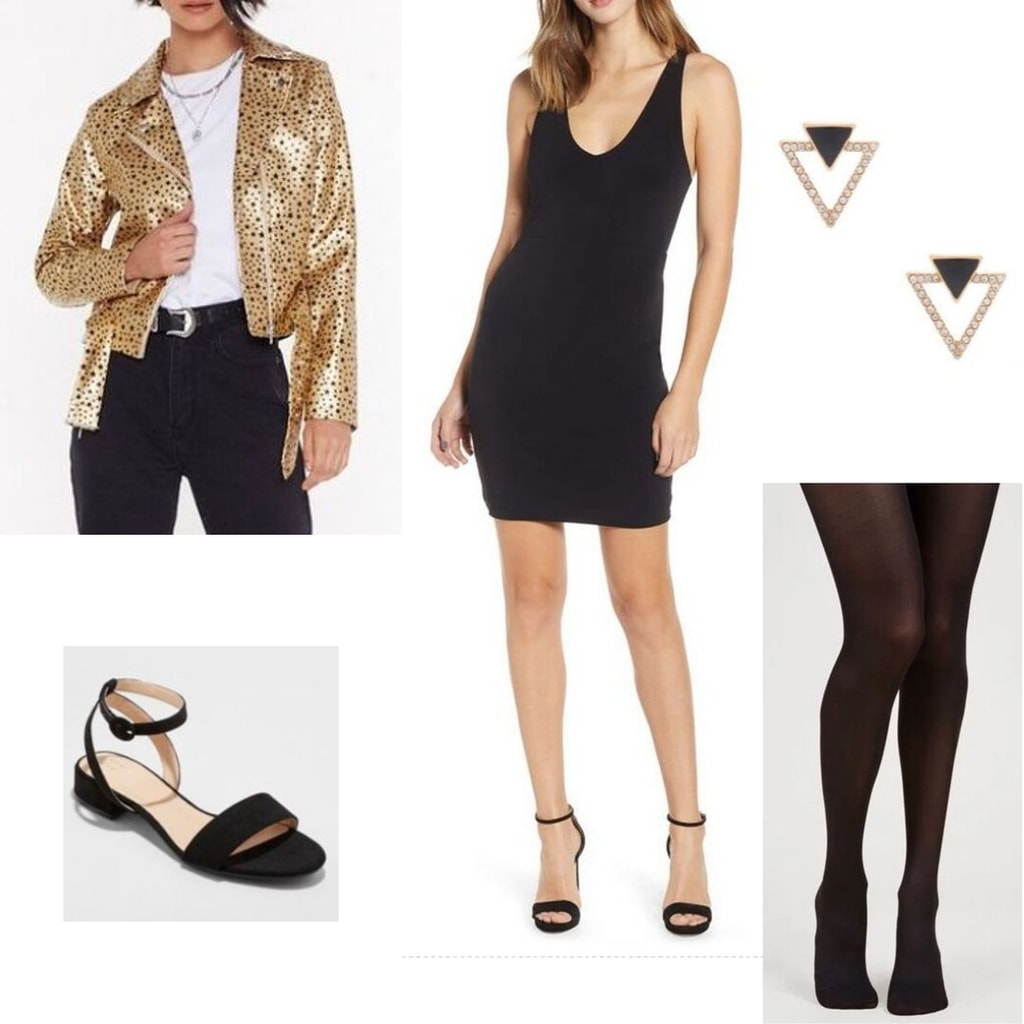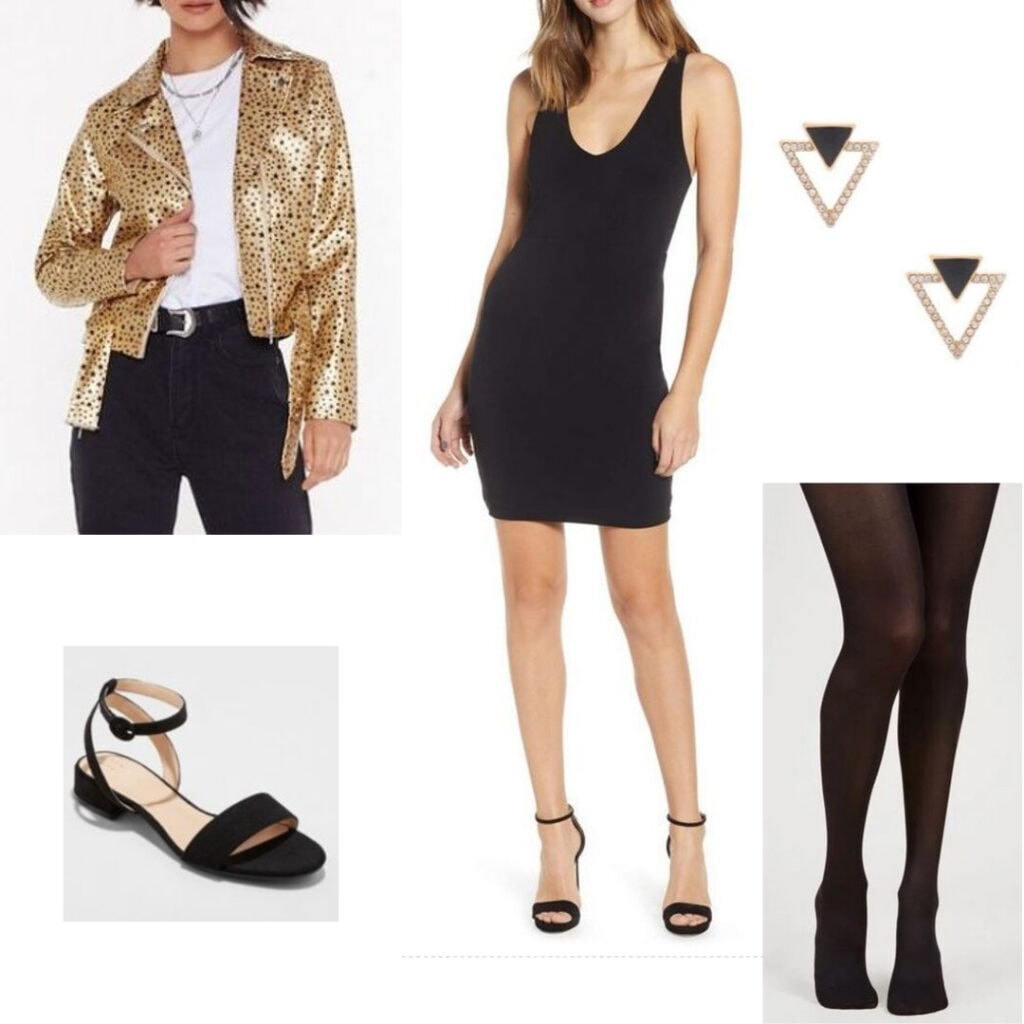 Products: Jacket – Nasty Gal, Dress – Nordstrom Rack, Earrings – Icing, Tights – Modcloth, Shoes – Target
Need something to wear to a fall party? This is for you.
How cool is this speckled gold jacket? Worn with a classic black dress and heels, it's a great way to make a statement at fall events. Geometric earrings add to the impact of this look, and tights keep the outfit warm for chilly weather.
The Glam Gal ($92.95)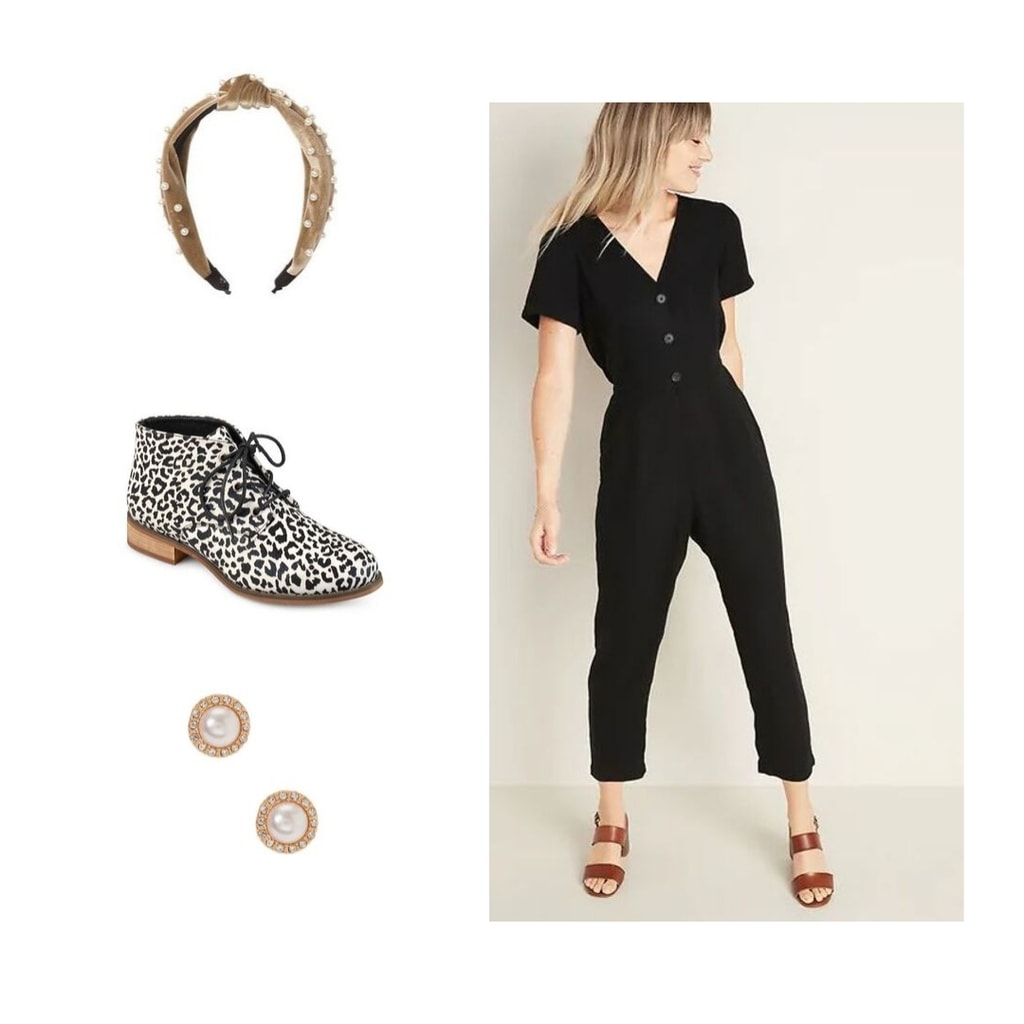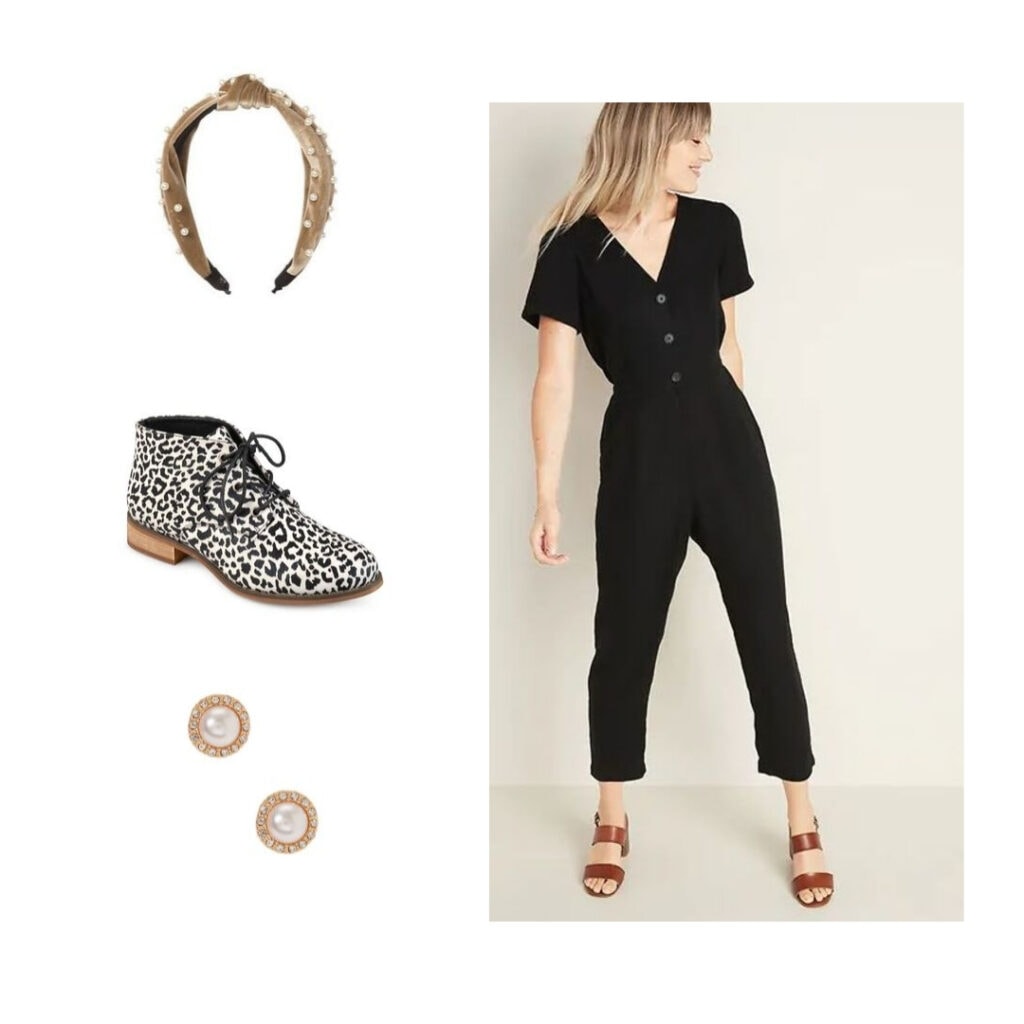 Products: Jumpsuit – Old Navy, Headband – Nordstrom Rack, Boots – DSW, Earrings – Icing
You can't go wrong with a jumpsuit! Not only do they look awesome, but they're like an instant outfit.
Simple jumpsuits like this one are so versatile; just change up the accessories and they can be worn practically anywhere!
To add personality to a plain black jumpsuit, accessorize with a trendy headband, statement-making shoes, and pretty pearl earrings. Wear this outfit to class or to a special event.
The Vintage Fashionista ($66.94)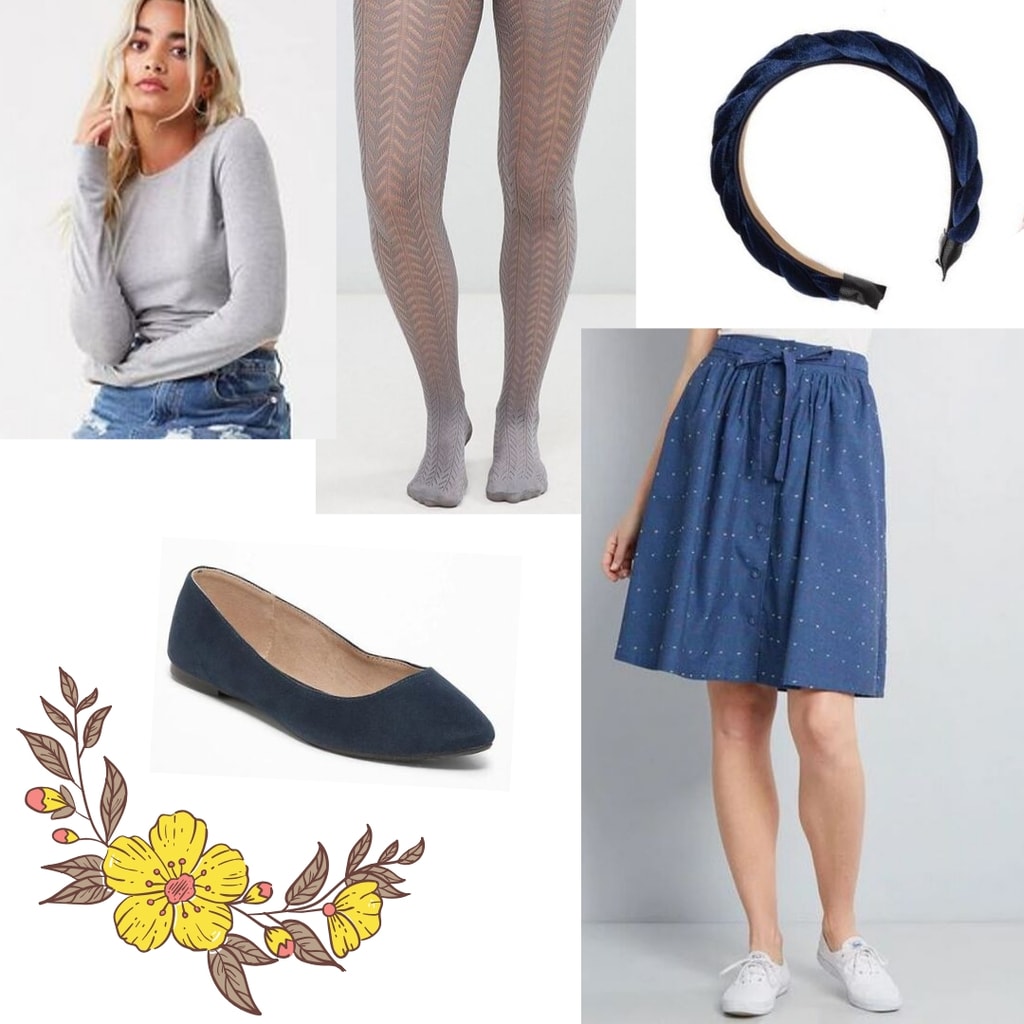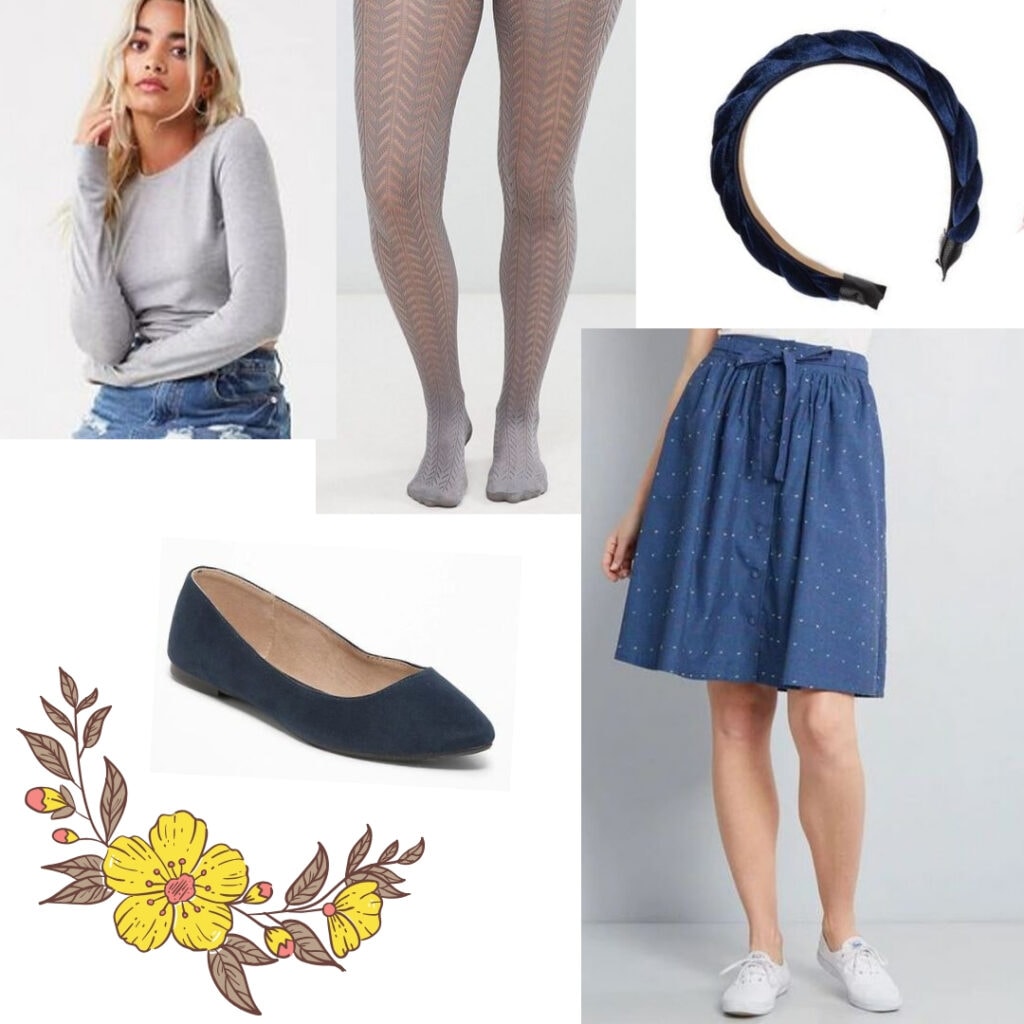 Products: Top – Forever 21, Tights – ASOS, Headband – Nordstrom Rack, Skirt – Modcloth, Shoes – Old Navy
Can you believe that this outfit is under $70? This would be perfect for visiting a museum, attending a show or formal event, or even just going to class!
I love the mix of textures this outfit has going on, from the trendy velvet headband to the herringbone tights. You might even already own pieces similar to the shirt, tights, or flats. The standout pieces in this look are the polka dot skirt and braided headband.
Bonus! Even More Fall Outfit Ideas:
Note: The outfits below are from a previous edition of this post. The products in these sets have sold out, so they are not linked, however you can still use the sets for inspo to create outfits with items you already own!
Check Shirt + Skater Skirt: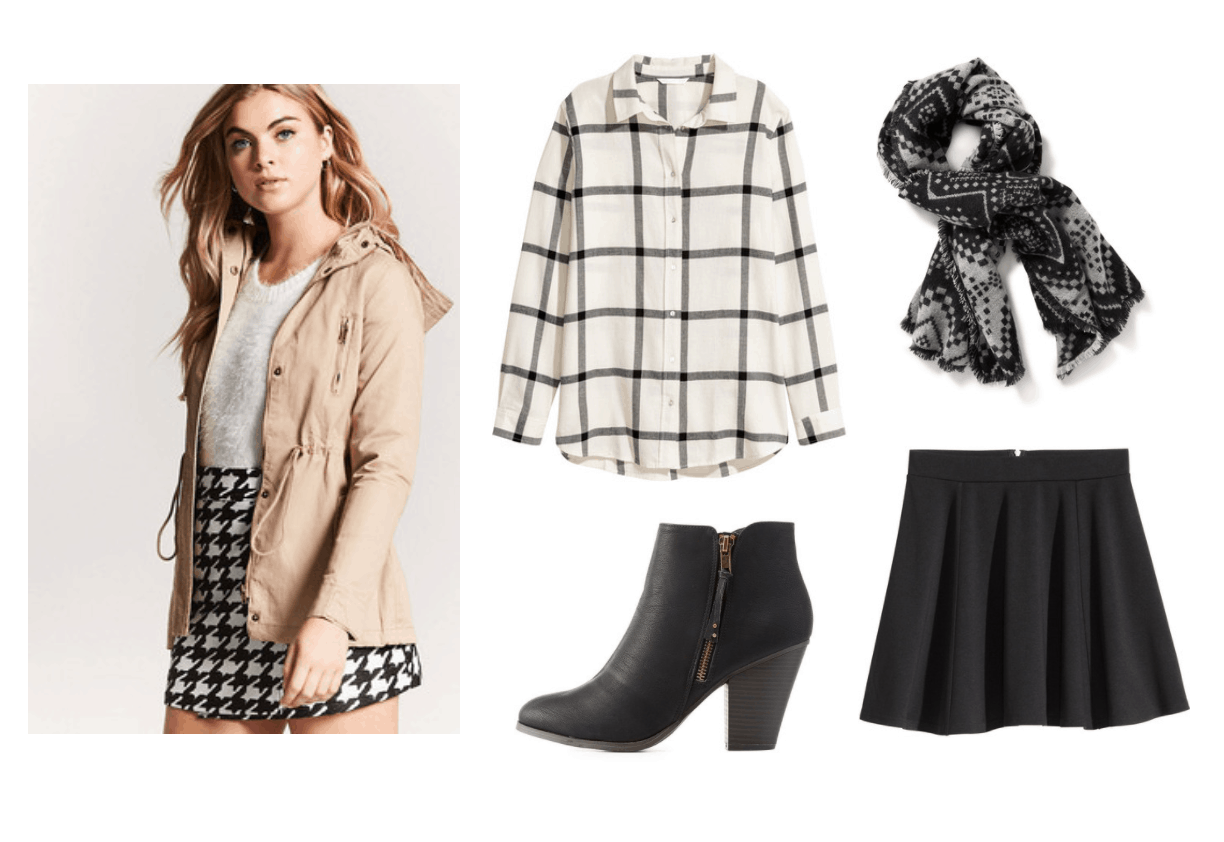 For this look, mix a white-and-black checkered shirt with a black circle skirt, then add a tan utility jacket, a scarf, and black boots to complete the look.
This is a perfect blend of casual and sophisticated pieces, perfect if you want to mix and match the items in your wardrobe.
Sweater Dress + Cardi: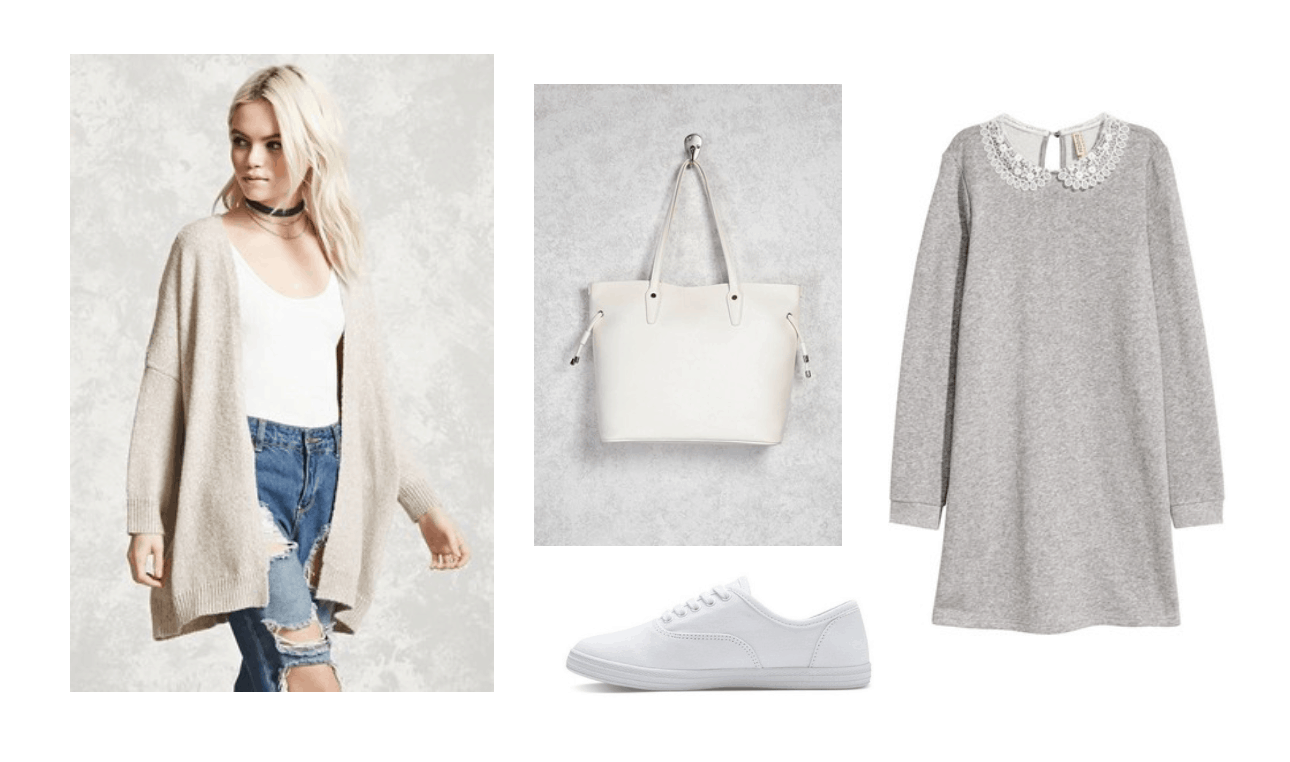 This is a simple, clean look that relies on soft, neutral colors.
I styled a gray sweatshirt dress with an oatmeal-colored cardigan and accessorized with a cream faux-leather tote and canvas sneakers for a feminine look.
Black Skinnies + Hoodie + Denim Jacket: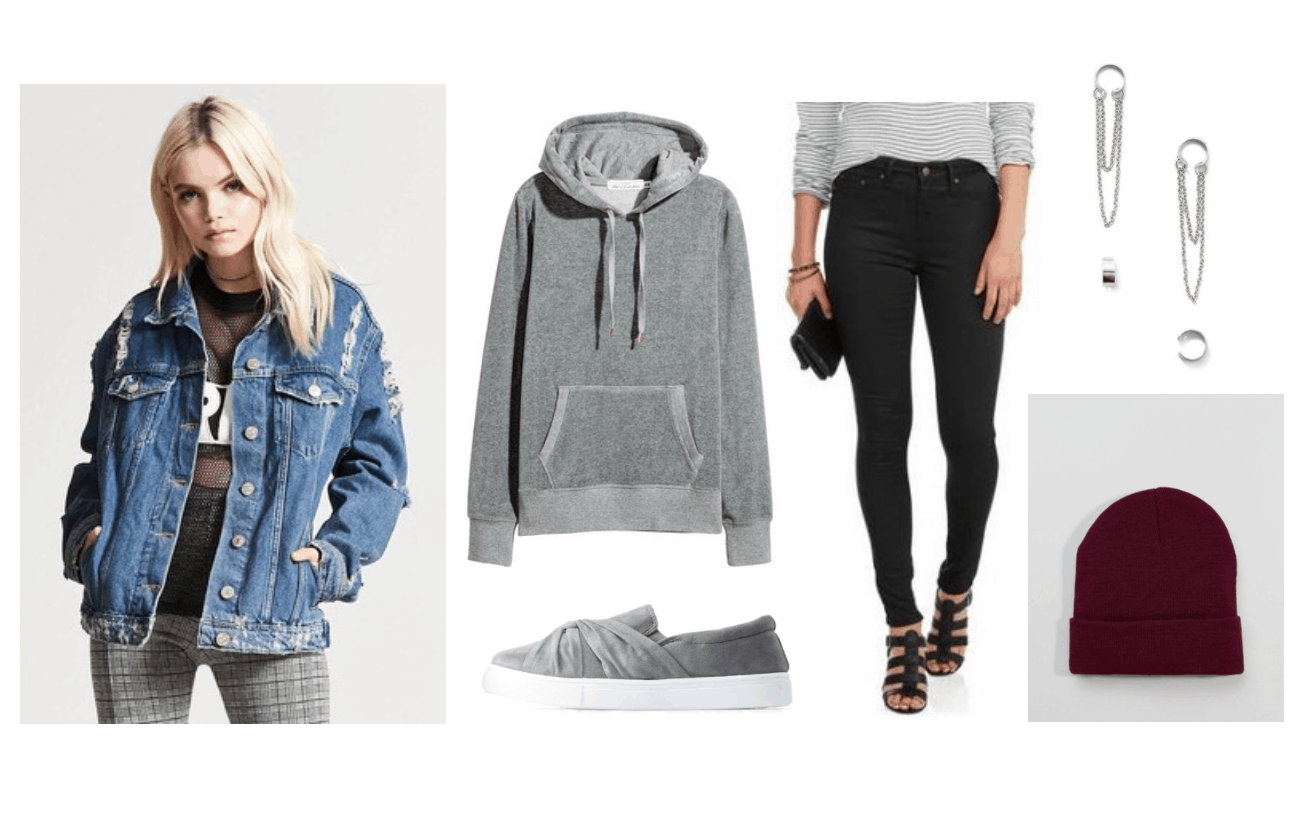 For this final outfit, I put together a gray hoodie with a distressed denim jacket and black jeggings for a look that's both comfortable and cool.
I completed the look by adding slip-on sneakers, silver ear cuffs, and a burgundy beanie for an extra pop of color.
What do you think of our fall outfits?
Do you like these fall outfits? Which one would you wear? What is your favorite outfit/clothing item to wear in the fall season? Leave your comments below!
Editor's note: This post was originally published in 2017; it was completely updated and revamped in 2019 with new outfits and information.