This post has 10 online shopping options for cheap jean shorts.
If it's summer, then it's time to reach for your favorite denim shorts. What are you waiting for?
However, it can be tricky to find a pair that fits your body properly. Often times, I have found myself trying on shorts that fit my thighs but are too big in my waist, or vice versa.
Usually, if I do manage to find a pair that I like, chances are they're out of my budget.
So, this is why I rounded up 10 of the best cheap jean short options that are versatile, trendy, and affordable!
Related reading: Jean Shorts Outfits: 6 New Ways to Style This Summer Essential
Affordable Denim Shorts: #1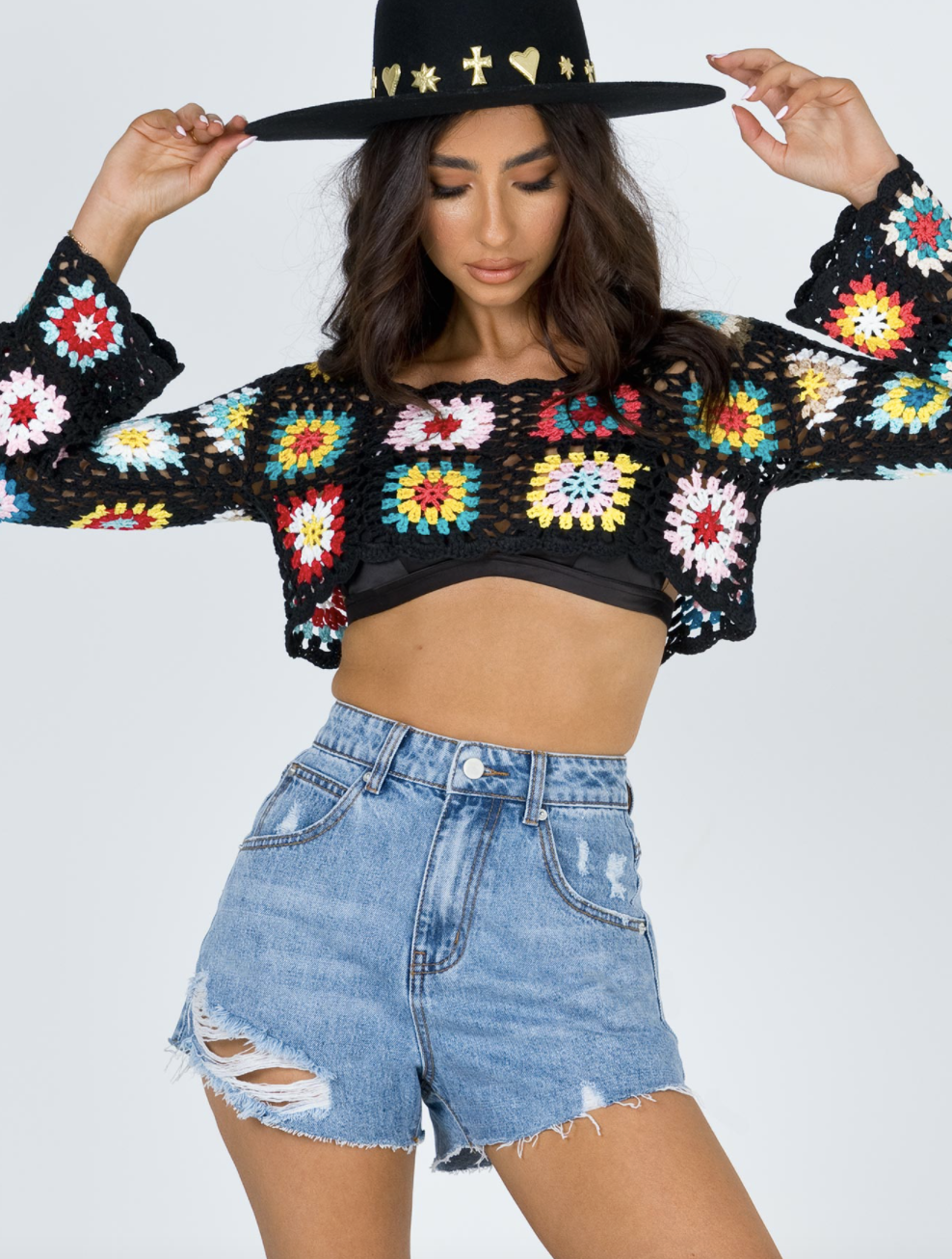 The first pair of denim shorts is from Princess Polly. The name of these shorts are the 'Feels Like Summer Short,' which couldn't be more fitting.
They are high-waisted and medium-wash. Plus, they have a raw cut hemline and ripped distressed detailing. These puppies are the *most* perfect length.
Cheap Jean Shorts: #2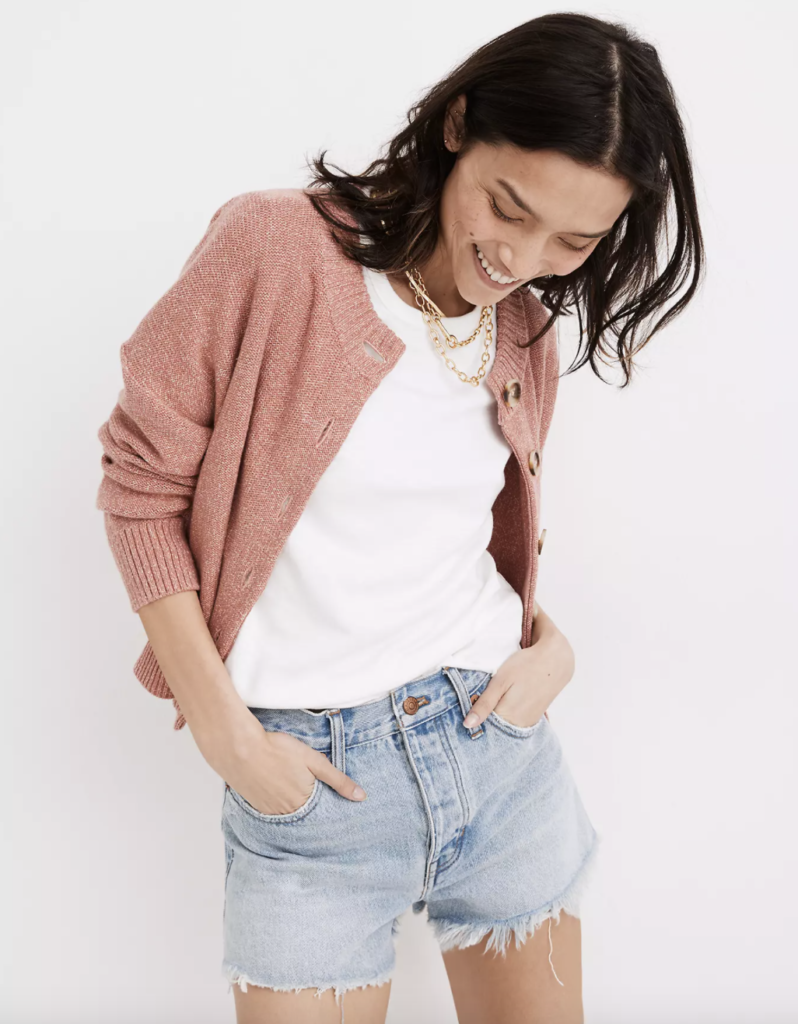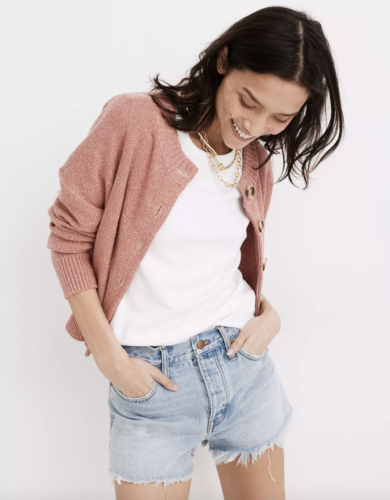 Madewell makes wonderful shorts for a reasonable price. Their materials are high-quality and this pair of cheap jean shorts will last for many summers.
This cedarcroft wash is the most quintessential denim short wash. The fit is relaxed and slouchy, giving them the perfect laid-back look.
This is exactly the kind of short you would want to wear if you're looking to have that laid-back feel at nighttime. Try pairing them with a graphic tee, a plaid brown blazer, and chunky-heeled booties.
Affordable Denim Shorts: #3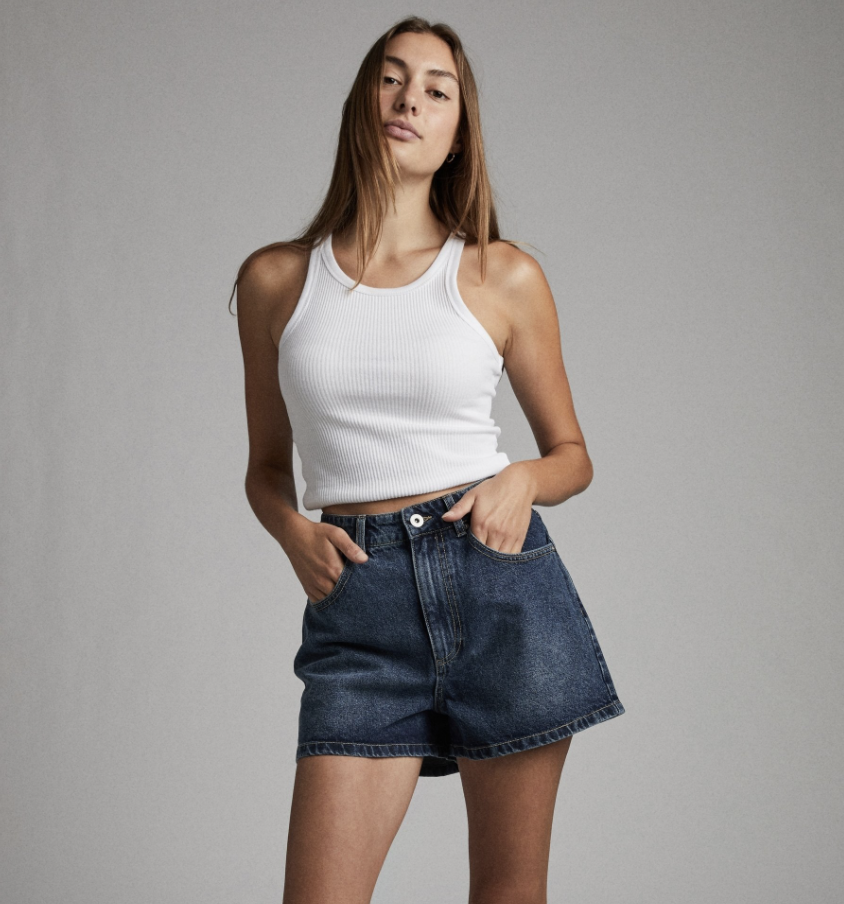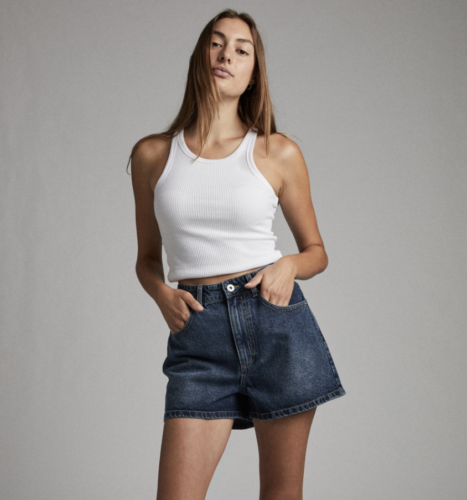 This pair of cheap jean shorts from Cotton On has a much looser fit in the legs.
This dark wash pair has a vintage fit and style. They look like they're straight out of the 80's! If this dark shade isn't fitting your fancy, they come in four different washes.
Cheap Jean Shorts: #4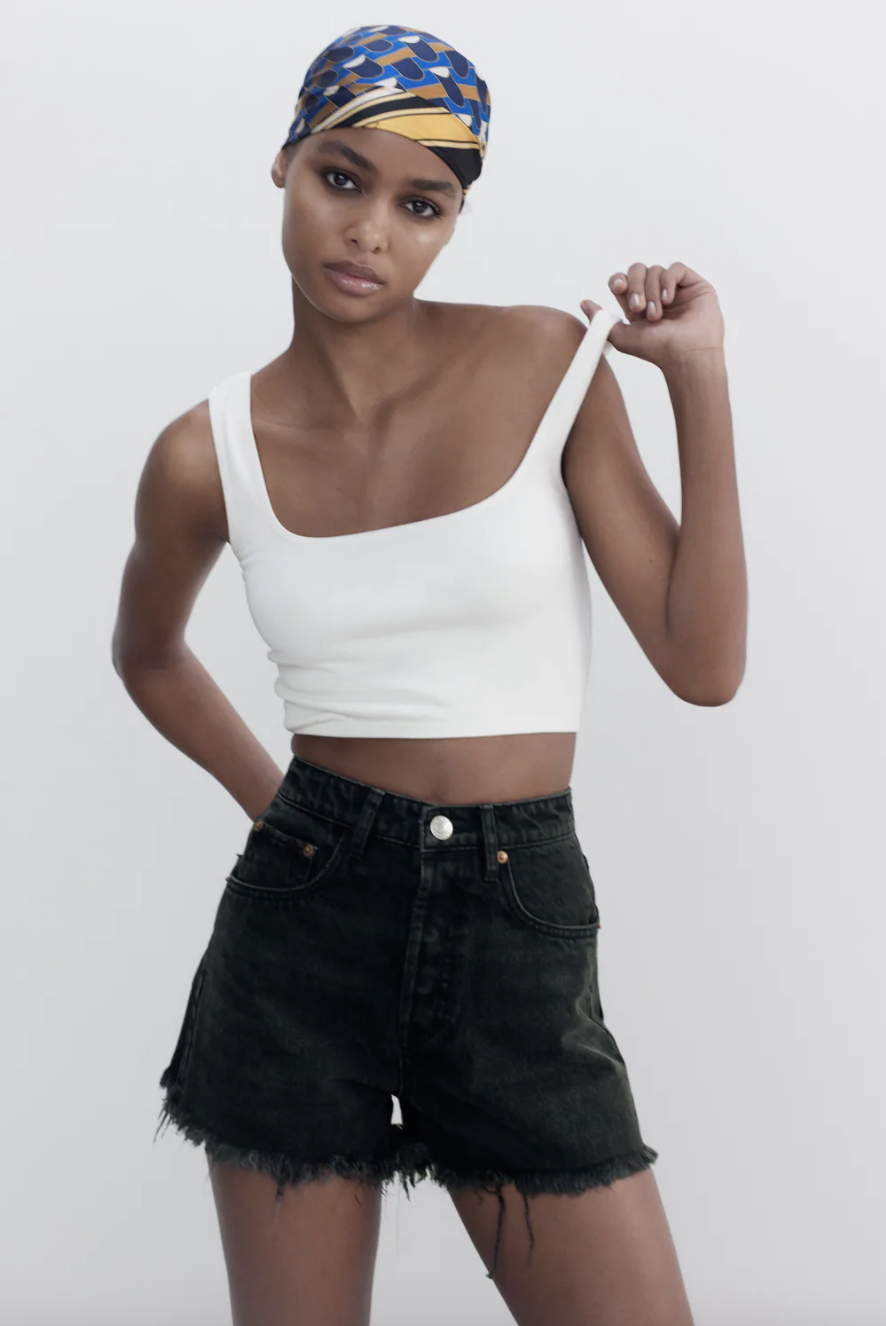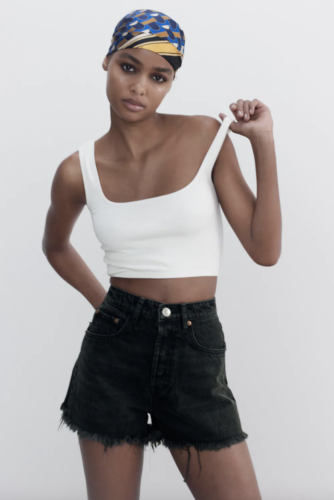 Zara makes some of my favorite denim, jeans, and shorts! And well, really, everything else too! Have you seen my guide to their summer 2021 collection?
I digress. These frayed high-rise jean shorts are cheap and cute. They come in seven different washes, but this black color is killer for going out at night.
Affordable Denim Shorts: #5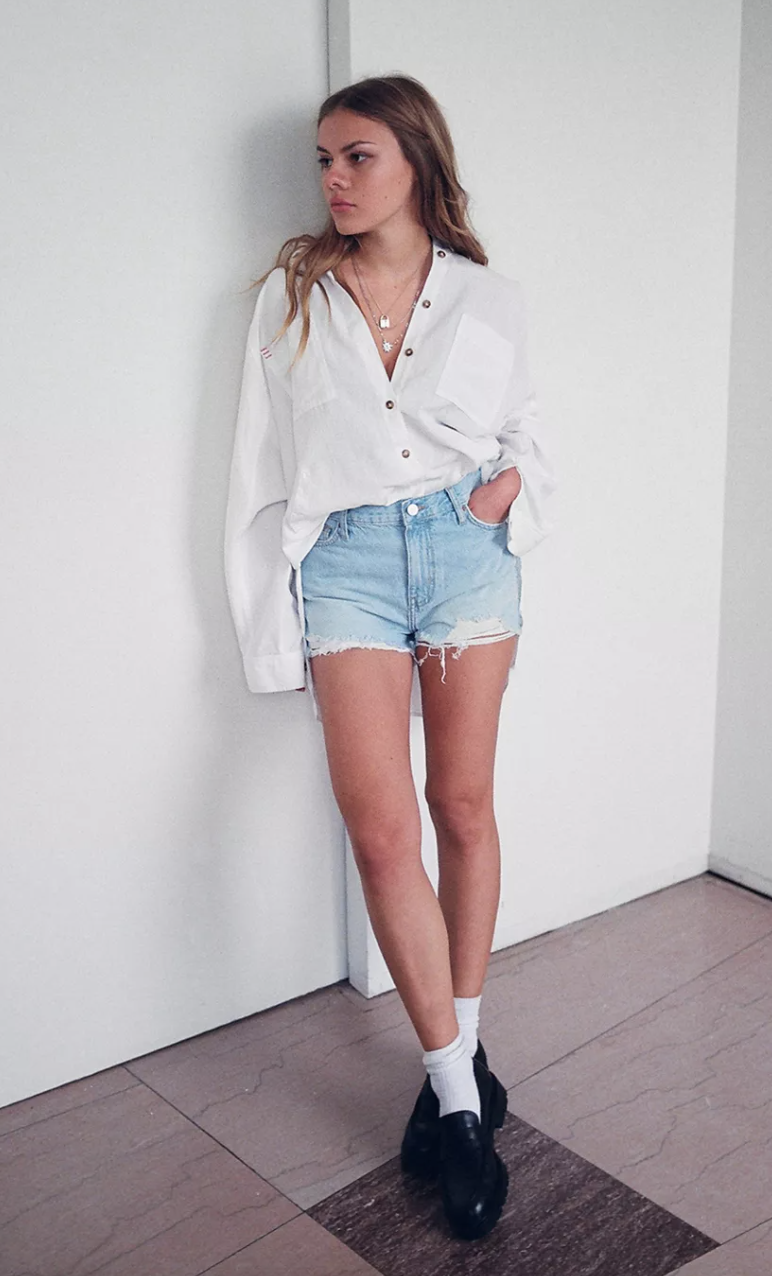 This next pair of shorts from Urban Outfitters is another light-wash, distressed option.
The faded denim is key for those casual-leaning outfits. Think about wearing them with a black bodysuit, a plain tee, or a cropped cardigan.
Cheap Jean Shorts: #6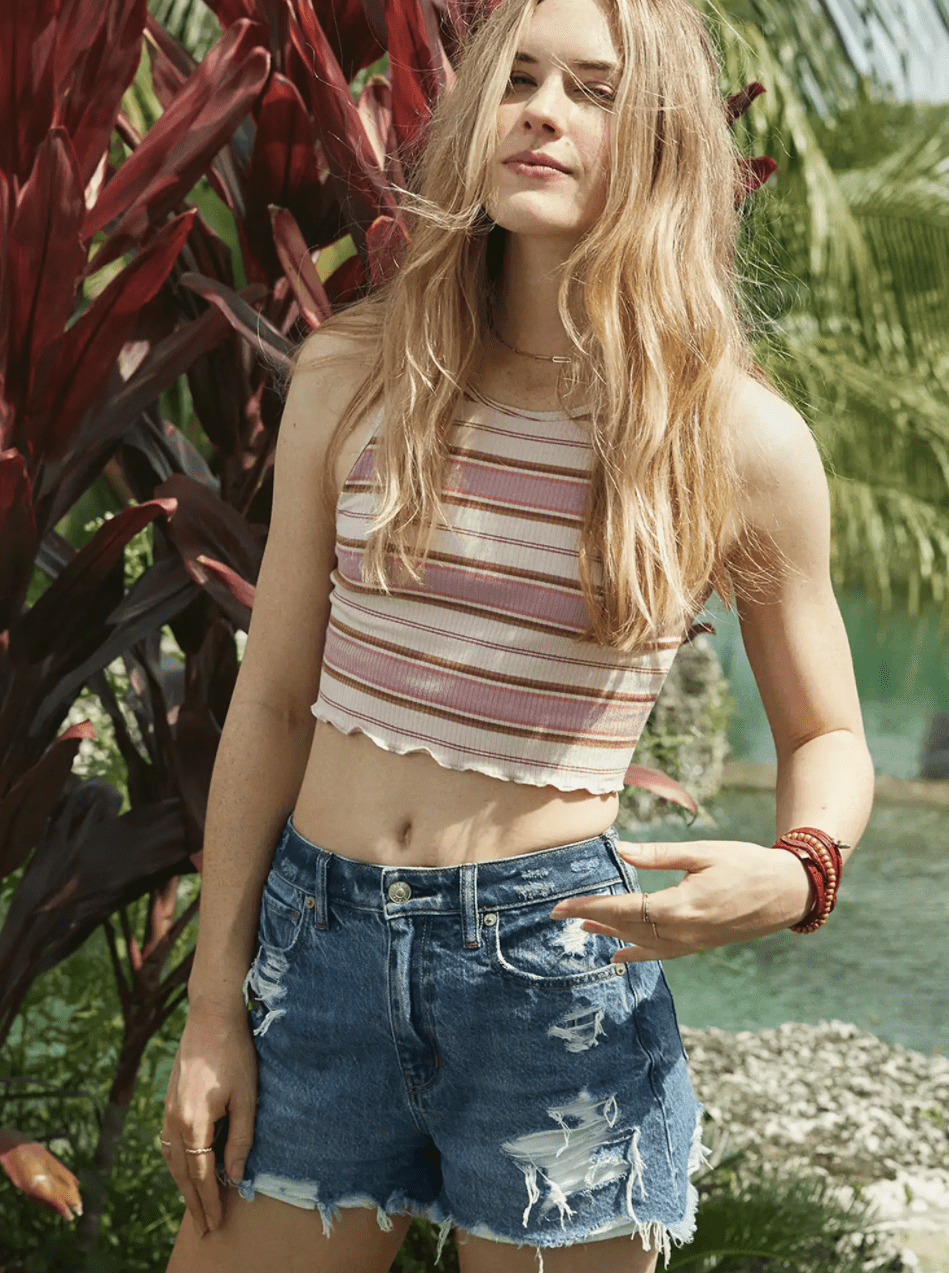 American Eagle has what seems like endless different styles of cheap jean shorts.
This particularly drool-worthy pair has a super high-rise with a relaxed fit. They are a medium wash that is marbled for a vintage look. They are also soft and breathable which is quite important during the dog days of summer.
Affordable Denim Shorts: #7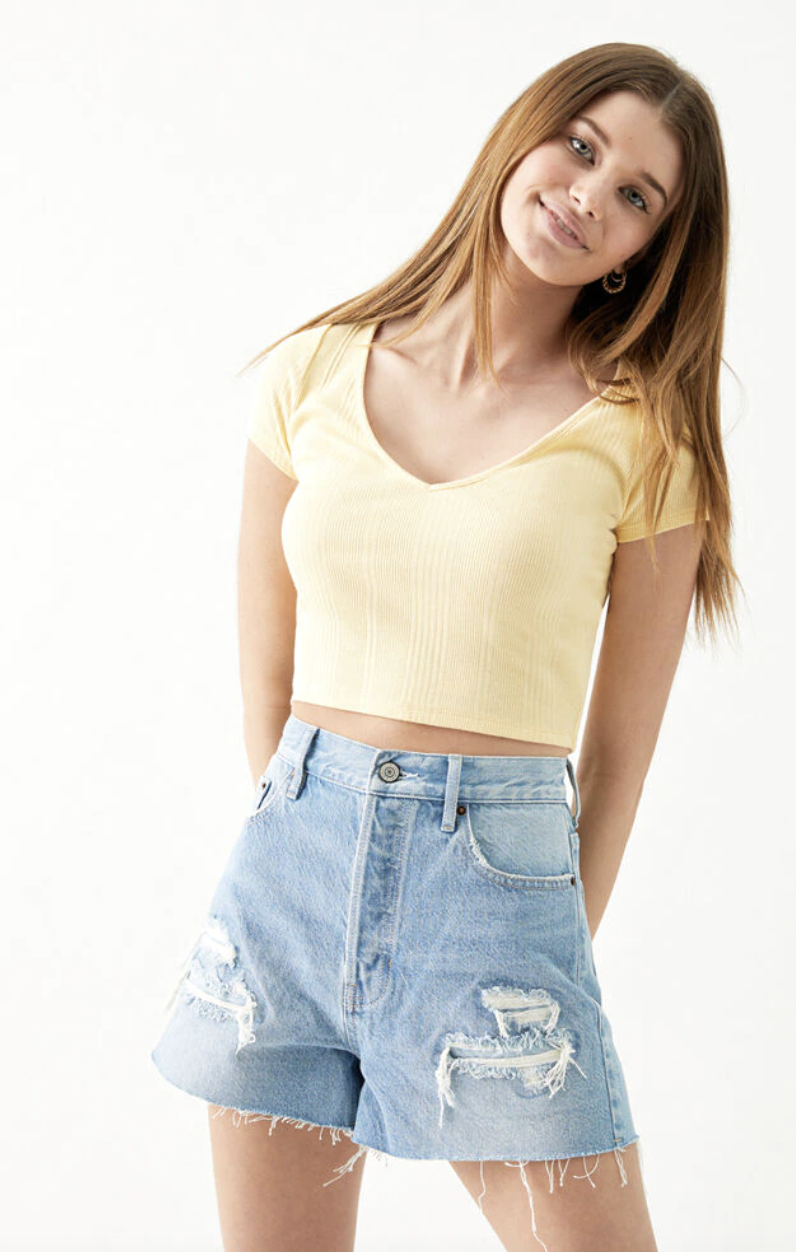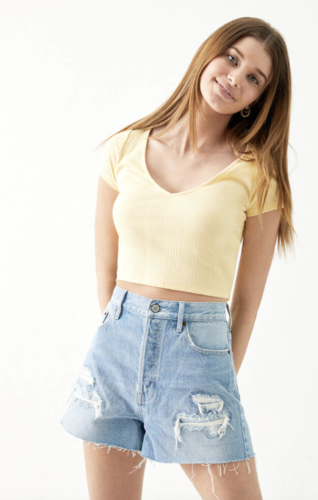 These vintage-inspired cheap jean shorts are from PacSun. They have a classic high-rise fit with a longer inseam to give you that 90's throwback vibe.
They have distressing, rips, slouchy legs, and a raw cut hem.
Cheap Jean Shorts: #8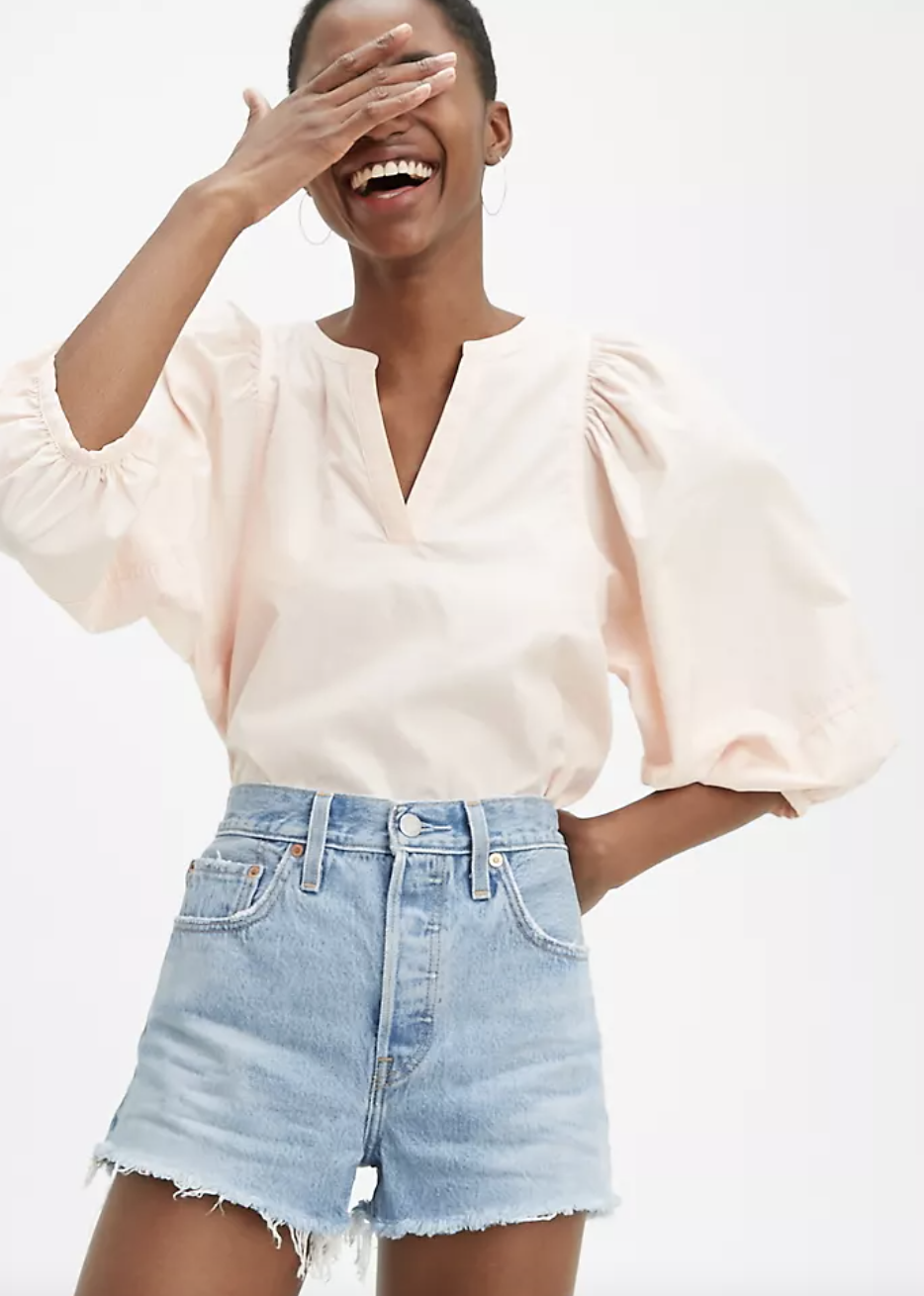 It is no surprise that Levi's makes some of the best denim for summer! The 501 shorts are staples for any wardrobe and have the best fit. They define your waist and will also hold you in.
This particular style has a vintage feel and a cut-off hem. You could wear the hem rolled up or as is.
Affordable Denim Shorts: #9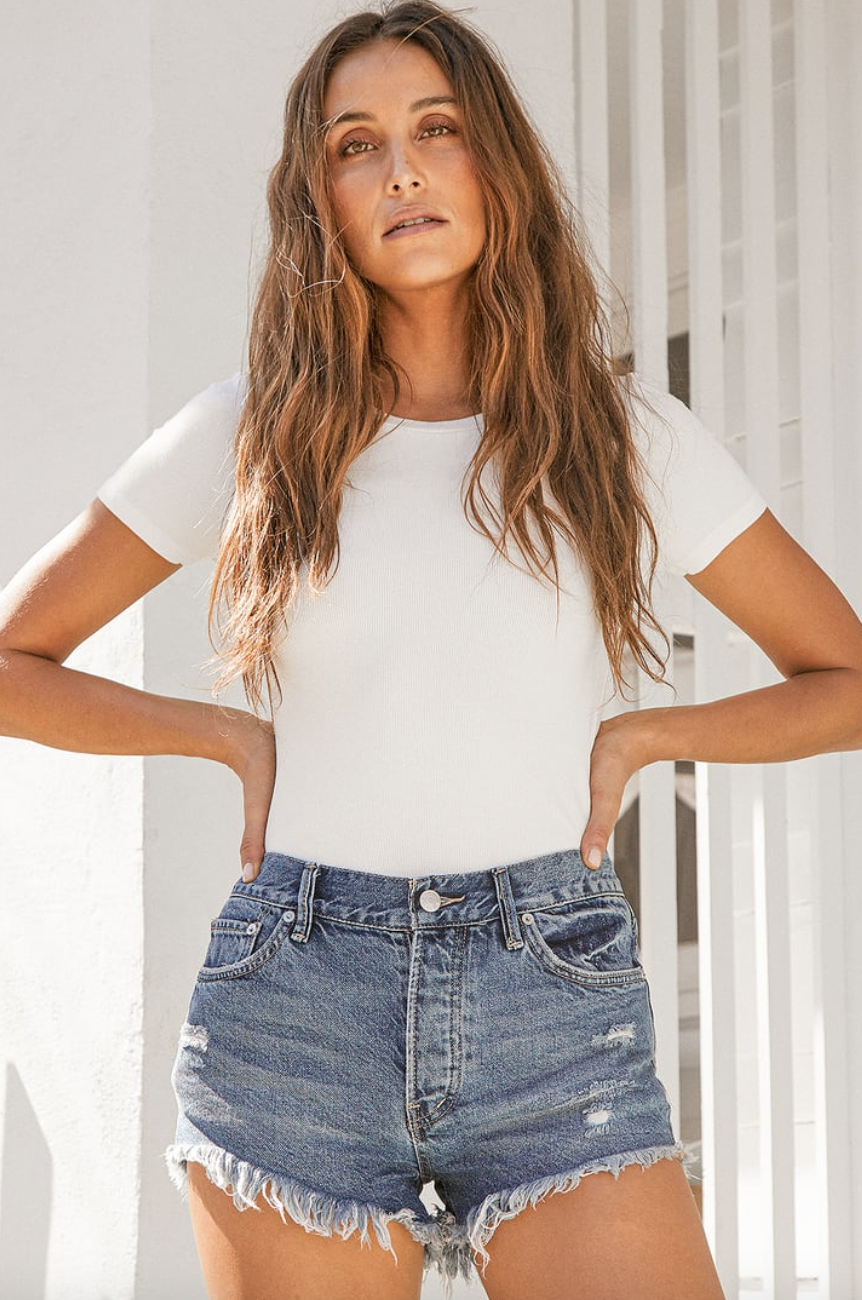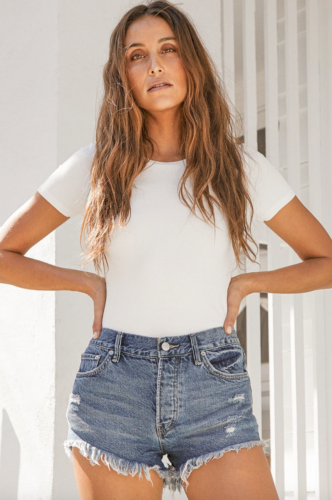 These shorts from Lulu's are giving me serious shopping cart anxiety. I want them right now!
They have a mid-rise fit and are quite short. The rips, frayed hems, and distressing make them super hip. They give off a casual, effortless look.
Cheap Jean Shorts: #10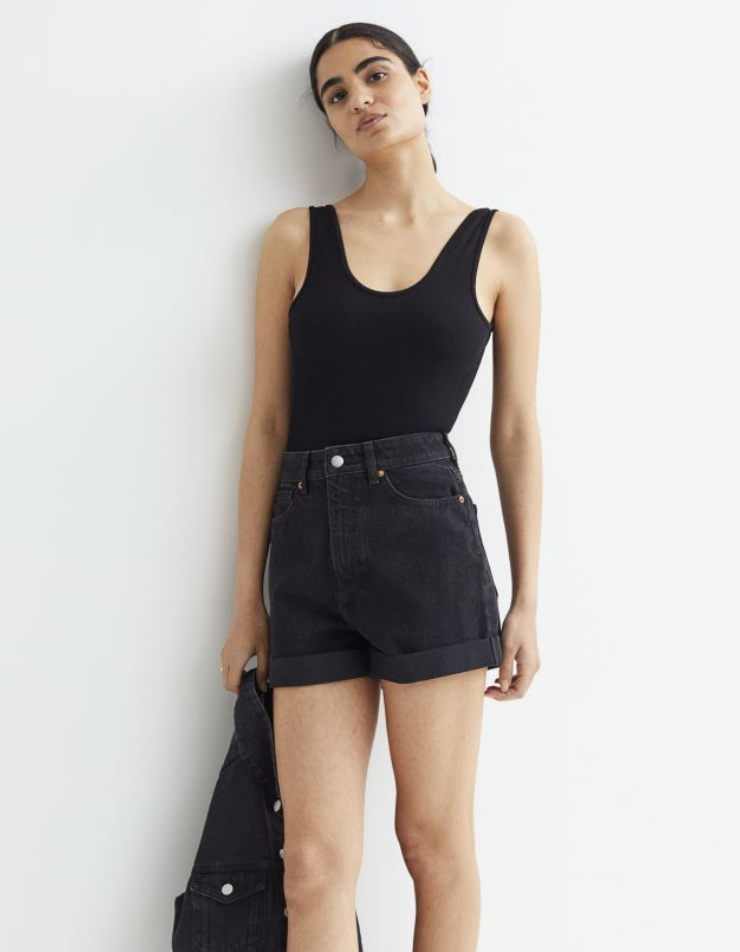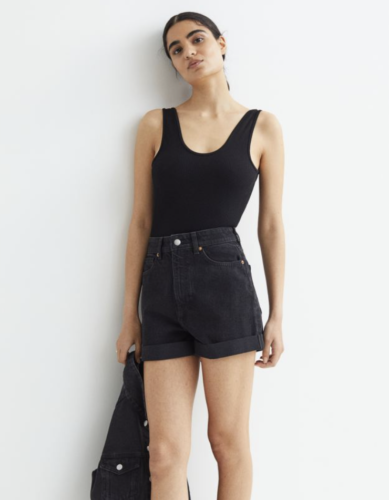 This last pair of cheap jean shorts is not to be overlooked. These H&M shorts are very retro and very chic.
They are high-waisted and much roomier on your legs. The folded cuffs make them clean, cool, and Instagram-ready.
Which pair of these cheap jean shorts are you obsessing over?
Where are your favorite stores to buy shorts from? How do you prefer to wear them? Let me know in the comments below!