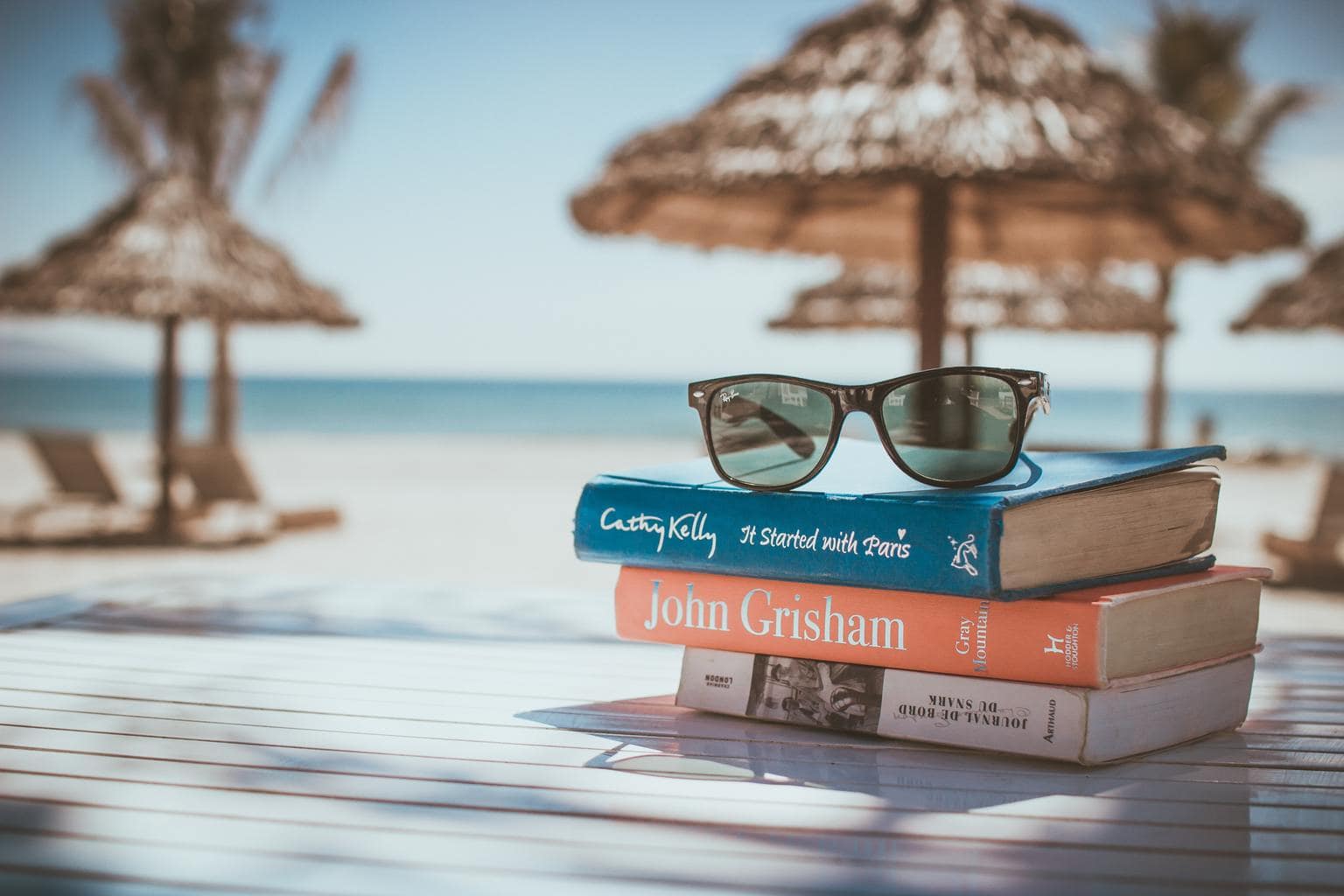 Last week I wrote about beach day essentials. In that article, I mentioned that fabulous reading material is always a summer must-have – great for when you're at the beach, by the pool, or just bored on your break from work.
I've written about my favorite fashion books here before, but there are always new fashion-related books coming out. Since summer is the perfect time to do some pleasure reading, I wanted to share a few of my picks with you guys, as well as feature some of your beach day reading recommendations.
Here are the top five fashion-related books I can't wait to bury my nose in this summer.
My Top 5 Summer Reading Picks

1.Bringing Home the Birkin by Michael Tonello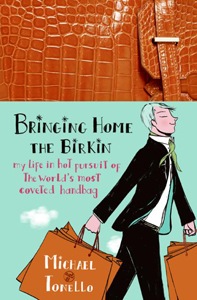 This book came out last year but I still haven't had the chance to read it. It looks like a great read and an interesting look at the phenomenon that is the Hermès Birkin bag.
The book begins by describing hair stylist and makeup artist Michael Tonello's journey from Provincetown, MA (my hometown!) to Barcelona. To support himself when a job offer falls through, he starts selling clothes and accessories on eBay. He soon turns his focus to Hermès products, and finally embarks on a quest for the world-famous Hermès Birkin. What follows is an interesting look into the infamous Brikin waiting list, the prestige surrounding the status symbol, and an insider look into the fashion business and the world of Hermès.
I can't wait to read this, not only because part of it takes place in my hometown, but also because I am fascinated by the Hermès Birkin and would love to know more about this elusive bag and how one goes about scoring one.

2.The Pocket Stylist: Behind-the-Scenes Expertise from a Fashion Pro on Creating Your Own Look by Kendall Farr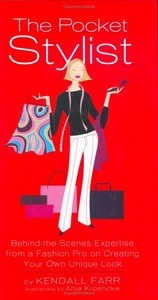 I've read most of the "fashion how-to" type books, but this is an older one I haven't checked out yet. The Amazon reviews look good (it has an average rating of 4.5 stars out of 5), and it looks like it covers some more advanced material than your typical fashion manual.
According to Amazon, The Pocket Stylist covers its fair share of basic fashion fodder: the classic pieces every woman needs in her wardrobe, the idea that you should get things tailored, the importance of good underwear, etc. But the book also discusses a few topics beyond the basics: a detailed description of fashion for your body shape (using your real measurements to see how you fit into 8 different body types), lists of the most flattering fabrics for different body types, when exactly to use a tailor, and the right accessories to give an outfit a unique look.
Overall I don't expect to learn too much that I didn't already know from this book, but it looks like a fun and informative read that I'm excited to check out.

3.The Official Filthy Rich Handbook by Christopher Tennant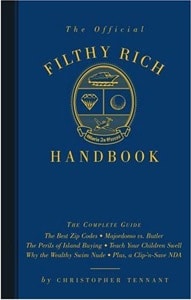 I've wanted to read this one ever since I saw it recommended on Style.com's "Vacation Reading List".
From the people who brought us the now infamous Official Preppy Handbook, the Official Filthy Rich Handbook is a humorous look into the lives of the wealthiest 1% of Americans.
With categories for different types of rich people ("The Heirhead", "The Nerdling", "The Impresario", etc.), lists of the best country clubs and their wait list lengths, what the rich and famous wear, as well as "Daddy, I Hate My Nose!" (a section on plastic surgery), the book offers a satirical, fun, and probably fairly accurate look into the many issues one encounters when rolling in cash. It's fun to look at how "the other half" lives, and I think this will be an entertaining read.

4.Ignore Everybody: and 39 Other Keys to Creativity by Hugh MacLeod
Okay, this one isn't specifically a fashion book, but it's applicable to practically any industry, profession, or personality. Whether you want to be a fashion designer, own your own boutique, write a book, start an independent magazine, or just live life on your own terms, who couldn't use a little extra creativity?
This book is a collection of tips on harnessing creativity and applying it to your life. In the author, Hugh MacLeod's own words, "This book is about becoming more 'creative' in one's work, whoever you may be. Or just useful advice for any one who aspires to undertake some creative or artistic journey." The Amazon reviews look very promising, and it was even recommended by one of my favorite marketing bloggers, Seth Godin, author of many amazing books himself.
The basic premise of the book is this: you have to be true to yourself. Ignore what other people think, go against the grain, and stay far far away from what "the crowd" is doing. That's where real creativity happens. Interesting premise, right? I ordered this book today and can't wait to read it.

5.Style, Naturally: The Savvy Shopping Guide to Sustainable Fashion and Beauty by Summer Rayne Oakes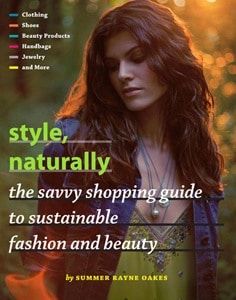 The eco-friendly movement is as important as ever, and this book promises to show us how to save the Earth without sacrificing our style.
With green shopping tips, information on the hottest environmentally friendly designers and sustainable beauty brands, "Style, Naturally" is all about living the fabulous life while protecting and preserving mother Earth. I think that's a sentiment we can all agree is important. I'm looking forward to learning more about eco-friendly products and hope to initiate some changes in my life once I get done reading this!
Even More Book Recommendations
If you want even more books to add to your list, I decided to ask my awesome Twitter followers what they were currently reading & which books they recommended right now. Here's what they said!

Fashion_Dreamer: i love absolutely anything by Jodi Picoult!

GigiBX: Harry Potter 6 (in preparation for the movie tomorrow night!), The Glass Castle, Almost Moon

nicetobelieve: I'm reading Wives and Daughters by Elizabeth Gaskell. I've heard great things about it, but I'm not far through yet.

ejbrooks: Bill Bryson's English and How it Got That Way. But anything by Bill Bryson, especially Down Under is great for when you can't afford to travel! He really takes you to the places he's been!

CreatureofStyle: I just finished Madeline Wickham's The Wedding Girl. It was pretty good. Also reading Green is the New Black.

ClassyJulieO: "Love the one you're with" emily giffin.

smt504: I recommend The Time Traveler's Wife. Its a good read and there is a movie coming out in August with Rachel McAdams!

smithstef: change of heart- jodi picoult

HfWood: just finished Alice Hoffman's The Story Sisters and am now reading The Memory Keeper's Daughter by Kim Edwards

LunaGirl09: I just started Memoirs of a Geisha

noplacelikeme: Not sure if you still need recommendations but Change of Heart by Jodi Picoult or pretty much any Jodi Picoult book is good!

Bohemian_Woozel: One Fifth Avenue by Candace Bushnell
You've seen my summer 2009 literary picks, as well as some reader recommendations… now I want to hear from you! What books are you reading or planning to read this summer? Have you read any of the books mentioned above? If so, what did you think?
Leave your thoughts in the comments section – I can't wait to read your recommendations!