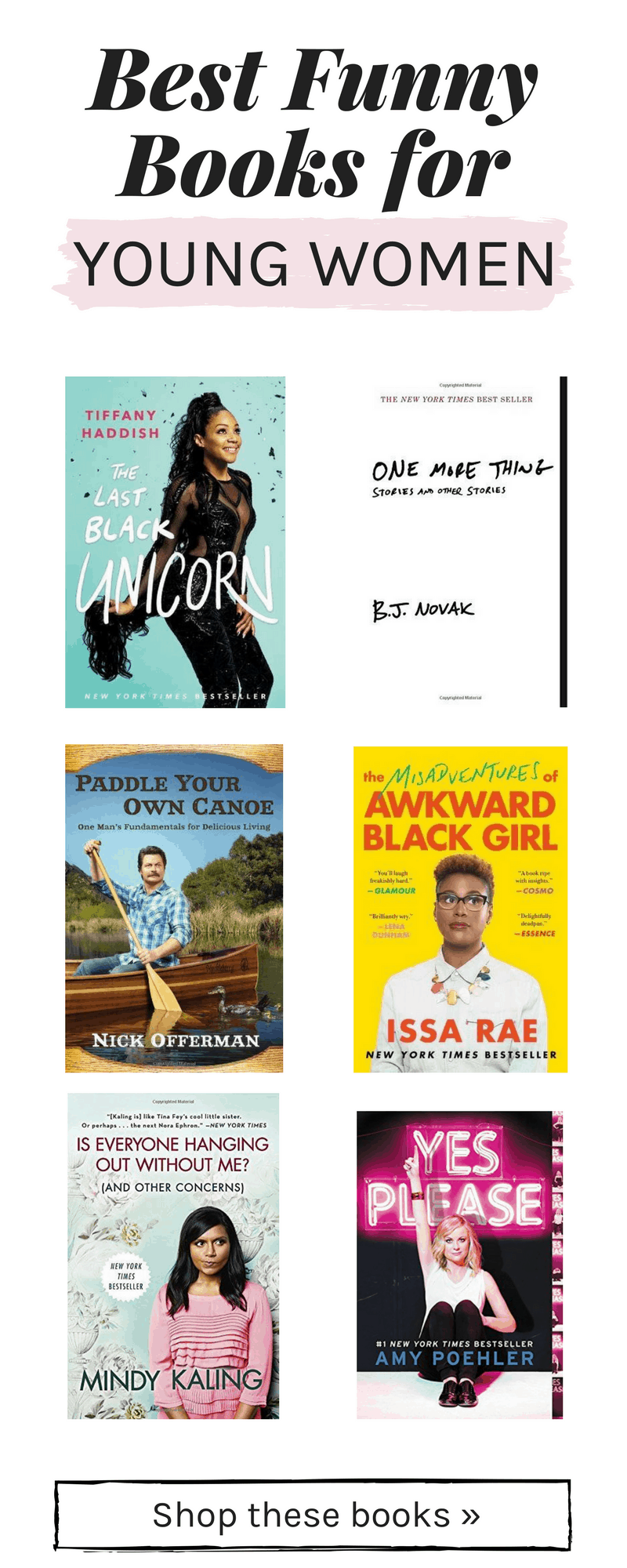 College is exhausting and even if you absolutely love what you're studying, sometimes the idea of reading one more article or book about chemistry or history or whatever can make you want to pull your hair out. The following funny books are sure to be a well-deserved respite from your required reading list.
Additionally, for those of you who are especially pressed for time, many of these titles feature audiobooks read by the author! I highly recommend considering that option since comedians make some of the best audiobook narrators.
Without further ado, here are my favorite funny books to read in college:
Is Everyone Hanging Out Without Me? (And Other Concerns) by Mindy Kaling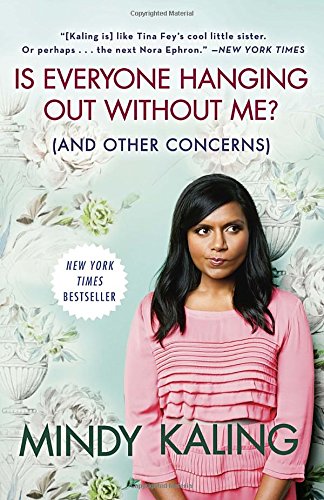 Quite possibly the definition of relatability, Mindy Kaling's first book, Is Everyone Hanging Out Without Me? (And Other Concerns), details her pre-The Mindy Project & The Office struggles which are made all the more precious when compared to her stardom today. Successful comedy requires a writer to connect with their audience and pinpoint those universal insecurities and anxieties we all feel. As so much of this book centers around Kaling's college and post-grad life, this book is especially valuable and relatable for college students.
Already read this one? Check out Kaling's 2016 publication, Why Not Me? for more of her jokes and hilarious takes on life. (See our full review of Why Not Me here.)
Yes Please by Amy Poehler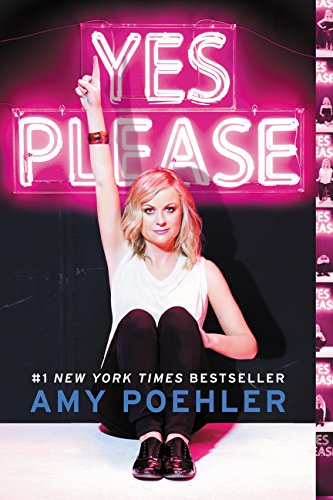 I first read Amy Poehler's Yes Please my senior year of high school and I had never before felt so heard by a book. Fans of Tina Fey's Bossypants will adore Poehler's work because it similarly provides a backstage pass into her time on SNL and Parks & Rec. But most of all, this book provides a take on womanhood that is all at once heartbreaking, relatable, endearing, and hilarious.
I've filled my Pinterest boards and bedroom walls with quotes from this book because I've yet to find another one that has as expertly articulated the anxieties that plague my days.
One More Thing: Stories and Other Stories by B.J. Novak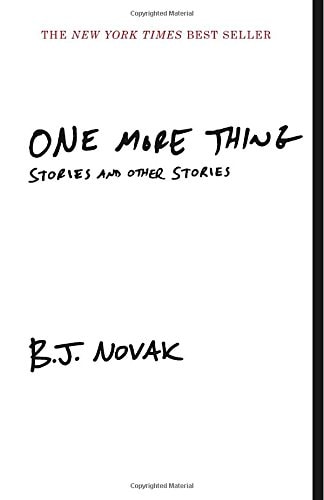 Yet another pick from an Office alum, this title departs slightly from the rest of these titles because One More Thing features works of fiction rather than strictly personal essays told through memoirs.
Nevertheless, Novak's wit shines through his essays as he proves himself to be acutely aware of the human condition, all while incorporating the dry sense of humor that first made him so beloved to fans.
The Last Black Unicorn by Tiffany Haddish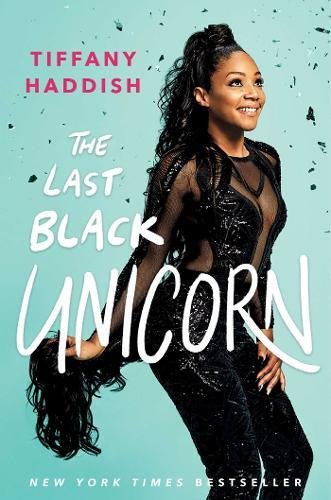 Everyone's new favorite it-girl of the comedy world is the one, the only, Tiffany Haddish. You may have seen her breakout role in Girl's Trip, but if you haven't checked out her standup sets, you are seriously missing out.
Haddish's strengths as a comedian reside in her incredible storytelling ability. Every interview I've seen her in has been delightful and her book is no exception. In The Last Black Unicorn, each of her *extremely* personal essays (because what else would you expect from her?) will leave you with tears in your eyes, gasping for breath, and eagerly turning to the next page.
Seriously, you can't make some of this stuff up; just read it for yourself.
Paddle Your Own Canoe: One Man's Fundamentals for Delicious Living by Nick Offerman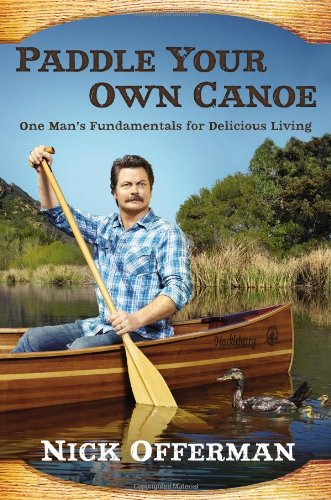 Yet another pick for Parks & Rec fans (can you tell I'm obsessed?), this one is from the brilliant mind who brought Ron Swanson to life.
Nick Offerman's Paddle Your Own Canoe: One Man's Fundamentals for Delicious Living is the perfect guide for anyone hoping to get back to the basics. If you loved him as Swanson, you'll love Offerman's brusque takes on everything from meats to mustaches, in what is perhaps one of the most heartwarming examples of non-toxic masculinity.
The Misadventures of Awkward Black Girl By Issa Rae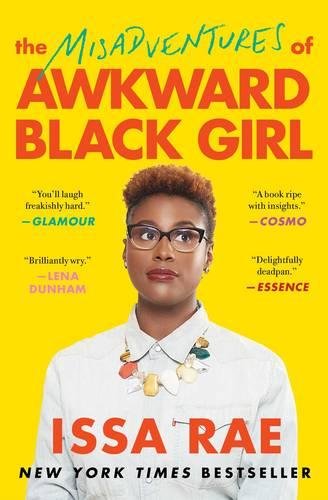 Fans of Insecure are already well acquainted with Issa Rae's incredibly relatable and endlessly entertaining style of comedy. In case you aren't familiar with her, you should read the title that started it all, The Misadventures of Awkward Black Girl, inspired by the web series of the same name.
Rae's essays are hilarious and touching, capturing exactly what it feels like to be hopelessly awkward and detailing the difficulties of coming to accept that awkwardness.
What do you think?

Are you a comedy fan? Which classic comedy hit is your fave, The Office or Parks and Rec or even 30 Rock? Any great funny books I missed? Let me know in the comments below!