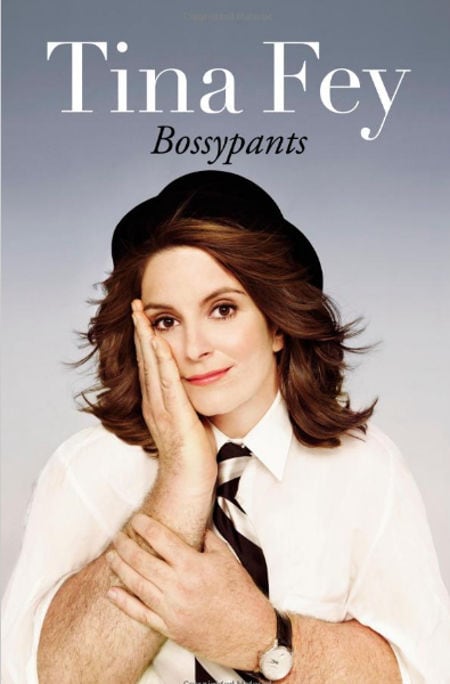 Back in January, I decided I was going to make 2015 the year of reading. Somehow, that's already turned into the year of reading memoirs. I have always been a fan of fiction, whether it's YA or the classics, and never really enjoyed nonfiction reading. But there's something extra inspiring about reading people's true struggles, whether it's hiking the west coast like Cheryl Strayed in Wild or just trying to make it big in the entertainment industry, like Mindy Kaling in Is Everyone Hanging Out Without Me? (And Other Concerns).
Part of the enjoyment I get from reading memoirs comes from reading about how celebrities got their start, where they get their inspiration from, and how they're really not that different from us (except for all the money and fame, of course). That's why I loved reading Tina Fey's memoir, Bossypants. Fey is witty and candidly honest about her life experiences. Just like Mindy Kaling's memoir, Bossypants is one of those books that had me literally laughing out loud.
You'll love this book because…
If you're a fan of Mean Girls or 30 Rock, you'll love the humor in this memoir. Tina Fey is honest to the point of being blunt about all her experiences and holds nothing back.
As a woman in the entertainment business, Fey knows exactly how hard it can be to have all eyes on you and the pressures of looking perfect at events. Her thoughts on what our beauty standards require to create the "perfect" female body had me cracking up, but it's a spot-on analysis of our society and its priorities.
Speaking of being a woman in the entertainment industry, Fey's account of her time at SNL is truly eye-opening. I've always known her as one of the fierce, highly talented women who basically seemed to run the show over at Saturday Night Live (along with Maya Rudolph and Amy Poehler, just to name a few). But according to Fey, SNL wasn't always like this. It's inspirational to read about how she worked her way to the top of such a famous show as a woman, paving the way for so many other comediennes.
As awesome as Tina Fey is now, it's always comforting to know that big-names stars were once as awkward as we were (and may still be). Fey tells it like it is – everything from her childhood, to being a teenager, to that strange transition from girlhood to womanhood, is laid out openly in this book. It's comforting to know her youth probably looked a lot like ours.
If you're like me and were devastated to learn that Tina Fey and Amy Poehler will no longer be hosting the Golden Globes together, then Bossypants is exactly what you need to get you through Tina Fey withdrawal.
In her memoir, she just gives off that air of "cool aunt who doesn't care what people think and brings you an extra present at Christmas." By detailing her life as a mom and a woman successful in her career, Bossypants reveals that like a lot of celebrities, even if we don't realize it, Tina Fey is kind of just like us (if we all got super-popular imitating Sarah Palin on SNL).
Thoughts?
Have you read Bossypants? Are you a fan of Tina Fey? Do you like readying memoirs, too? Leave a comment and let me know what you're thinking!