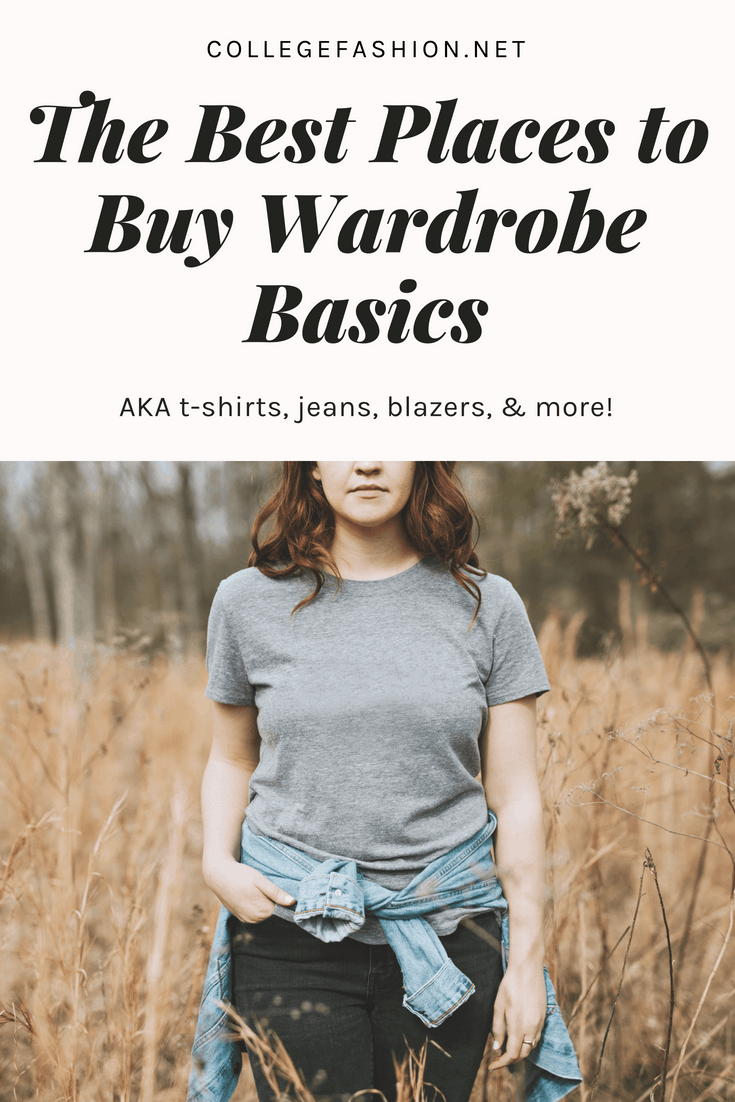 I get it; when it comes to spending money on clothes, we're always drawn to buying items that are trendy and in season. But we often forget that we mostly peruse only 20% of the items in our wardrobes. Let's take a look at the basics stores!
Remember that lemon-print top you bought three years ago? Yeah, you probably haven't worn it since then. But that white v-neck tee in your closet? That's what you wore three times throughout the week.
Basics, such as t-shirts and jeans, are the foundation of your wardrobe, so it's important to spend a little extra on quality-made pieces you can re-wear over and over again.
Not sure where to start? Here are our top recommendations for where to buy the best quality basics:
1. T-Shirts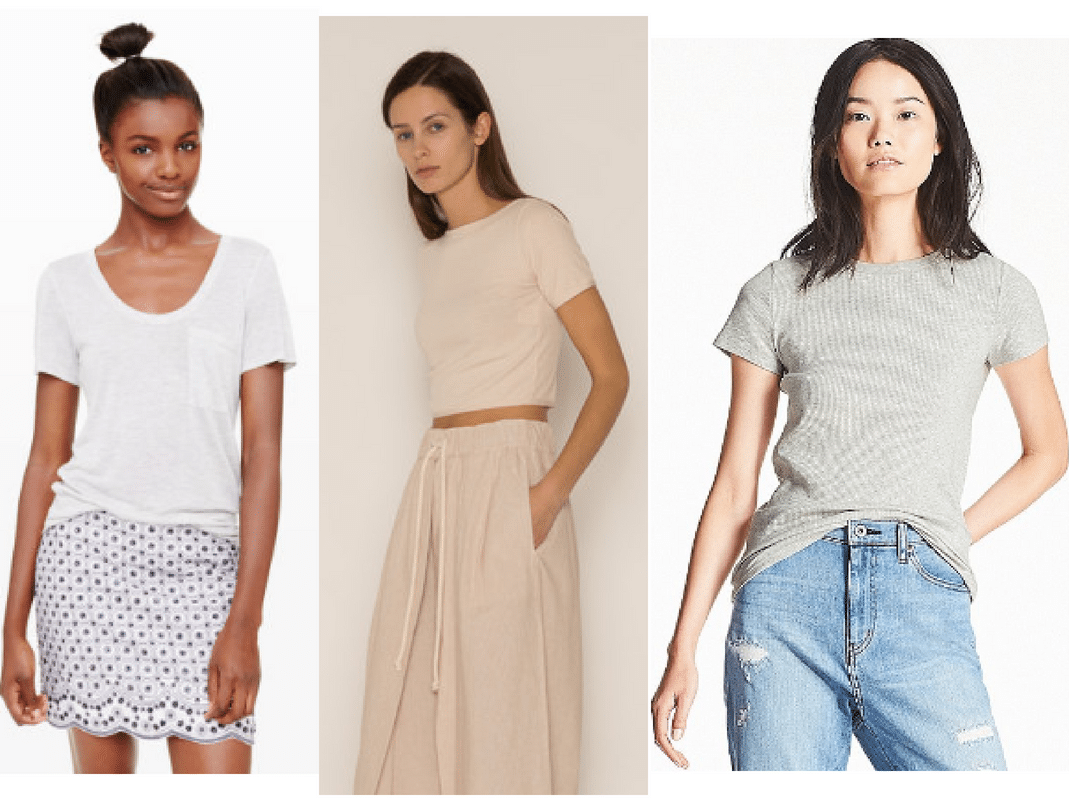 Brands:
Club Monaco has been my go-to for basic t-shirts. The tees are soft and easy to pair with just about everything. It's the perfect tee to throw on when you just don't want to think about what to wear.
Canadian retailer Oak and Fort puts a modern twist on the classics. Their selection of wardrobe staples can best be described as simplistic, yet stylish. However, Oak and Fort t-shirts are never just 'basic'; they're well-made and can be easily dressed up or down.
Uniqlo has a vast collection of t-shirts made with different fabrics for every occasion, and in every fit and style imaginable. From v-necks and crewnecks to short or long sleeves, you'll always be able to find your favorite type of tee at Uniqlo.
2. Camisoles and Blouses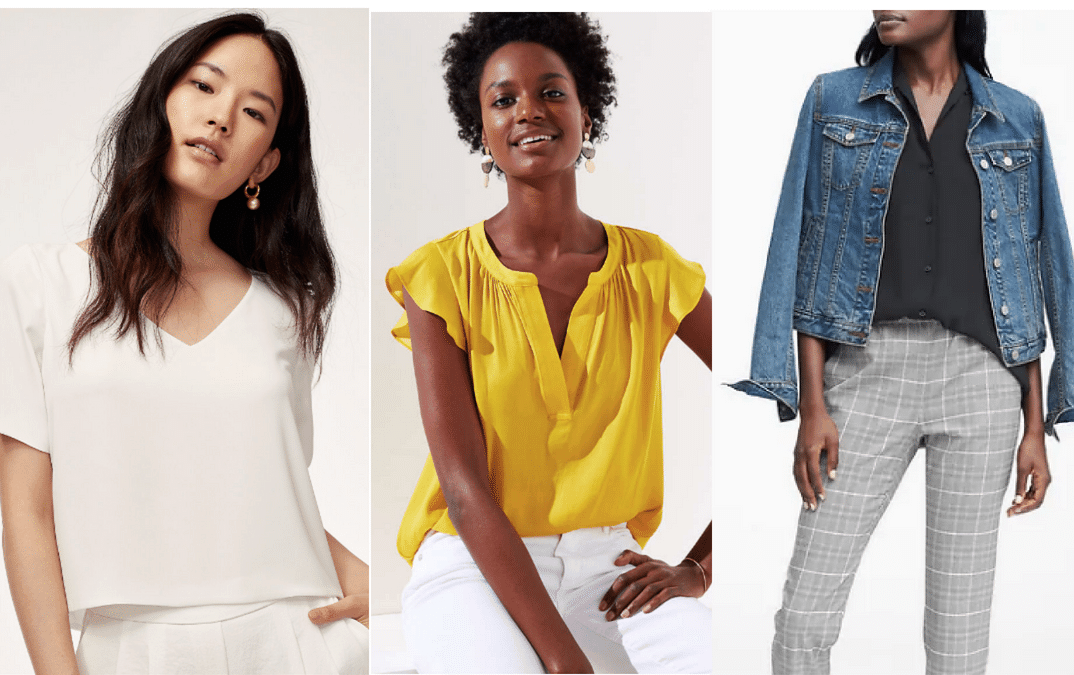 Brands:
If you work somewhere that has a strict dress code, that doesn't mean you are stuck wearing matching suits. Aritzia is the ultimate destination for quality separates that are chic and sleek for the office.
Loft makes blouses and camis that will get you (even more) excited for work. Their designs are often colorful and girly, breaking the stereotype that work clothes are boring and can't be lively.
Banana Republic's blouses are well-made AND timeless. They always carry classic silhouettes that will never go out of style, and are easy to match with other pieces you already have in your closet.
3. Blazers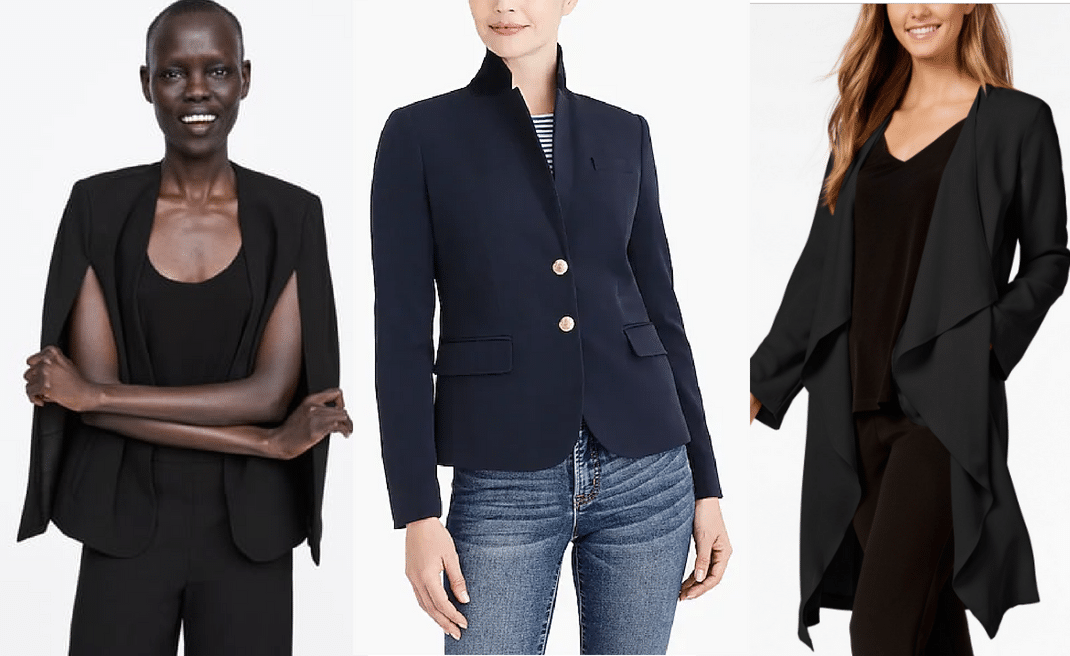 Brands:
Zara always has the best out-of-the-box designs, and that includes their selection of blazers. If you're looking to spice up your work wardrobe, Zara's statement-making yet polished blazers will do the job.
It's a no brainer – J. Crew is well-known for amazing quality and classic designs. But it can be a bit too pricey, so J. Crew Factory is a fabulous alternative to snag the same items, but at a lower price.
If you're looking for a wider range of brands, Macy's carries items from a bunch of quality brands such as Calvin Klein, DKNY, and Nine West. The amount of styles they offer is mind-blowing.
4. Bottoms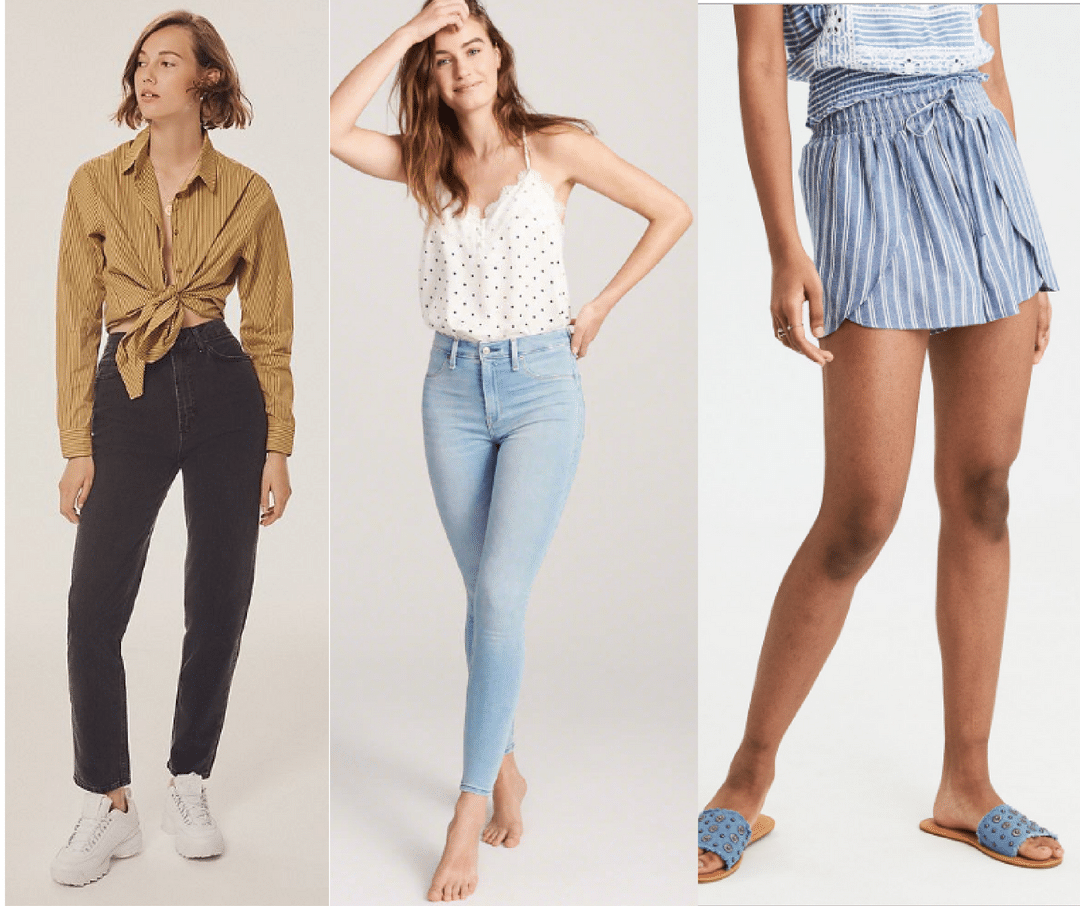 Brands:
Urban Outfitters has a great selection of bottoms, but my favorite is definitely their denim; especially their mom jeans. These modern basics stores are versatile and made with high-quality denim, which get more comfortable as you wear them and break them in.
Ever since their much-needed brand revamp, Abercrombie and Fitch has been one of my go-to brands for denim. I love their jean leggings – they're stretchy and flattering on your curves.
American Eagle Outfitters has always been a classic place to shop for denim, but their soft shorts are also worth a mention. They are perfect for those days when you want to be cozy, but still look cute.
So there you have it: the best stores for quality basics!
For more amazing places to shop, be sure to see our guide to the best online boutiques for affordable style.
Do you shop at the stores mentioned? What is your go-to wardrobe basic? Share with me in the comments below!
Related posts: