This post may contain affiliate links, which means we may receive a commission if you purchase through our links. Please
read our full disclosure here
.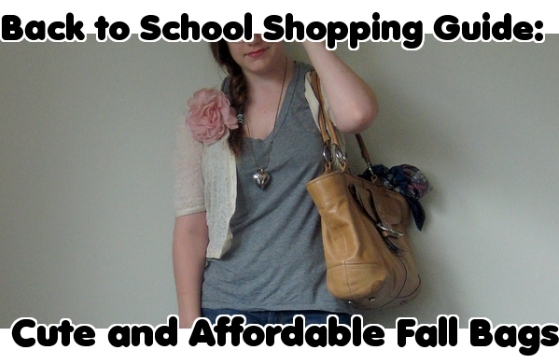 Whether you're already back on campus or are still packing up all your stuff, there's one thing that every college student needs before heading to class: the perfect bag! Between all of the textbooks, school supplies and other random things required throughout the day, every college girl needs a practical, stylish and not-too-expensive bag to carry all of her essentials.
Still looking for that perfect bag to carry your textbooks in style? Scroll on down to check out our round-up of cute and affordable backpacks, totes and messenger bags for back-to-school:
Not-So Basic Backpacks
Believe it or not, backpacks are actually going to be super-trendy this season! However, we're not talking your basic, run-of-the-mill backpacks here. Ever since Mary-Kate and Ashley Olsen's fashion line The Row debuted a $39,000 crocodile skin backpack, luxe knapsacks have been having a major fashion moment.
Aside from being stylish, a backpack is also perfect for lugging lots of heavy items across campus. Plus, with all of the adorable backpacks in stores now, it's never been easier to find a style that fits your personal aesthetic.
Does a backpack sound like the perfect school bag for you? Stand out in a sea of JanSport and L.L. Bean with one of these stylish picks below: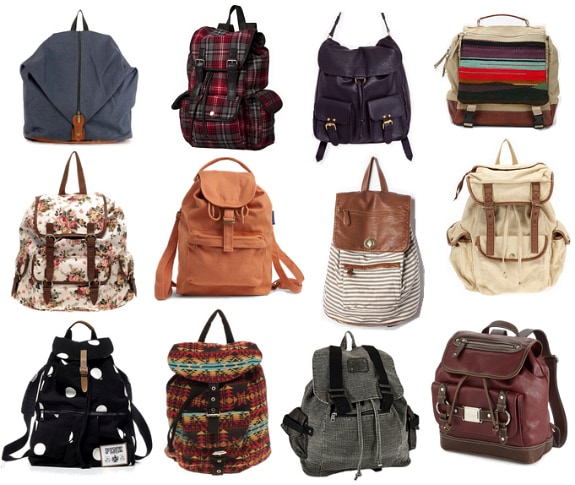 Top: Zip-Front Canvas Backpack – YesStyle, Plaid Backpack – Target, Hitchhiker Convertible Bag – Nasty Gal, Baja Blanket Backpack – Urban Outfitters
Middle: Floral Canvas Backpack – ASOS, Canvassing Backpack in Uptown – ModCloth, Striped Deux Lux Backpack – Urban Outfitters, Canvas Rucksack – Urban Outfitters
Bottom: Polka Dot Backpack – VS Pink, Aztec Print Backpack – ASOS, Volcom Fright Night Backpack – Buckle, American Living Logan Backpack – JCPenney
Trendy Totes
Tote bags are always popular among college-aged girls because they're both cute and functional. The perfect tote can instantly make any outfit look über-chic and can be a great way to show off your personal style.
The only downside is that these bags aren't extremely roomy and can't handle heavy loads the same way a backpack can. On the plus side, though, a tote can work double duty as a go-to bag to carry around when you aren't in class, so you're likely to get a lot of bang for your buck!
There are tons of options out there when it comes to size, material, color and pattern, so hopefully you'll find a tote that fits your personal style below: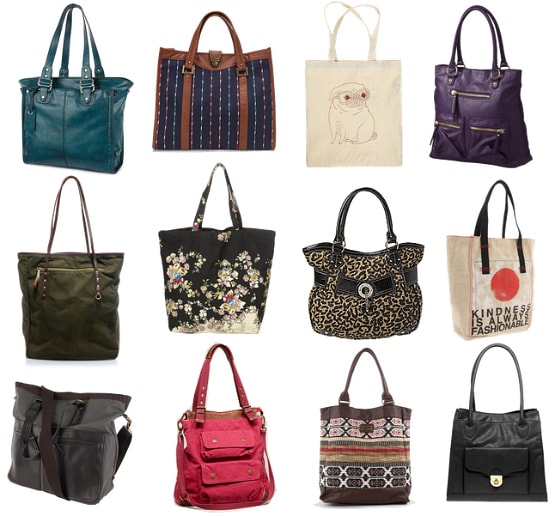 Top: Madeline Tote – JCPenney, Rope Print Tote – Urban Outfitters, Wisdom by Winston Tote – ModCloth, Linea Pelle Purple Tote – Target
Middle: Dark Elm Takeaway Tote – J. Crew, Black Floral Antique Shopper – Topshop, Hey Jute Leopard Tote – Nine West, Rachel Roy Japan Tote – Zappos Couture
Bottom: Utility Canvas Bag – Forever 21, Raspberry Shopper Tote – American Eagle Outfitters, Tribal Tote Bag – PacSun, Pocket-Front Tote – ASOS
Must-Have Messenger Bags
Messenger bags represent the middle-ground between the first two styles: they have all the practicality of a roomy backpack, with a similar style to a tote. These bags are also a classic, meaning they'll never go out of style. So, invest in a good messenger bag and you'll have a durable and stylish choice for years to come.
Looking for a cool messenger bag to carry around campus? Here are some of our favorites: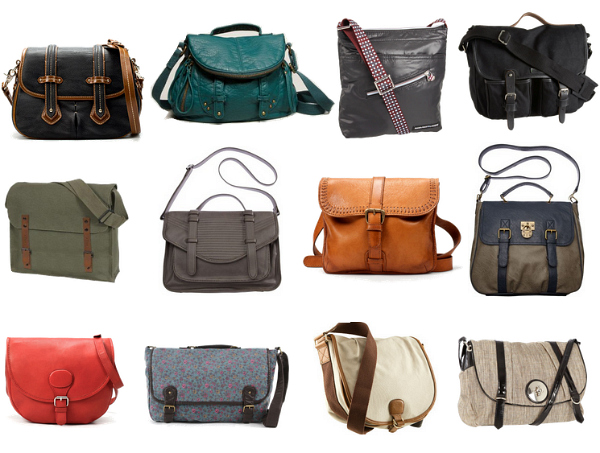 Top: Two-Tone Messenger Bag – Zara, Teal Flap Satchel – American Eagle Outfitters, Harajuku Lovers Fluorescent Black Bag – Zappos, Ossington Greene Messenger Bag – Endless
Middle: Vintage Canvas Medic Bag – Amazon, Edith Messenger Bag – Macy's, Buckled Messenger Bag – Zara, Berkeley Messenger Bag – Macy's
Bottom: Red Leather Messenger Bag – Zara, Black Poppy Messenger Bag – PacSun, Canvas Messenger Bag – H&M, Natural Linen Messenger Bag – Debenhams
Your thoughts?
What kind of bag do you carry to class? Would you ever wear a backpack? What do you think of the bags featured here? Which one is your favorite? Remember to leave a comment and let me know your thoughts!