Last week, we looked at some pretty awesome belt bags, the re-imagined version of the fanny pack from the '90s!
This week, we will look at another returning fashion trend from years past, neon. Fans of subdued color palettes, avert your eyes — this one is not for the faint of heart!
HIGH FASHION TREND: NEON
As usual, I love to use celebrities as the benchmark for the success of a current trend. Celebrity fashion influences like no other! Here, we see Kendall Jenner killin' this neon green top paired with shiny leather skinnies:
Dua Lipa rocks a multi-colored neon crop top with a mis-matched plaid skirt. I'm definitely feeling a '70s vibe from this top:
https://www.instagram.com/p/BoGeTluFdY0
Bella Hadid channels an edgier vibe with her take on the trend, sporting a bright neon yellow vest, complete with utility pockets, straps, and a tapered waist. She rocks it over top of a white shirt dress, completing the leggy look:
Neon is being embraced on the runway, too, seen on recent runways at Prabal Gurung, Christian Siriano, Milly, and Matthew Adams Dolan. Other high fashion designers like Marine Serre and Gucci have merged neon into their Spring 2019 lines, as well.
How to Buy the Neon Trend on a Budget
So before spring officially arrives, let's be prepared for the neon trend! This is a super easy trend to rock on a budget — tons of inexpensive stores are already coming out with pieces in day-glo colors, so it's a cinch to find one that's perfect for you.
Here are some options to get you started:
Affordable Neon, Option #1: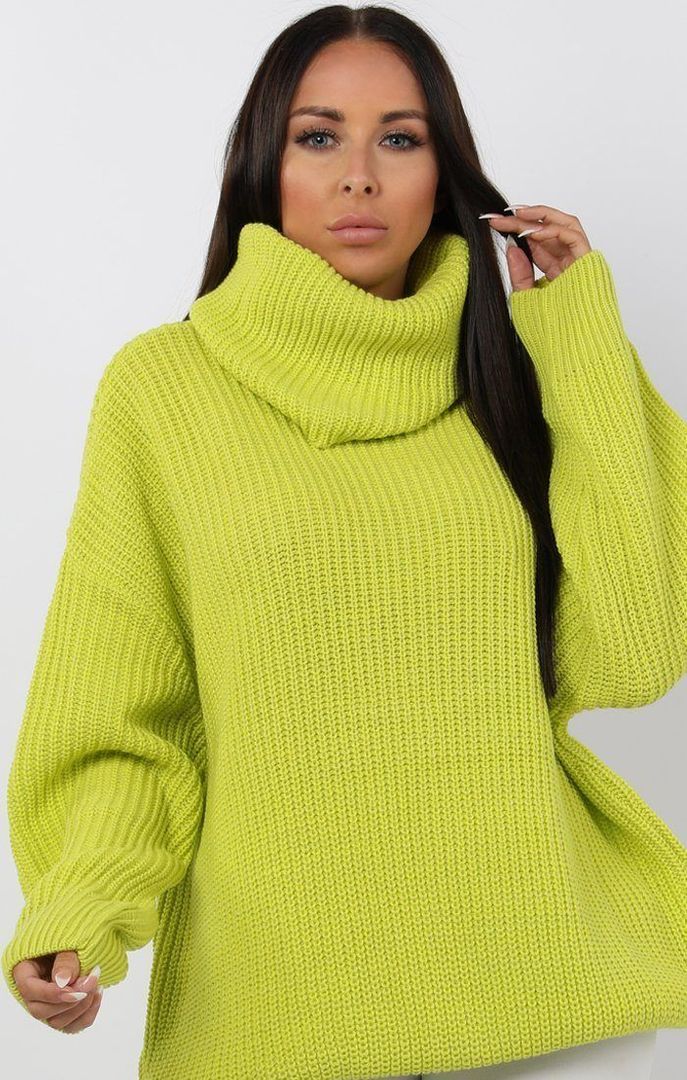 As we patiently await spring, we can start off with this neon lime sweater from Femme Luxe, originally $40, on sale for $24. Wear it now with faux leather leggings for a perfect winter vibe.
When spring arrives, this can be paired with another new trend: bike shorts. Add in sneakers for a casual look or dress it up with some heels for a chic feel.
Affordable Neon, Option #2: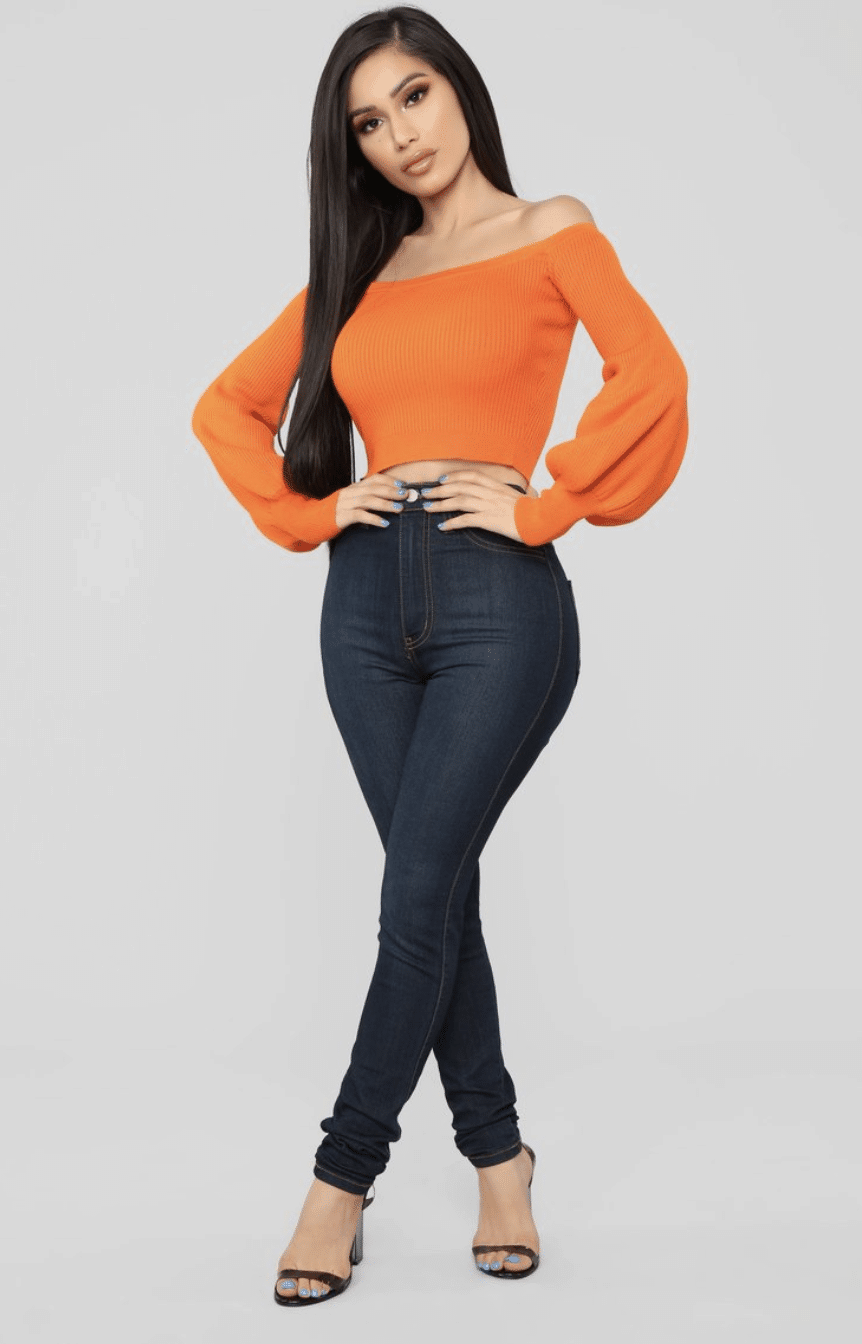 This off the shoulder sweater has a cropped length and balloon sleeves, making it the perfect piece to bridge the transition from winter to spring. This top can easily be paired with a pencil skirt and heels for a polished yet fashion-forward outfit.
For a more casual look, wear it with some high waisted white jeans and your old Converse sneakers or slip-ons.
Affordable Neon, Option #3: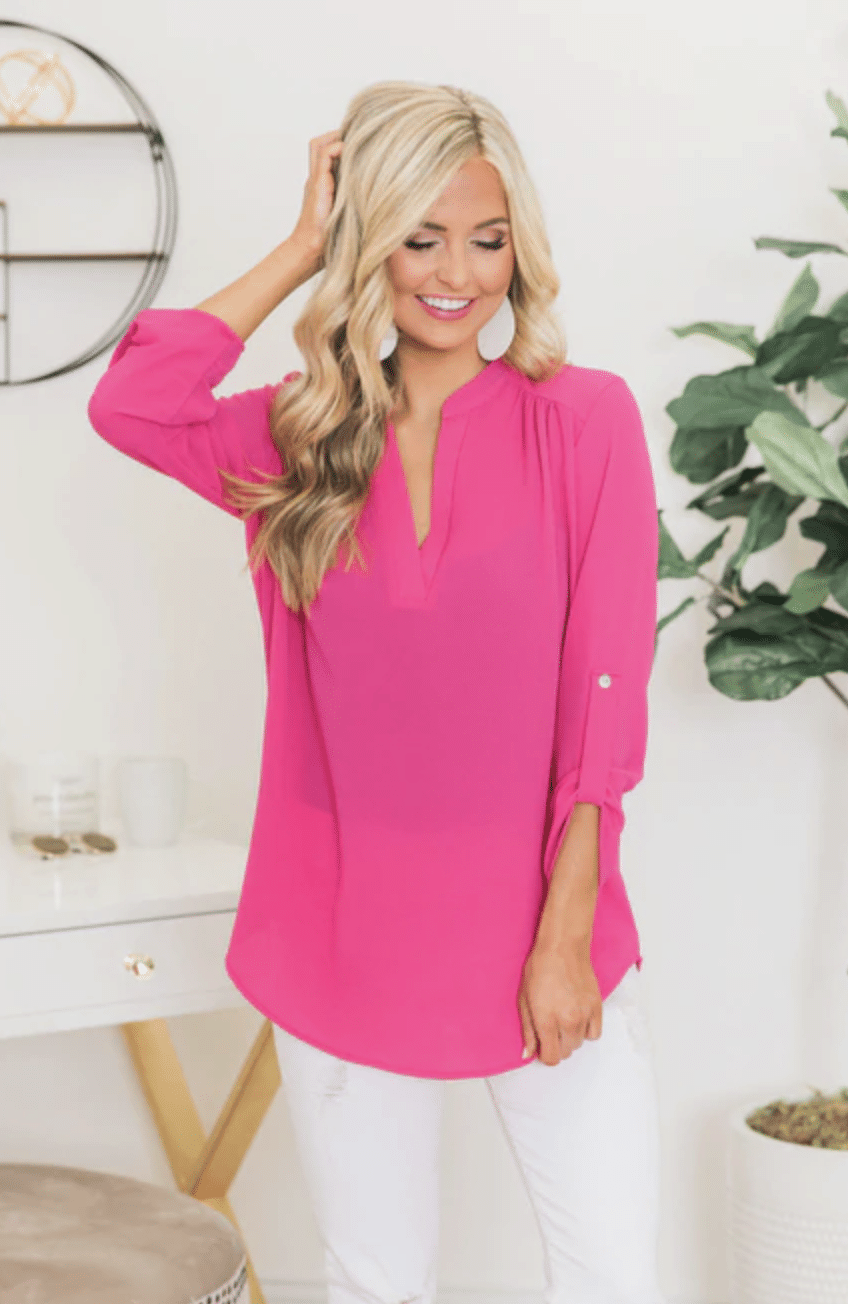 Here we have a more preppy take on the neon trend with this sheer, loose fitting, collarless blouse. The sleeves can be kept long or slightly rolled and buttoned for a 3/4 sleeve effect. This top is perfect for spring with its bright pink color.
As we can see, this top looks great with white pants. We can also pair this with dark jean shorts, or tuck it into boyfriend-style jeans and add sandals for a laid-back day.
Affordable Neon, Option #4: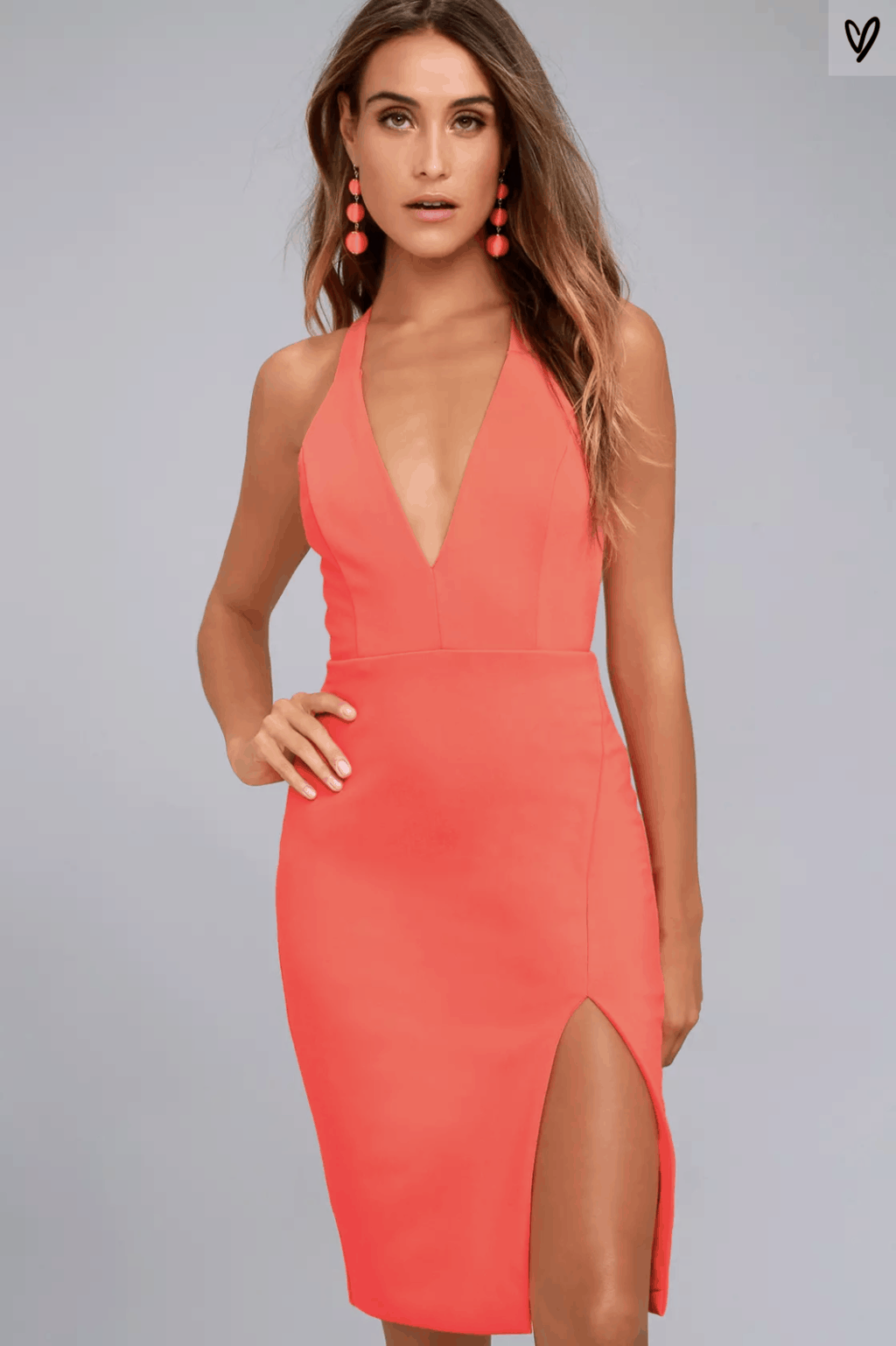 This dress will not only carry you through spring but through summer as well! Pair with a long stranded necklace, dangly earrings, and heeled sandals for date night or a girls night out.
Alternatively, to dress it down, wear it with a jean jacket and flat sandals for a beach day or walking around downtown.
Affordable Neon, Option #5: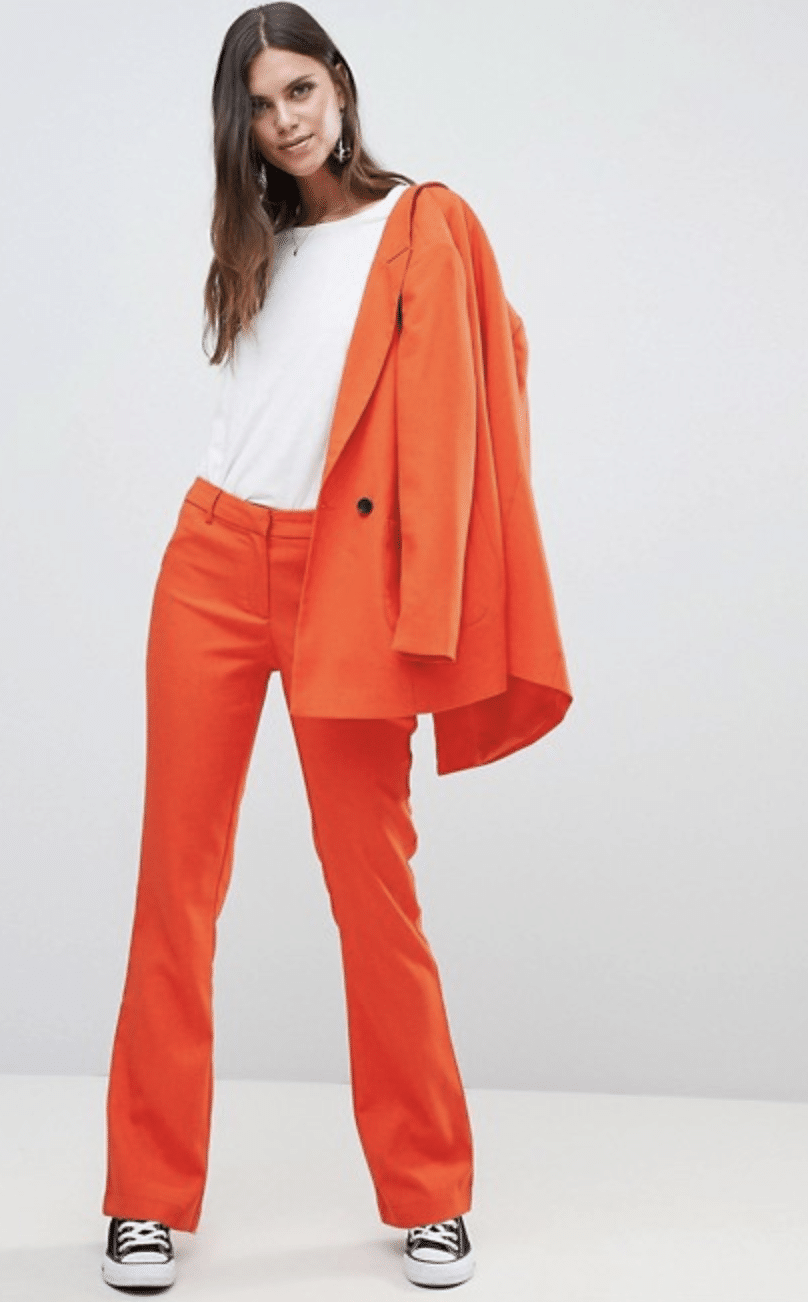 Thinking about taking on the neon trend to stand out at an interview? Look no further! These pants are sure to set you apart at work. ASOS also sells the matching jacket if you are really bold.
Pair these pants with a monochromatic color palette such as black heels, white blouse, and black blazer. If your workplace embraces creativity, pair these pants with more bold colors such as a magenta top!
Affordable Neon, Option #6: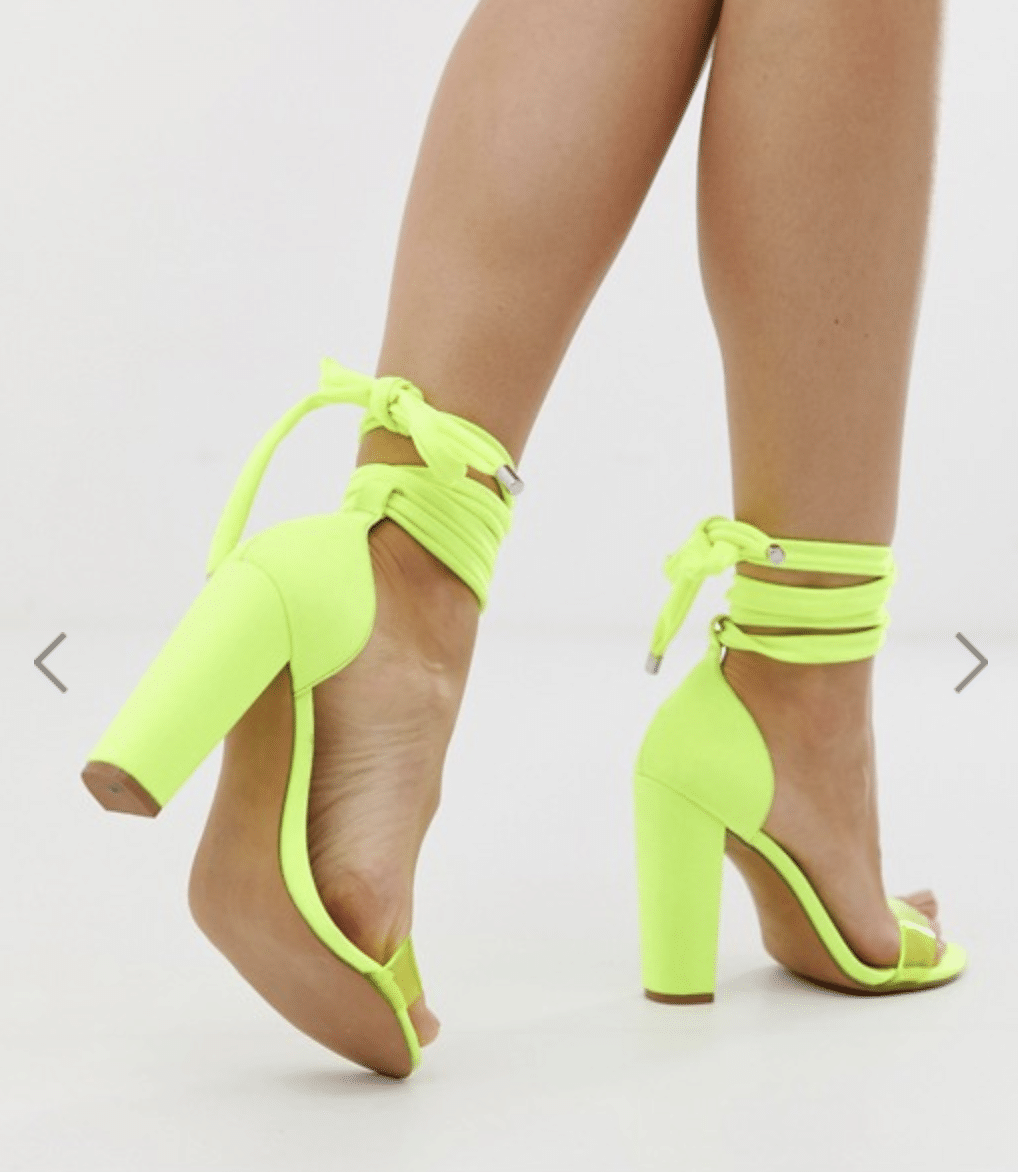 Not quite ready to delve into neon? Try just a highlight (pun intended). These heels will add a splash of brightness to any look. These would look particularly stunning with a pair of very dark washed jeans or a LBD.
What do you think about this trend?
What high fashion trend would you like to see me explore? Share with us in the comments below!