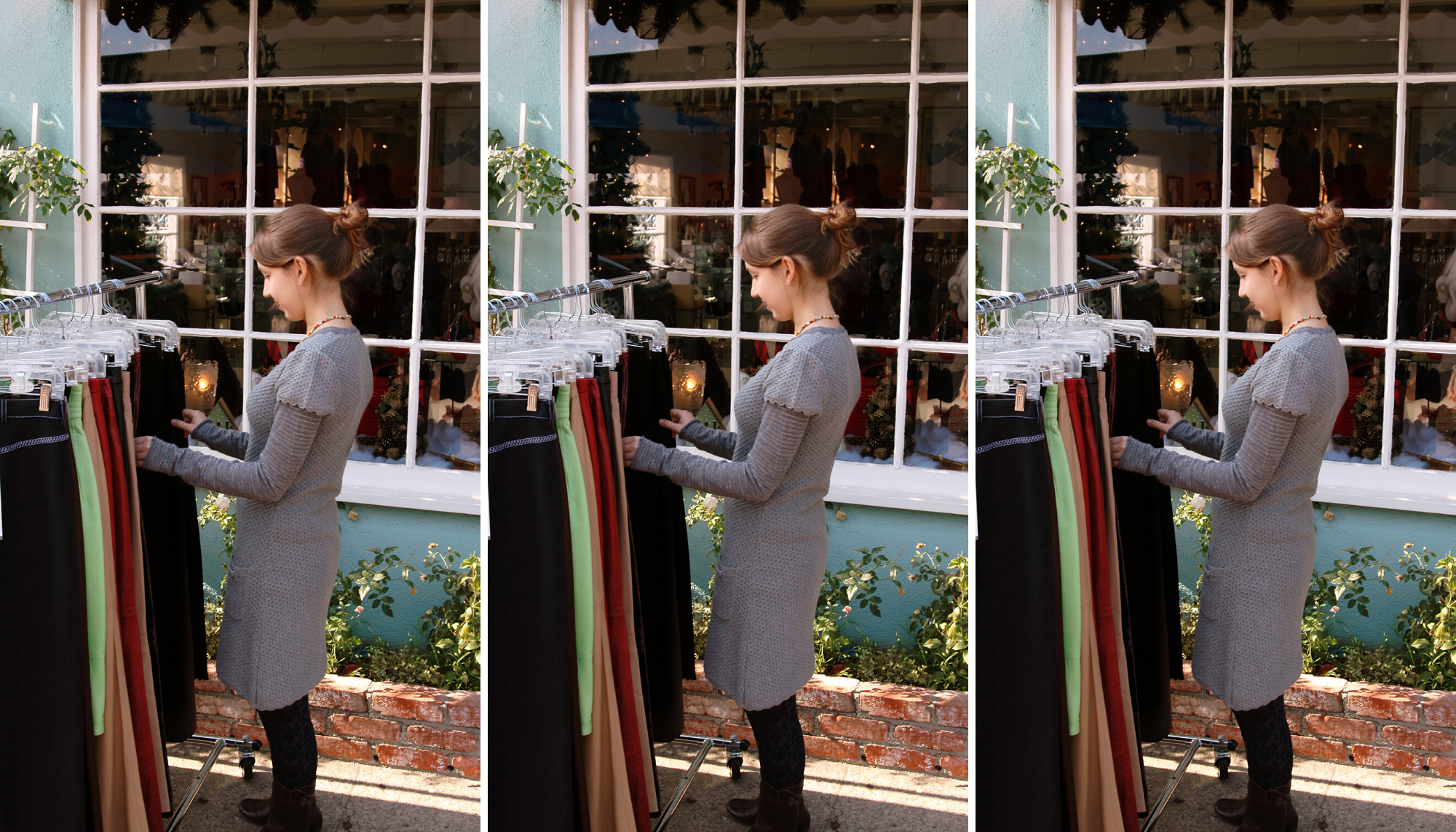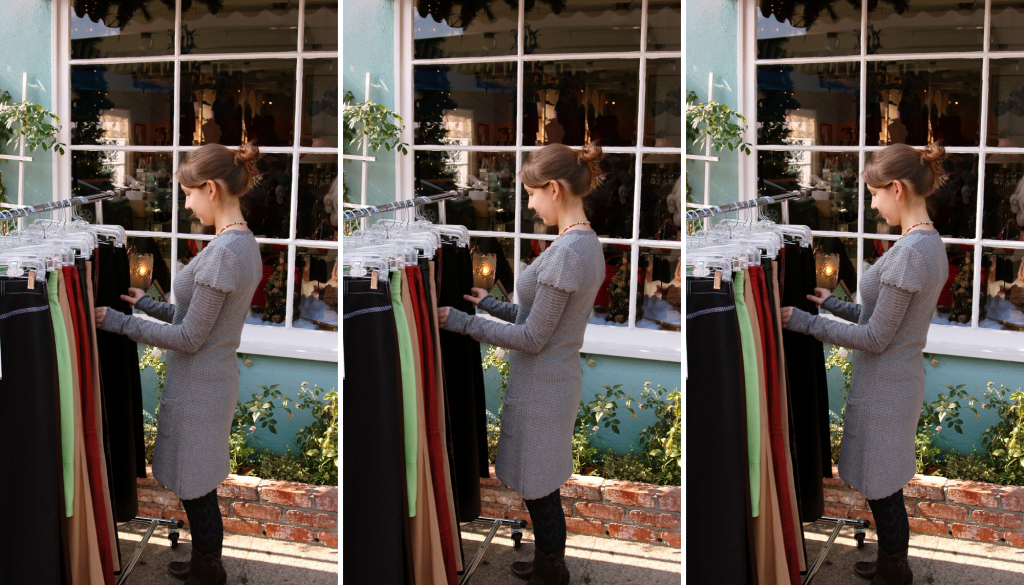 If you've been thrifting before and find yourself leaving empty-handed more often than you like, you're not alone! With fall finally here, it's the perfect time to layer vintage, unexpected finds, so it's a fantastic time to go thrifting.
Shopping second hand can definitely be intimidating, the racks can be unorganized, clothes can be worn or stained, the store can smell a little funky. None of that is exactly inviting. The first time I went to a Goodwill, I bought exactly nothing, but I left the motivation to thrift again and find hidden gems. That was five years ago, and since then, I'd like to think that I've become quite the skilled second-hand shopper.
Below, I've listed five tips for thrifting success this fall. These ideas will help you find those thrift store treasures to update your wardrobe for the season.
1. Forget about size.
When we find an article of clothing we like at a regular store, our first instinct is to check if they have our size. This is not going to happen at a thrift store. They won't be carrying multiples of the same item in different sizes. Sometimes when you find a piece you like, it wont necessarily be "your" size. Don't let this discourage you! If you find a great piece, try it on, and think creatively. A lot of clothes look great baggy, belted, tucked in, or layered. If you're only watching out for your size, you're limiting your potential shopping pool.
2. Shop outside of your section.
If you're open to shopping outside your size, then also think about shopping outside your section! The men's section is full of cool sweaters, and the kids' section is great for graphic tees. The whole store is open to you, not just your section. Again, try to think outside the box when imagining how you'll wear each piece.
3. You don't have to know exactly what you want.
My third tip, like the first two, is all about keeping an open mind. If you know you're looking for the perfect pair of mom jeans, great. If not, that's great too! I've found most of my best thrifted items while I was just browsing with an open mind. Focusing too much on your ideal piece might make you blind to other great buys.
4. Scan for patterns or fabric you like.
A lot of thrift stores are huge, and it's can seem a bit much to search through every individual piece on the racks. Instead of looking at the entirety of each item, I like to flick through the rows, touching the pieces gently. If I like the feel or quality of something, pull that piece and look at it more closely. While doing this I also keep an eye out for any patterns that I like, and I pull those pieces too.
5. Take your time.
The most important rule of all is take your time. The entire store is shoppable, and finding treasure is no quick feat. Most items in thrift stores are passable, but finding those unique vintage items is what its all about. Go when you're not in a rush, and know that you probably wont find what you're looking for right away.
More Thrifting Success Tips
Here at CF, we are thrift store addicts. Therefore, we've done lots of other posts on thrifting.
For more info, see: The College Girl's Guide to Shopping Secondhand, 3 Easy Ways to Update Thrifted Finds, The CF Guide to Thrift Shopping in a Small College Town, How to Care for Vintage Clothes and Shoes, and How to Make Thrifting Work for You.
What do you think?
Do you like thrifting? What helps you when you go second-hand shopping? Comment below! We'd love to hear from you!