This post may contain affiliate links, which means we may receive a commission if you purchase through our links. Please
read our full disclosure here
.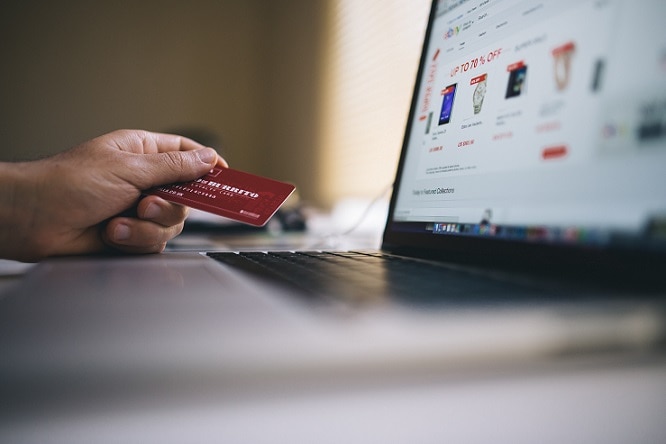 If you haven't started college yet, I'd like to warn you that freshman year marks the beginning of your online shopping addiction. In college you're often too busy to shop, plus there might not be great malls or trendy boutiques around your campus. So, online shopping can become a great tool for a college girl looking to stay fashionable.
Whether you're new to online shopping and looking for a place to start, or you're a seasoned vet looking for some new sites to check out, then this is the list for you! Below I've compiled a list of 14 online shops that cater to many different styles, from vintage frocks to of-the-moment trendy pieces. Read on to see them all:
The Streetwear Stop
1. Karmaloop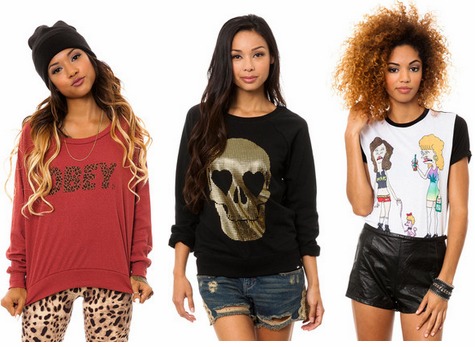 Karmaloop stocks everything from snapbacks and beanies to tees and tanks. This massive one-stop shop is really convenient, plus it's a great place to check out all the latest streetwear trends When you visit this site out make sure to read the "About" section – it's awesome!
Sunglass Heaven
2. Bleudame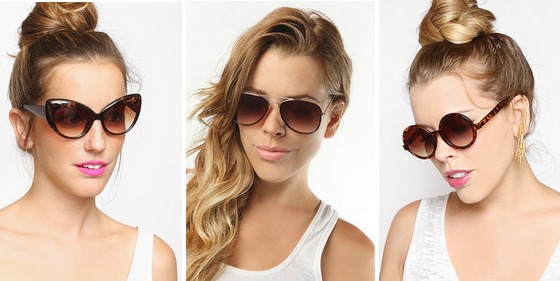 Bleudame has a huge collection of vintage, modern, celeb-inspired, and futuristic style sunglasses. Plus, a majority of these shades are priced at under $25, so it's perfect for those on a budget. They also have an extensive selection of accessories and a $2.95 flat rate shipping fee inside the US and Canada. Win!
Trendy-Edgy
3. Nasty Gal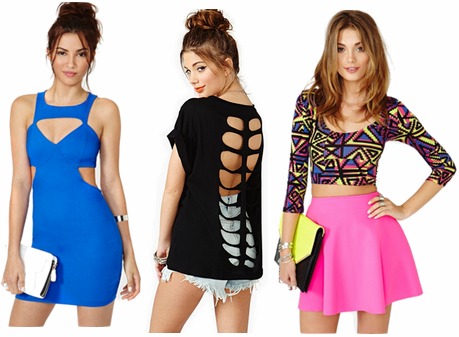 Nasty Gal is somewhat of a veteran in the online shopping world, and it continues to dominate the scene when it comes to edgy and trendy fashion. The brand even has its own fashion line, which means even more styles that you won't find anywhere else.
4. Dolls Kill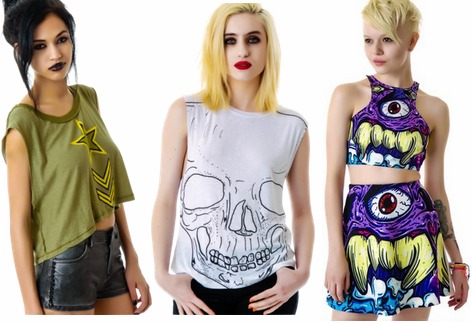 Dolls Kill is all about rebellious, in-your-face, counter-culture fashion. If Nasty Gal doesn't give you the edge you need, this site definitely will!
Trendy-Chic
5. Tobi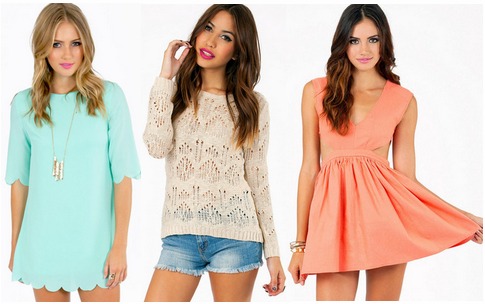 Tobi is quickly becoming a favorite online destination for many girls. The clothing is very feminine and chic, with a dose of trendiness. You do have to sign up to be a member before you can buy anything, but new members get 50% off their first order!
The Boho Boutiques
6. Planet Blue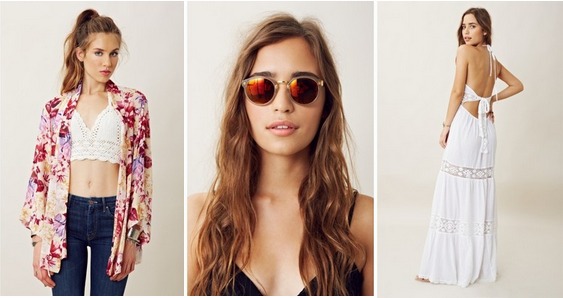 The boho trend looks like its here to stay, and yet, it can be hard to find stylish boho-inspired pieces. Luckily, Planet Blue is stocked with plenty of maxis, earth tones, floral prints, and fringe to satisfy all your bohemian needs.
7. Threadsence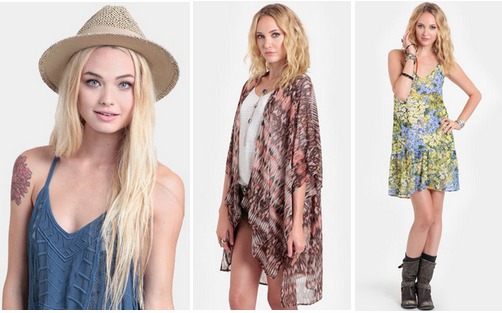 While Planet Blue has some of the cutest boho pieces around, the high price tag can be a little overwhelming. Threadsence embodies the same boho/indie style and is a great option for the more budget conscious college student.
Celebrity Watchers
8. Boutique To You
If you like celebrity street style, then you might fall in love with Boutique To You. This store has a cool option to shop by celebrity, so you can buy exactly what your favorite star is wearing. They feature a ton of fashion savvy celebs on the site like Vanessa Hudgens (as seen above), Lauren Conrad, and Olivia Palermo.
Vintage Lovers
9. Modcloth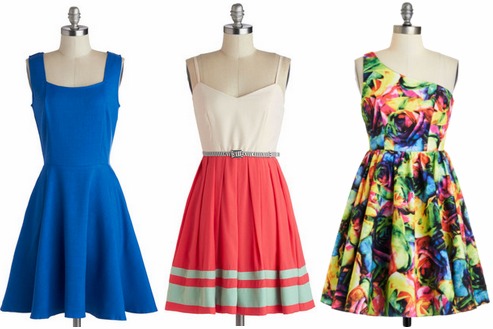 For many of you, Modcloth probably needs no introduction! Modcloth has made name for itself in the online shopping world as the go-to retailer for vintage-inspired pieces. This online store even has a section of its website dedicated to real thrift store and flea market finds.
10. Ruche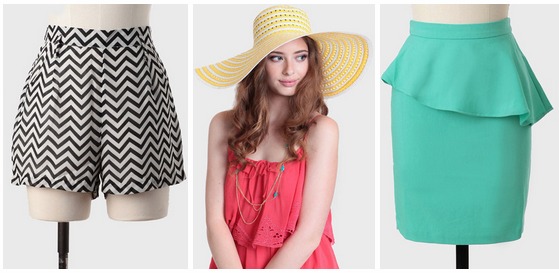 Modcloth may be a staple in the online fashion world, but Ruche is quickly rising in the ranks! Ruche is a very similar boutique that sells vintage-inspired pieces with a modern touch at a similar price range. If you're a retro girl born in the wrong decade, then you'll probably adore both of these stores.
From Across the Pond
11. Boohoo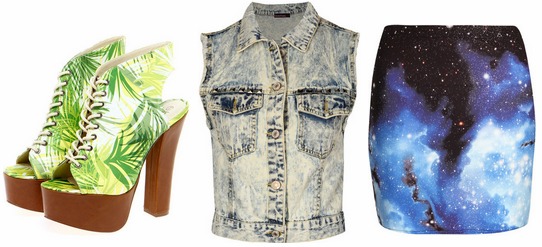 The beautiful thing about the internet is that you're not confined to shopping within your own country. Boohoo is consistently rated as one of the UK's best online retailers, and with free shipping to USA on orders over $35, it's quickly become one of my personal favorites.
12. Pretty Little Thing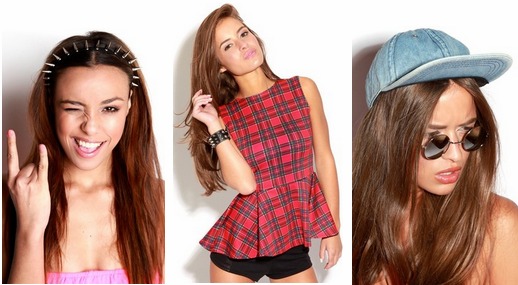 Pretty Little Thing is another online retailer based in the UK. This trend-conscious online shop has the best accessories and they've been expanding recently to include more clothing.
From Down Under
13. Princess Polly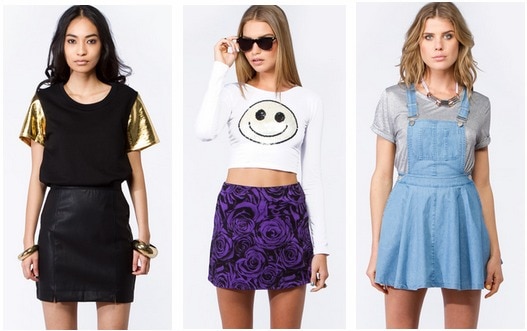 There are so many Australian fashion boutiques out there, but two of my favorites are Princess Polly and Sabo Skirt. Princess Polly specializes in very trendsetting and progressive clothing with a unique Aussie flare.
14. Sabo Skirt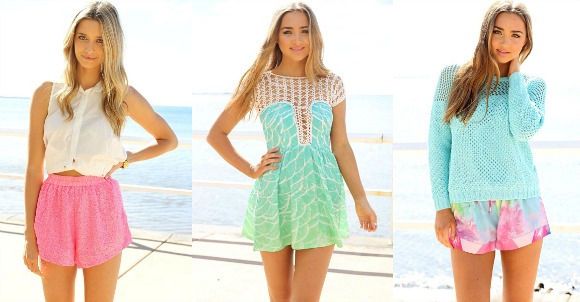 Sabo Skirt has more of a boho, beach-lifestyle vibe, but you can definitely see the Australian influence. Both Sabo Skirt and Princess Polly offer flat-rate shipping to the US for $15 AUD (about $13.50 USD).
Thoughts?
What do you think? Which store best matches your personal style? Do you shop at any of these stores? What's your favorite online stores to shop at? Let us know in the comment section!