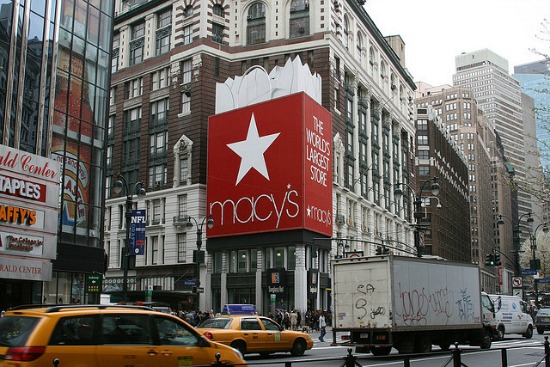 When it comes to shopping, I always love finding a great deal, whether it's shopping a major end-of-season sale at my local mall or traveling an hour away to hit up the outlets.
Fortune reports that, like me, many consumers actively search out the best possible deal, which is why retailers like TJMaxx and Marshalls have become hugely successful. Even high-end department stores have created discount chains (Nordstrom Rack, Saks OFF 5th), and Macy's will soon be following in their footsteps.
Although there's no information about when these stores would be opening, according to Fortune, Macy's "off-price" chain will be more like TJMaxx than Nordstrom Rack. Reuters reports that TJX's (which includes TJMaxx, Marshalls, and Home Goods) annual sales have been steadily rising while Macy's has seen little growth over the last few years. In fact, for the first time ever, TJX surpassed Macy's in annual sales.
Reuters also spoke to economist Robert Brusca about Macy's decision to open discount stores:
"It's a new world. Since so many peoples' salaries are off-price they also need to shop that way. Macy's is bending to the reality of retailing."
Your thoughts?
What do you think about Macy's opening an "off-price" chain? Do you normally shop at discount stores? Do you seek out the best deals when shopping? As always, tell us what you think be leaving a comment below.