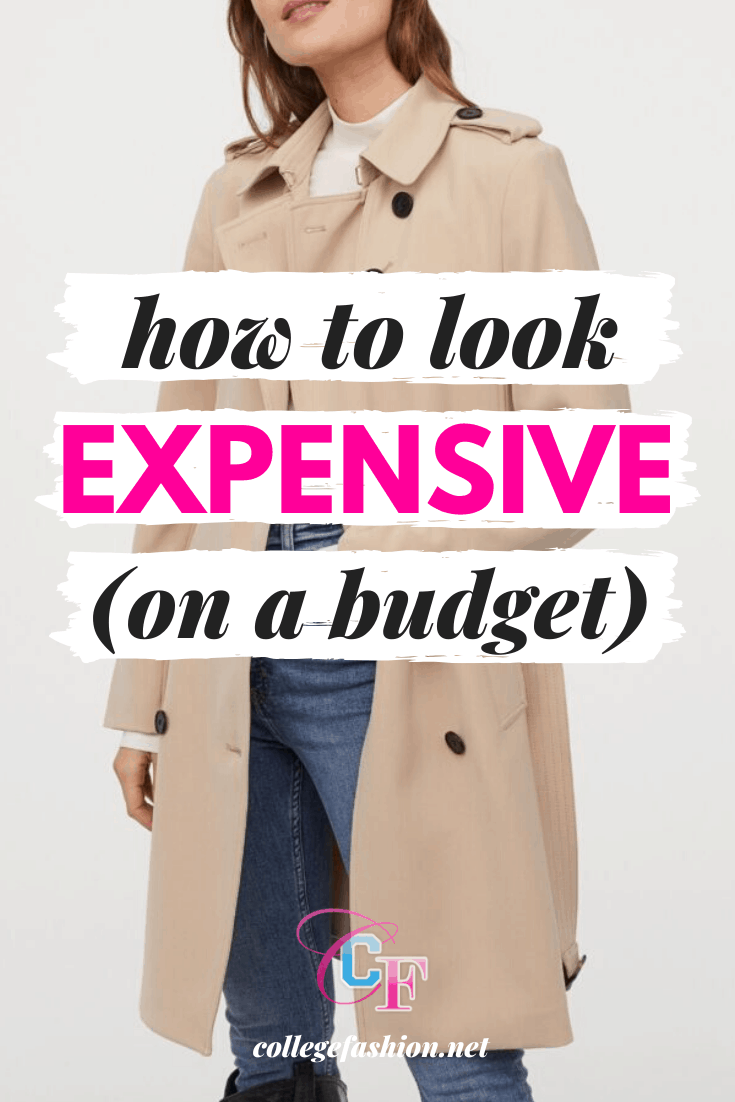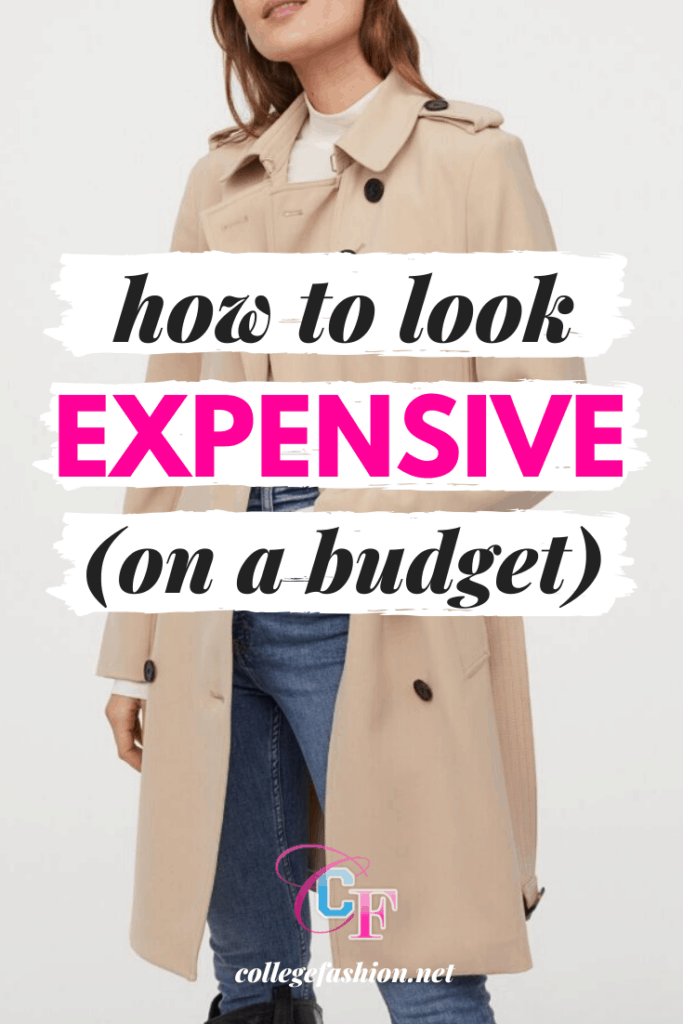 Have you ever dreamt about always looking like you have it together? We're talking an outfit that's on point and tailored, and perfectly accessorized. Classic and sophisticated and… expensive.
But have you also felt that you cannot achieve this on your current budget?
Well, today is your lucky day.
You can, in fact, look like this without spending a ton of money on clothes. With a few sneaky tricks, you can master exactly how to look expensive while living on a college budget.
While we all agree that high end brands look amazing, their price tags are out of reach for most college students. This means we need to make it work with brands such as H&M and Zara.
However, just because these stores are cost effective doesn't mean they can't look as good as their high-priced rivals. A white button down with tailored pants from H&M can look just as good as the same pieces from J.Crew. And with the right accessories, you can look even better in H&M.
How to Look Expensive: Stick with the Classics
The secret to looking expensive is sticking with classic styles.
Simple, tailored pieces with a sophisticated feel have a hard time looking "cheap". They have an aura to them which brings that je ne sais quoi to an outfit.
These pieces include dark skinny jeans, white button-up shirts, simple dresses, trench coats, and ballet flats. (See our guide to classic style for more examples.)
Avoid loud colors and patterns, overly tight or baggy fits, and fast trends, as they all tend to cheapen an outfit.
The Classic Pieces You Need
It's All About The Dress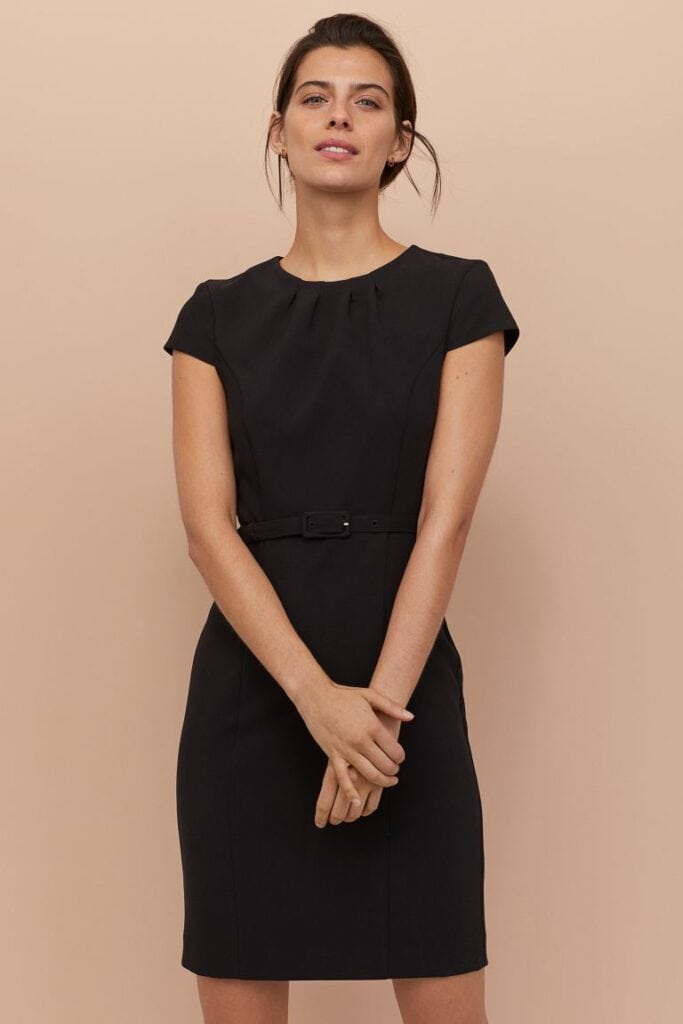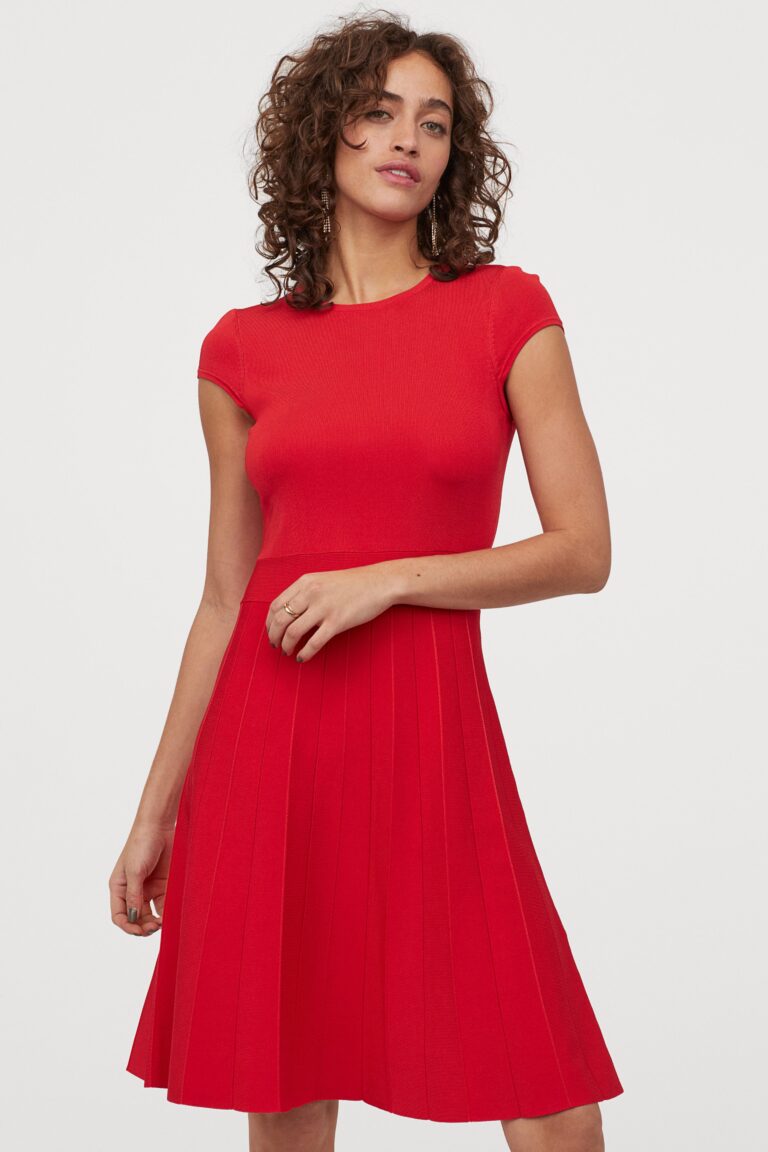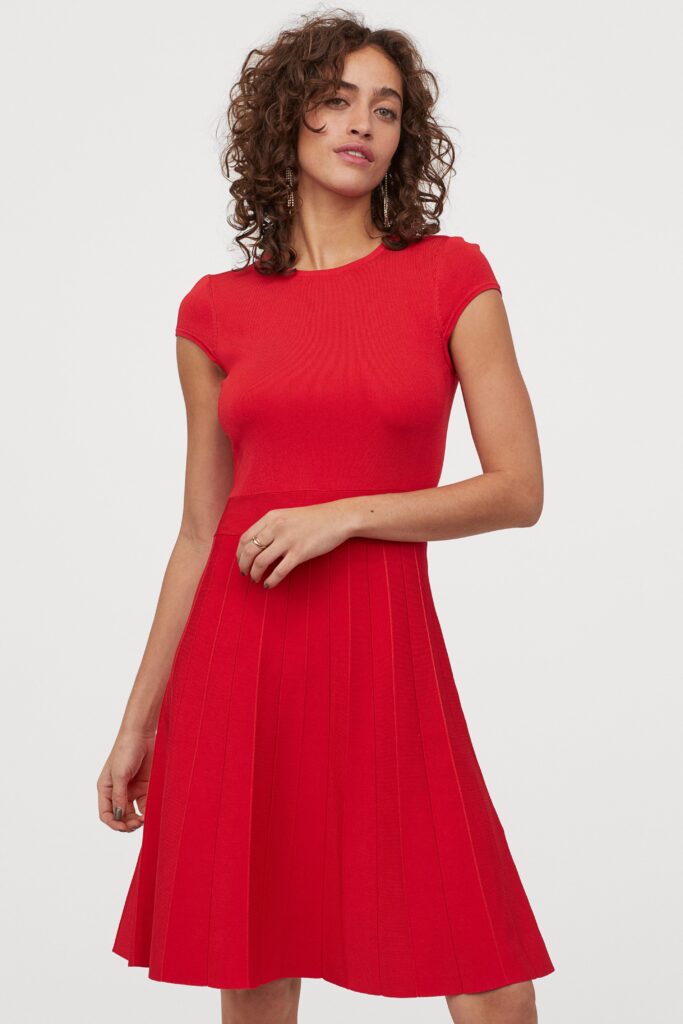 You cannot go wrong with a classic dress.
Choose a classic silhouette that fits well and gives you confidence. (You'll know it when you try it on!) This alone will make it look as though you've spent a fortune on your dress.
Next, stick with solid colors. Don't bring too much noise with patterns, rather choose a solid color that complements your skin tone and feels good to you.
Follow these two simple keys for looking expensive and you'll have a dress that makes you look and feel amazing!
Timeless Coats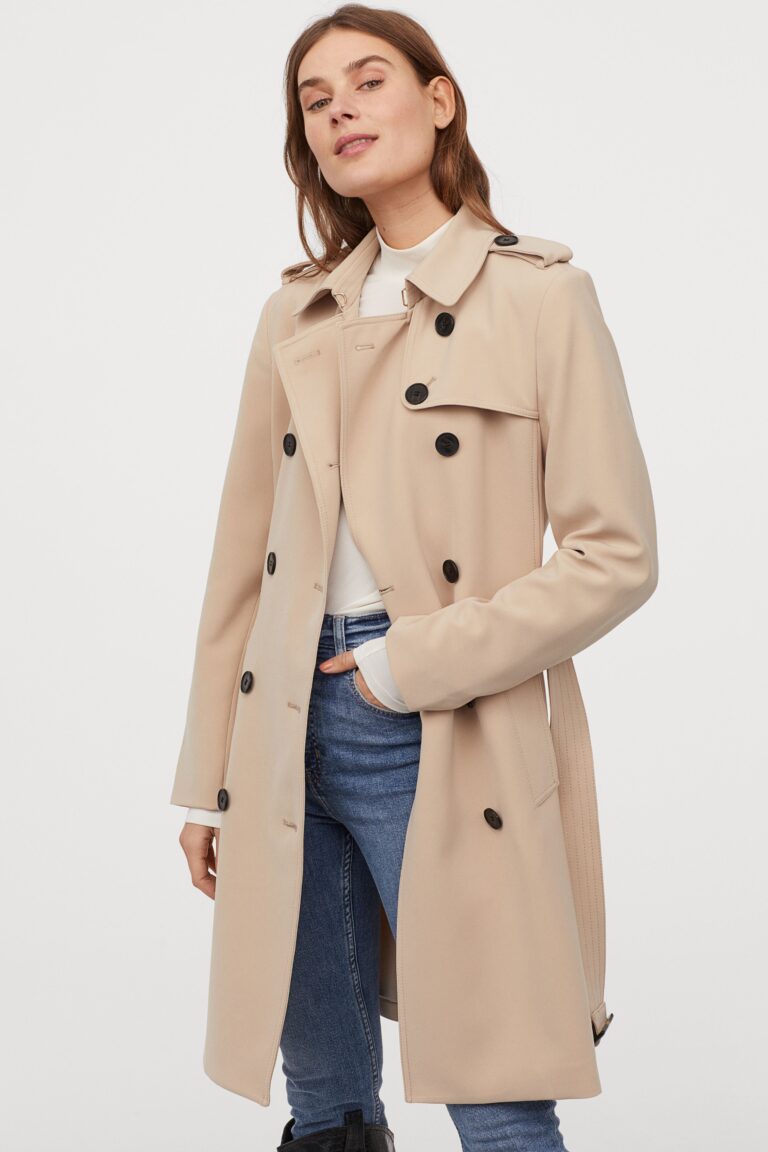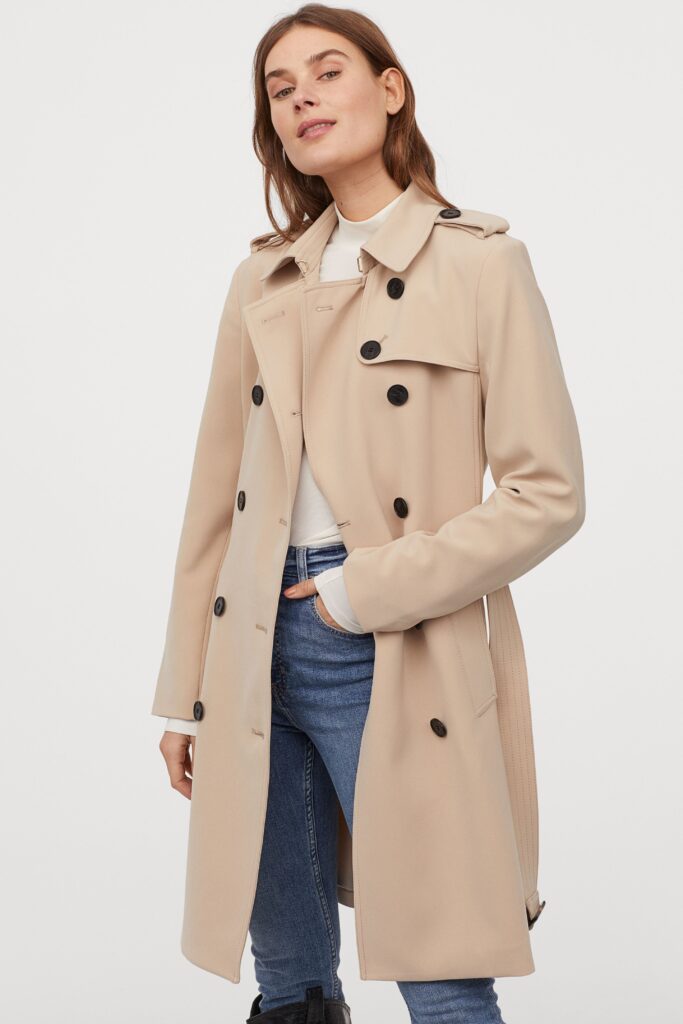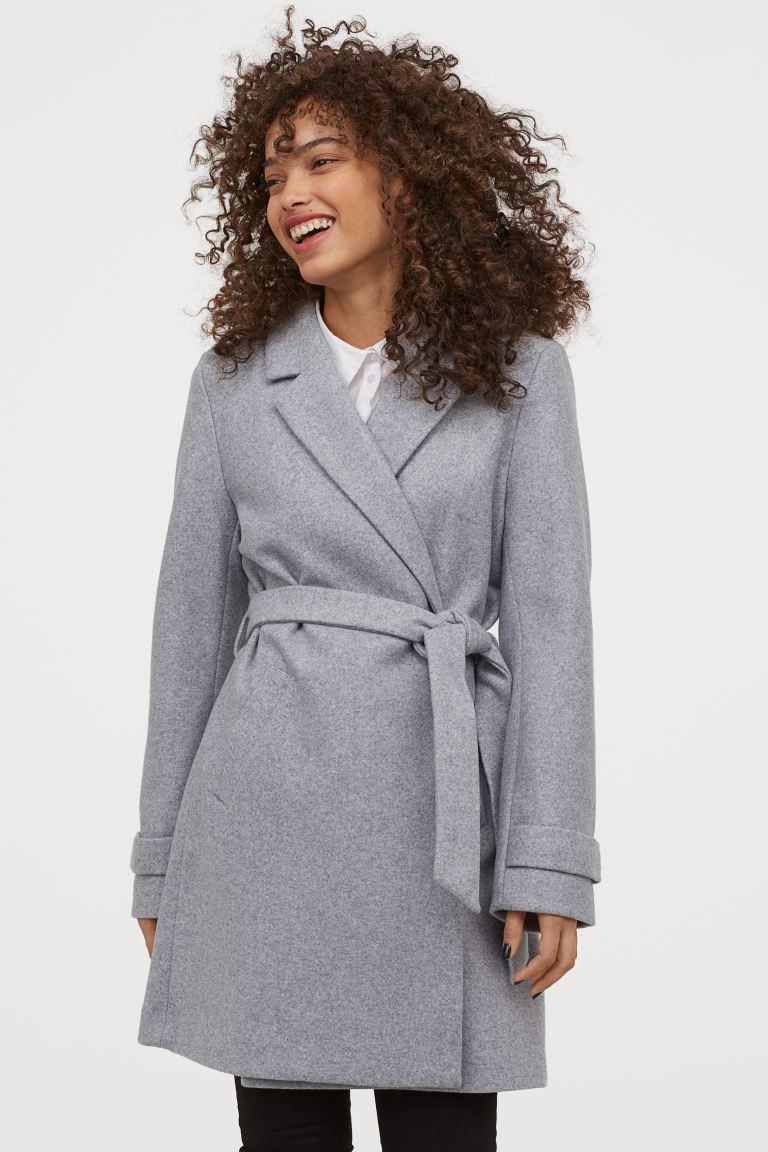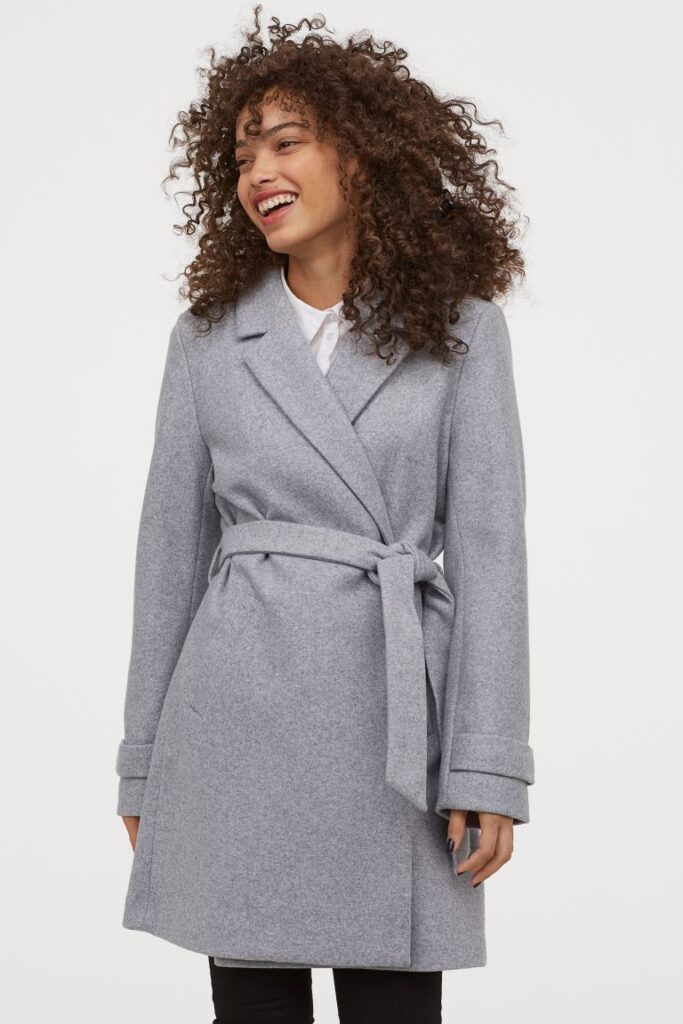 One of the keys to how to look expensive is finding the right coat. Your coat can make or break an outfit.
I recommend a tailored, timeless style in a neutral shade, like a trench or a wrap coat. These styles have been around for years and proven their worth.
A trench can be thrown on for any occasion, whether you're headed to work, class, or even a date. Same with a wrap coat — both are clean and classic, and transition between occasions with ease.
Dark Skinny Jeans & Pants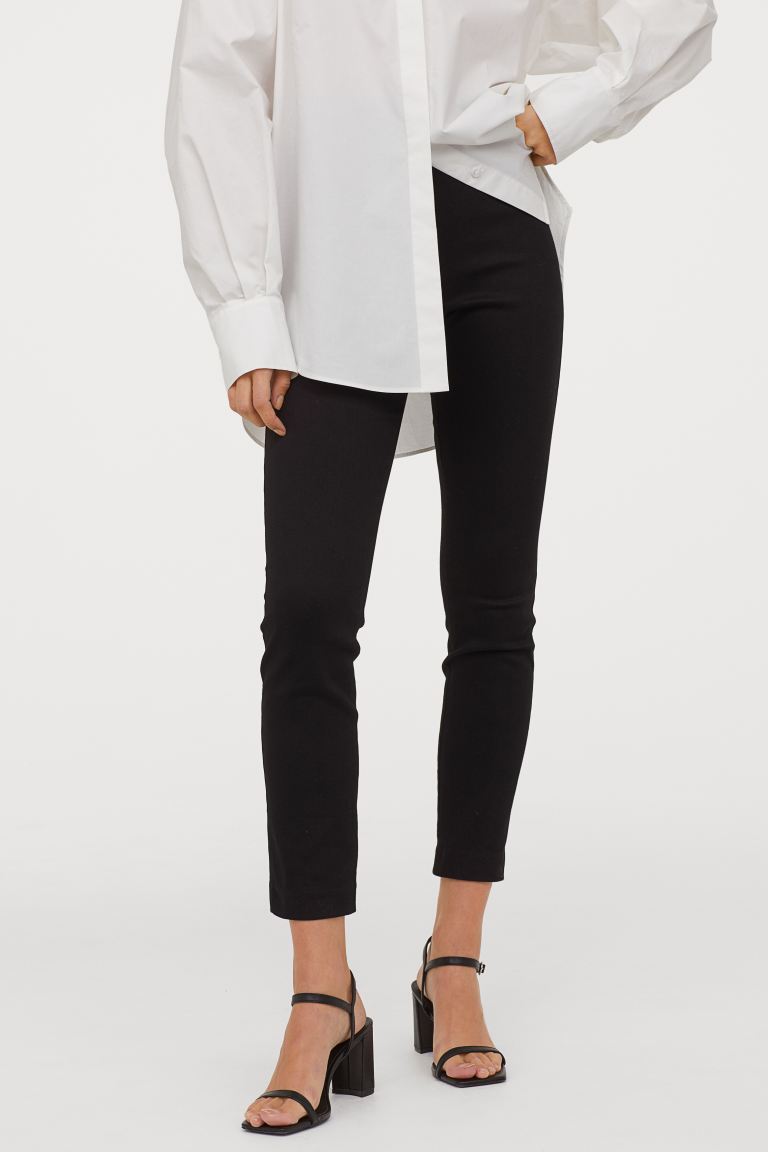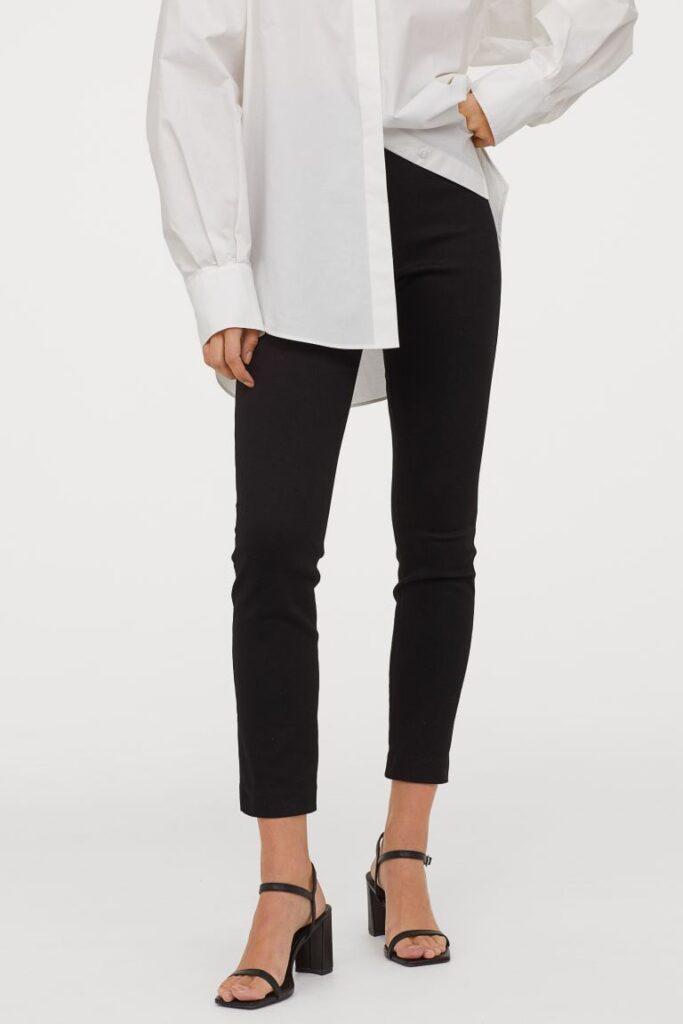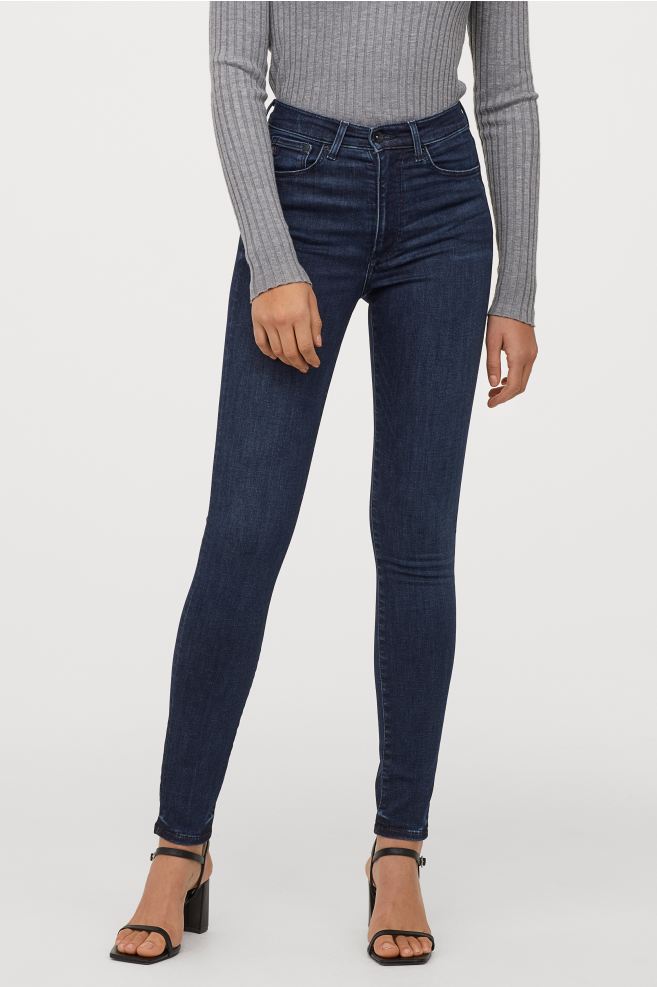 Two pant styles that instantly elevate an outfit are dark skinny jeans and slim leg pants. High waisted styles are best because a fitted waist further extends the tailored look.
Again, you can style either pair for just about any occasion, resulting in a put together look every time. Add them to a striped top and a trench coat for an easy, casual look.
Choose White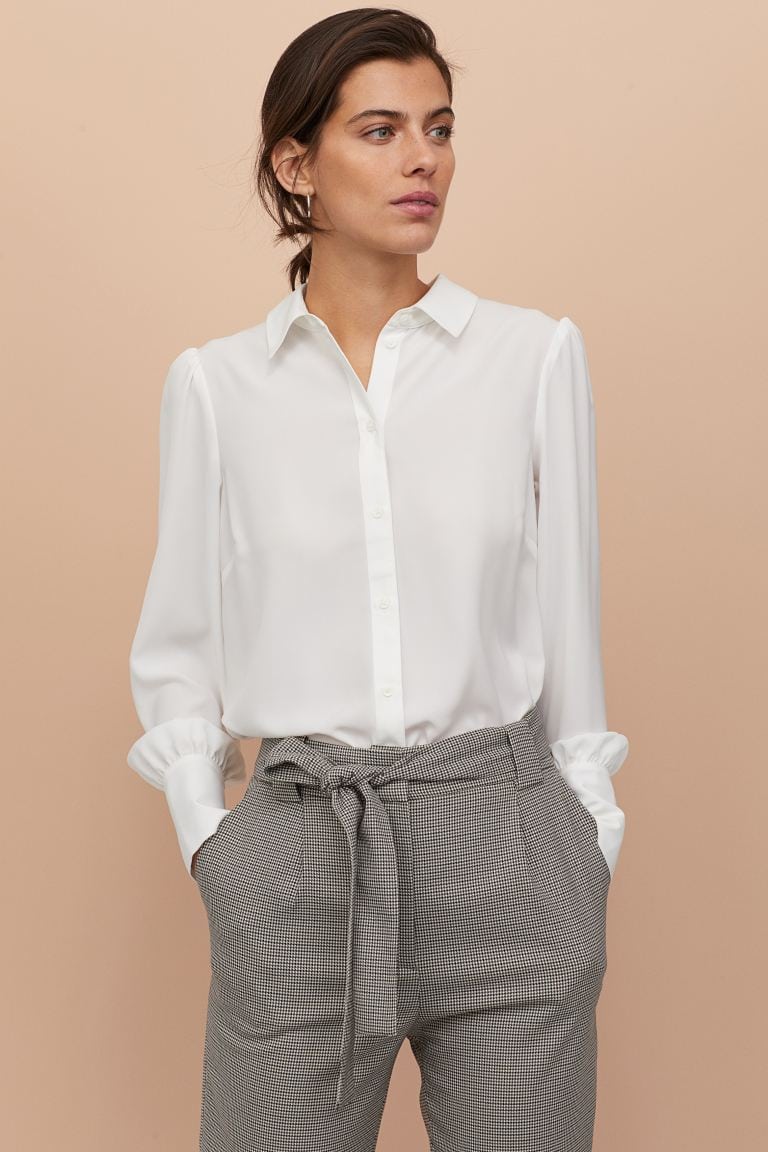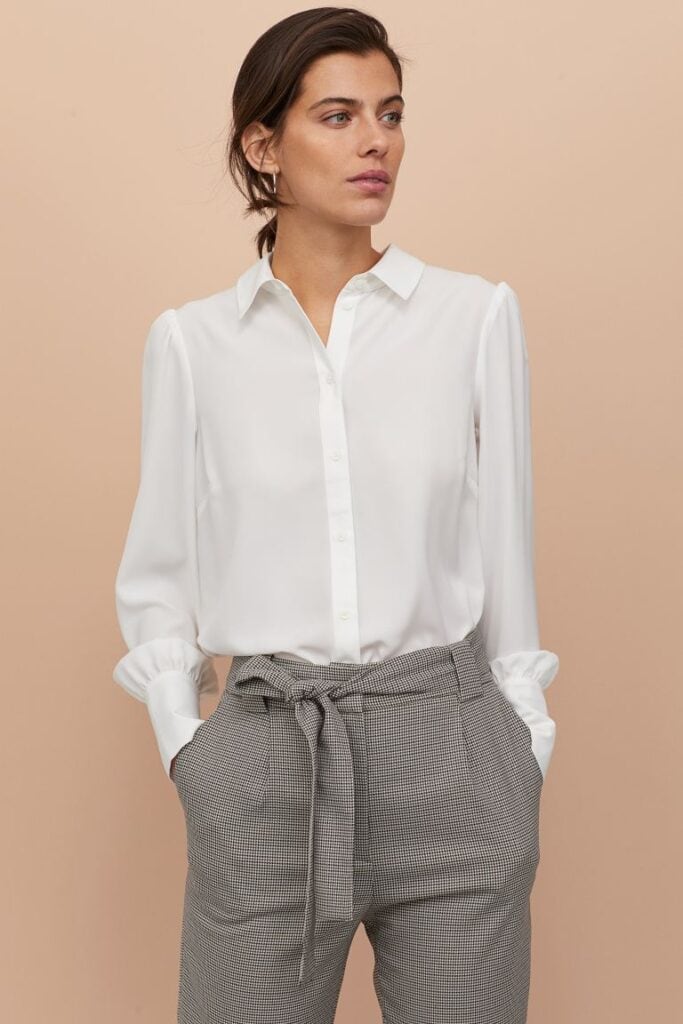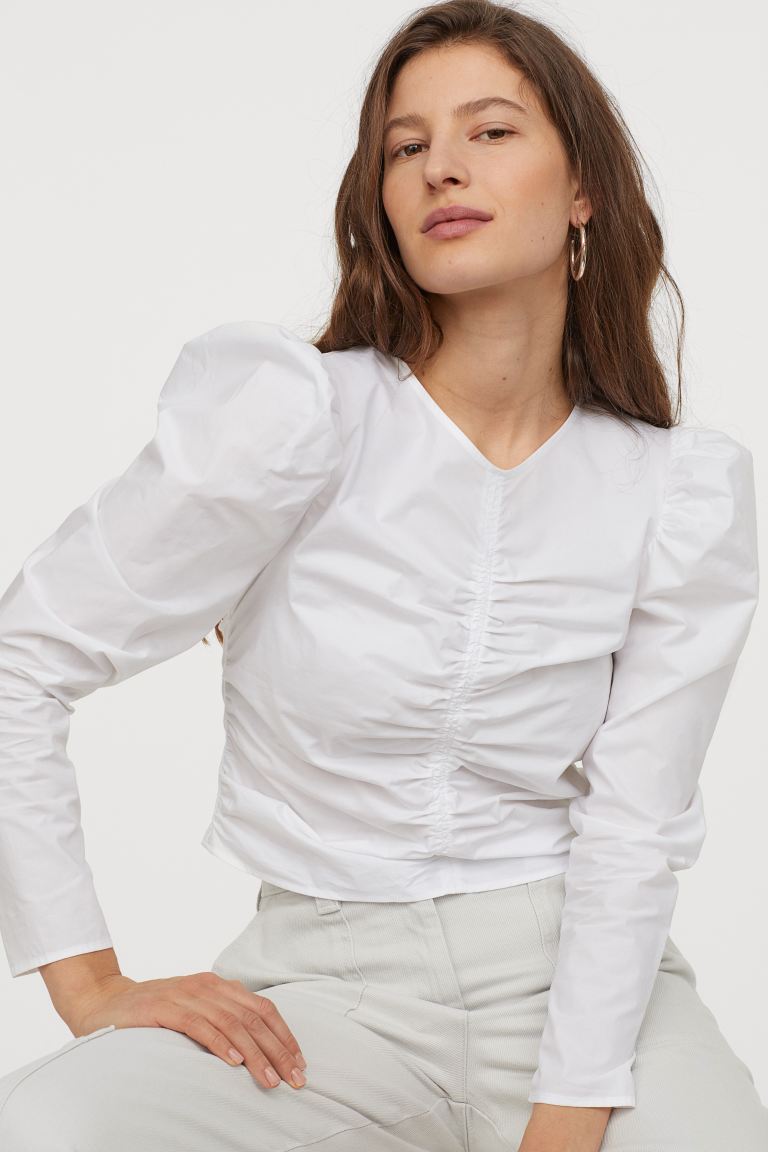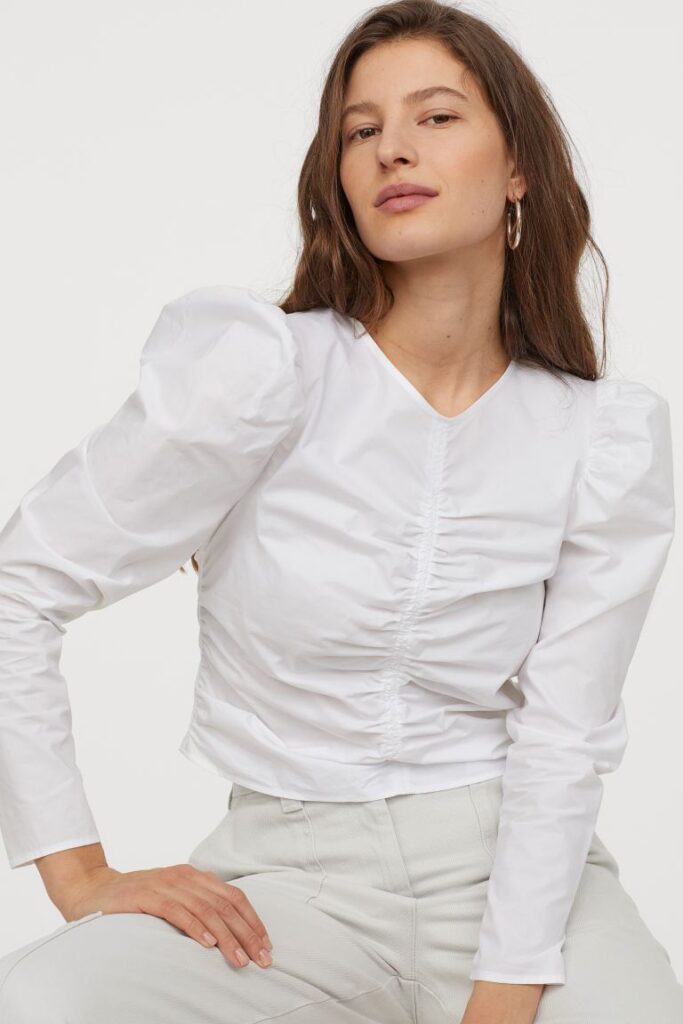 Whether it's a blouse, button up, skirt, or t-shirt, white is always the best option. White clothing is clean, polished, and timeless.
Also, white is a versatile shade, allowing you to get more use out of your pieces. It can read as casual or formal, so buying white clothing is a great tip for maximizing your wardrobe.
A white t-shirt and jeans with a blazer is ideal for a casual work day. A white dress, on the other hand, is beautiful and appropriate for almost any occasion, casual or formal. (Just don't wear it to a wedding!)
Blazer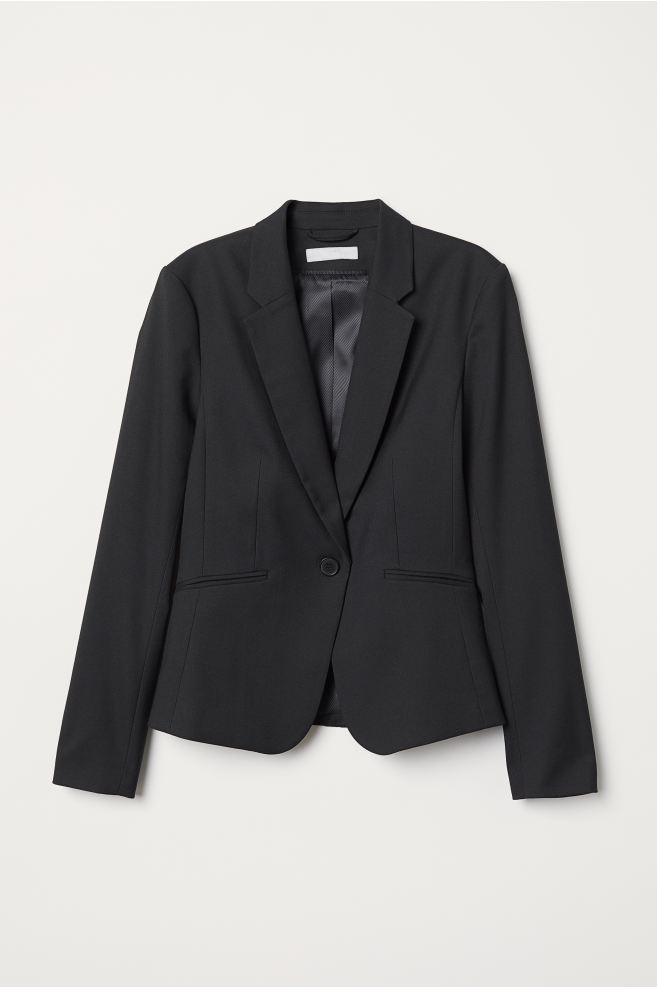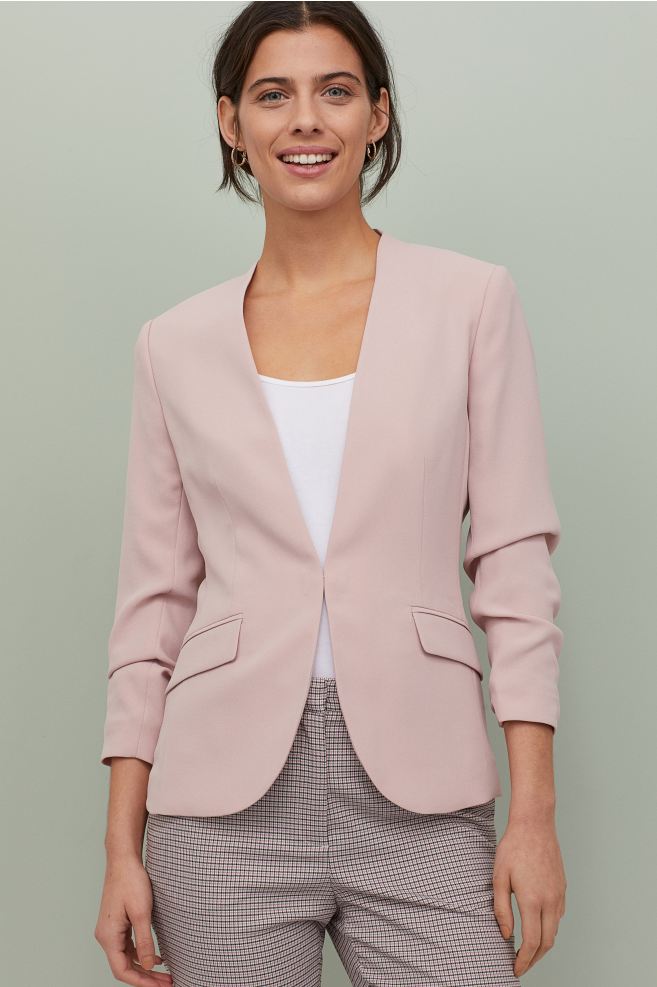 A blazer is the ultimate power piece. It can be worn with jeans, pants, dresses, or a skirt.
Plus, a blazer tailors your look together while giving you confidence and a sense of power.
Once again, a simple black or blue blazer is all you need. Go for a color like this pink one if you want to stand out!
Accessories
Headband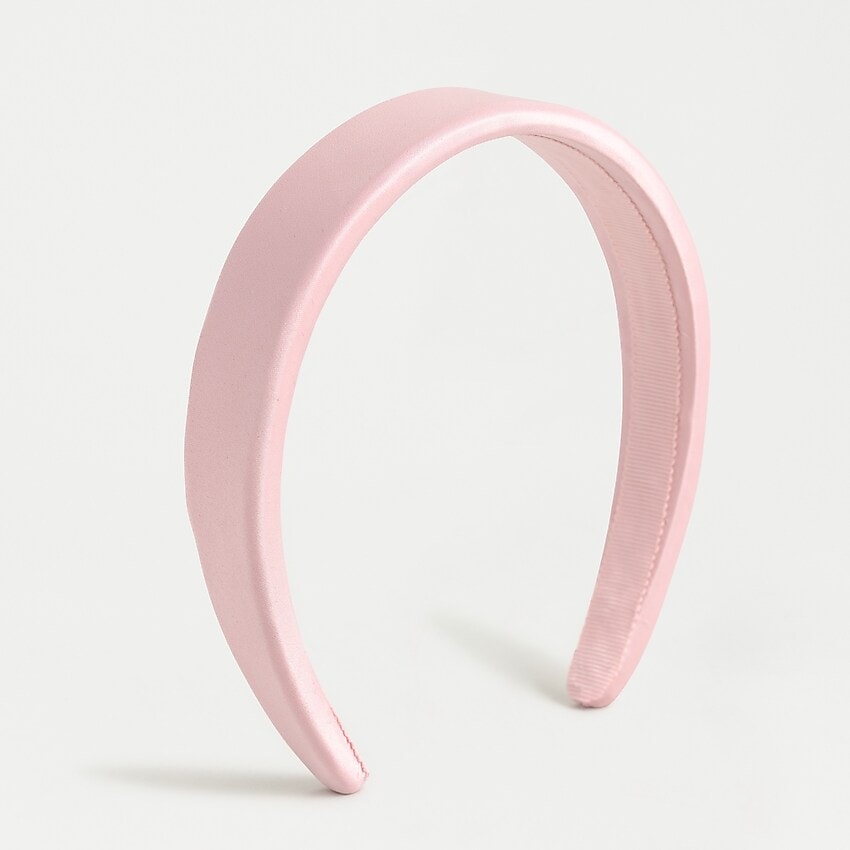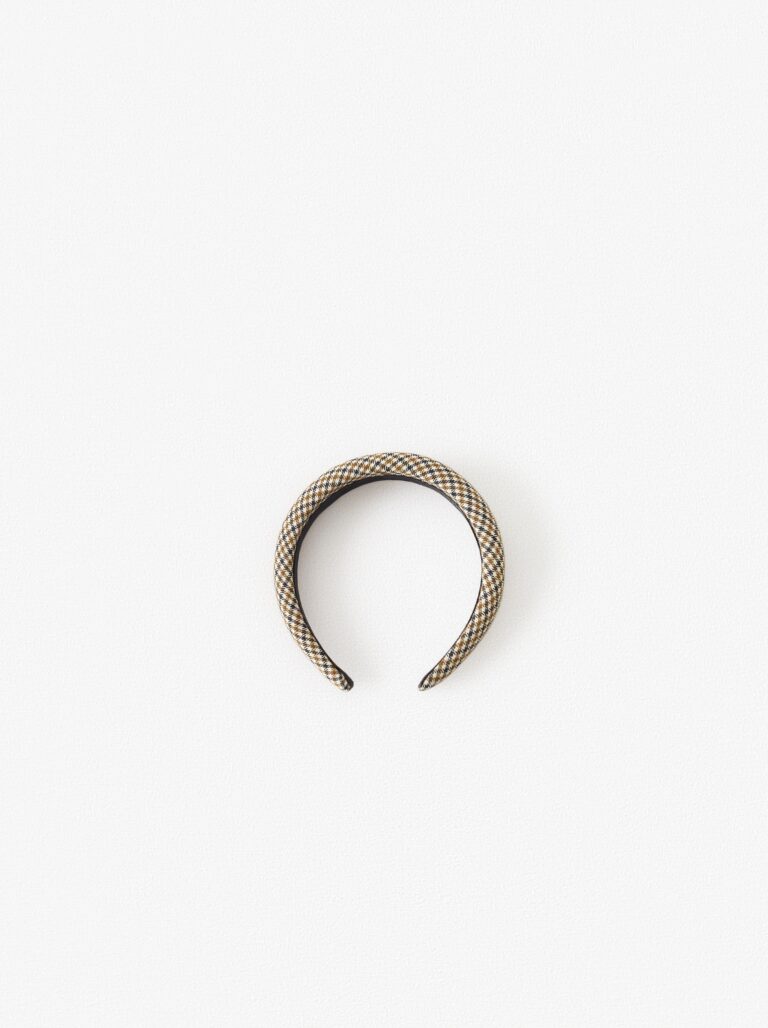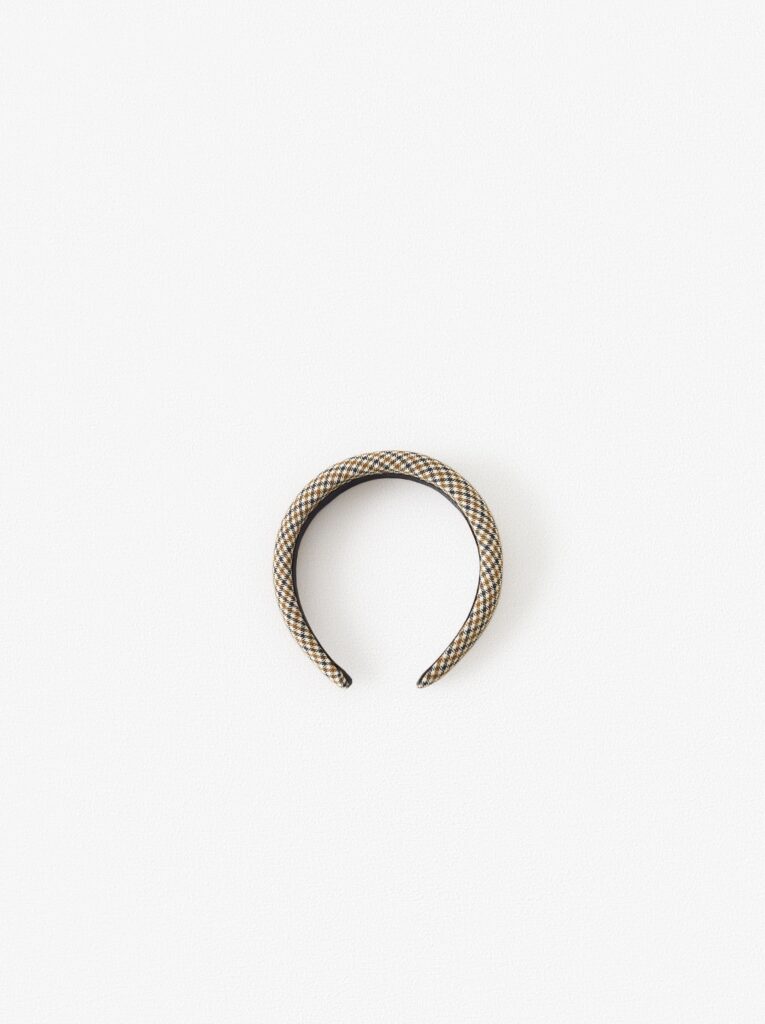 Headbands are one of the most fun and feminine trends out there right now. These Gossip Girl-approved pieces can transform everyday outfits to ultimate elegance.
Kate Middleton proves this point time after time when she sports her Zara headbands. Even royal girls know how to get the most bang for their buck.
Before heading out the door, slip on a simple (or flashy) headband to pull your look together and look more expensive.
Structured Handbags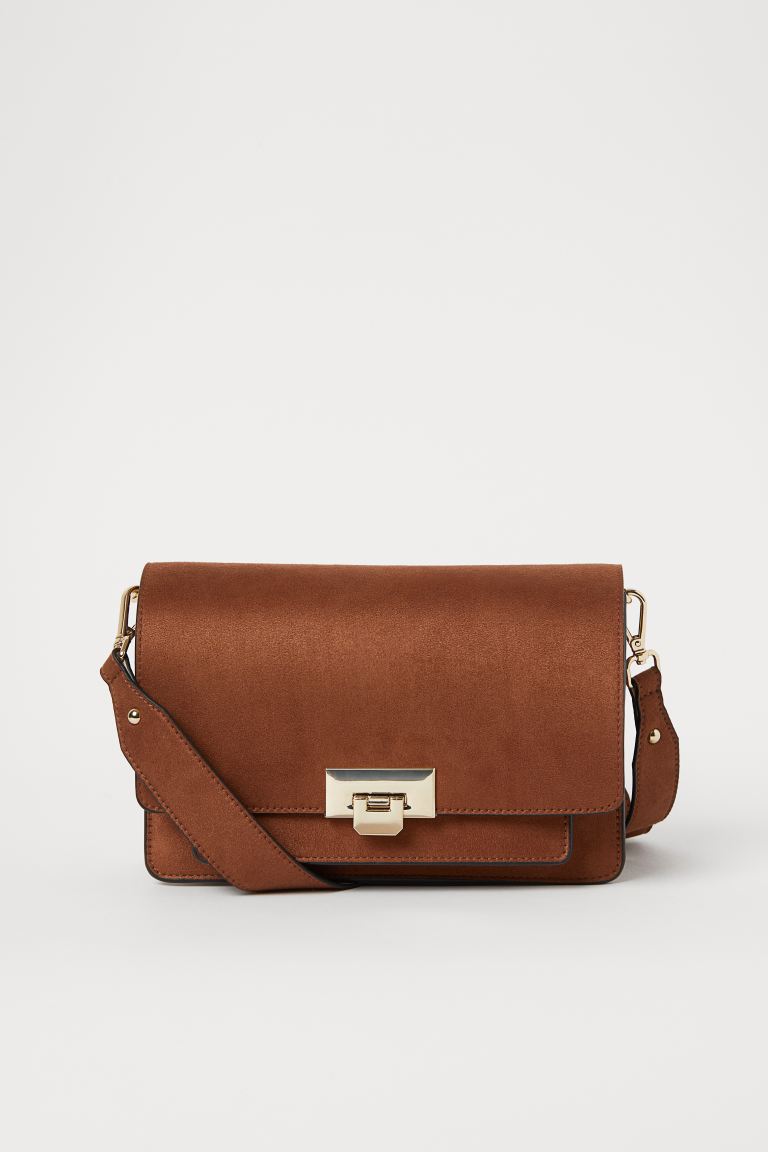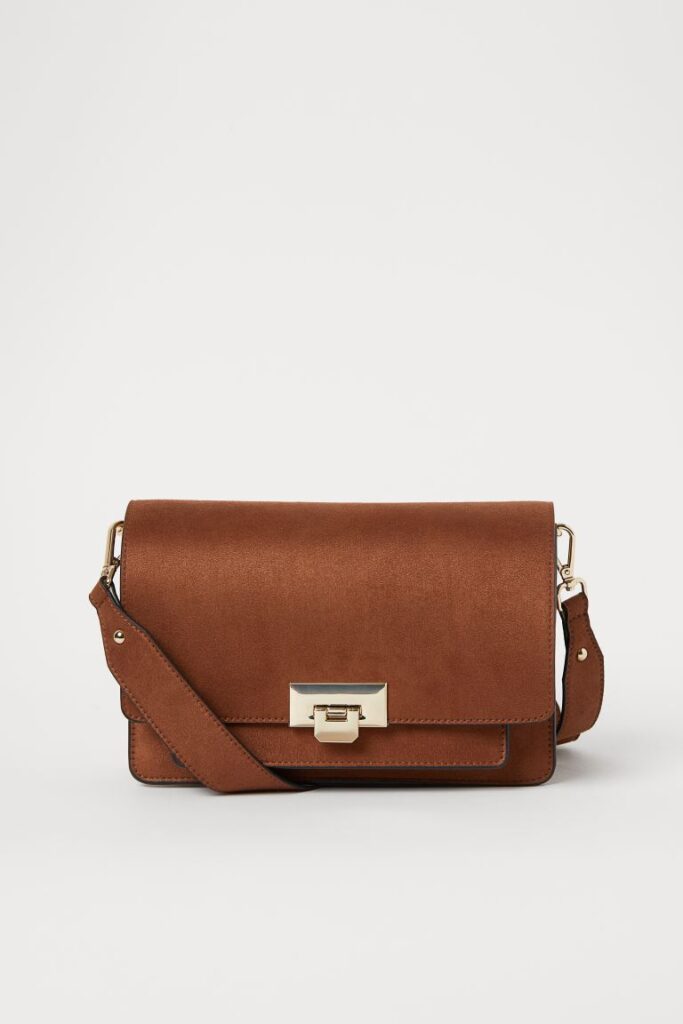 My biggest trick to finding affordable handbags that don't look cheap is their silhouette. Sticking with a more structured bag will create the illusion that your bag is worth more than it is. (Slouchy bags tend to look cheaper, in my experience.)
Also, stick with sleeker, neutral colors and avoid exposed zippers — designer bags rarely have them.
The white handbag above is a perfect example of what I'm talking about. It's chic, clean, and classic, plus it has a little flair thanks to its quilted handle.
Simple Jewelry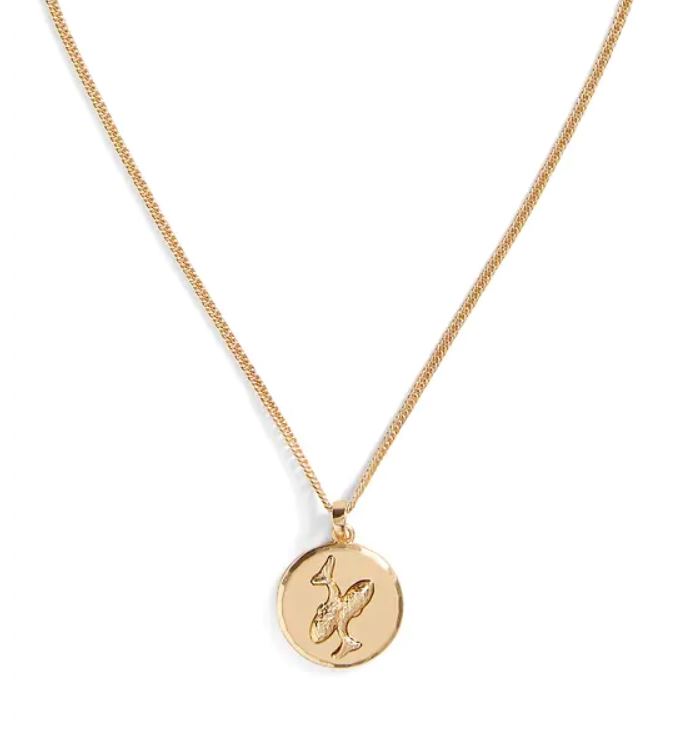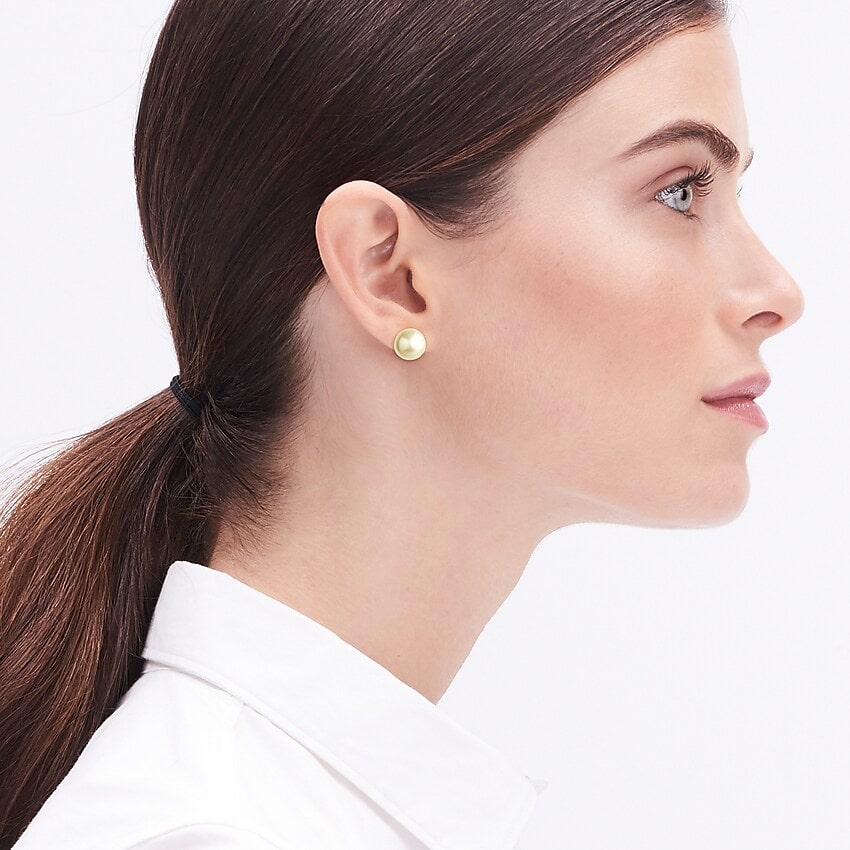 Jewelry can also make or break your outfit, so pay attention to the jewelry you're choosing.
As a general rule, you want to opt for simple, dainty pieces for the most put-together look.
I enjoy a simple pendant necklace because it's sweet and goes with just about everything. But a pearl strand is also a real winner for looking more polished. And you can't go wrong with a simple pearl stud earring!
Ballet Flats & Loafers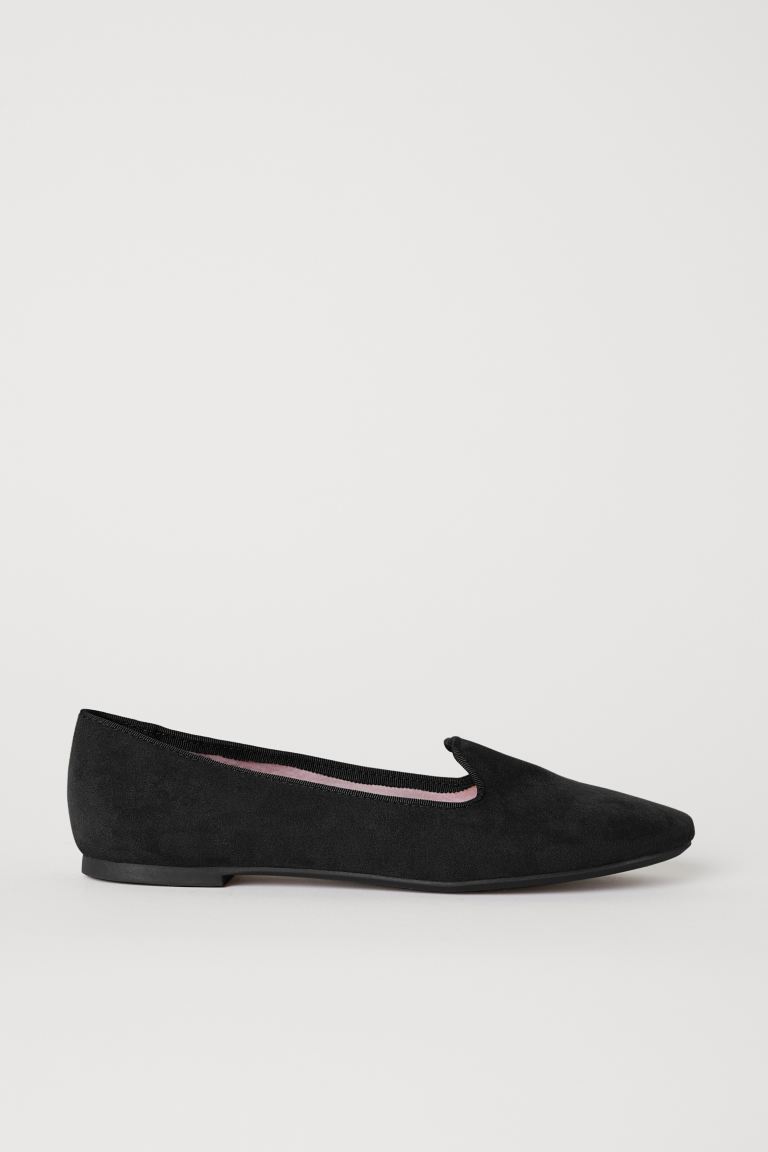 When it comes to footwear, ballet flats and loafers are my favorites for a more expensive look. They're classic and timeless, and if you pair them with the other pieces listed in this post, nobody will guess that you got yours for less than $20.
H&M has simple pairs of loafers and ballet flats that look rather expensive but are budget friendly.
While browsing, I also noticed H&M has a pair of loafers here that are near identical to the trendy Gucci ones we're seeing everywhere (but are a little cuter in my opinion.)
What are your favorite tips for looking expensive?
I hope this guide to how to look expensive has given you some tips and tricks to try! With these simple ideas, you can look amazing and classic, even on a budget. Shopping and styling smart are always the key.
Which of these styles will you be incorporating into your wardrobe? Do you tend toward a classic sense of style? Let me know in the comments section down below.