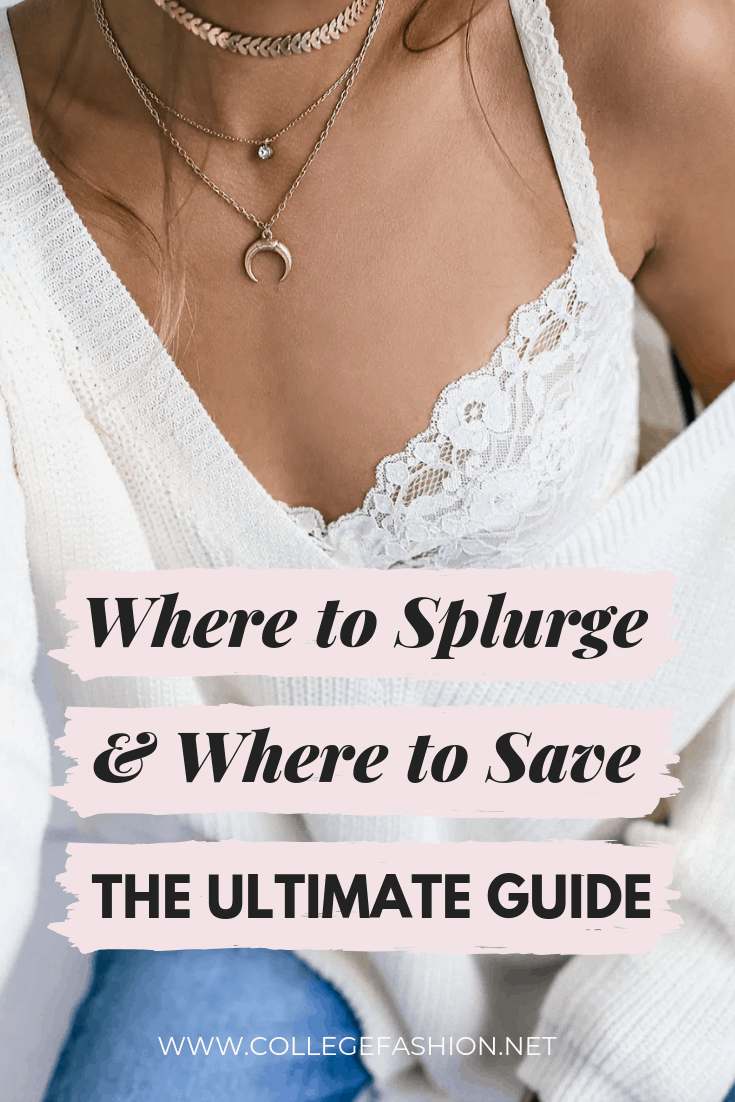 One of the most important lessons you learn when you go off to college is how to manage your own money.
Suddenly, all the lessons your parents tried to instill in you make sense. Produce expires faster when you're the one paying for it. You remember to turn off the lights and fans when you leave the room, envisioning the frightening sight of a huge utility bill.
You need to budget for essentials like rent, food, and textbooks. But you also want to treat yourself and update your wardrobe once in a while. So, how do you manage it all?
They key is to learn when to save and when to splurge. Sometimes, if you spend more upfront, you'll spend less in the long-run. But there are certain things you can get away with skimping out on and others you should invest in:
Splurge: Backpacks and Bags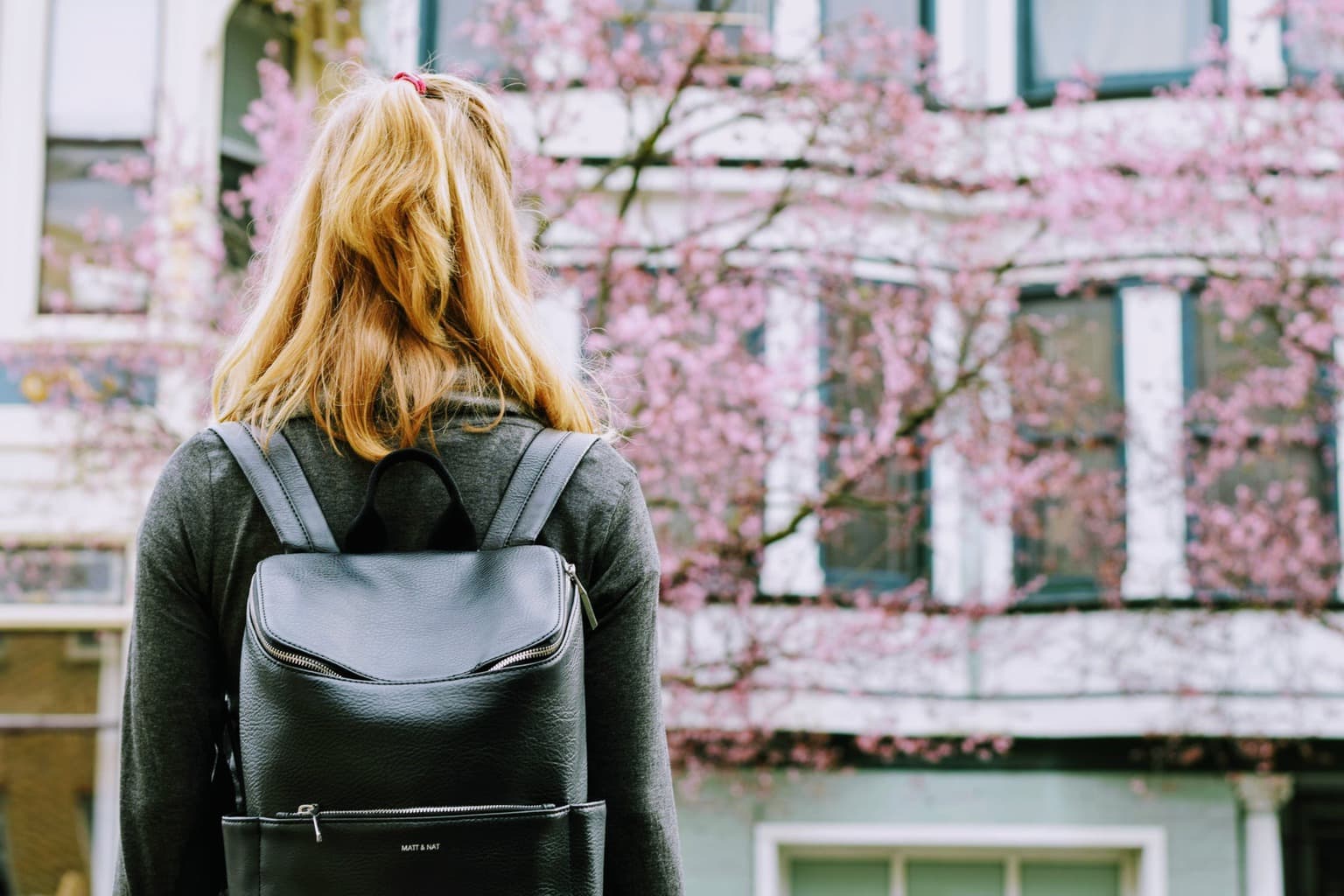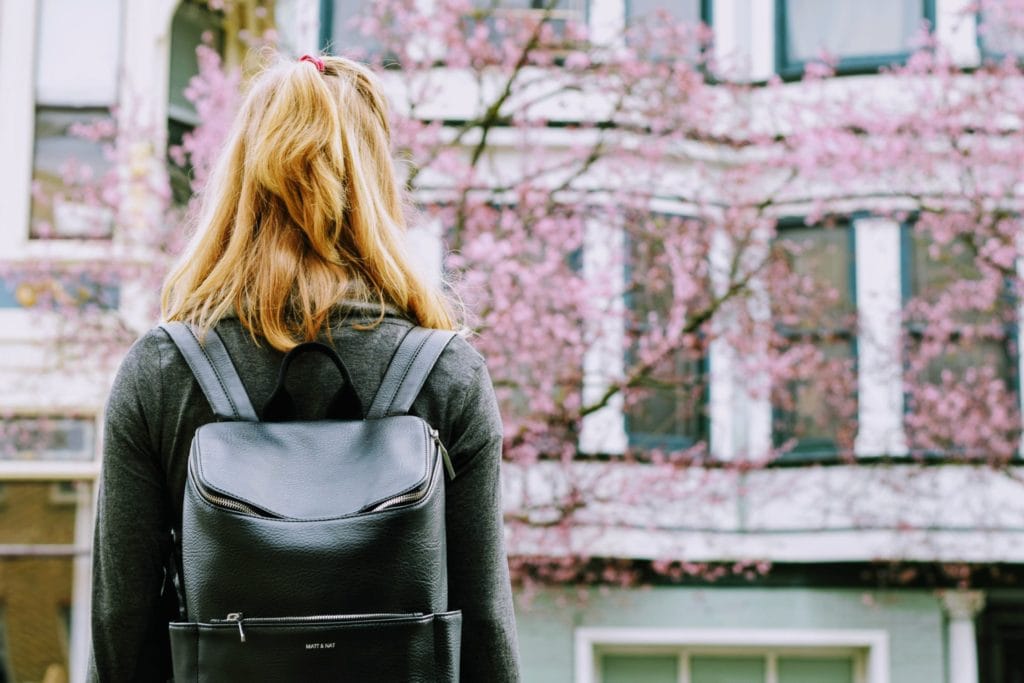 If you're rough with your bags (like I am), investing in a high-quality backpack for college that will last you all four years and beyond is a smarter move than updating it every year because it fell apart.
I probably spent upwards of $100 on backpacks throughout high school ($30ish/year), which are all destroyed now. I could have paid $60-$70 upfront for something I'd still have. Don't be me.
The same goes for satchels and handbags. These take a beating, especially when you're constantly throwing them on the floor of the bus, your car, or a classroom. Something high quality will survive this.
Tip: Be gentle with your bags! You can even make a cheap bag last a lot longer if you clean it regularly and avoid shoving it around.
Save: College Gear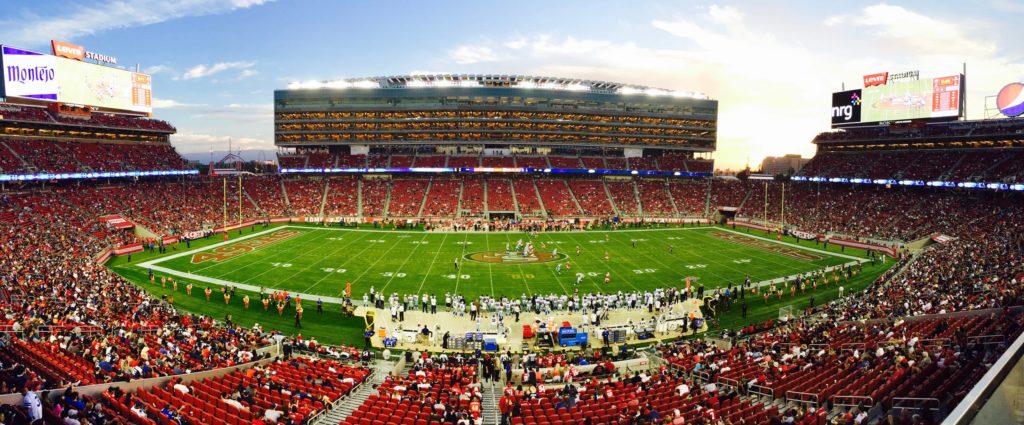 You won't wear these items again after graduation. Your larger-than-life pile of college tees are inevitably doomed for a fate of being reduced to work-out shirts, pajamas, or thrown out when you Marie Kondo your next apartment.
Don't buy the expensive gear they sell on campus or around big campus events. Stick to cheaper basics you can find in neighboring stores or clearance items. You can show your campus pride without throwing money away.
Tip: Pick one or two nice things (like a sturdy sweater or backpack) that you'll keep beyond college for your memories. That way you can have something nice to look back on that's not a stained, ripped tee.
Splurge: Shoes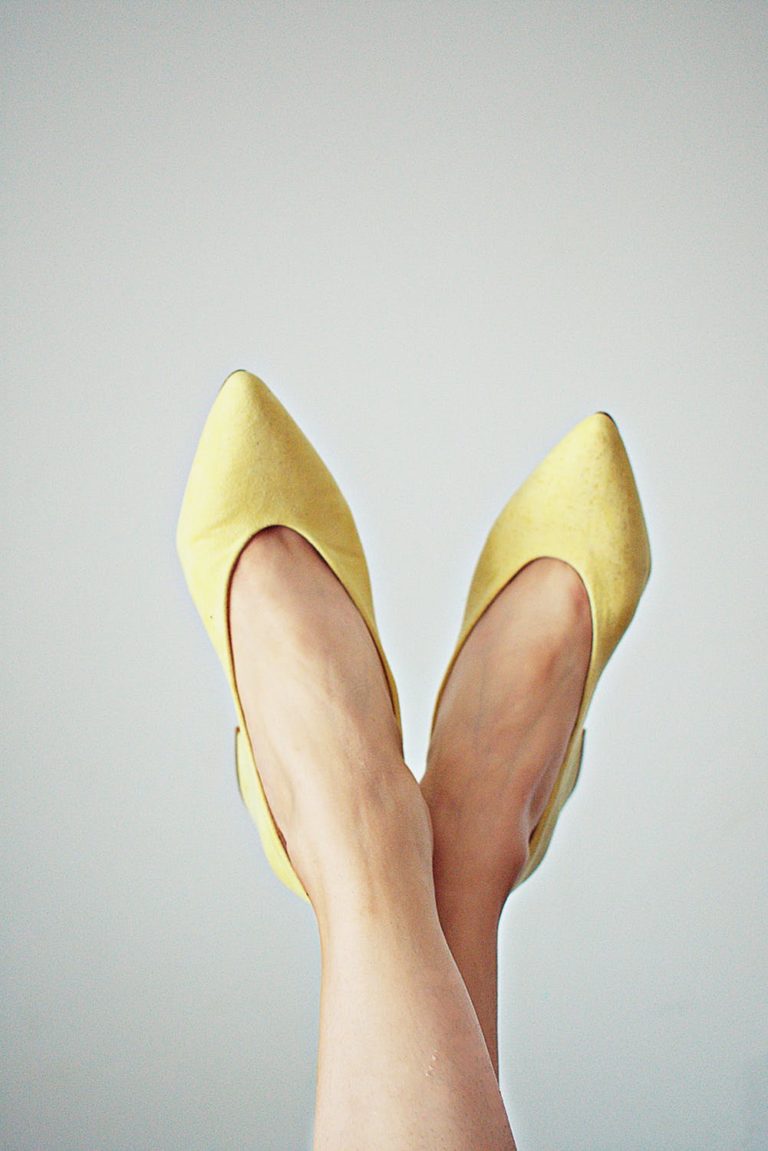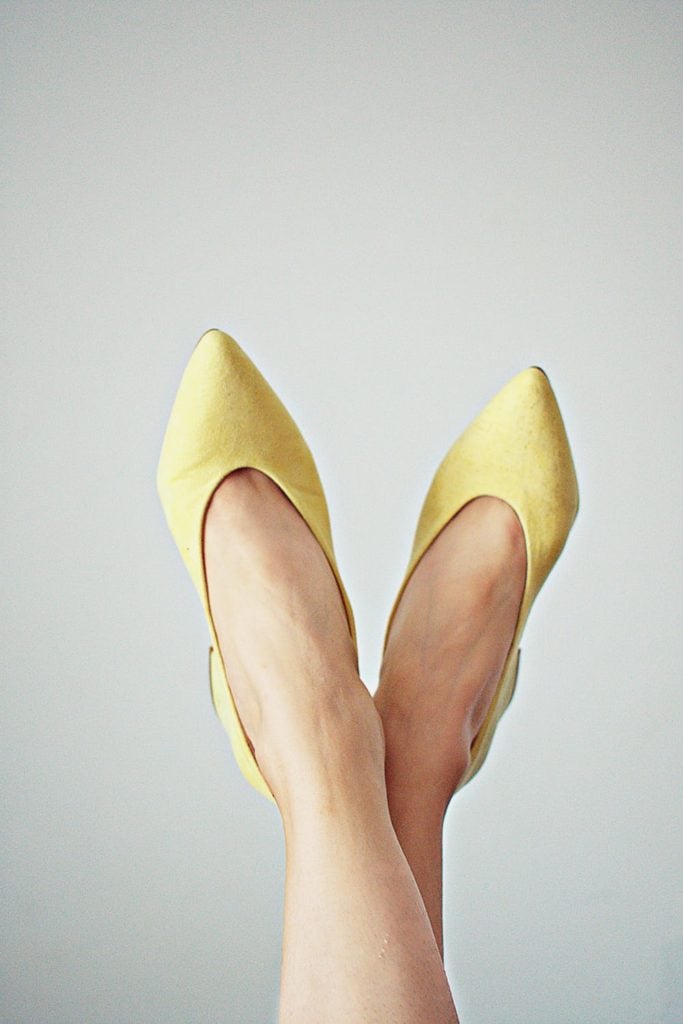 You'll be walking across campus a lot, especially if parking is as big of an issue at your university as it is at mine. Comfort is necessary.
As with backpacks, shoes take a beating and cheap ones, frankly, will fall apart (while also being uncomfortable AND not looking as good as higher end pairs). Take it from me and don't cheap out on shoes.
Get a few cute pairs of sneakers you can take from the gym to the classroom and out on the weekend.
The same goes for formal shoes. Look for staples you can wear at formal events or in a professional setting (like a sleek pair of pumps or dressy flats).
Seek out shoes that match most of what's in your closet. If you can only wear them with one look, or need to buy a new outfit to match, they're probably not worth it.
Tip: You don't need to buy leather! There are so many incredible alternatives that are just as durable and fashionable (and sometimes, less expensive).
Both: Makeup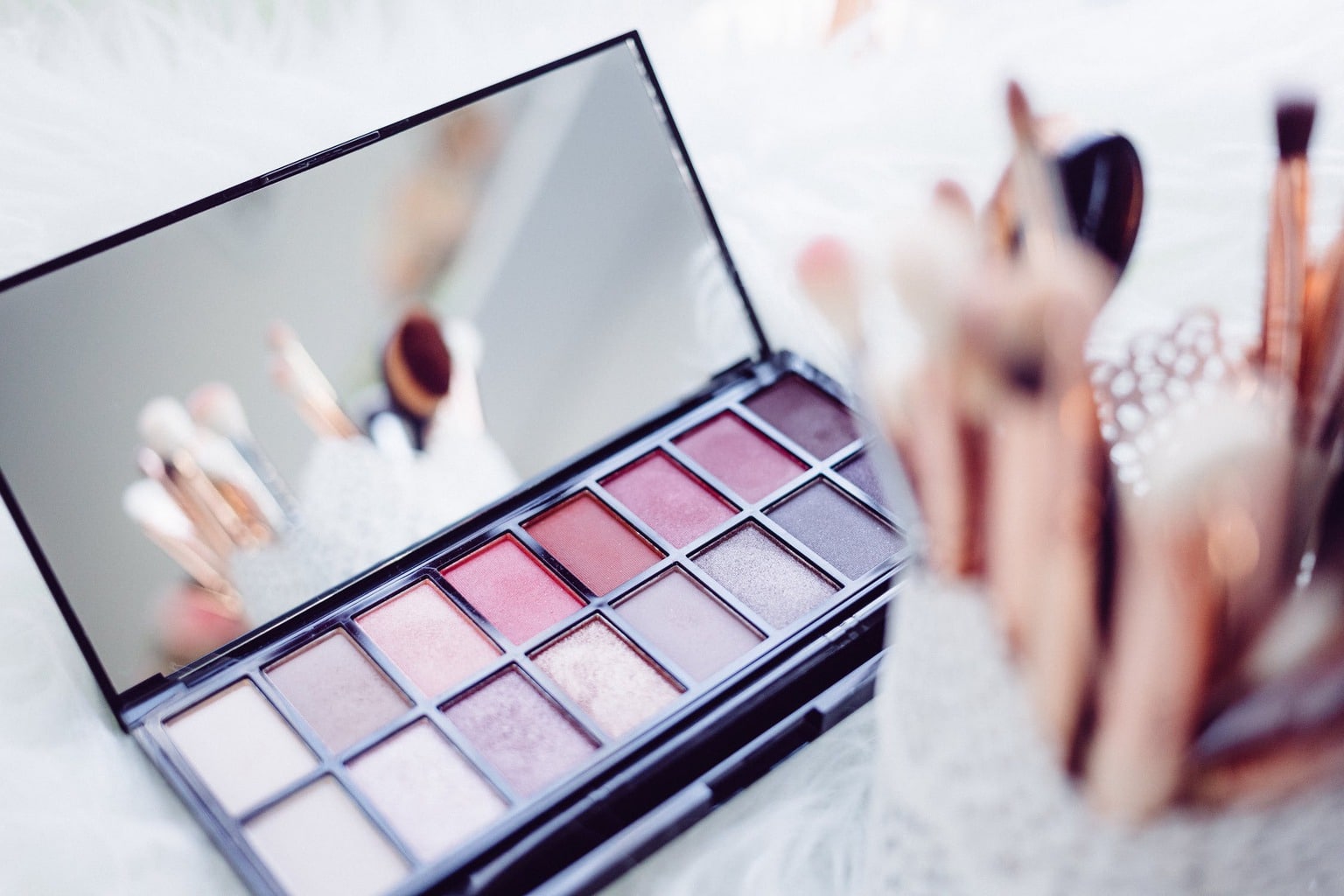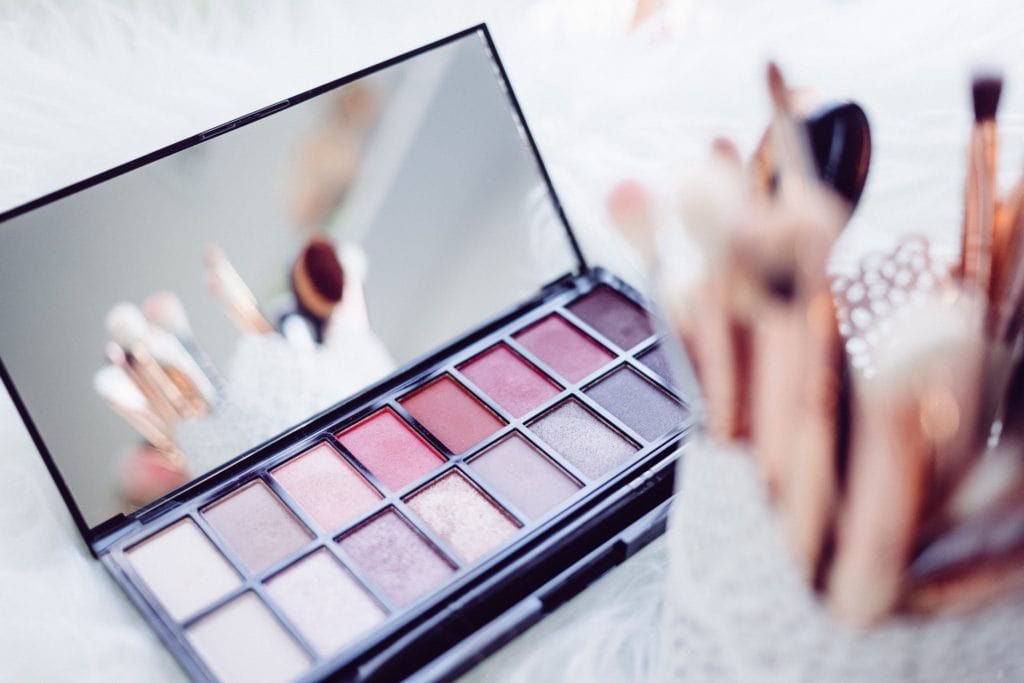 The major issue I have with makeup is buying too much. Usually, one or two colors in a palette have me dishing out dozens on yet another collection of nudes.
How many barely used lipsticks do you have lying around? Or mismatched foundations? Test things out first to be sure the shade is perfect for you, then use it all up! Make sure you wait till it's expired or finished before buying more.
If you need way more of a cheap foundation to get the same coverage as a pricier one, it's probably not worth the investment. But price doesn't equal quality with makeup. If drugstore concealer does the trick, save away!
Here's a guide to the makeup basics you should have in your collection, if you need help.
Tip: You can make the most of cheap makeup with the right primers and brushes. I swear by Urban Decay's Primer Potion. It's made some of the cheapest eyeshadows ever last for hours. Plus, good quality brushes make all the difference in application.
Bonus tip: Don't impulse shop. Watch and read product reviews before you buy anything. Those $4 lipsticks you never use add up.
Splurge: Collection Pieces
These are things like vintage items, designer items, only-need-one pieces (i.e. a leather jacket or black blazer), or things you really, really love. This applies even if the item is not in style or not a lot of other people would wear it (like a novelty purse). If something makes you happy and won't completely break the bank, get it! There are always ways to save on other things.
Tip: Calculate the cost per wear! This is a super easy and useful equation that literally tells you how good of a value buying something is. Even if something is a special piece you don't plan on wearing every day, it should be worth the cost per wear.
Save: Festival and Party Clothes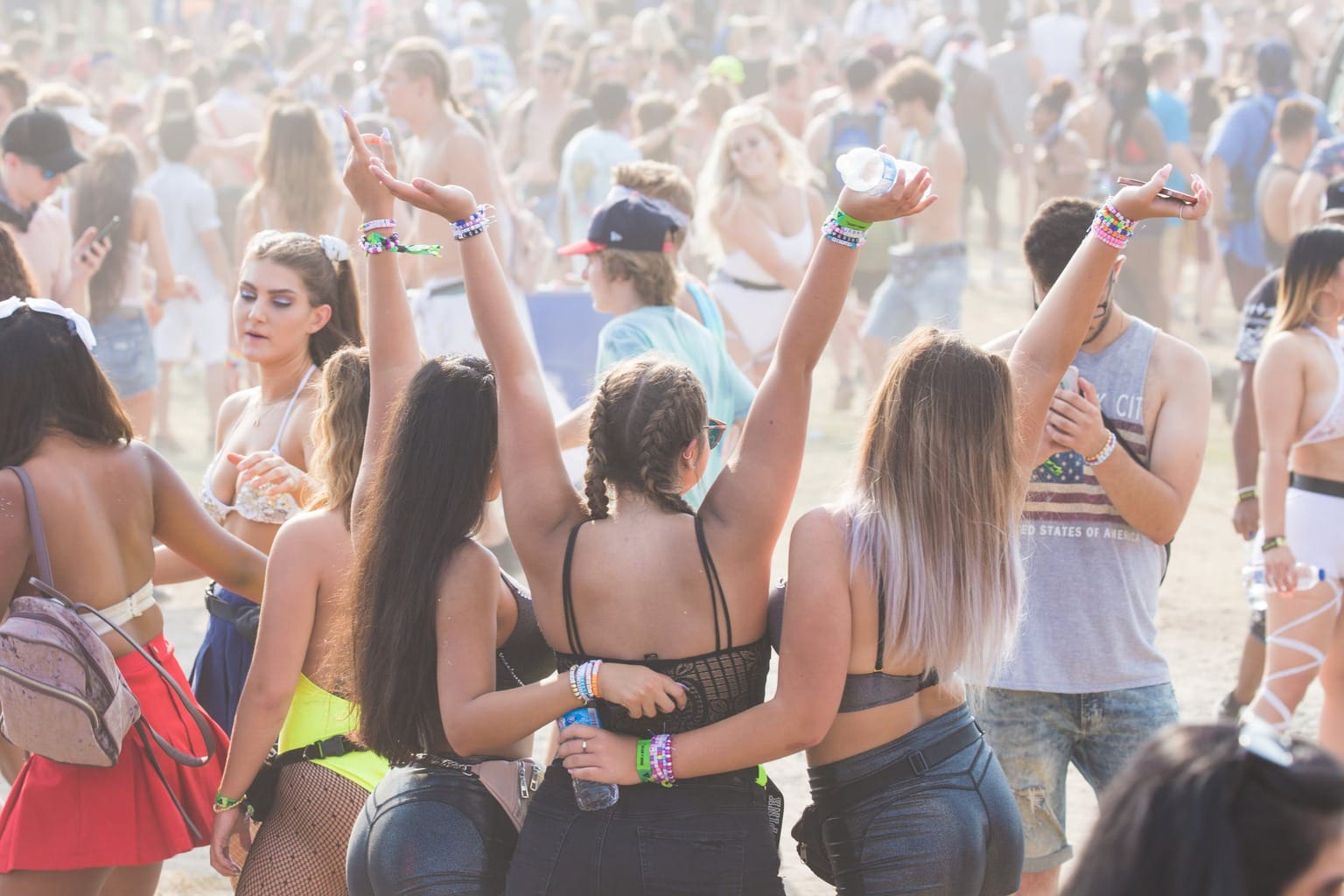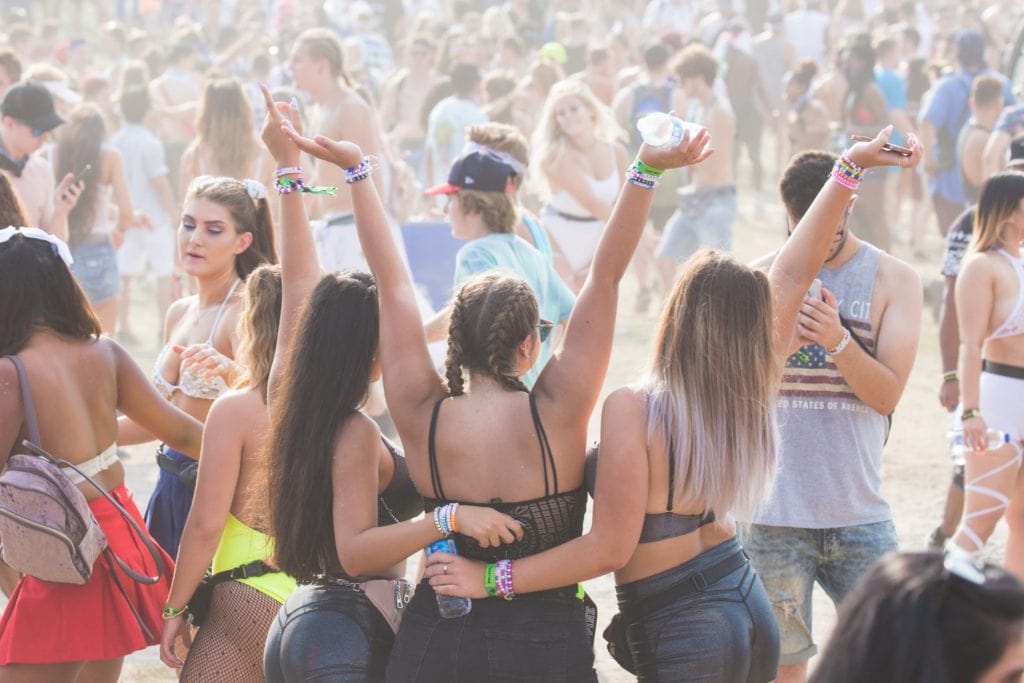 This one's personal. But if you're into trendy pieces, and you know you won't be wearing the same going-out clothes once they're not in style, don't spend a lot. You'll be switching out clothes too often to justify an investment.
Go thrift shopping or look for student discounts and promo codes to save, and donate the items once you're finished with them. If there's a store you go to a lot, consider signing up for their discount program or card program, and download their app!
Tip: That being said, if you're cool with wearing the same clothes to parties and events, look for multi-use pieces—a longline bralette you can wear alone or layered, or denim shorts you'll wear to class, too. You don't need to spend a lot to get amazing cost per wear.
Save: Seasonal Clothes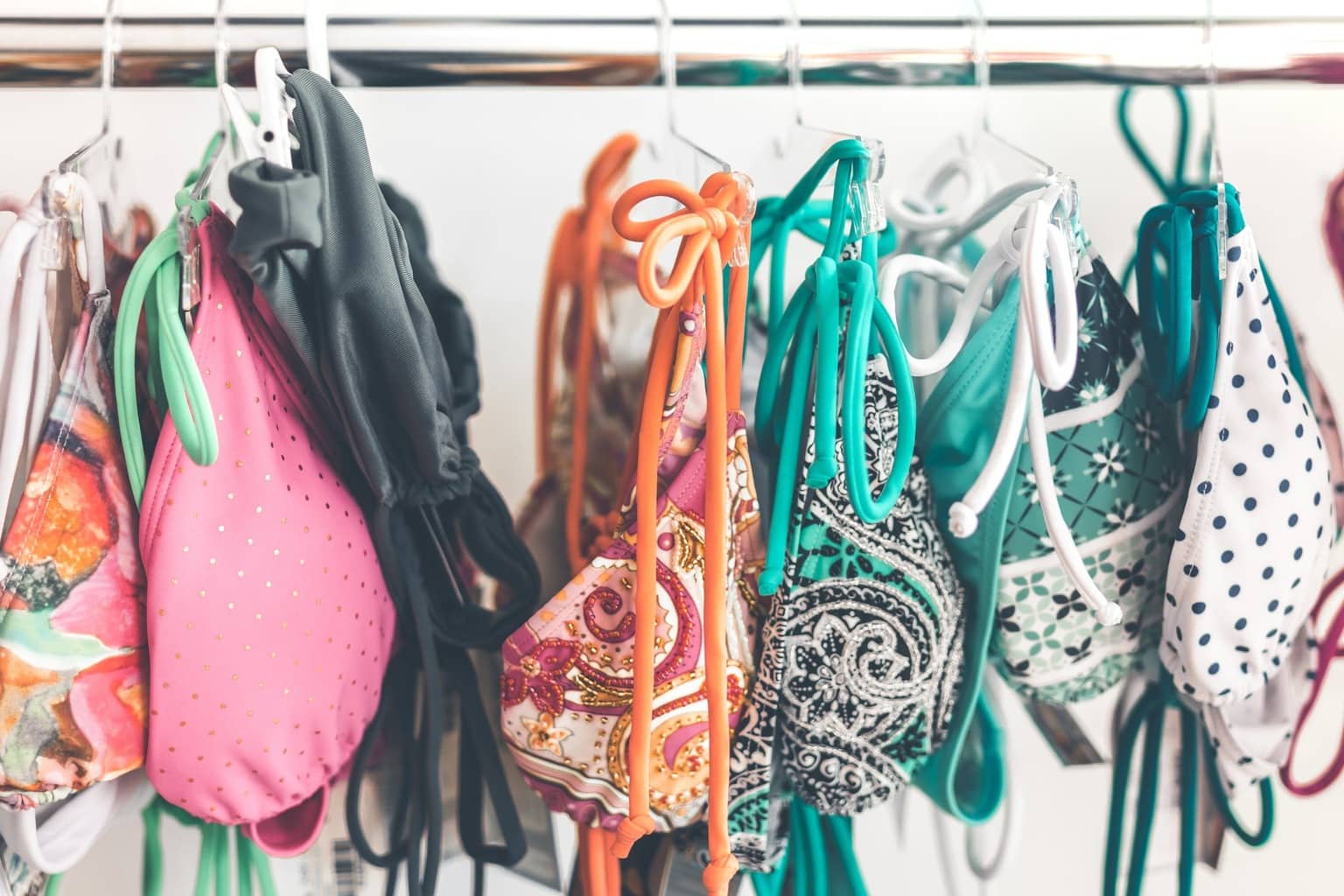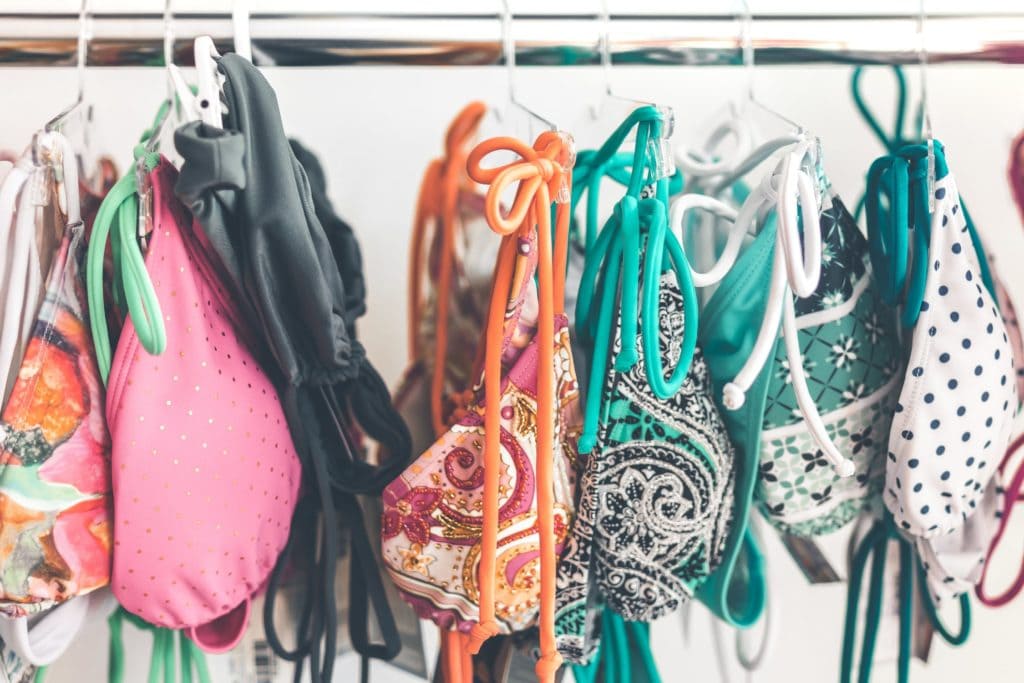 Seasonal clothing items are things like bikinis or coats. It feels weird to buy a bathing suit when it's freezing outside, but you'll get the best deal that way. Stores are trying to get rid of last-season pieces before their new shipments come in, so you can find major savings by shopping in the opposite season.
Although it's tempting to go after the latest releases, patience is a virtue. When looking for name-brand items, check stores like TJMaxx and Ross first, or go online to the clearance section. It takes a little more time to get what you want (#strugglesofbeingaMaxxinista), but you can get brand new out-of-season goods for less.


Both: Everyday Wardrobe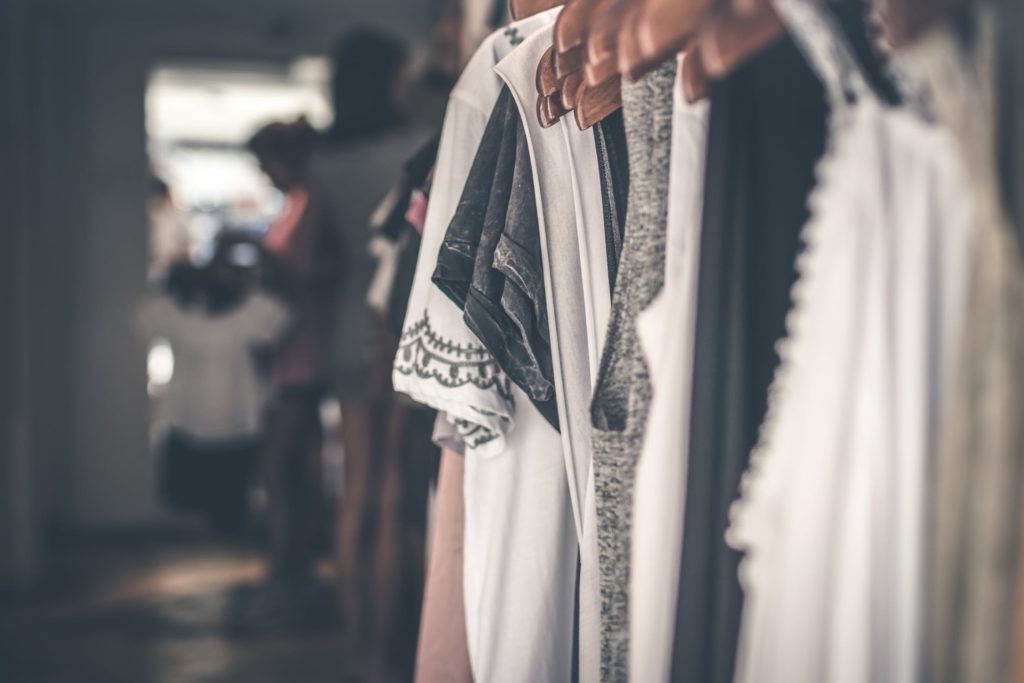 Think about what you need and what you wear often. It sounds backwards, but trendy ripped ripped jeans you'll wear on dates, to parties, and in class may be worth spending more on than a plain pair if you only wear them to dinner with your parents (or vice versa). This goes for any item.
Quality jeans and leggings are worth the investment, but quality doesn't have to be expensive. Research different stores and read customer reviews before shopping.
Talk to your friends about where they shop. Learn about fabrics and materials. The more you know about clothes and brands, the better prepared you are to make purchases that are worth it for you.
If you need some ideas, here's our list of the pieces every college woman should have in her wardrobe.
Here are some general tips for getting the most out of your clothes:
Research your laundry detergent. I know, this sounds super boring and irrelevant, but good detergent makes a huge difference in preserving your clothes. If you want to keep your clothes looking bright and new, wash them with gentle detergent in a gentle cycle.
Iron or steam iron everything once in a while. Even casual clothes like t-shirts can look more dressed up if you iron them. This also gives you a chance to inspect your clothing and catch any loose threads or stains before they end up ruining a seam or never coming out.
Dry your clothes with low-heat or air-dry. High heat frays fabric and makes your clothes look old and faded. Monitor your clothes when they're drying or ditch the dryer totally. Not only will this help out your electricity bill, but it'll also keep your clothes looking fresh for a long time.
For more tips on splurging, check out our article all about it!
How do you save and splurge?
Where do you spend your money and where do you save? Do you agree with my choices or do you do things differently? Do you ever buy cheap shoes? Let me know in the comments down below!