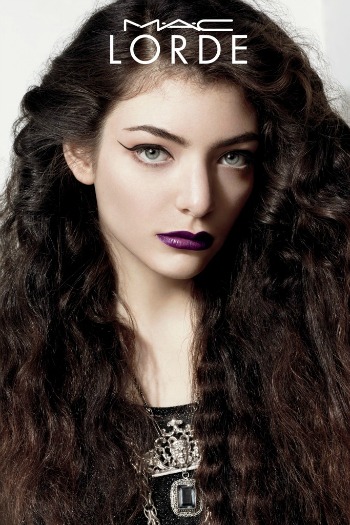 Photo Courtesy of MAC Cosmetics
It was recently announced that "Royals" songstress Lorde is teaming up with MAC Cosmetics to create a limited-edition makeup collection.
Although specific details about the products haven't been released yet, Lorde did announce on Twitter that the line will be available starting June 5.
Lorde also spoke to The Cut about the collaboration:
"I have loved MAC Cosmetics since I was a little kid. I remember saving up to buy my very first MAC lipstick [Snob] at 14, and it was used by about 20 of my friends! MAC has a very clear aesthetic, that has always felt fashion forward to me. So I was really excited to work with them on these products, which I use pretty much every day and night. I hope you will too."
Your thoughts?
What do you think of this collaboration? Are you a fan of Lorde's beauty look? Are you excited for this collection? As always, tell us your thoughts by leaving a comment!