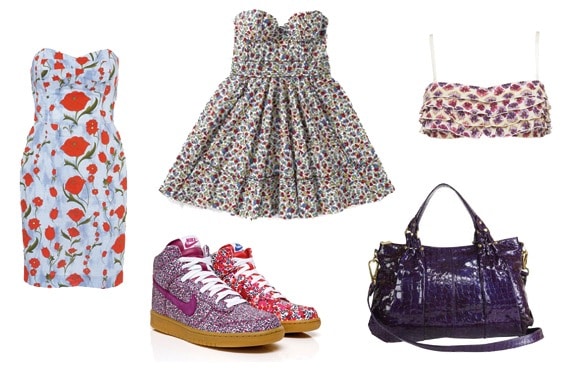 (Previously released Liberty of London clothes & accessories)
Reports are coming in from all over that Liberty may be Target's next choice for a designer collaboration!
According to WWD, "the central London store known for its fashion, vintage textiles, and furniture, is in advanced talks with Target about a collaboration, which would bow for spring, and see an array of Liberty prints worked into clothing and accessories."
In case you guys don't know what Liberty is, it's a fabulous department store in London known for its exclusive and iconic prints. Liberty has collaborated with Hermès and Luella Bartley, and Kate Moss even used Liberty prints in her Kate Moss for TopShop collection!
If this line happens, expect to see tons of floral print and paisley dresses for spring, along with some fabulous accessories. Liberty carries everything from high-end patent handbags and fun canvas totes to pretty summer scarves.
Personally, I hope this collection happens! I love Liberty and think they'd make a great addition to Target.
What do you think? Are you excited about a potential Liberty for Target collection? Leave a comment and let me know your thoughts!