Plaid flannels are a closet staple, and for good reason. They're comfortable and versatile, and compatible with a variety of styles.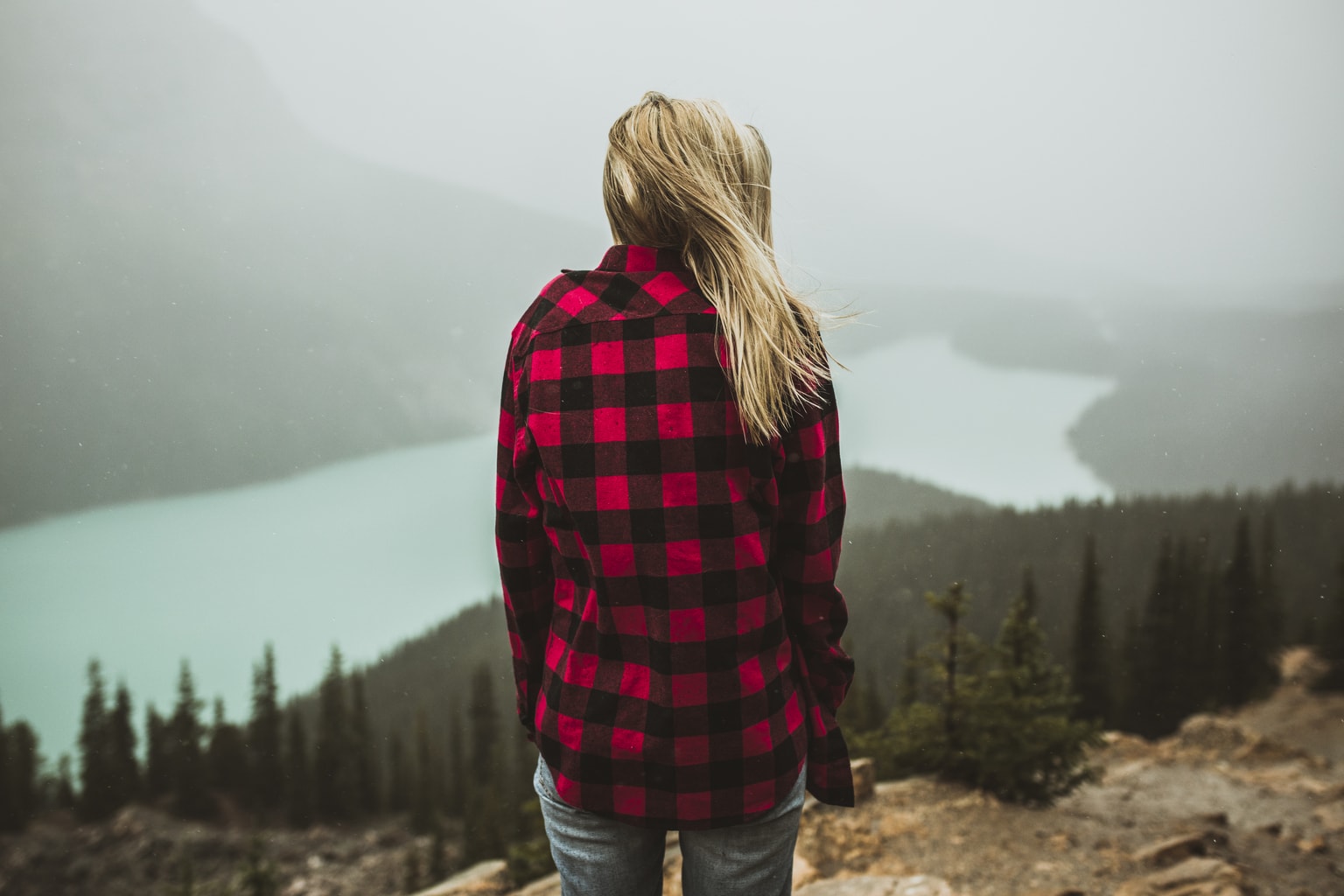 And if you get the right kind, they're also warm, which is perfect for the fall and winter months.
I've often struggled, though, with finding a good women's flannel. The ones I've tried always end up being too cinched in at the waist, or too tight in the bust, or too short – and the material is always too thin!
My solution?
Wear men's flannels.
This is my favorite style hack, and not just because I'm super into the andro look right now. In my experience, the best flannel is a men's flannel. Here are my reasons, with a few options in a range of patterns and colors, so you're sure to find the perfect look this winter!
Why I Wear Men's Flannels:
1. They're super versatile and flexible
Men's flannels have the ability to go from being worn normally, to wrapped around your hips, to cinched at the waist for a cropped look – while still returning to their natural shape. No more awkward wrinkles in the arms!!
2. They're super warm and cozy
While I'm sure there are places to get genuine flannel (the material) "flannels" (as in the style) for women, they're so much harder to find, whereas finding genuine flannel in a men's cut is much easier (and much cheaper). There are plenty of copycat women's "flannels" in materials that are definitely not flannel, but nothing beats the real thing.
3. They work for everything
I wear my flannel in so many different ways, it's not even funny. And here at CF, we've got your flannel outfit inspo covered. Having a little bit extra room to work with helps a whole lot when you're trying to do some more complicated looks, like tying the ends of the shirt into a knot at your waist and letting the ends hang down.
What size to wear?
For an everyday wear flannel, I'd say go for the same size you wear in women's. So I usually wear a women's size M in tops, and I wear men's size M in flannels. This gives me the baggy look that I mentioned before, and is ideal for tucking, twisting, and tying. If you want a more fitted look, though, I would recommend going a size down (in my case, a size S). Feeling adventurous? Go for one or two sizes up, and try to go for the dress look.
Have I sold you on men's flannels yet? Read on for some looks for sale right now!
Read on for a few options that are sure to please!
Check out this nice white and black flannel with a kind of blurry plaid pattern from Kohl's: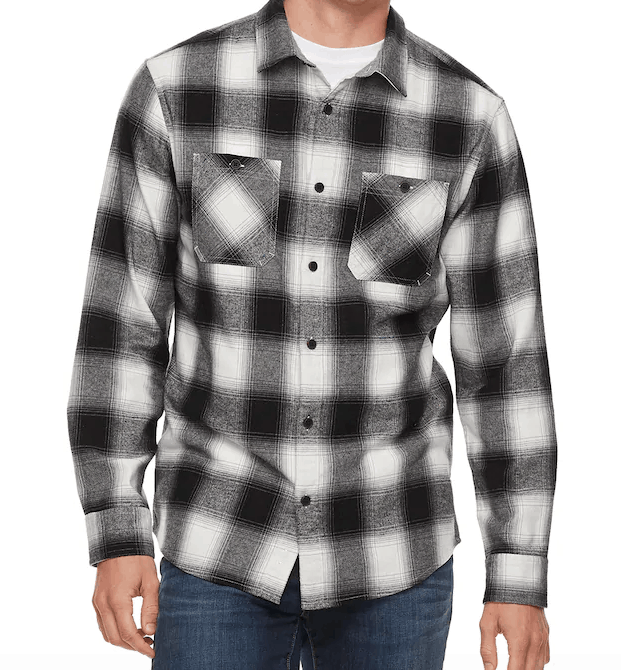 Or this classic red and black checker patterned flannel from Old Navy!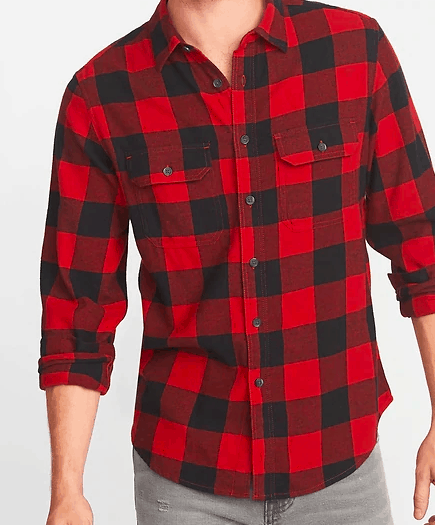 If you prefer a darker look, Old Navy has a different style and color here: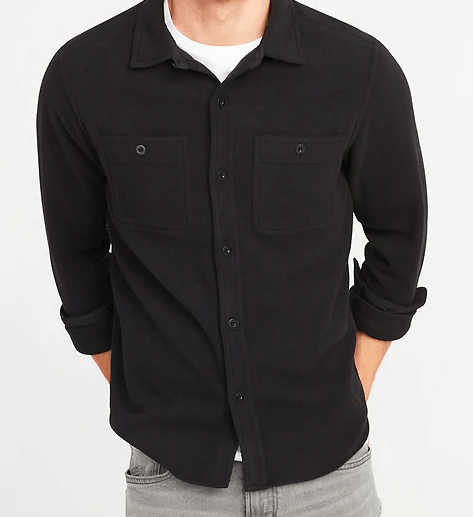 And finally, for a brighter pattern, I'd recommend this shirt from Target!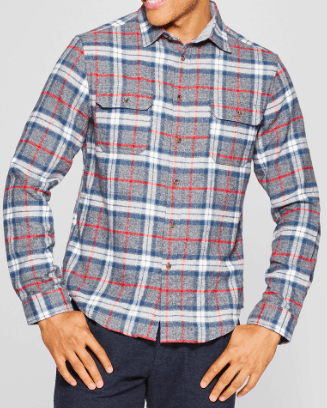 Whatever fit or color you prefer, and however you wear it, flannels are a must for every college girl.
What are your thoughts?
Are you a convert to men's flannels? Are there other men's clothing items or brands you like to wear? What's your favorite way to wear flannels during this season?