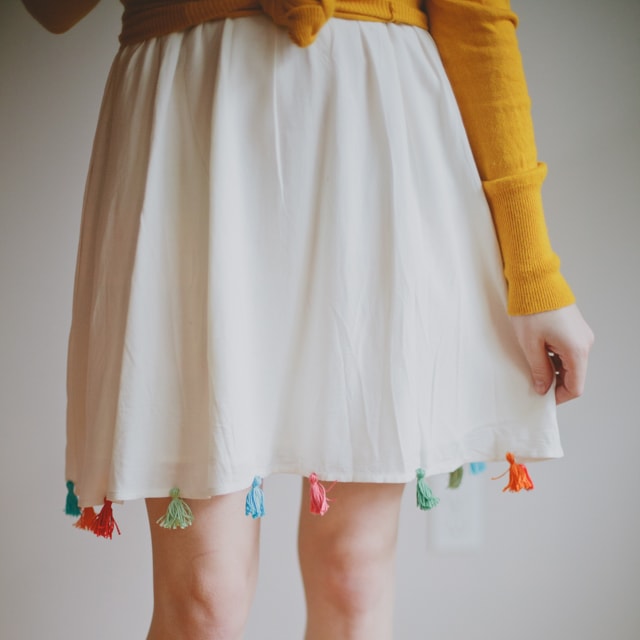 Summertime is all about the cute, colorful and fun trends, and the tassel trend exemplifies all three. Brightly colored and available in all different materials, tassels are the easiest way to make your summer look trendy and fresh.
Because they're super popular right now, you can find tassels on just about everything and in just about every store. Below are some easy ways to add tassels to your wardrobe this summer: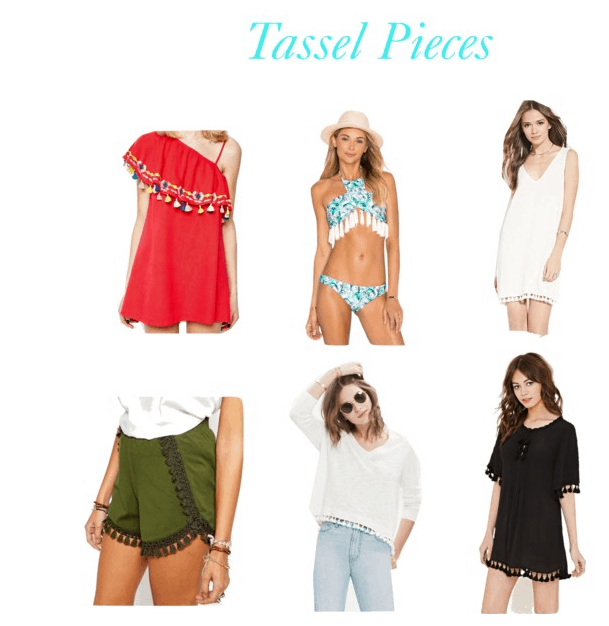 Products L-R, Top to Bottom: 1 | 2 | 3 | 4 | 5 | 6
This summer, brands and designers are adding tassels to shorts, shirts, dresses, and just about every other clothing item imaginable. Yes, you can even find tassels on bathing suits! From bright colors to earthy tones, there's a tasseled piece out there in your favorite hue. Whether you prefer a more preppy, boho, or edgy style, you can still join in on the fun!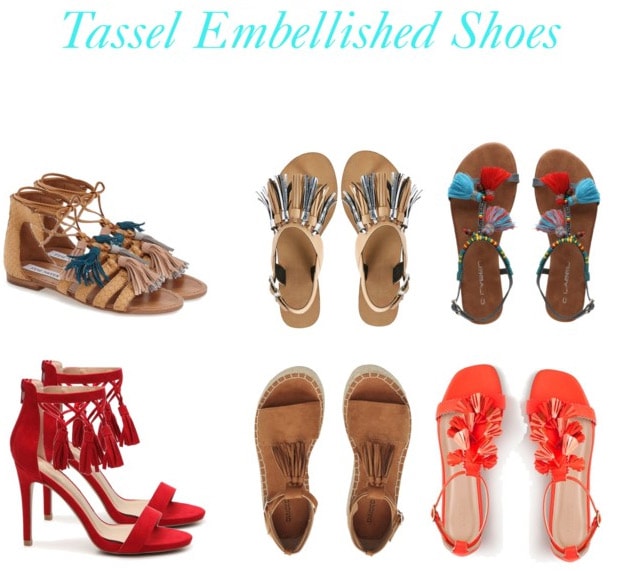 Products L-R, Top to Bottom: 1 | 2 | 3 | 4 | 5 | 6
Add a little spring to your step with these party-ready shoes! Dangly little tassels add a hint of fun to shoe styles of all kinds. Not only are they super adorable but they come attached to just about every style of shoe, so dressing them up and down is super simple. Everyone will be asking you where you got them!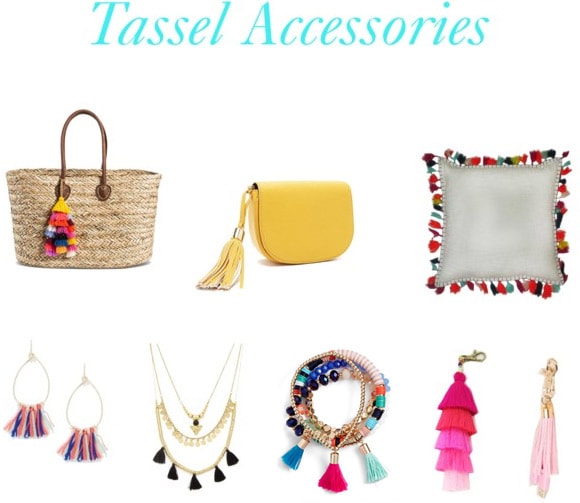 Products L-R, Top to Bottom: 1 | 2 | 3 | 4 | 5 | 6 | 7 | 8
Lastly, we love the look of adding tassels to your accessories. They look great on purses, key chains, and jewelry. Rocking tasseled accessories is a quick way to add a pop of color to any outfit and it's an easy way to try the trend if you're not ready for a big commitment.
Taking it one step further, tassels look adorable on home decor. From pillows to throw blankets, to curtains and garlands, tassels can be found everywhere. You can easily spice up your room by adding these cute little extras as accent pieces.
I know I'll be rockin' tassels this summer!
Are you feeling the tassels look or are you going to be skipping this one? Let's discuss below.