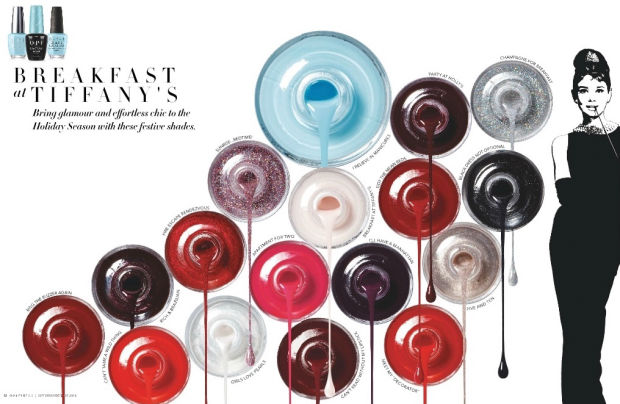 Here at College Fashion, we've taught you how to wear outfits inspired by "Breakfast at Tiffany's," in both its literary and film forms. But as any fashion icon like Audrey Hepburn or Holly Golightly would know, sometimes style is about the little details.
Nail polish can bring together a look and can really make a first impression. Fun, modern looks and polish styles are great, but sometimes it's nice to inspiration from classic styles. That's what OPI's new collection, inspired by the 1961 film, does. All of the colors make for great nail looks to rock this season.
Here are some tips on how to wear my favorite polishes from the OPI Breakfast at Tiffany's line.
I Believe in Manicures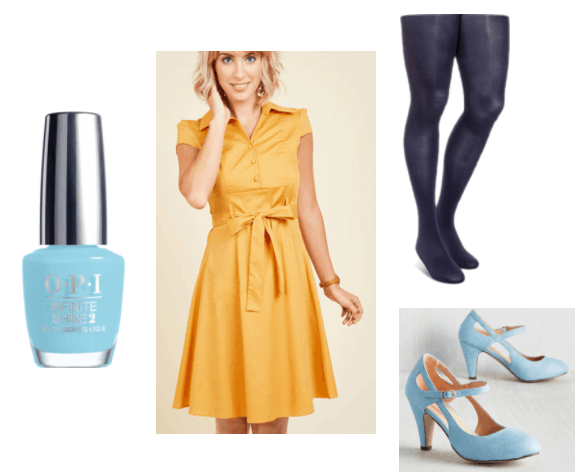 Products: Polish, Dress, Tights, Heels
This color, to me, has classic femininity, but with a whimsical nature. It could work for a warmer, sunnier season, but with its icy tones, it's perfect to bring bright, electrifying colors into the winter. Pair it with an unexpected yellow dress in a vintage, "Breakfast at Tiffany's"-appropriate style and tights for warmth.
Black Dress Not Optional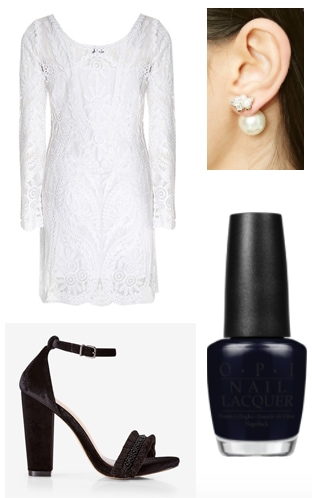 Products: Heels, Dress, Earrings, Polish
You can't do "Breakfast at Tiffany's" anything without paying homage to Holly Golightly's iconic LBD. But for this look, you can put the LBD on your nails, not your curves. Pair the dark color with a classy cream dress and polished accessories to channel the elegance of the famous look.
Sunrise.. Bedtime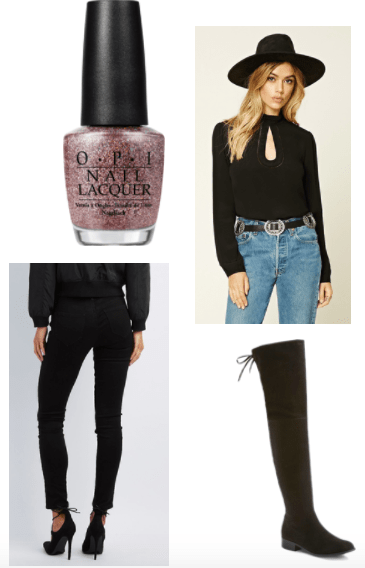 Products: Polish, Jeans, Top, Boots
This glittery shade is described by OPI as "a glittery dawn-pink for night owls and party girls," and I couldn't agree more. This festive and sparkly color is perfect for a night on the town. Pair it with a daring top and sleek jeans, both in black, to let the color make the statement.
What do you think of the OPI Breakfast at Tiffany's collection?
What's your favorite color from the line? Have you tried it out yet? Let me know!