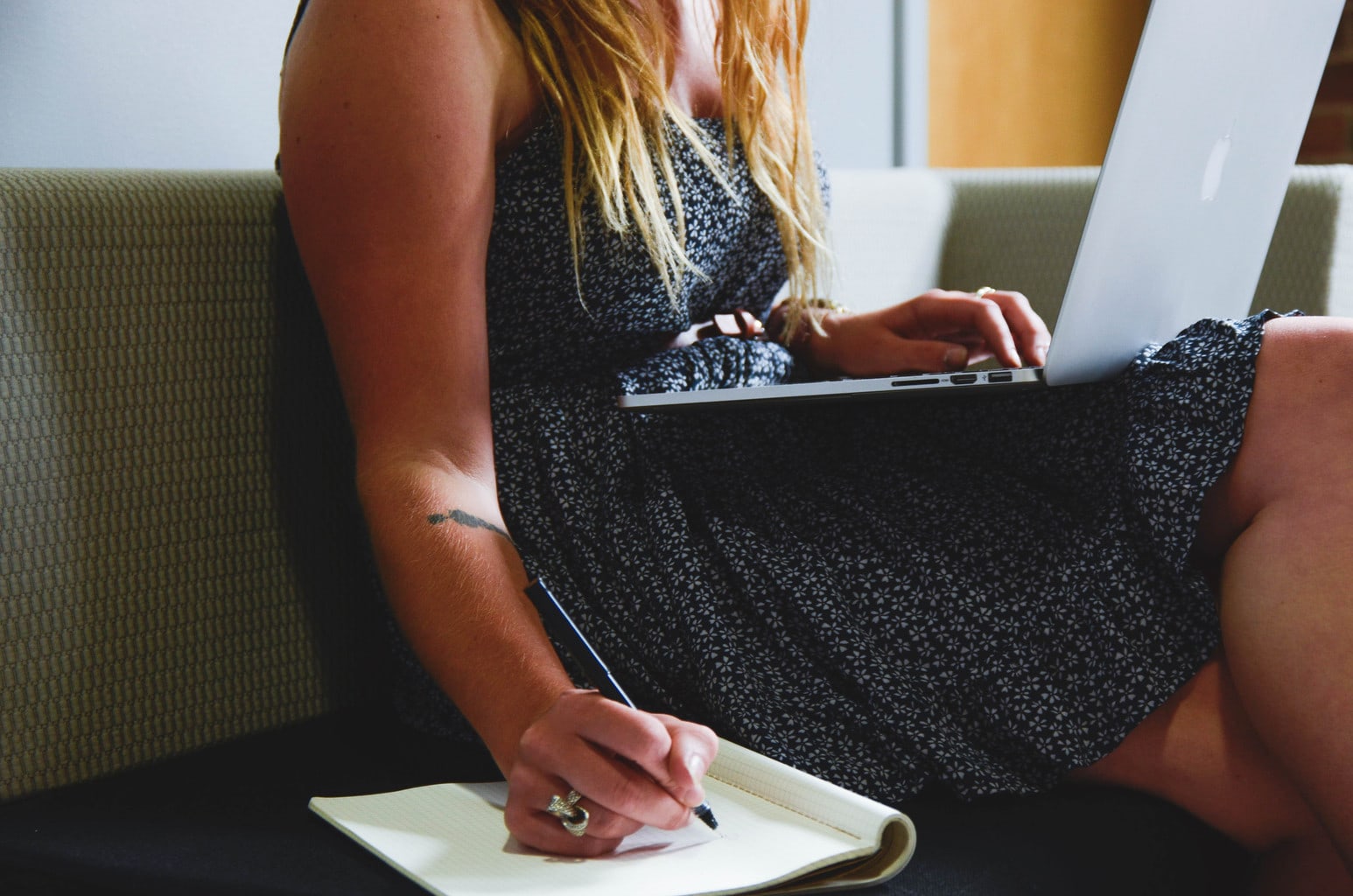 In case you haven't noticed from my past posts on Jane Austen heroines and other literary heroines, I kinda sorta totally have a thing for strong female characters in literature.
Can you blame me, though? When you come across an awesome female while reading a book, you get to pretend you are that character, and then you get to apply the lessons taught to you by that character in real life! It's a really sweet deal.
Now, however, I'd like to switch focus from the words on the page to the pen writing those words. For as smart, funny, and inspiring as female characters can be, I'd argue that the lady authors that create them are even more so. After all, their lives are often just as exciting, shocking, or unique- not to mention they are REAL LIVES, not just stories.
The nonfictional tales of Jane Austen, Virginia Woolf, Zora Neale Hurston, and the like, are just as entertaining and uplifting as the ones they wrote…but would they still be that way of these goddesses of literature were working, living, and slaying today? I, for one, say yes.
Jane Austen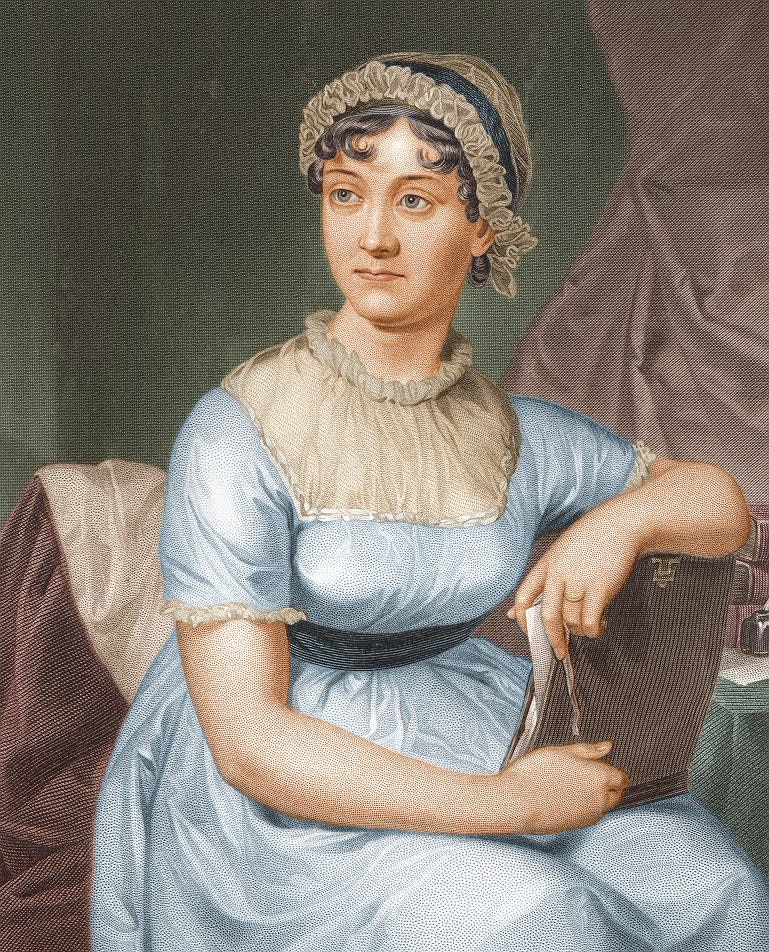 How do I describe Jane Austen? She was the Amy Schumer of her time, perfectly skewering the ridiculous social customs of the day through gut-busting satire and acidic wit.
Jane gave birth, through works like "Pride and Prejudice," and "Emma", to the modern rom-com; without her, there would be no "Sixteen Candles", no "Bridget Jones's Diary" – which, BTW, was based upon P&P – not even any "Forgetting Sarah Marshall".
All this considered, you know for a fact that Hollywood execs would be constantly blowing up Jane's phone for her to write them an original screenplay, but that's not how she rolls. Books are where Jane's heart lies, and she would continue to author more hilarious, heart-warming romances, despite insistence from her male colleagues that she should apply her talents to more "serious" works. (Thanks for the tip, Mr. Dickens.)
Jane, a woman who follows her heart, would know that her novels are more than the fluffy love stories men often view them as, but stories of strong women finding healthy relationships and loving on their own terms. As such, she would be an outspoken supporter of the romance novel as a feminist genre. Janeites would be an even bigger fandom than they already are, considering that their heroine would be alive, well, and always willing to attend a fan event.
Mary Shelley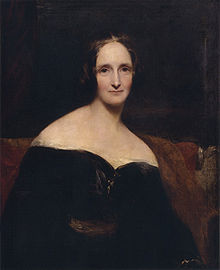 As a science fiction writer up there with the likes of Douglas Adams and Isaac Asimov – though she prefers to compare herself to Madeleine L'Engle and Ursula K. LeGuin – 2016 Mary Shelley attends a whole lot of conventions, and at each one, when she's not giving fans juicy hints at her next novel, she is able to catch a misogynist fanboy red-handed. Whether he's taken a woman's cosplay as means of consent or is mansplaining a comic to a female fan, Shelley is completely unashamed in telling that geeky chauvinist what's what.
Thanks to her mother, the late, great feminist icon Mary Wollstonecraft, Mary The Younger has been instilled with a great sense of pride in her femaleness and a deep understanding of her own strength and power. Not content to be merely one half of a literary power couple – being married to Percy Bysshe Shelley, moody poet extraordinaire – she is constantly looking for inspiration for her next great work. After all, her hit debut, "Frankenstein: or, A Modern Prometheus," came as a result of her colleague and friend, Lord Byron, daring her to write a ghost story during one wild vacay in Lake Geneva, Switzerland.
While she has many literary connections through her parents, husband, and friends, Mary is an independent spirit who wants to make her name based on her own work. And yes, scifilord97, Elizabeth Lavenza is more than just a symbol. Thanks, though, for another insightful comment on Mary's blog.
Louisa May Alcott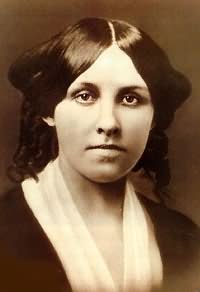 Louisa May Alcott was raised by hippies, or at least that's how she tells it in interviews, displaying her characteristic bluntness. Her father, Bronson, fancied himself a great philosopher, and although he often hobnobbed with such brilliant minds as Ralph Waldo Emerson, Nathaniel Hawthorne, and Henry David Thoreau, he himself was jobless, leaving his wife and four daughters starving. So Louisa skipped college and dove straight into a career as an author. It worked out pretty well, to say the least.
Her mega-best-seller, "Little Women," is beloved by readers all over the world – except for Louisa. She only wrote it because her publishers asked her to write something more "girl-friendly." As if to say that no one would take her Gothic works seriously! She typed out "Little Women" in less than a month, hoping for a quick buck. Now the paparazzi won't leave her or her family alone. Even worse, Louisa is constantly asked the most insipid questions by interviewers.
"How many children do the March sisters have?" "When are you going to get married and have kids yourself?" "Do Jo and Laurie end up together?" The answers to the latter two are "never" and "absolutely not," and who actually cares about the first one? At least her sudden success has allowed Louisa to get a few of her darker, stormier short stories published. The fans probably won't like them, but whatever; she'll keep them satisfied with their long-requested sequel.
Virginia Woolf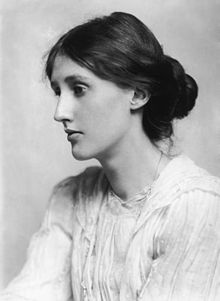 Who's afraid of Virginia Woolf? Try all English majors, ever, because Virginia's work is tough stuff: existential, non-linear, and often downright hard to follow. However, her genius contributions to the stream-of-consciousness movement cannot be denied. She simply gets the importance of the mundane, the dull. That's why she'd make a killing on Twitter.
Think about it: most tweets, even the most retweeted ones, are more often than not just simple yet sharp and relatable observations of everyday life. Virginia wouldn't even need all 140 characters to wow the Internet with a quick description of a quirky shopper she met at the florist that day. Buzzfeed would be uber-jealous.
However, Virginia would also takes breaks from her active social media life to teach classes at Morley College, co-run Hogarth Press with her husband, Leonard Woolf, work as an activist for women's and LGBTQ+ rights, spread awareness about mental health, and, oh yeah, write classic works of literature. To say she has a full plate would be a gross understatement.
Zora Neale Hurston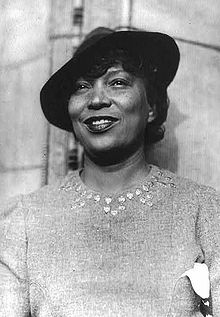 Zora Neale Hurston totally kicks…er, behind (sorry, I have to watch my language on these posts). While other celeb authors on this list, like Louisa May Alcott and Jane Austen, would prefer their privacy, Zora never shies away from the spotlight, as she is determined to be remembered. The photographs taken of her will only help to ensure that.
And sure, let them all shake their heads as she clubs all night with best friends and fellow authors Langston Hughes and Countee Cullen. She'll just have another ground-breaking short story published a few days later in the New York Times. That'll shut the haters right up! See, Zora knows exactly who she is, and she isn't afraid to show it off. She's spunky, proud, and never afraid to give her opinions on race relations in modern America, whether through protests or opinion pieces.
Zora is also always willing to spread the #blackgirlmagic around. She and her former teacher, Alice Walker, are frequently seen reading and editing each other's pieces while out for coffee. Plus, yeah, of course she's met Beyonce! Her birthday party this year was unforgettable! Wait…you haven't met Queen Bey?
Sylvia Plath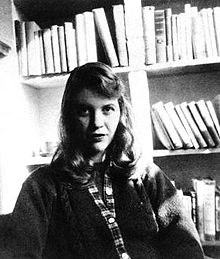 Sylvia Plath made waves years ago with her debut book of poetry, "The Colossus," then topped every best-seller and year's-best list with her first novel, "The Bell Jar," and finally rocked the literary world with her second poetry collection, "Ariel." And then…she took a break.
She definitely needed a breather, it seems, to deal with her messy divorce from fellow poet Ted Hughes and her sinking back into depression. All seemed lost for poor, tragic Sylvia…but luckily psychiatry has come along way from the clueless, lobotomy-happy doctors of the 1950s.
Sylvia has since sought treatment for her depression and reached out for support during her divorce. She keeps a blog – because she's a writer in 2016, so duh – where she updates followers on the progress she's made on her second novel, but she's come under scrutiny for, as some say, "taking her time," when she's really trying to keep herself healthy and happy while also raising two children as a single parent and keeping her burgeoning authorial career afloat. As if she has any time to take!
That said, in between novel updates, Sylvia gives shrewd observations of modern gender roles, double standards, and the ever-present prejudice against those with mental health issues. (Virginia Woolf has frequently praised these posts, which led to she and Sylvia becoming quite good friends.) While she's busy trying to organize her life, she still finds time to make her voice heard, to let the world know that she's still here and isn't going away anytime soon.
Your turn, readers!
You all know the drill: please share this article with as many people as you can, and comment below to let me know how much you enjoyed this piece (unless you hated it, in which case, you're free to go now).
There are plenty of other awesome female writers out there in the classic canon. How do you think Gertrude Stein, Harriet Beecher Stowe, or the sisters Bronte would fare in 2016? Let me know, and thanks for reading!