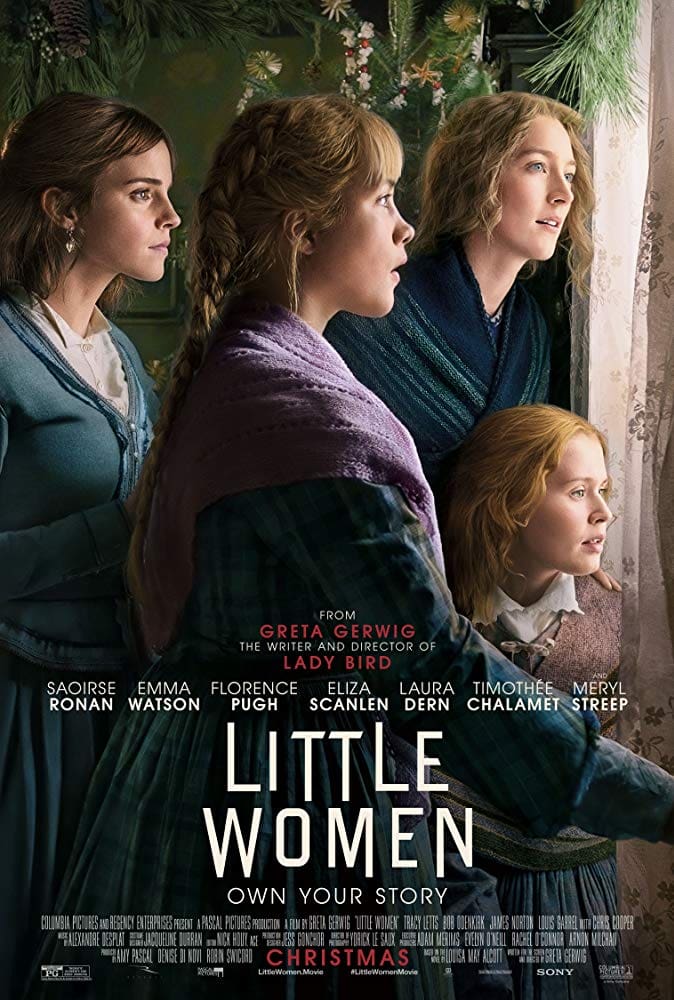 Louisa May Alcott's Little Women has been adapted many times for film and TV, but Greta Gerwig's new feminist rendition takes the story to a whole new level.
The 2019 film (which you need to go see if you haven't) is full of wonderful performances, beautiful cinematography, and, of course, dazzling costumes. If you ask me, it's a must-watch for all women, period.
As excited as we are about this film, we had to feature some Little Women fashion on CF.
Below, I have created four modern day looks inspired by the March sisters' styles in the 2019 adaptation. These looks will be perfect for wearing all year long, ideal for days spent with your own gang of little women.
Jo March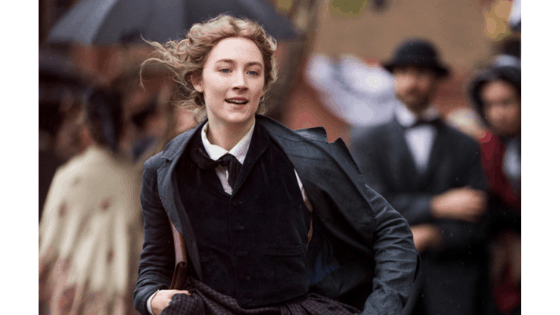 This obviously wouldn't be a Little Women fashion guide without Jo.
Jo March is the wildest of the four sisters. She enjoys running around, scribbling down stories, and breaking the rules. Jo dreams of becoming a famous writer but struggles to find someone who will publish a woman's works. This, in part, is why she primarily wears clothes that are quite masculine.
Below, I have adapted Jo's masculine style into a 2020-appropriate ensemble. I picture a modern-day Jo wearing a full-on suit with a few feminine details, such as a glitzy necktie and fun boots. It's almost a Janelle Monae vibe, and it commands attention.
With this look, you will be ready to take on the world in serious style.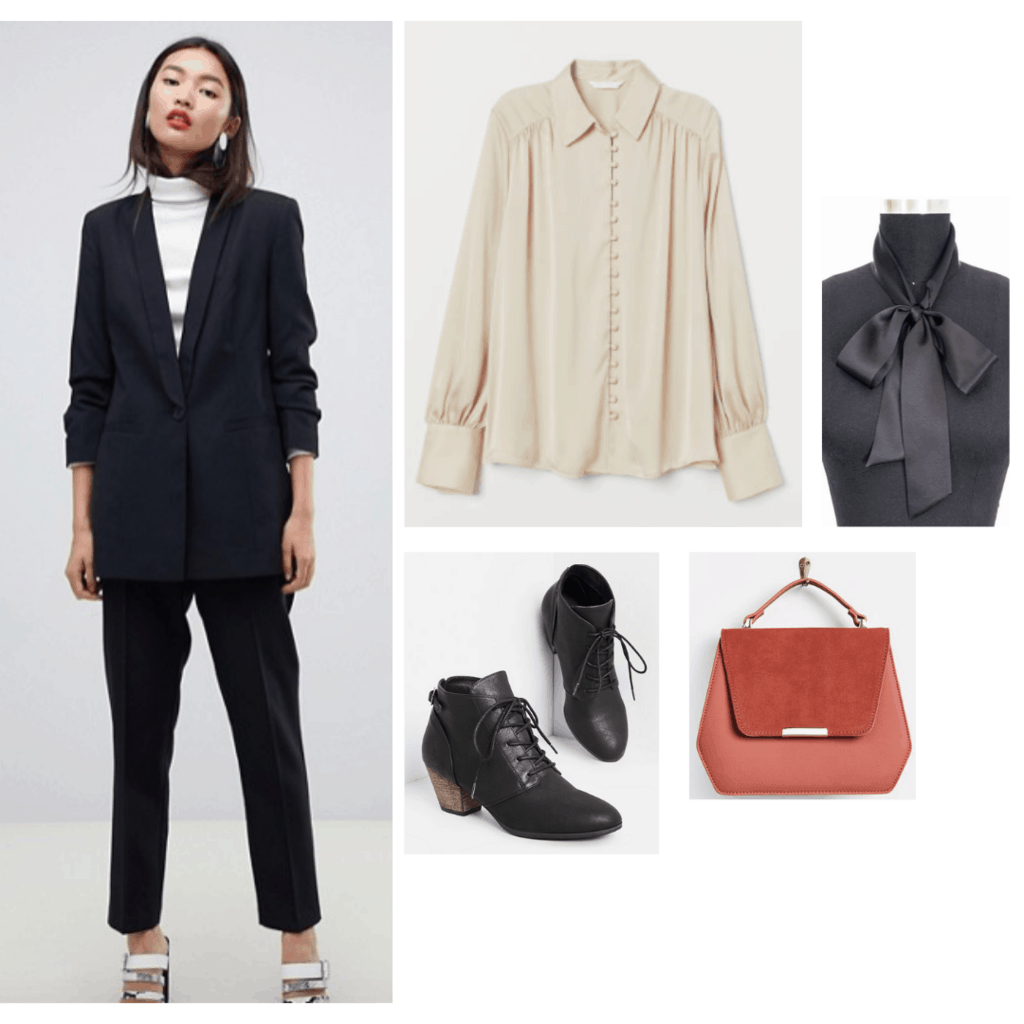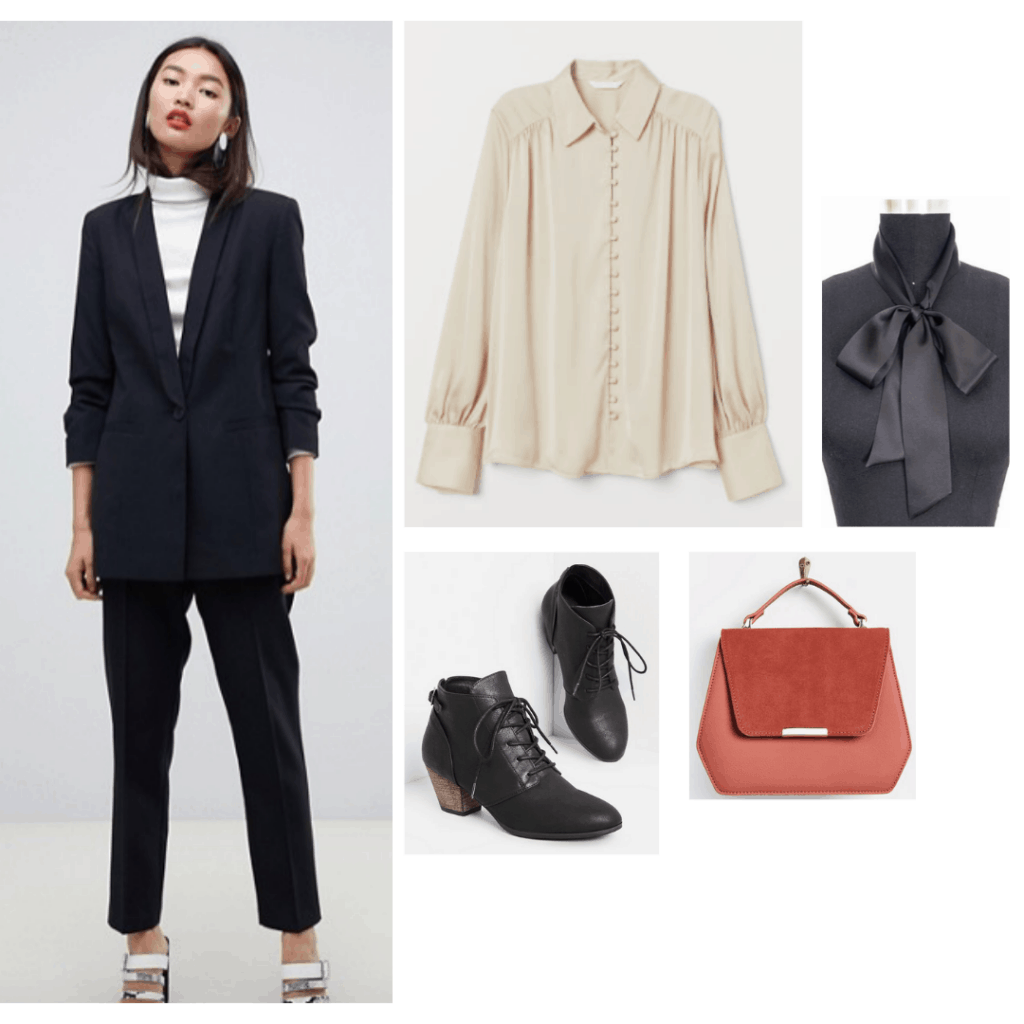 Products: Blazer – ASOS, Pants – ASOS, Blouse – H&M, Necktie – Etsy, Boots – Modcloth, Bag – Modcloth
Meg March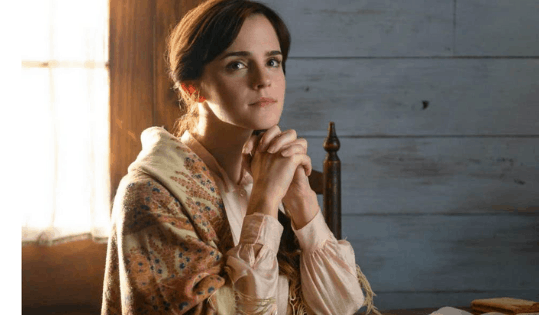 As the oldest of the sisters, Meg March is certainly the most serious one. She is concerned about her family's survival and how they are presented in the community. Unlike Jo, who dreams of being an independent career woman, Meg wishes to marry and live a simple family life.
Meg's wardrobe is quite simple and feminine. She is often seen in light-colored clothing and usually has a cozy shawl draped over her shoulders. However, she does sometimes jazz up her look when she attends parties, as she always wants to put her best foot forward.
For a modern look inspired by Meg's style, I thought a cozy casual outfit would be perfect. I chose a comfy sweater and midi skirt combination in practical neutral tones. I added a pink scarf and a pair of Mary Janes for a bit of Meg's feminine flair.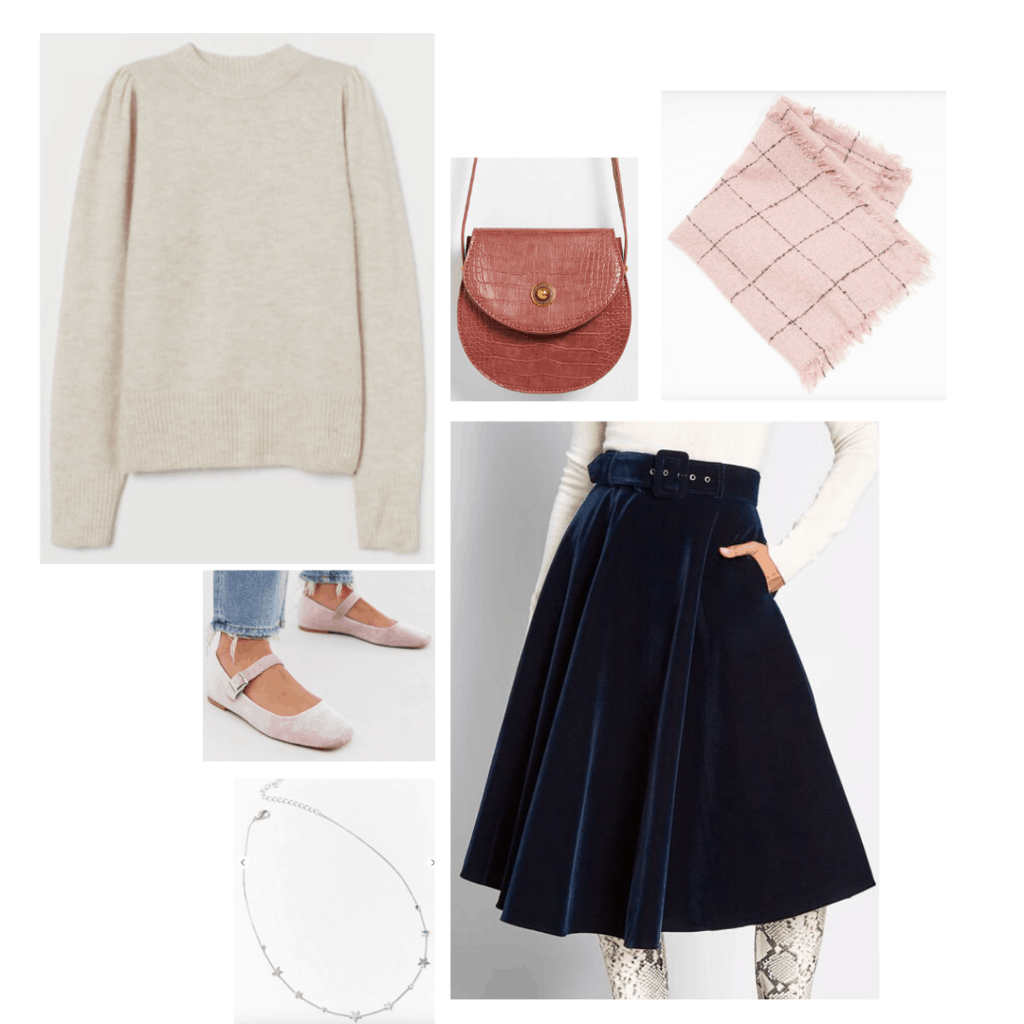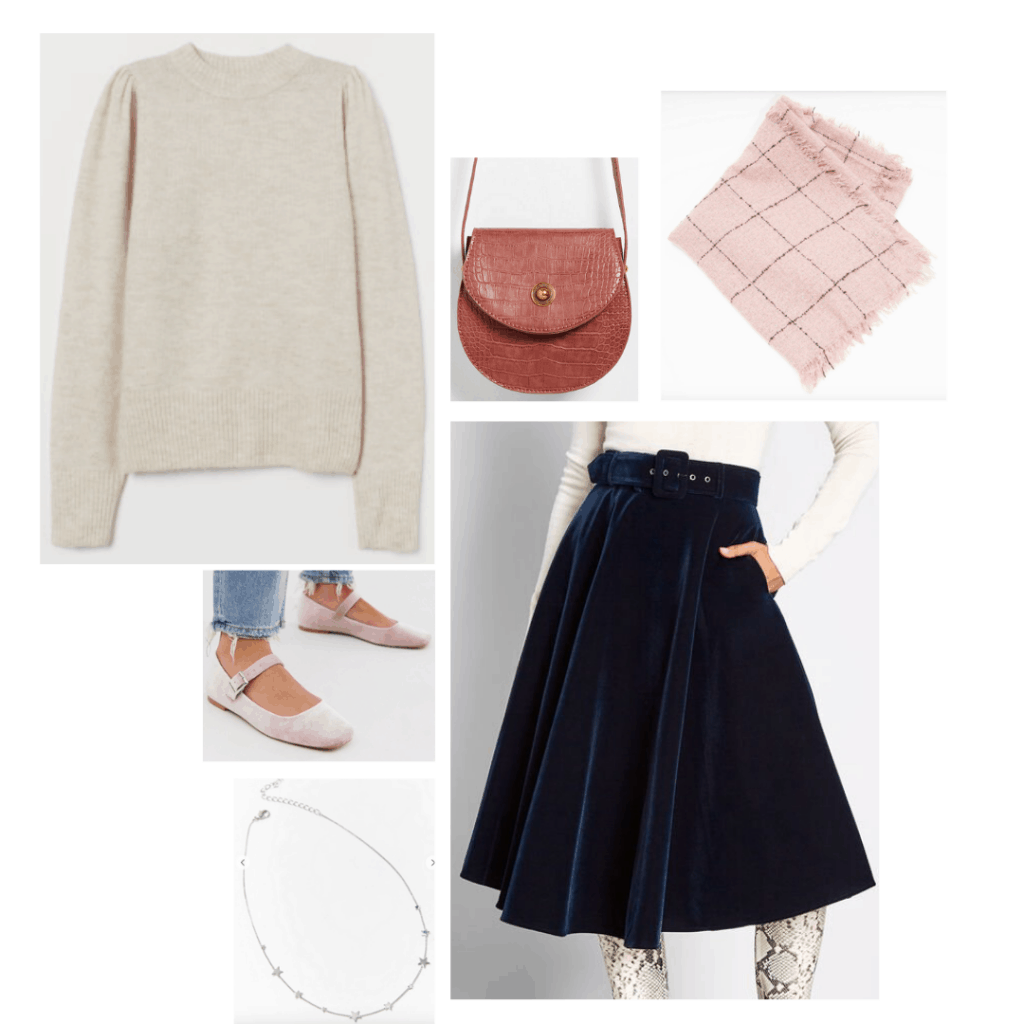 Products: Skirt – Modcloth, Sweater – H&M, Scarf – Unique Vintage, Shoes – ASOS, Necklace – Forever 21, Purse – Modcloth
Beth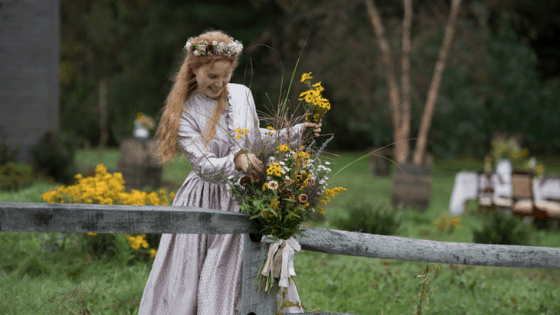 Beth March is the sweetest of the four girls; she is deeply empathetic and kind, and sees beauty all around her. She loves simple pleasures like spending time in nature and playing the piano. And unlike her sisters, Beth doesn't have grand plans for her future. All she wants is for everyone she loves to be happy.
Beth's costumes center around light shades of pink and purple with floral embroidery. Her look makes her appear almost at one with nature.
To get Beth's look in a 2020 way, I chose a sweet sundress to match her sweet personality. I also included some floral-inspired accessories and a pair of comfy flats perfect for outdoor picnics.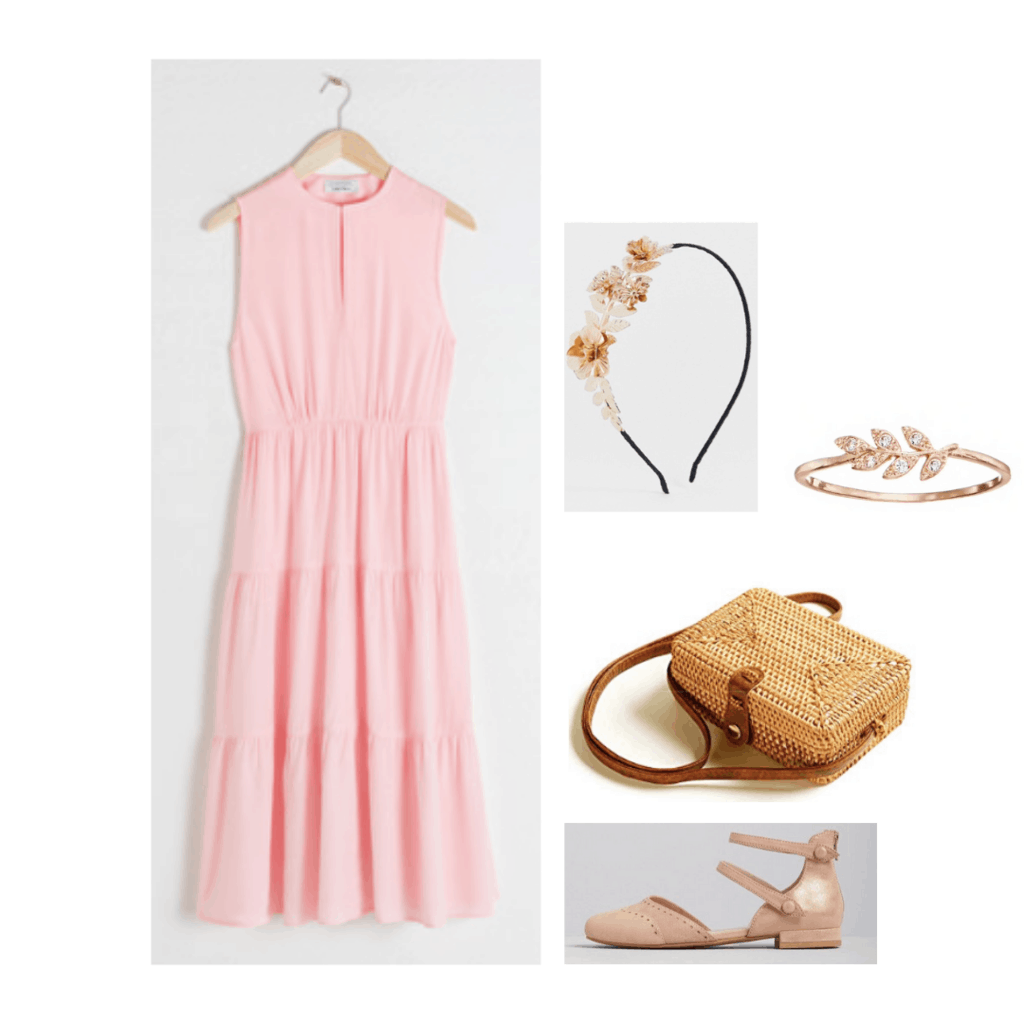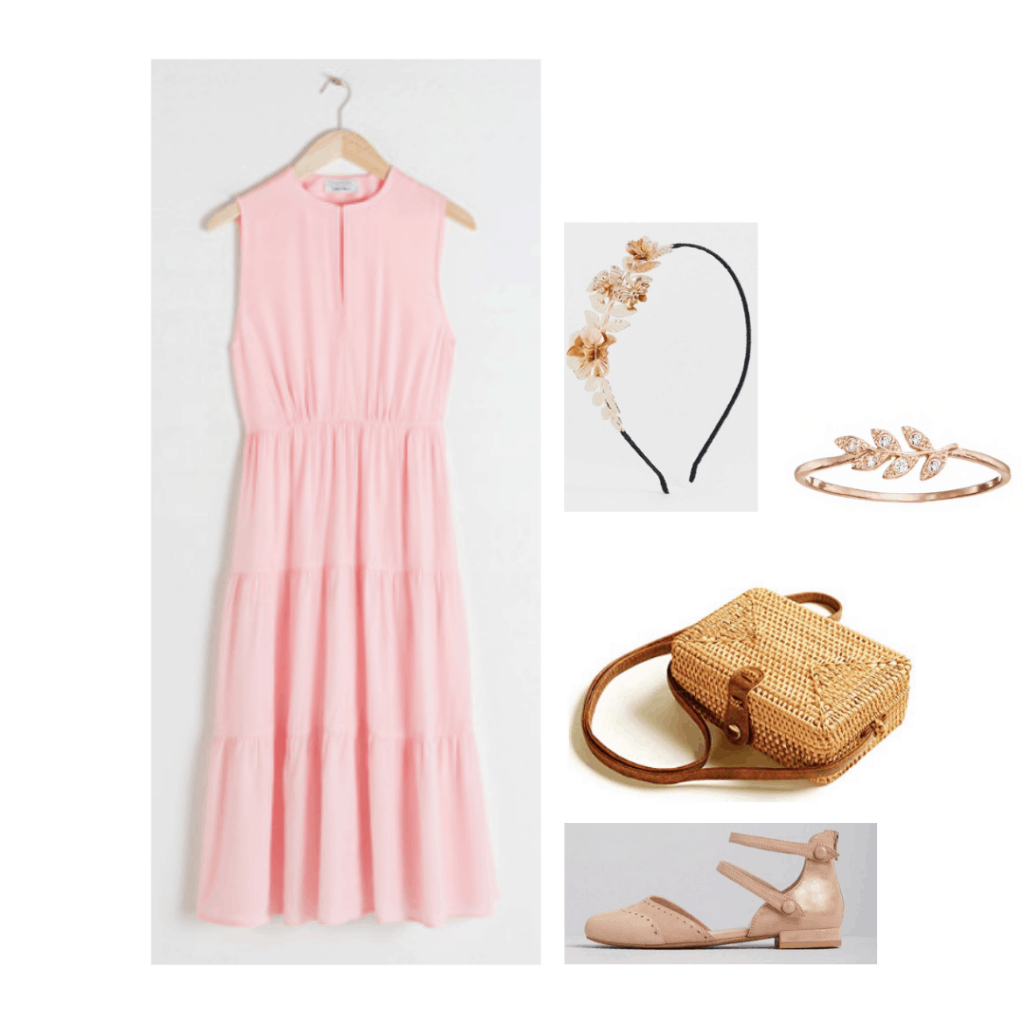 Products: Dress – & Other Stories, Shoes – Modcloth, Headband – ASOS, Bag – Amazon, Ring – Kohls
Amy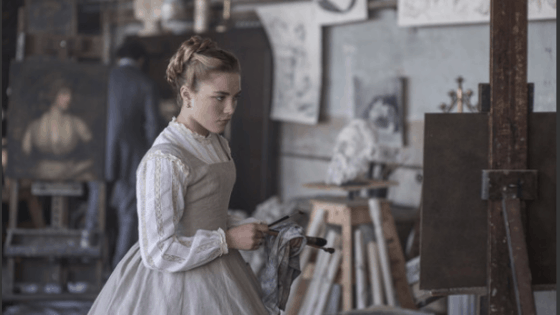 Then there is Amy March, the youngest of the sisters. She is a determined and creative individual, who certainly knows how to get what she wants. Her plans center around marrying a rich man and living a luxurious life. Though she might seem stubborn and frivolous, she is often the most insightful when it comes to the practicalities of life.
Amy is the most stereotypically feminine of the sisters. As she attends balls and flirts with her many suitors, Amy's look is more lavish than those of her sisters. She is fond of giant hoop skirts, pastel colors, and elegant embroidery.
To create a look inspired by Amy, I had to go for a date night outfit. A pastel cropped sweater and a sequin skirt are a great pairing that Amy would adore. Finish with glitzy extras like a statement necklace and jeweled clutch.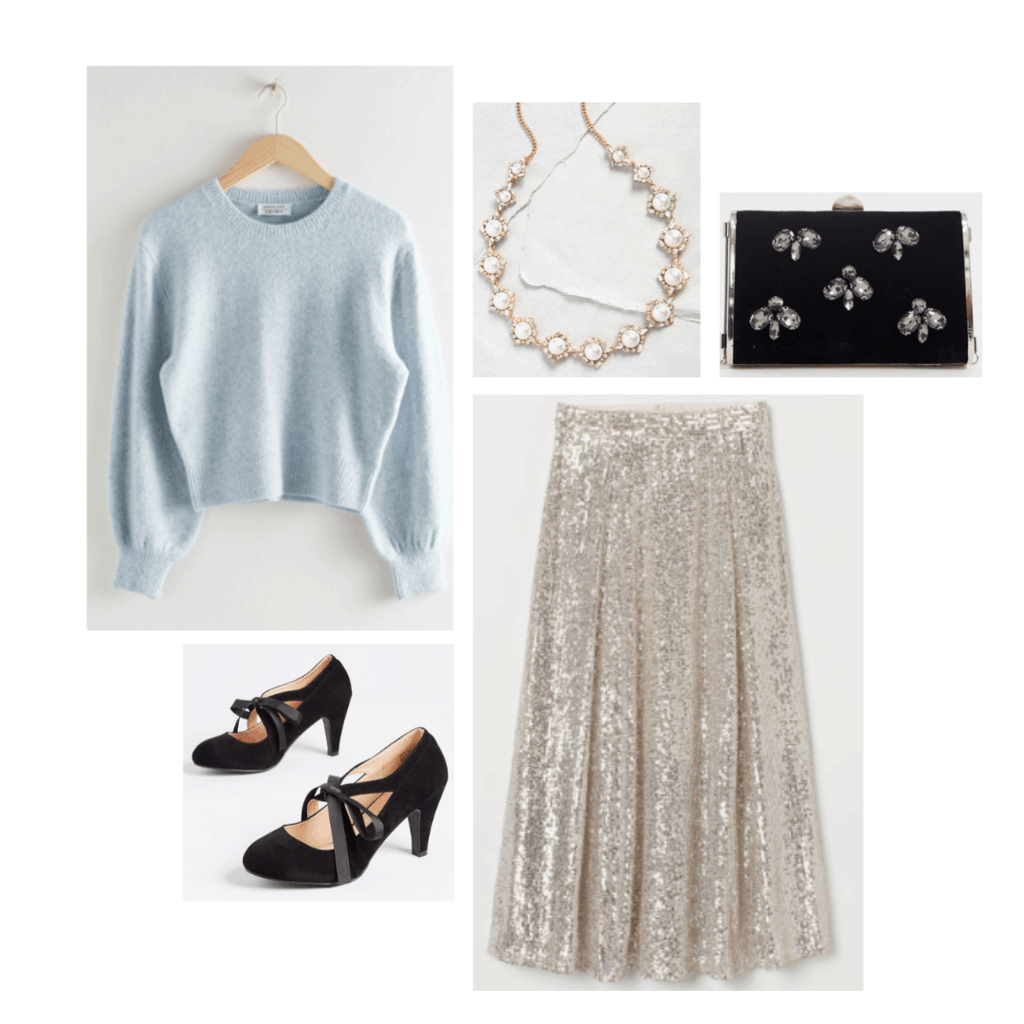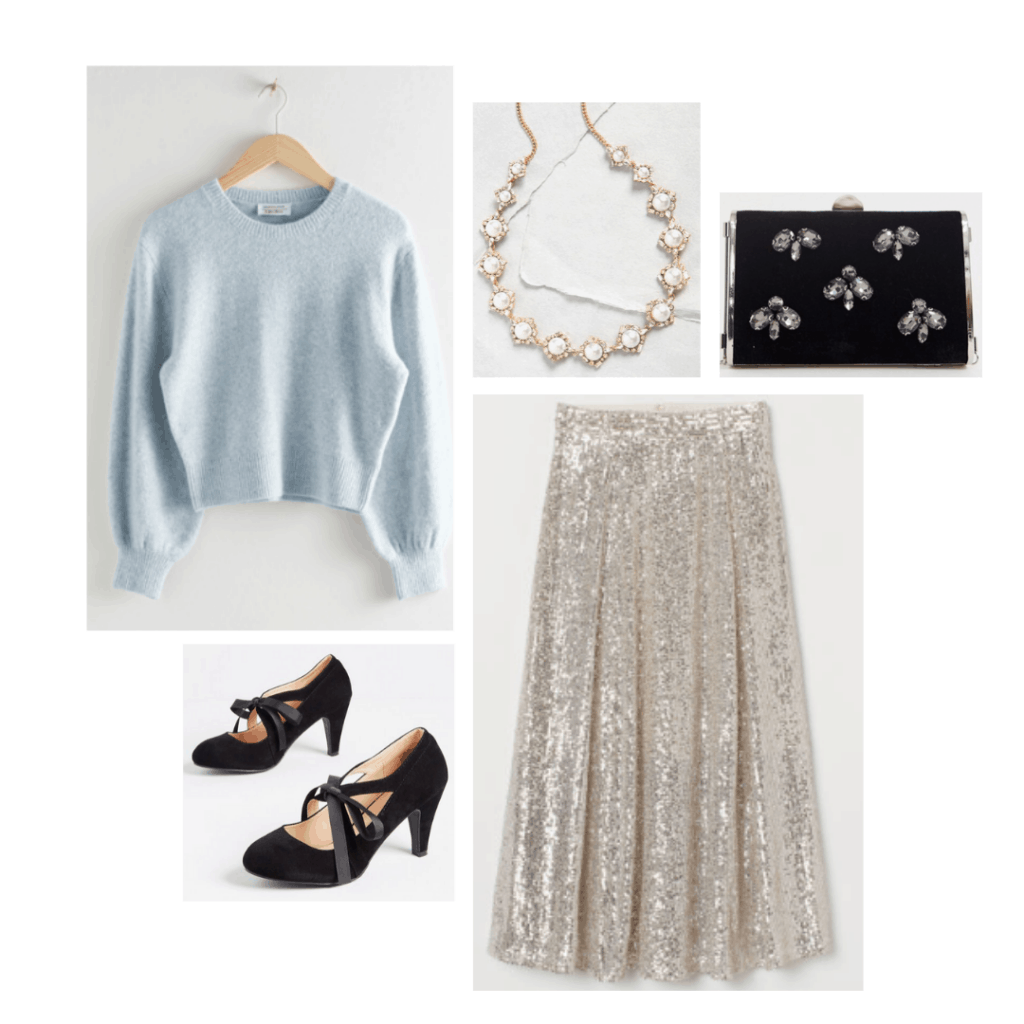 Products: Skirt – H&M, Sweater – & Other Stories, Shoes – Modcloth, Necklace – Modcloth, Bag – ASOS
What did you think of our Little Women fashion guide?
Have you seen the 2019 film yet? Which sister do you relate to the most? Please be sure tell us in the comments.