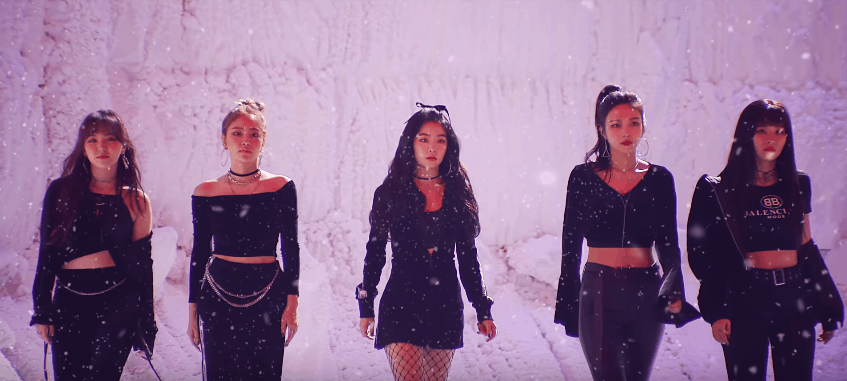 Red Velvet (레드벨벳) is a five-member South Korean girl group that produces equally colorful and sultry K-pop anthems. Comprised of members Irene, Seulgi, Joy, Wendy and Yeri, the group made their debut in 2014 with Happiness, an upbeat bubblegum pop track.
Since then, Red Velvet have been taking the K-pop world by storm and are steadily becoming one of South Korea's most accomplished idol groups. Their 2018 hit, Bad Boy, recently became their most viewed music video yet, with over 202 million views at time of writing.
In celebration of this (and because Bad Boy is honestly one of my personal favorite K-pop tracks of all time) I've decided to mark the occasion by creating three looks inspired by the track's bad-girl-energy music video.
Just as I did on my previous K-pop post, I'll be selecting particular scenes from the music video and creating looks based around them.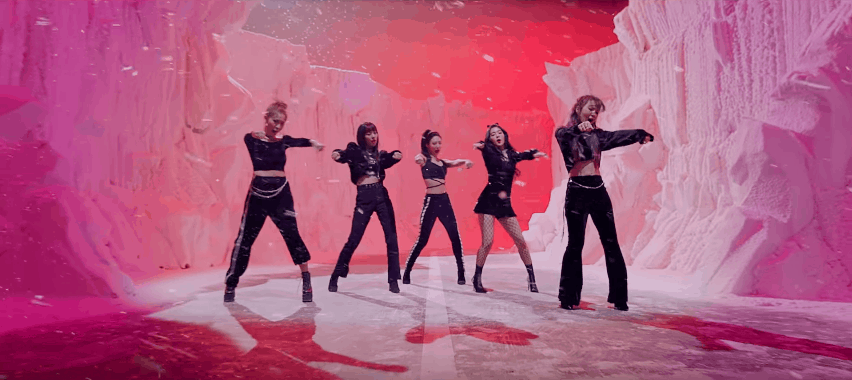 So without further ado, stay tuned to find out how to get Red Velvet's edgy, femme-fatale looks for yourself…
Red Velvet Bad Boy Fashion: Look 1 – Checkmate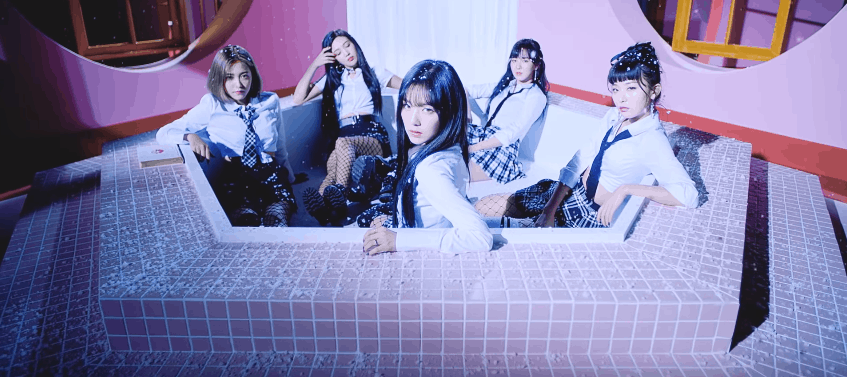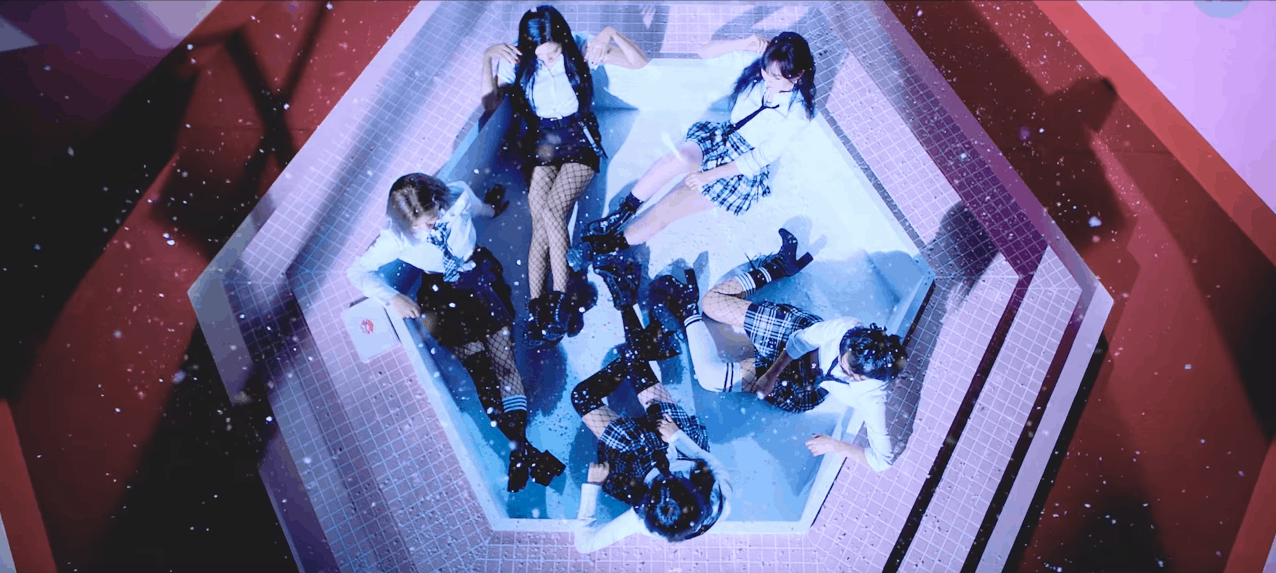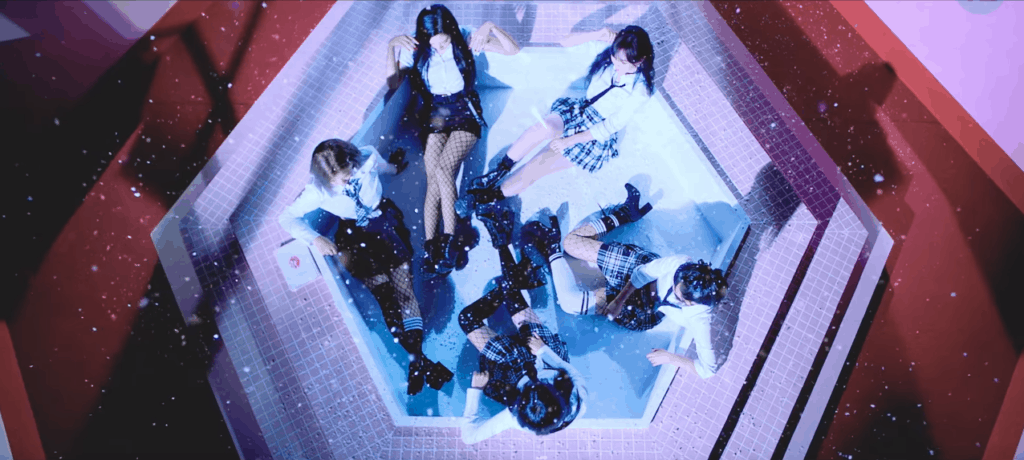 For this first look, I decided to recreate the music video's opening scene outfits. Sitting pretty in a pink jacuzzi, the girls pair edgy accessories with check skirts for a tougher take on the traditional schoolgirl look.
To emulate this look, all the while making it more wearable for everyday, I paired a monochrome check skirt with a simple crop top, black heeled boots and matching accessories. If you're feeling very daring, try swapping out the socks for a pair of fishnet tights. The edgier the better, I say.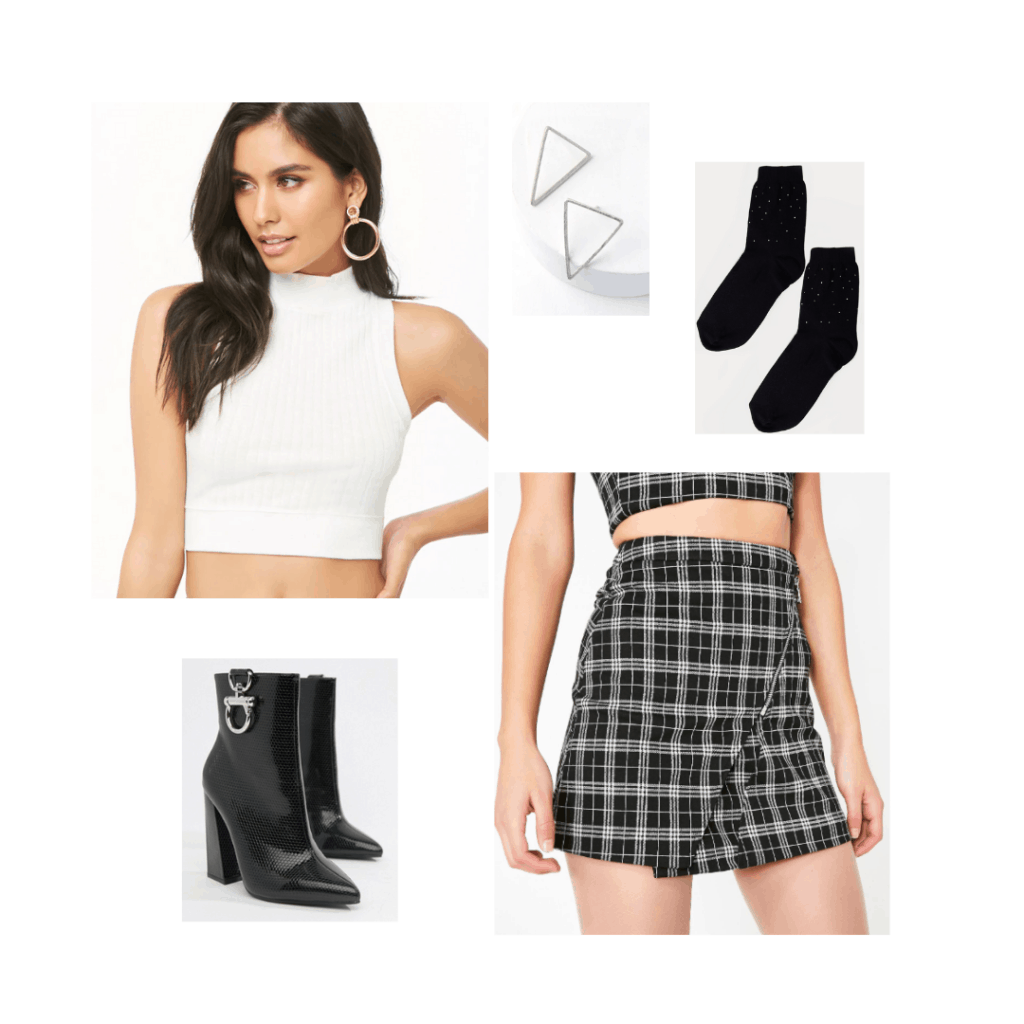 Products: Top – Forever 21, Skirt – Dolls Kill, Earrings – Lulu's, Socks – Pretty Little Thing, Boots – ASOS.
Red Velvet Bad Boy Fashion: Look 2 – Red or Dead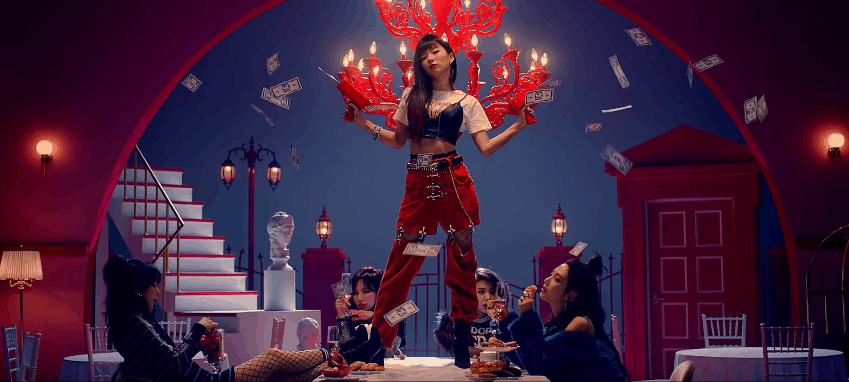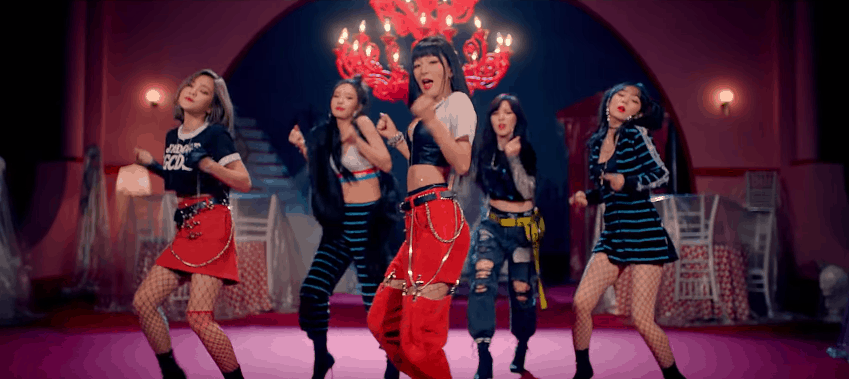 This look is the only one of three that I decided to copy directly, mainly because how cool is Seulgi's outfit in this scene?
Though her pants are amazing, finding an appropriate dupe proved to be quite the difficult task! However, I scoured the internet and eventually found these gorgeous satin, wide-leg trousers with brace detailing. Paired with a simple cropped tee layered under a leather-look bralette, you have a killer party look that Seulgi would be proud of!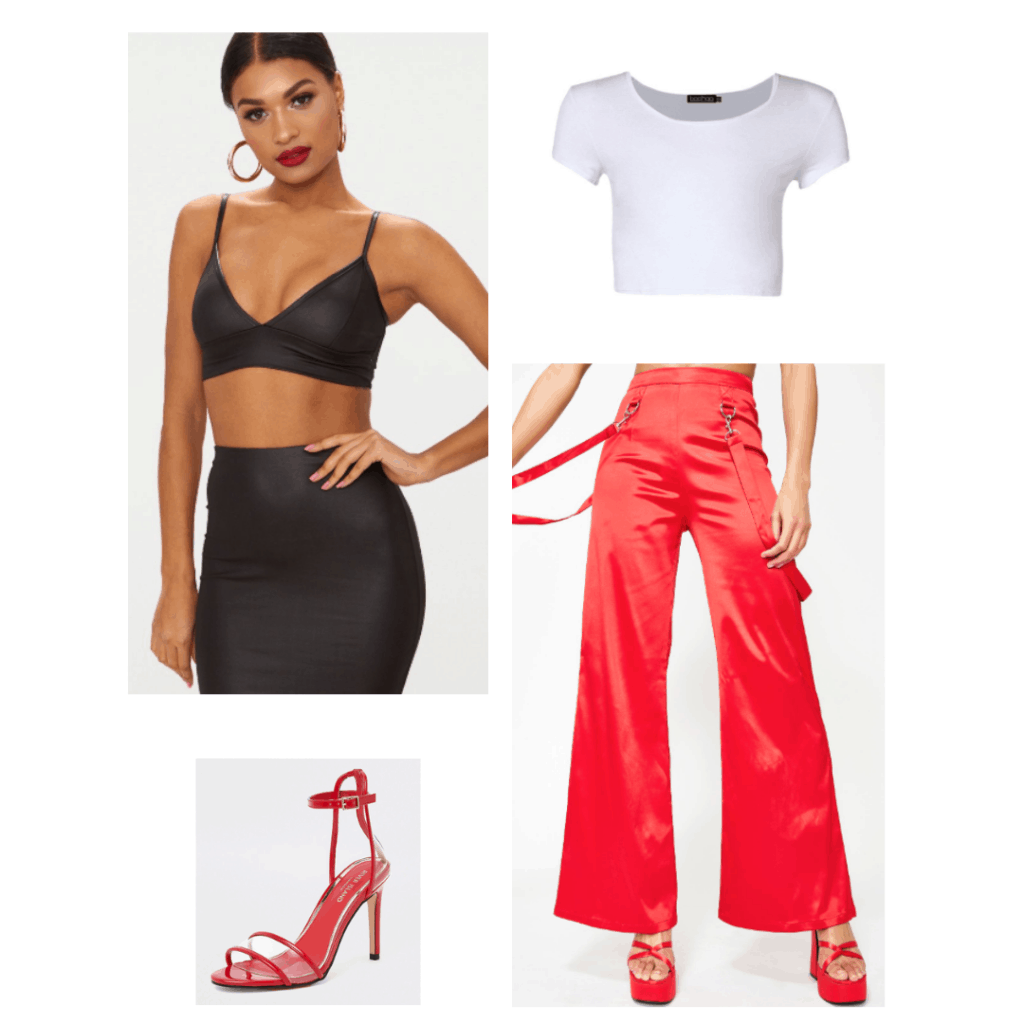 Products: Bralette – Pretty Little Thing, T-Shirt – Boohoo, Trousers – Dolls Kill, Shoes – River Island.
Red Velvet Bad Boy Fashion: Look 3 – Bad Boy Down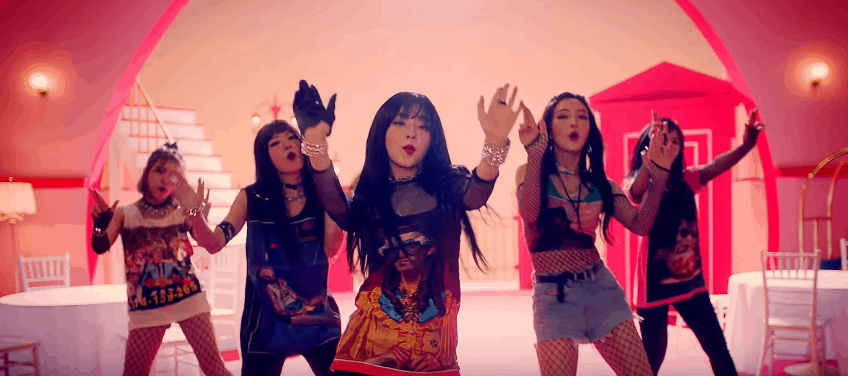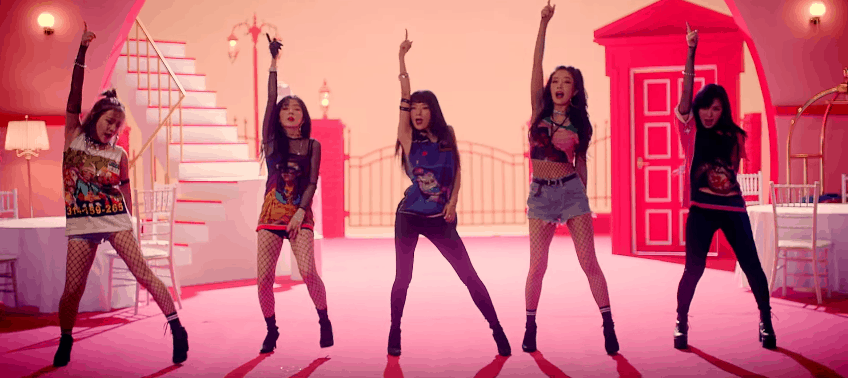 This final look was inspired by Red Velvet's ultra-cool graphic tee outfits. This scene sees the girls flawlessly execute Bad Boy's stellar choreography in front of a pretty pink set.
To get this casual and cool look for yourself, simply layer any graphic tee over a sheer or fishnet detail top. Complete the look with some denim shorts and comfy black sock boots for a very wearable #BadBoyDown outfit.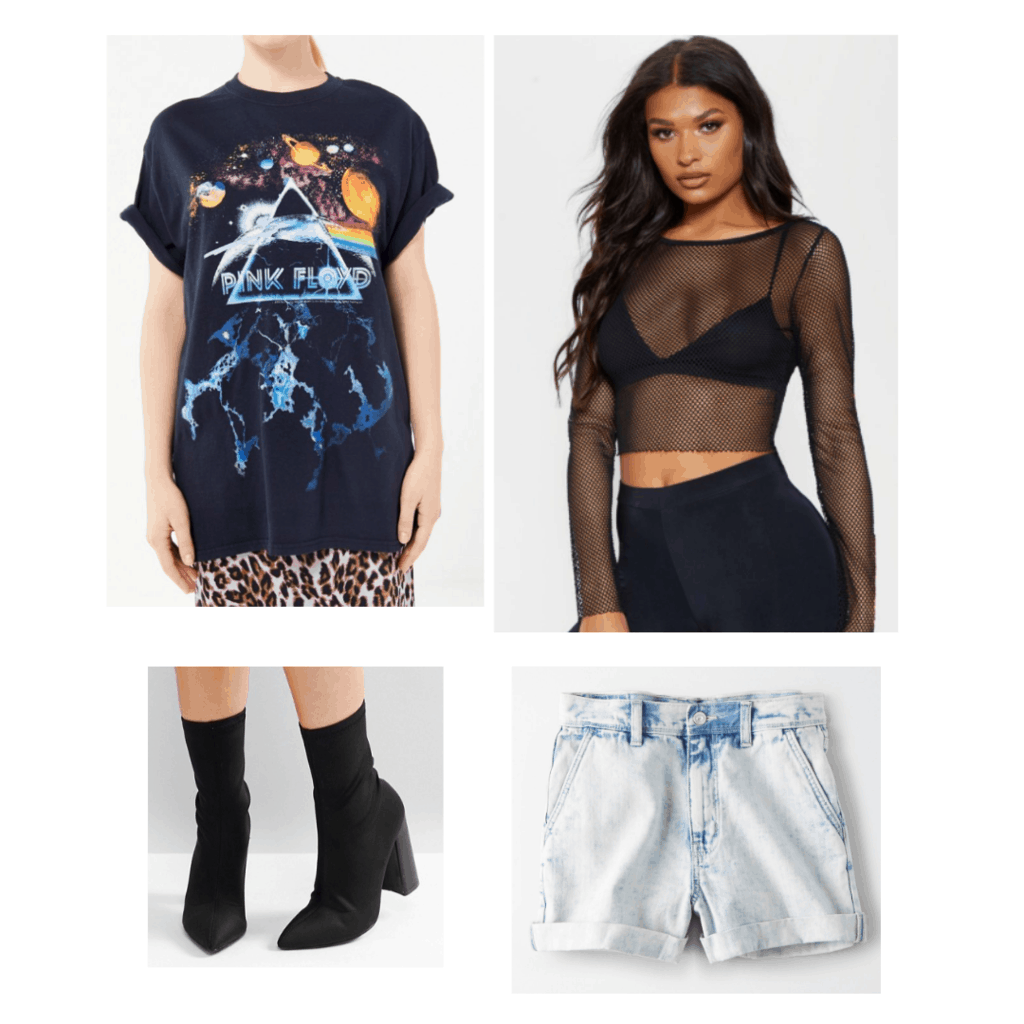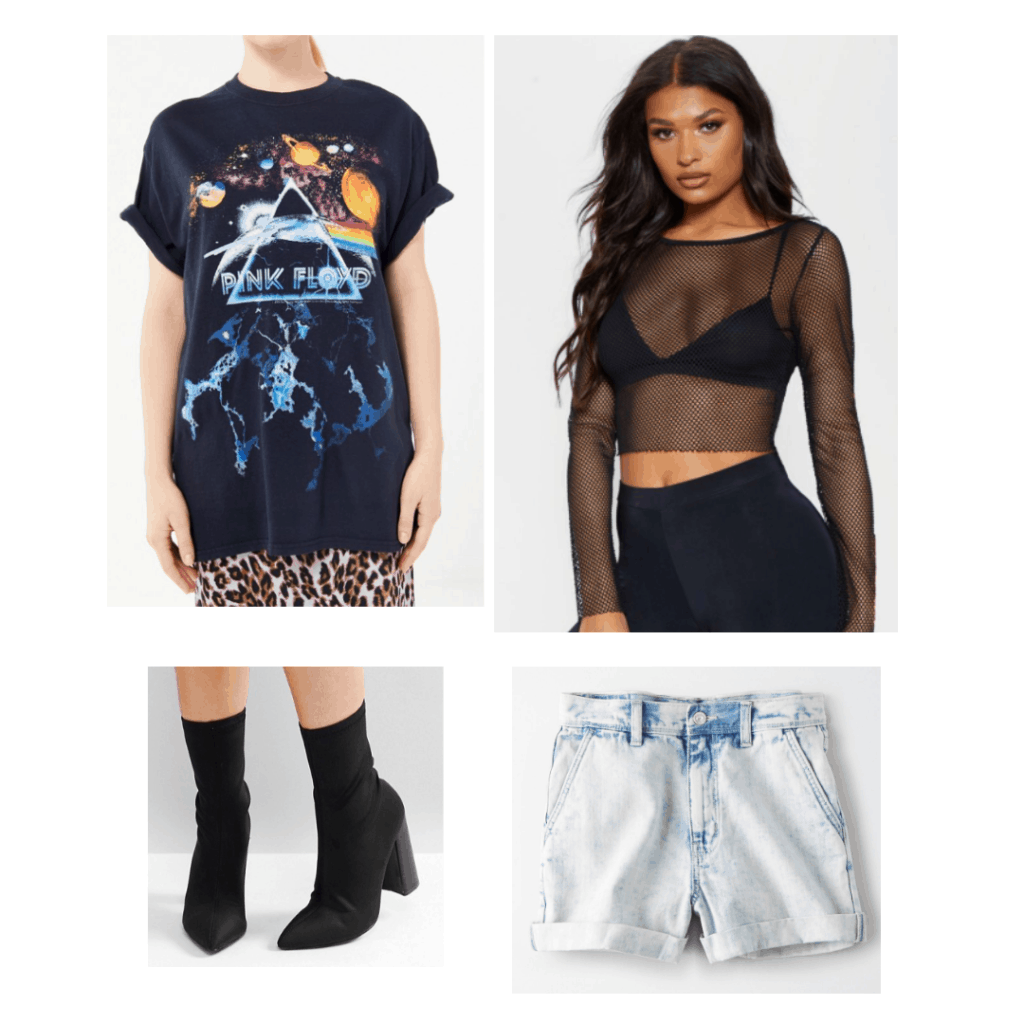 Products: Top – Pretty Little Thing, T-Shirt – Urban Outfitters, Shorts – American Eagle, Boots – ASOS.
Listen to Red Velvet!
Did you know that Red Velvet have an equally amazing English version of Bad Boy? Check it out below and listen to the band on Spotify!
What do you think of our Red Velvet Bad Boy fashion guide?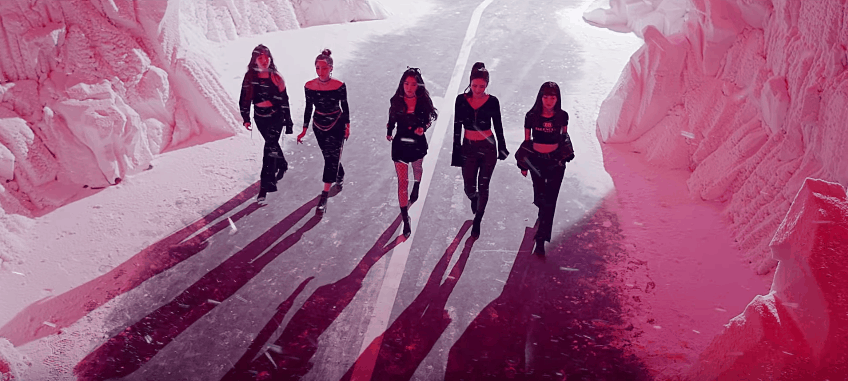 Which of these Bad Boy-inspired looks did you like the most? What's your favorite RV track? Which K-pop groups or music videos should I cover next?
Sound off in the comments below, I can't wait to hear from you!